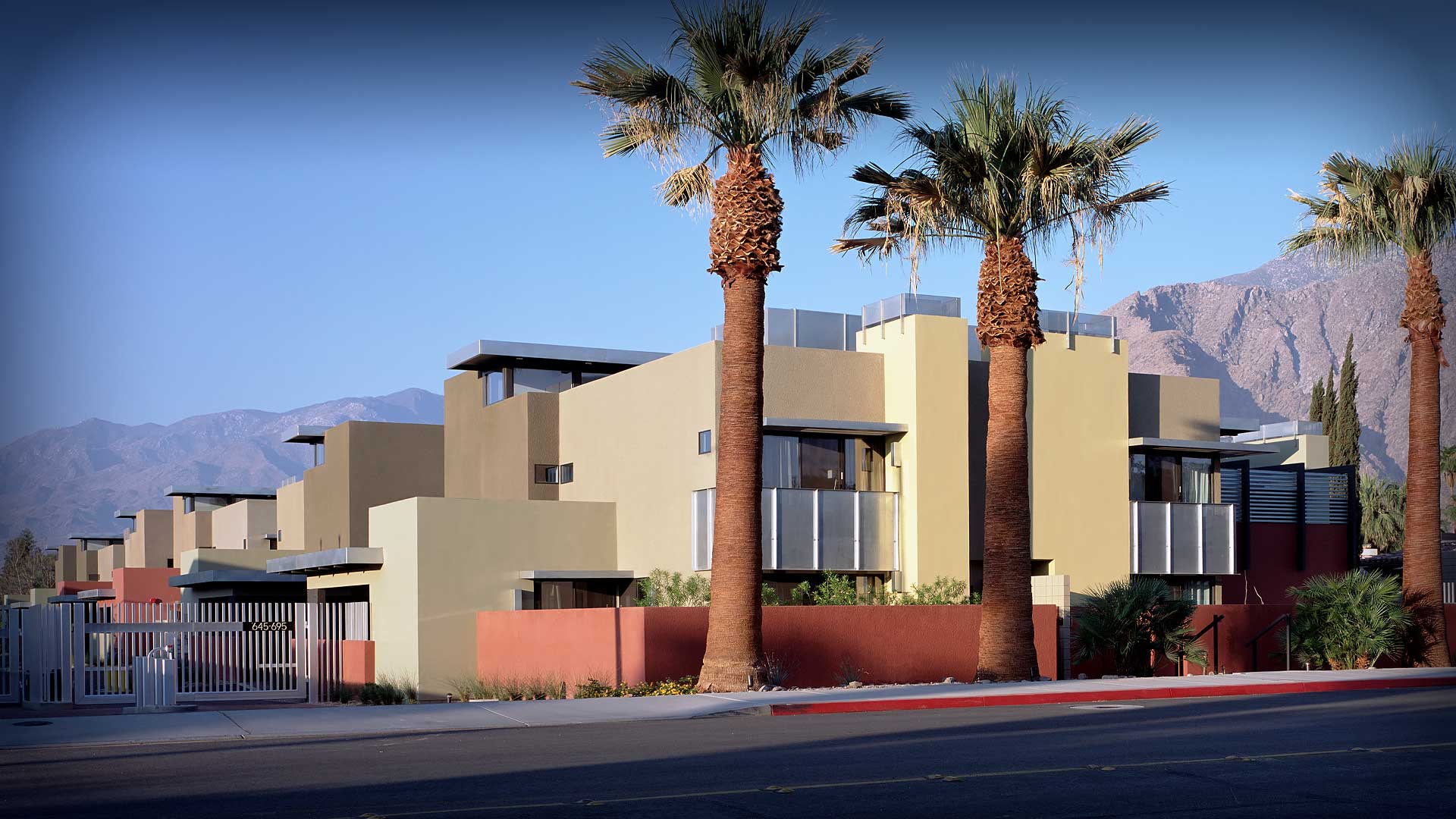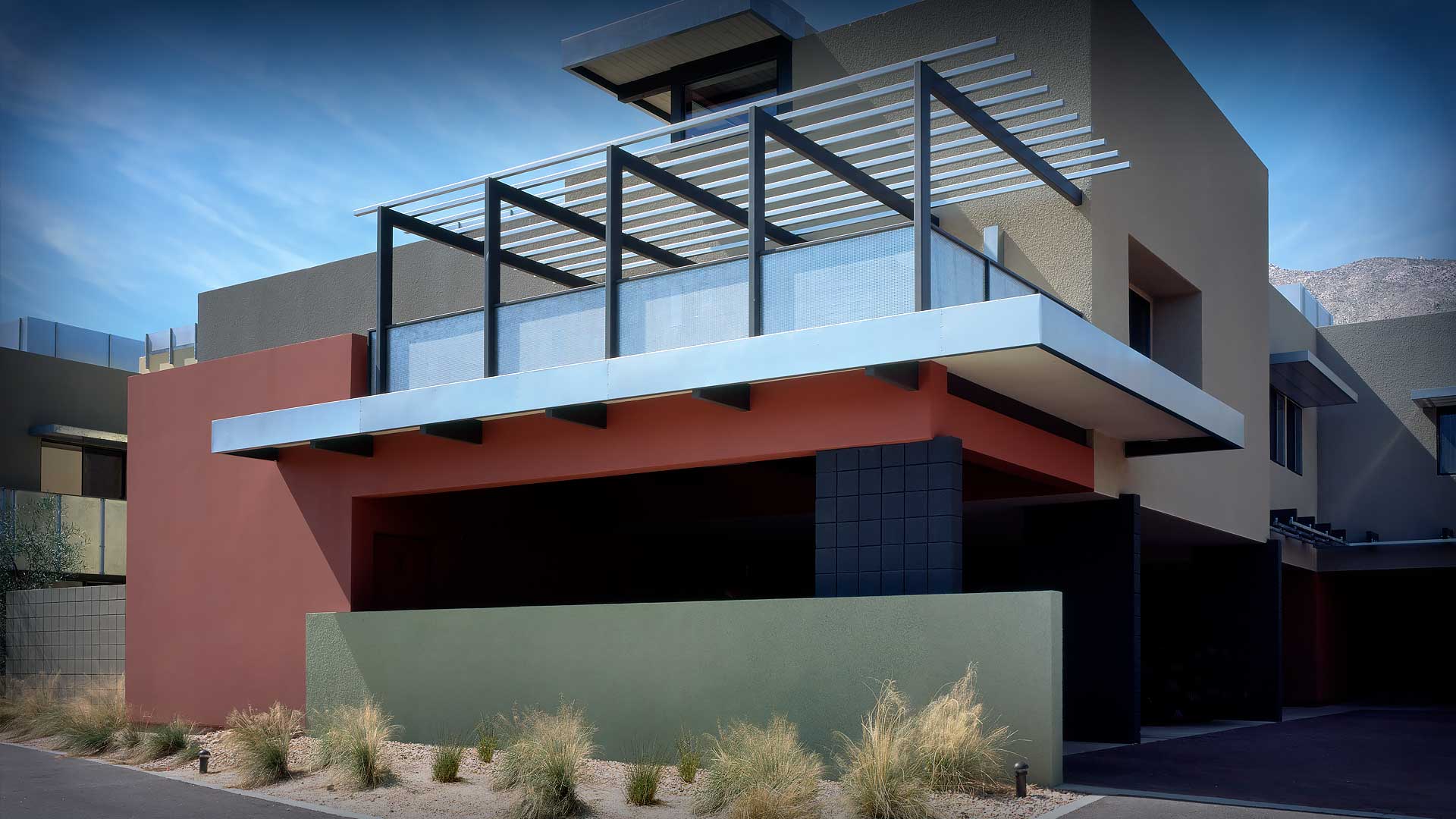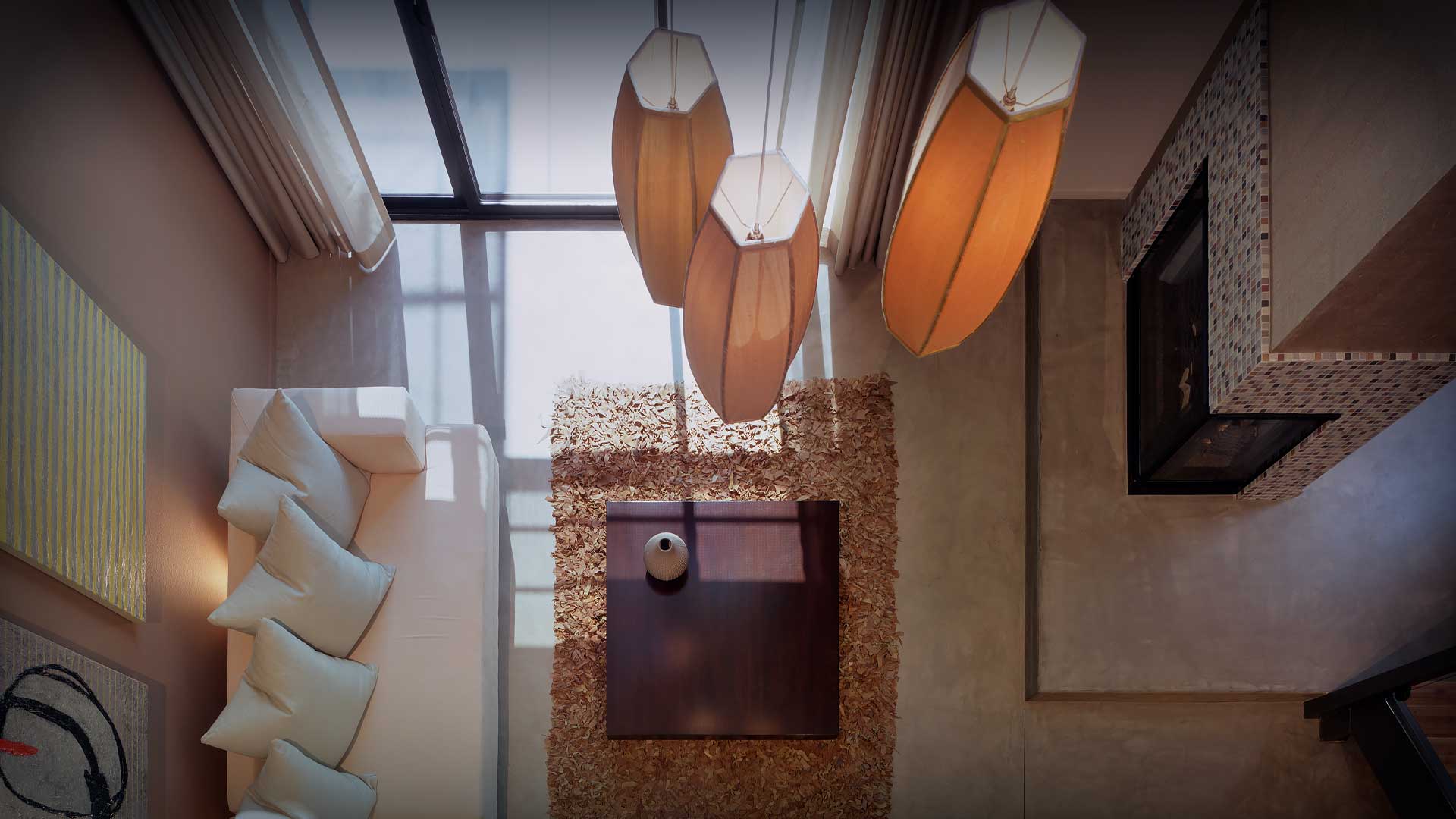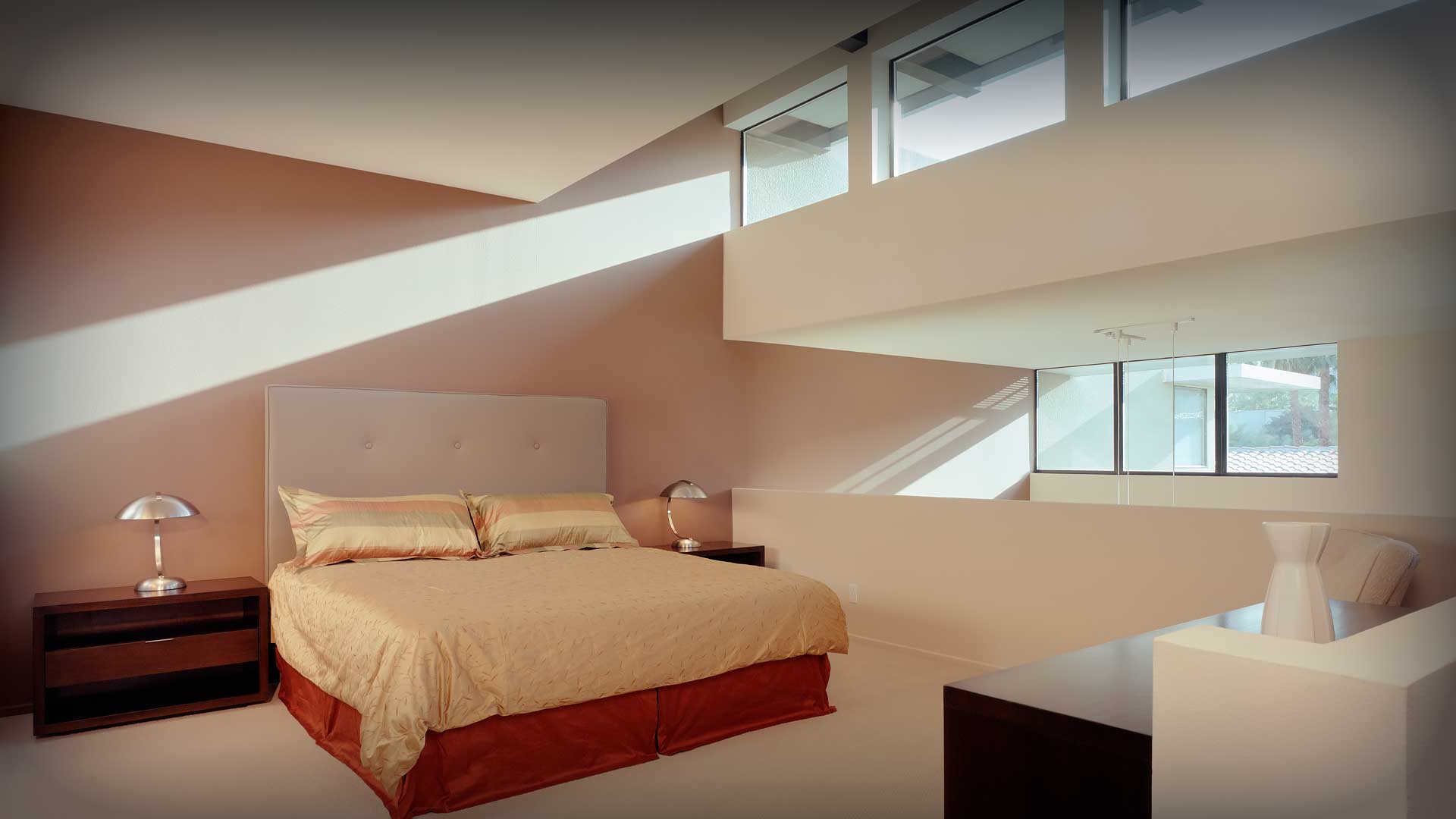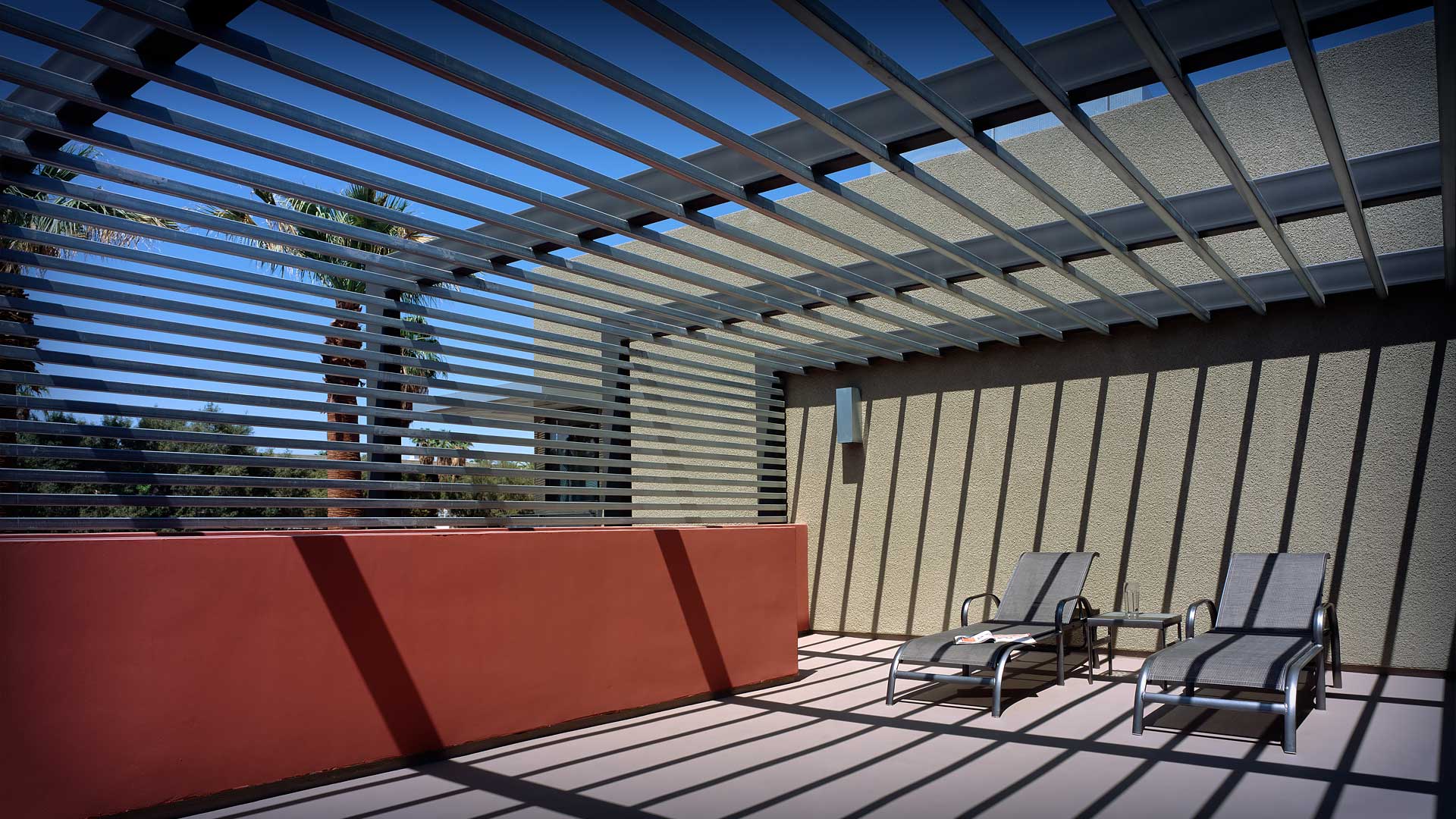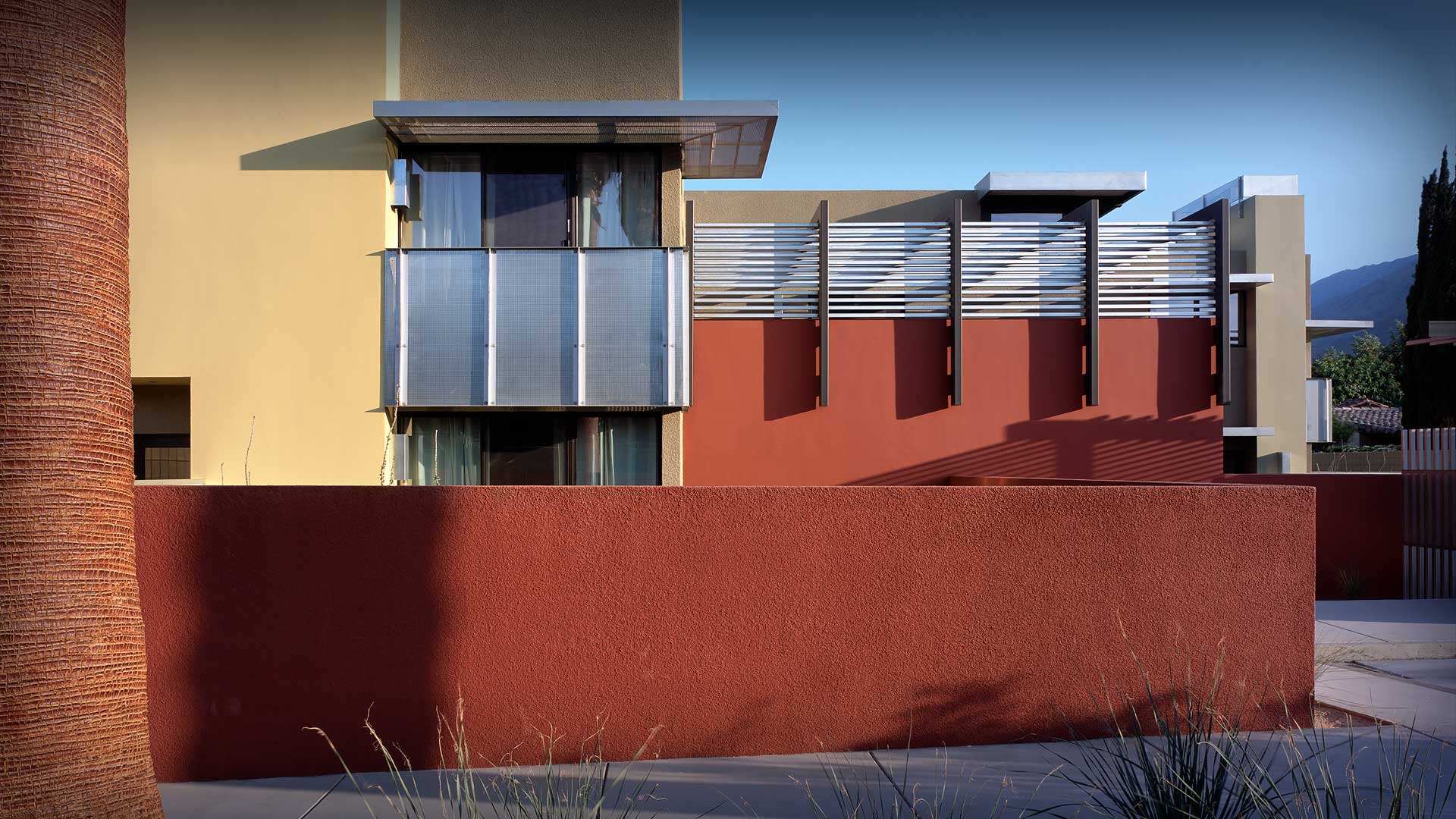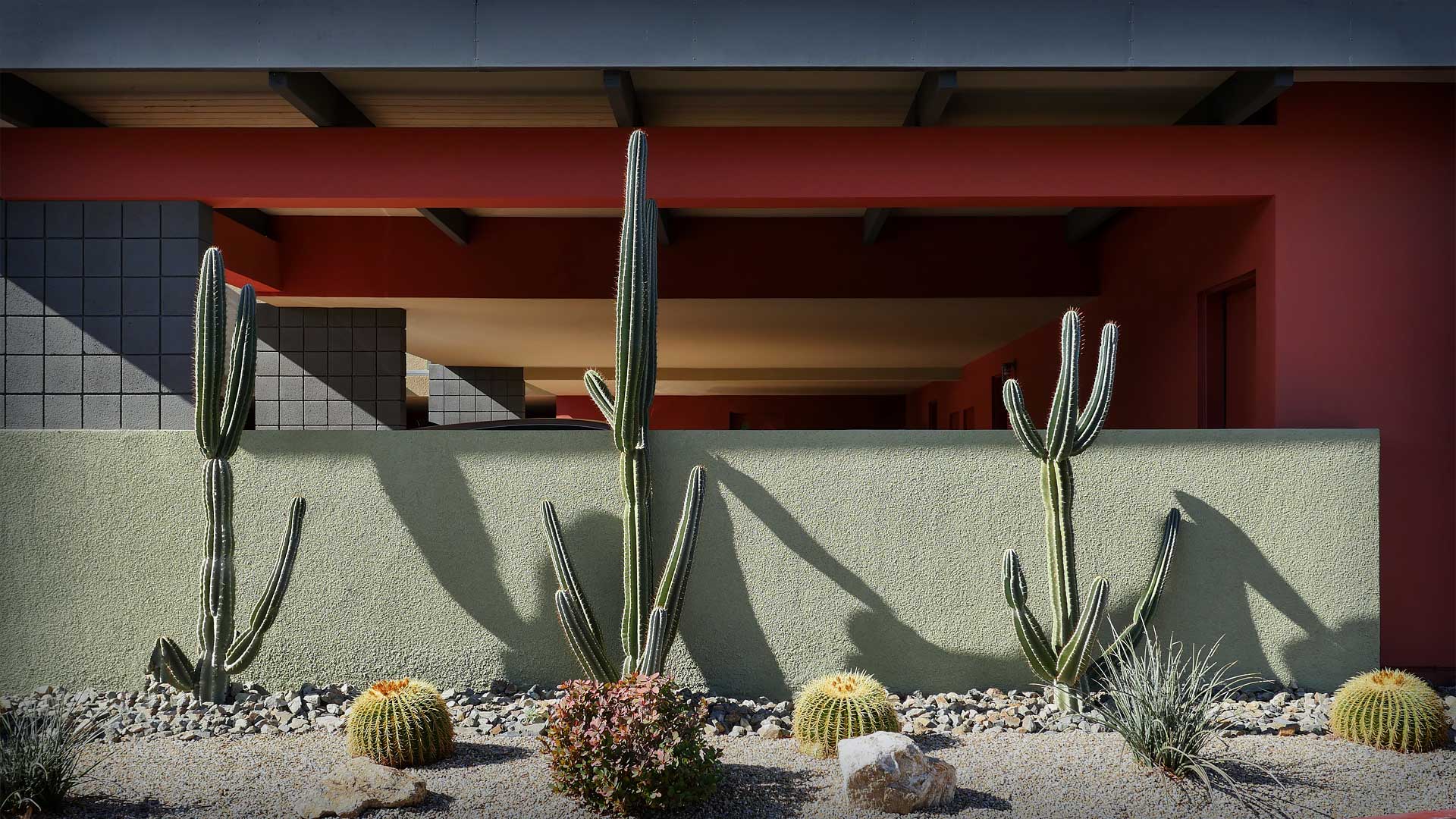 Project details
Type:

Multi-Family Residential

Location:

Palm Springs, California

Project Team:

Dion McCarthy
Mark Kirkhart
Andy Alper
Douglas Peters
Raymond Urruty

Developer:

Dennis Cunningham
Palm Springs Modern Homes

Awards:


2006 AIA California Council Merit Award
"Palm Springs Patio Home Experiment"
This multi-family second-home project is located adjacent to the downtown district of Palm Springs. Within walking distance, the townhouses are a link to newly vitalized commercial areas.
The U-shaped building configuration, comprised of three different townhouse floor plan types, utilizes tuck-under parking as a response to the city's 45 percent open space requirement for the site. A strategy of concentrating the car in centralized motor courts allows separate pedestrian passage to partake in a community patio with community pools. Clerestory light monitors with deep overhangs bring natural light into the upper reaches of the volume spaces and allow valuable glimpses of Mount San Jacinto to the west. Carefully detailed sunshades of perforated metal further modulate the intense desert sun.
Production construction techniques have allowed these units to be built for below $60 per square foot in 2003 dollars. The design direction is a specific response to the severely limited budget. Conceptualizing and implementing cost-effective detailing required close cooperation between the builder and architect.
Share: