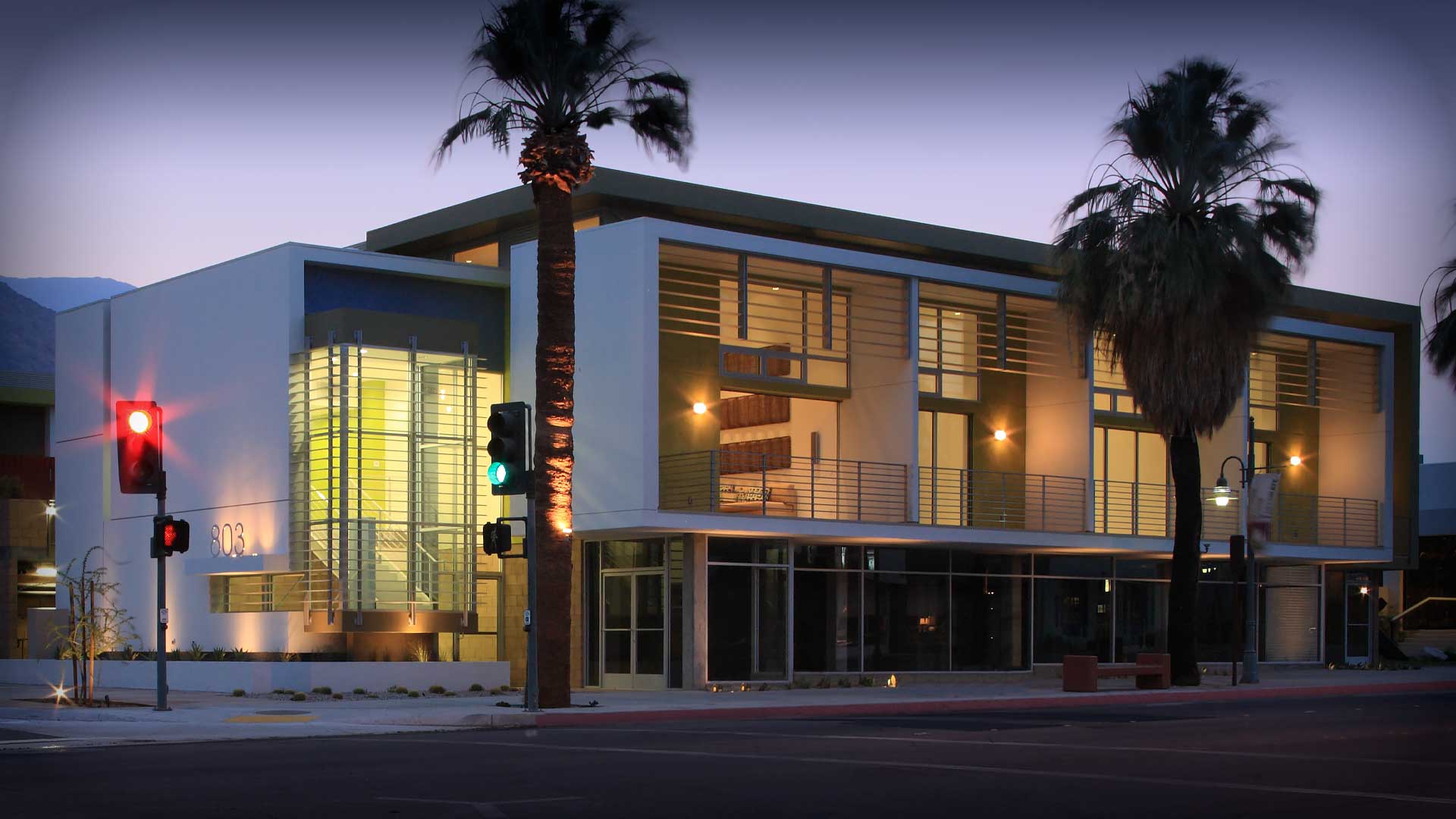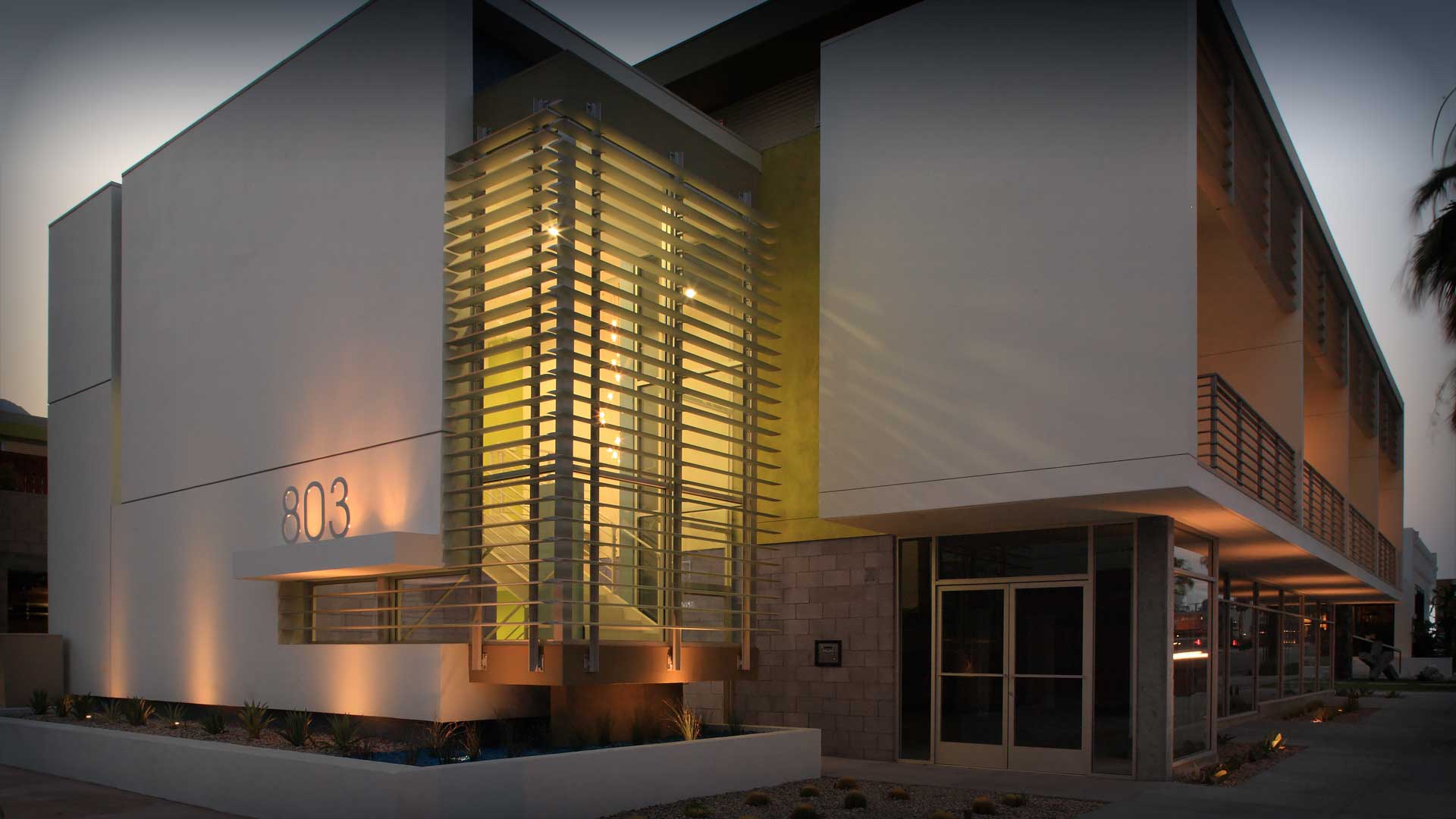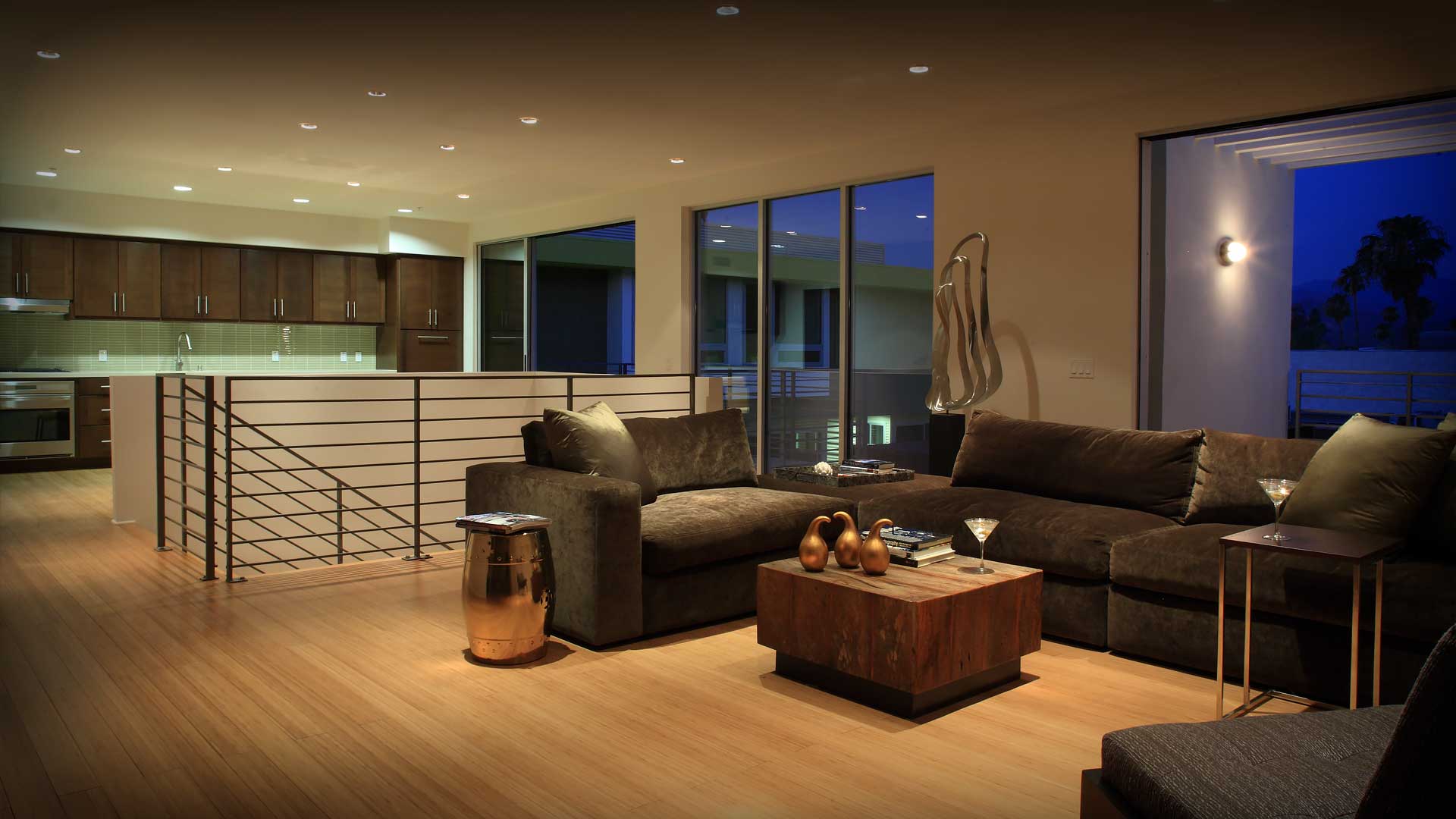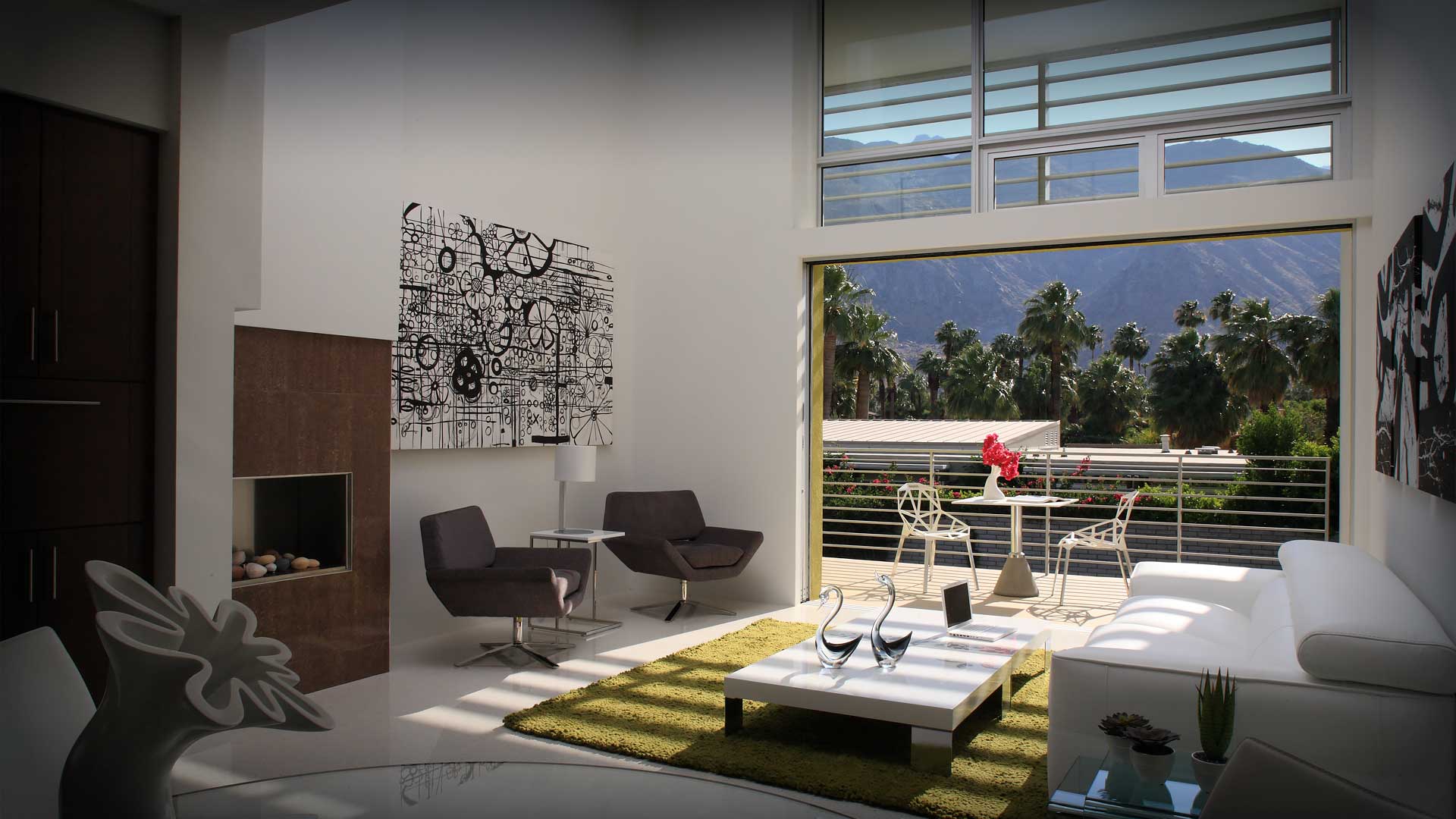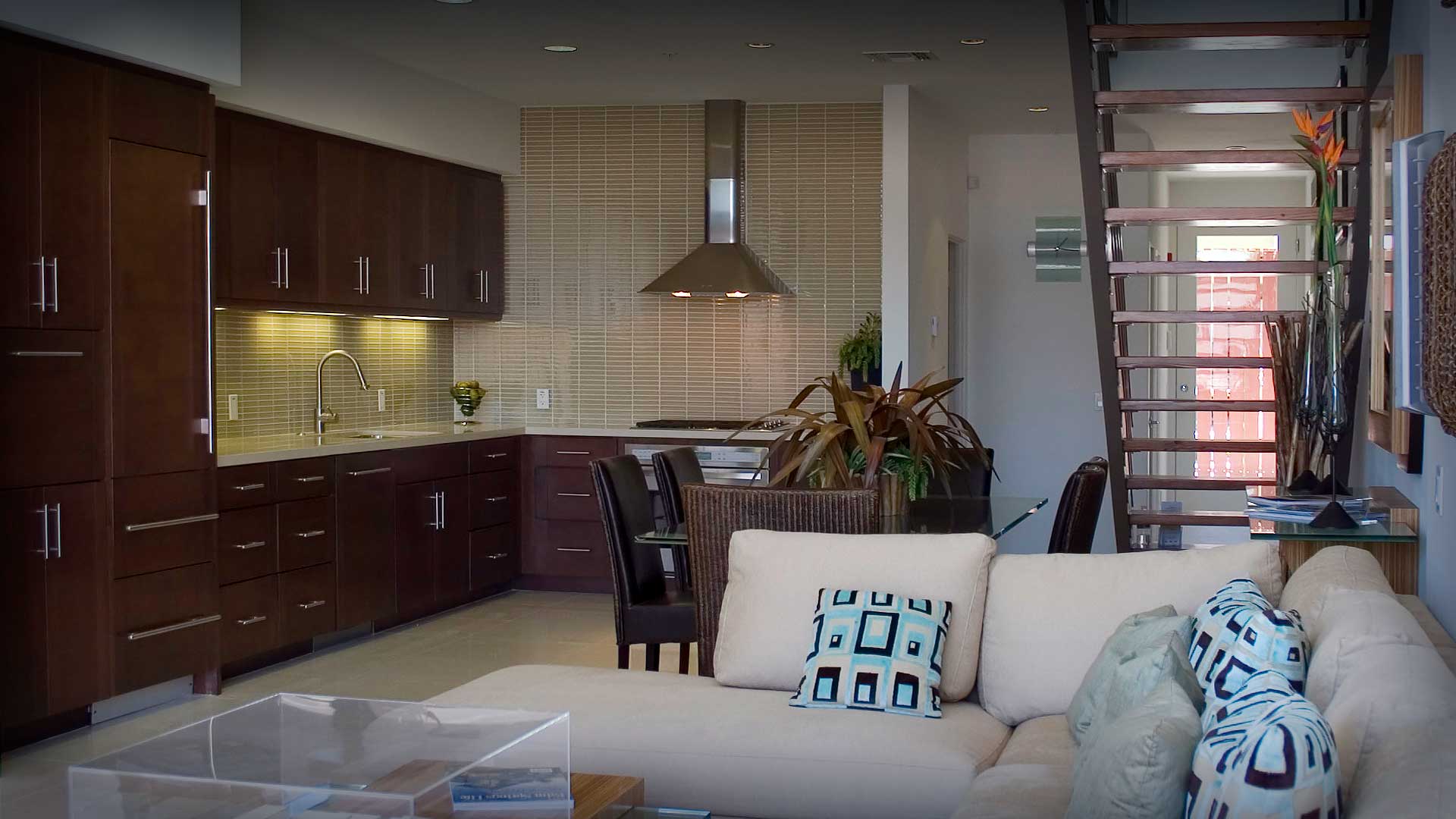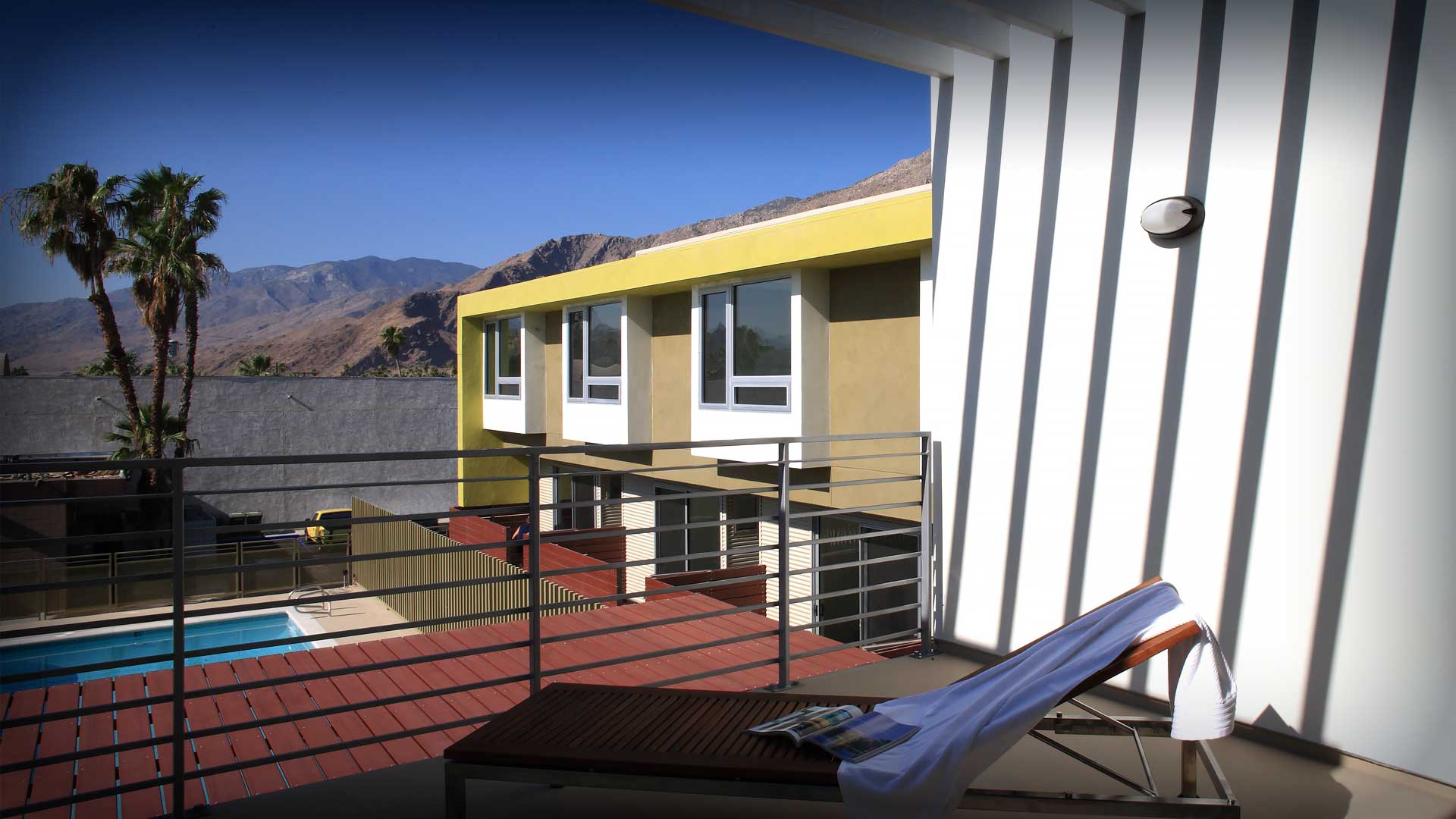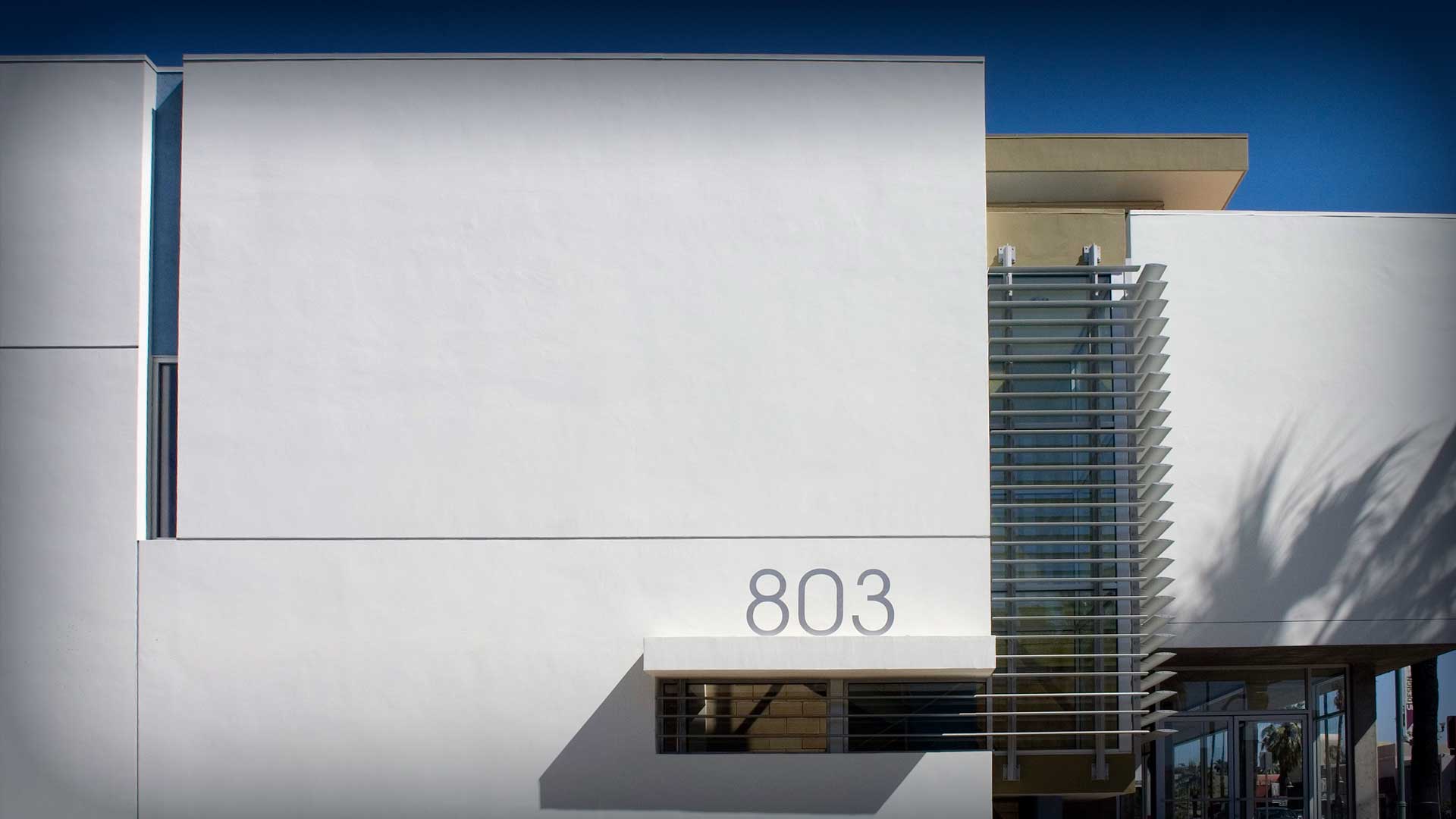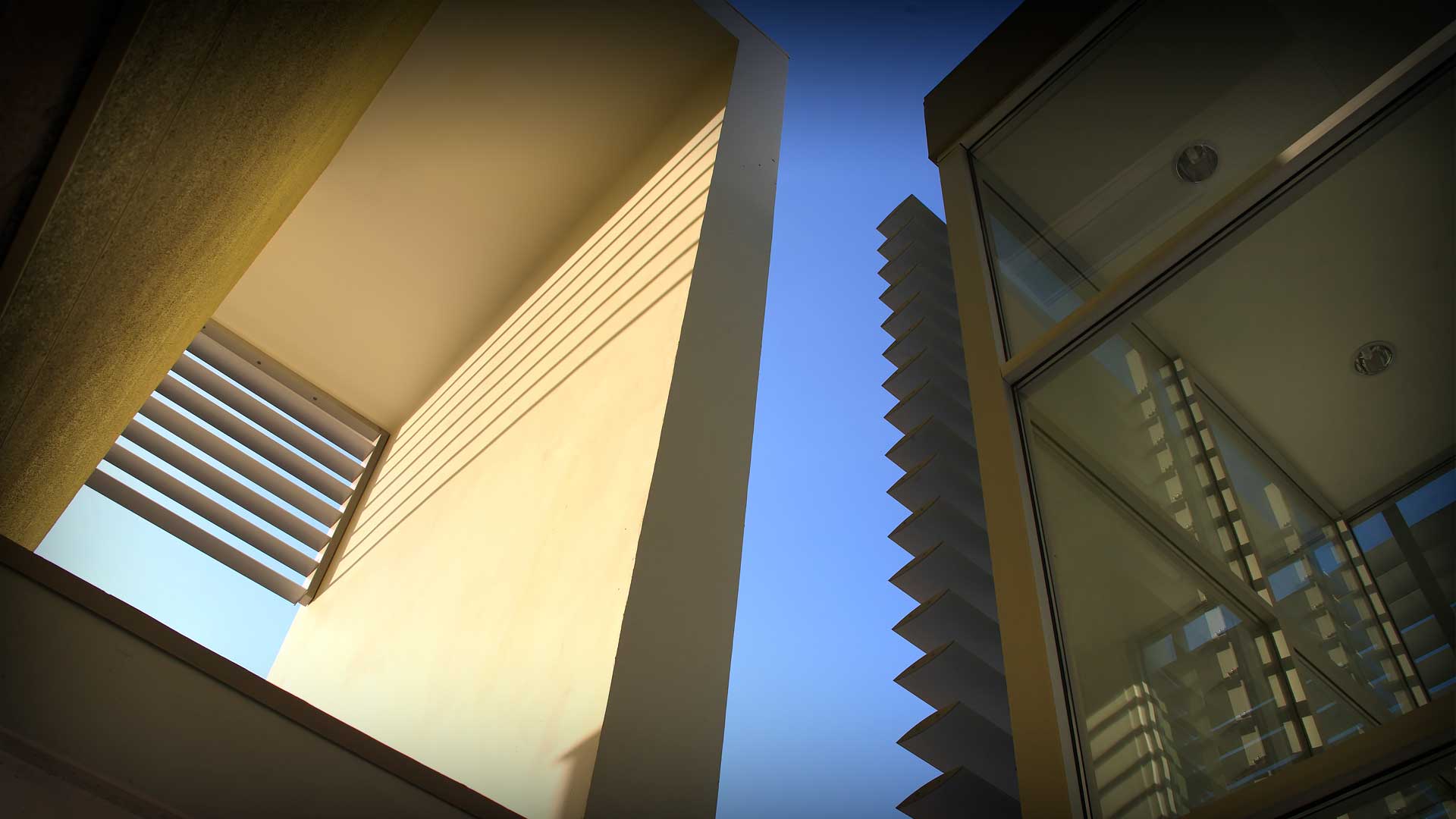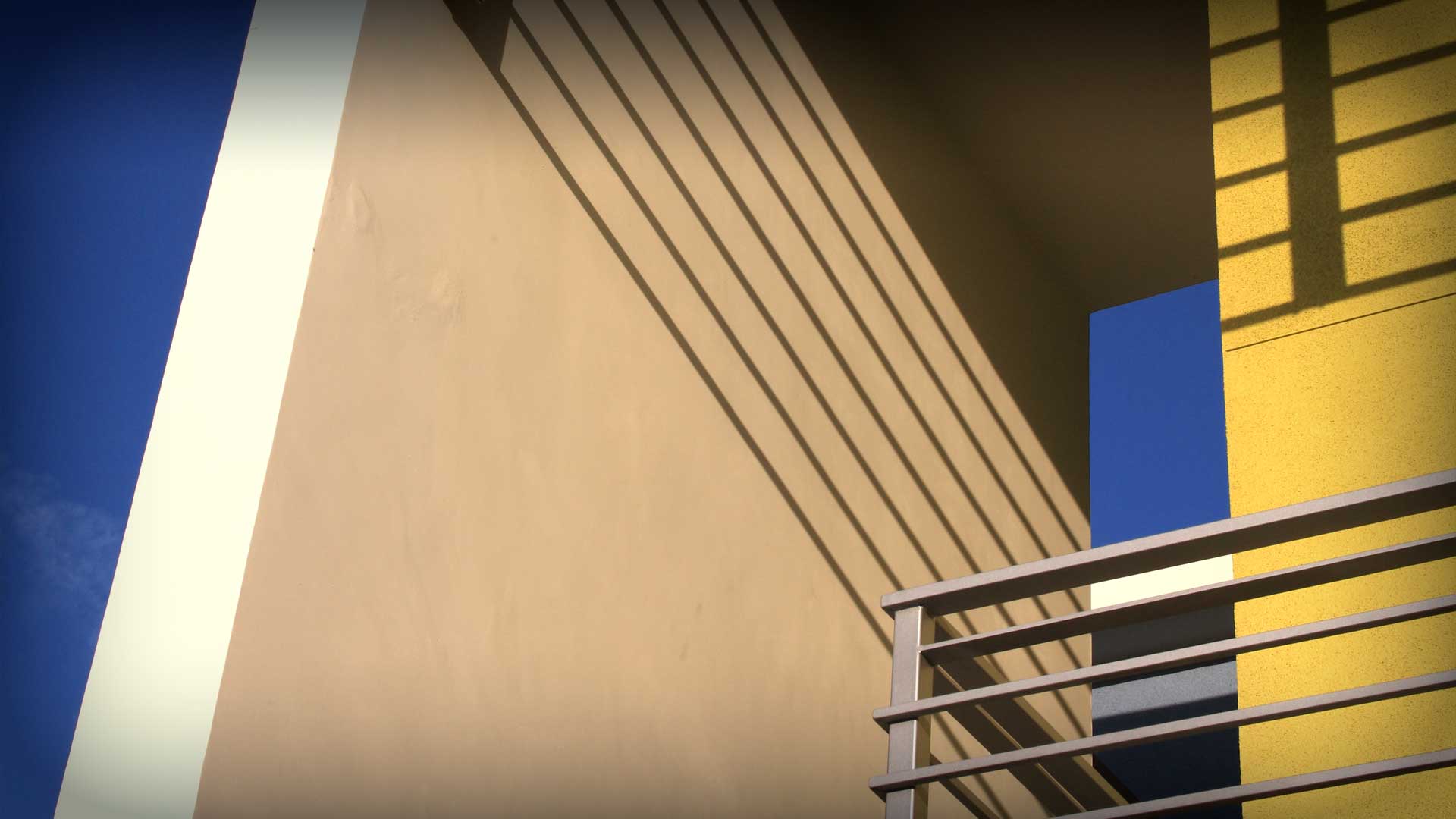 Project details
Type:

Multi-Family Residential / Mixed Use

Location:

Palm Springs, California

Project Team:

Dion McCarthy
Mark Kirkhart
Doug Myhr
803 North Palm Canyon, the first mixed-use project built in Palm Springs for over 25 years, works to reconcile disparate and often opposing issues: The need for increased density in a place known for its single-story character, an expanding commercial core within the historically escapist hamlet, and finally, the desire for ready access to urbanity that simultaneously maintains a leisurely attitude toward dwelling.
The project, comprising 3,500 square feet of street-level retail, with 12 two-story, live-work units, is conceived as a decidedly urban gesture within the city. Organized around a raised podium featuring a pool, the units consist of two-story townhouses that face south and west, with private yards giving on to cabanas encircling the pool.
As this city continues to address the questions raised by rapid development and growth, modern, inventive responses will be at the heart of any successful future for Palm Springs.
Share: