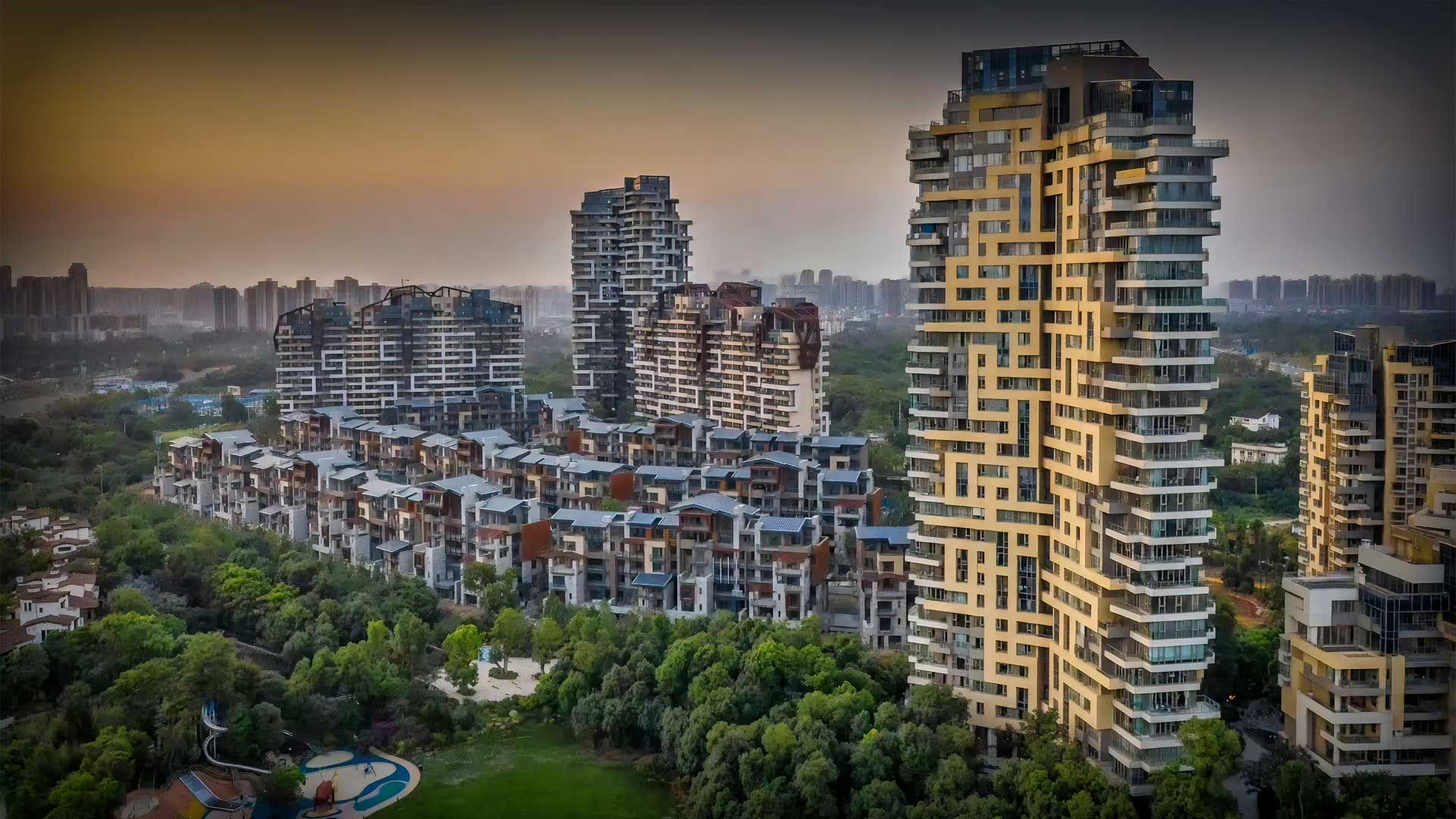 Project details
Type:

Multi-Family Residential

Location:

Luxelakes Water City, Chengdu, China

Project Team:

Dion McCarthy
Mark Kirkhart
Jaeson Greer
Yu-I Chan
Feng Wang
George Elian

Developer:

Mr. Luo Liping
Mr. Kang Bin
Mr. Zhang Jie
Wide Horizon Group

Interiors:

Wide Horizon Group
With 110 dwelling units, the Y-3 Midrise residential tower is part of the Luxelakes Water City community in Chengdu, China. Designed to play an instrumental role in the larger urban context, the building form employs multiple scale-mitigating strategies, and uses an active composition of figural elements and fenestration in creating the building's identity.
Zoned to meet a government mandated unit density, the dwellings are tightly arranged using a point-block circulation system. The circulation system, which eliminates double loaded corridors, allows for more efficient use of space, larger individual units, and the ability for the residences to have light on two sides. The stepped silhouette of the linear building, created by stacking 11 stories at one end and 17 stories on the opposite end, mediates a scale differential between a neighborhood of six-story stacked villas, and a cluster of 30-story high-rises.
The overall building façade is a composition of positive and negative space – specific units have been eliminated from the center of the building on consecutive floors, creating a large Sky Terrace that inspires outdoor gathering, and offers a bird's-eye view of the community.
Share: