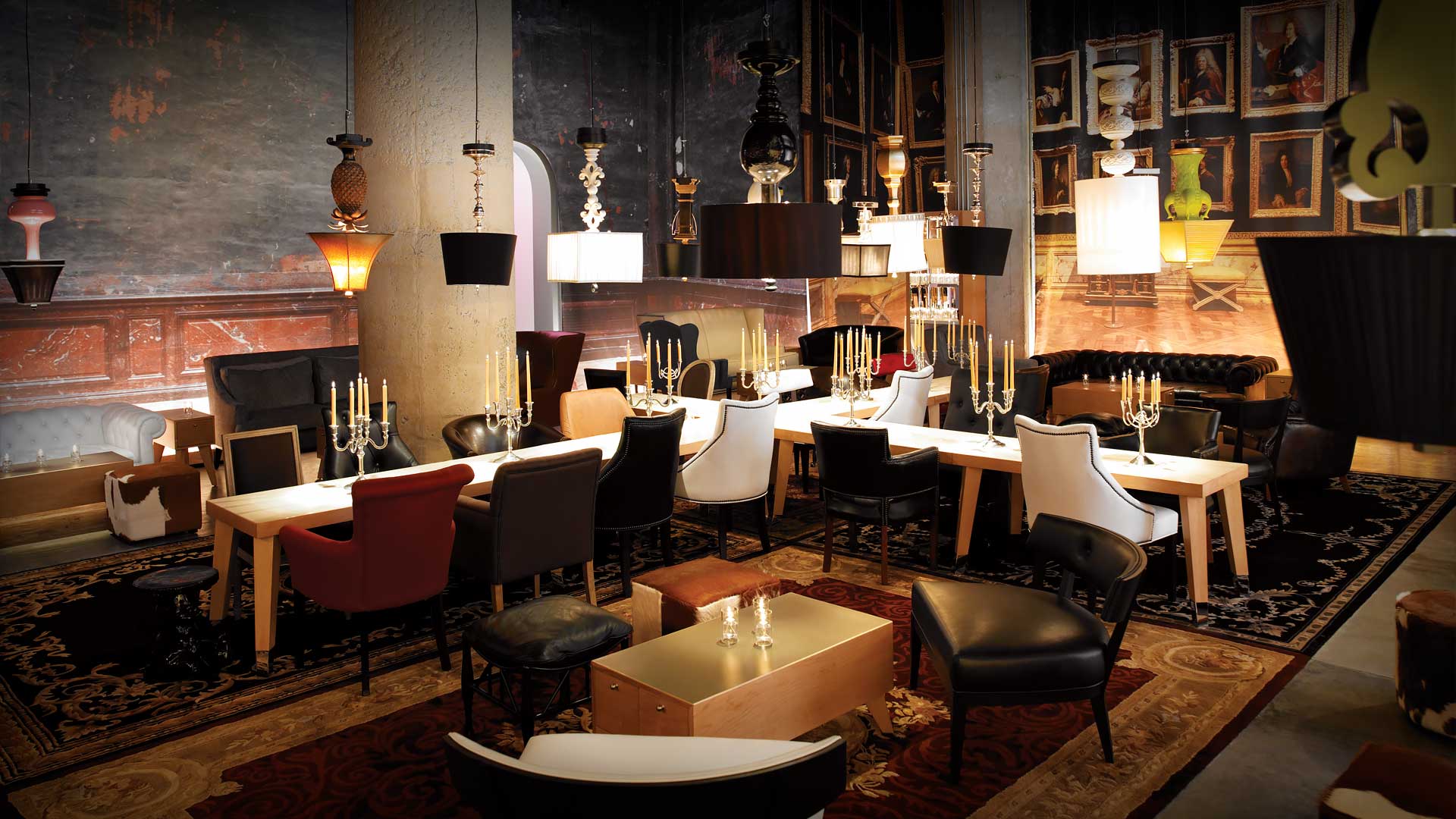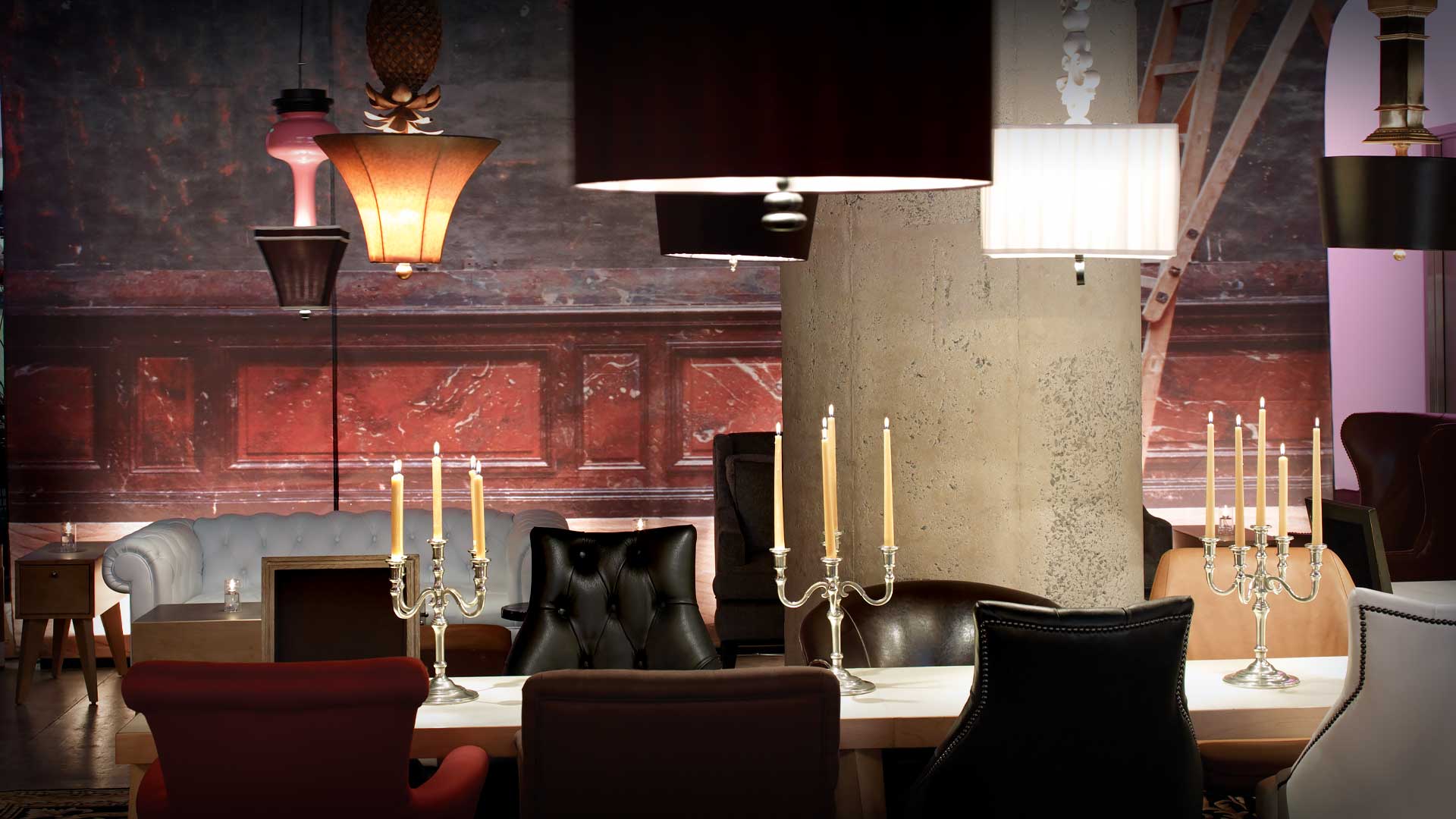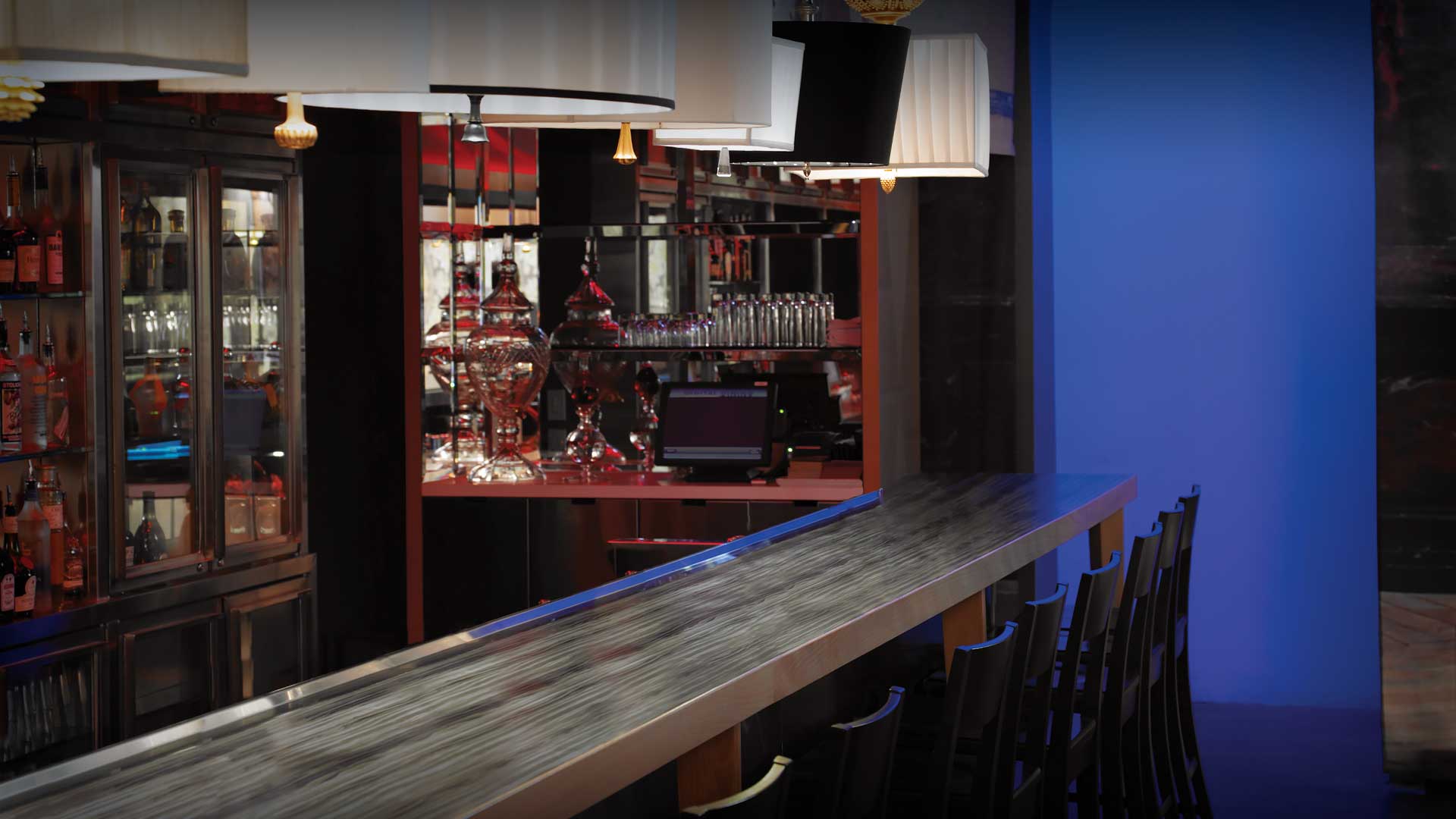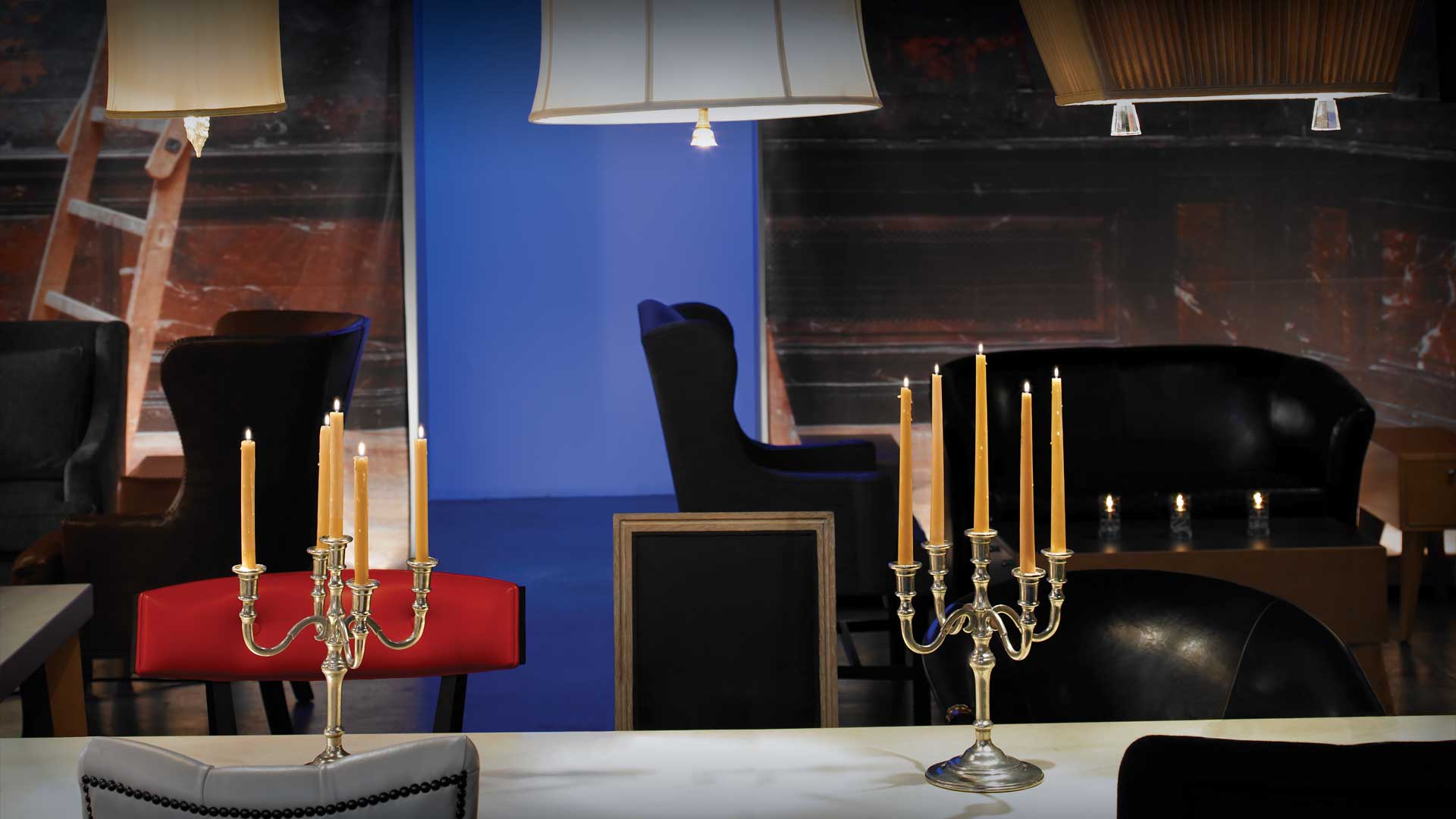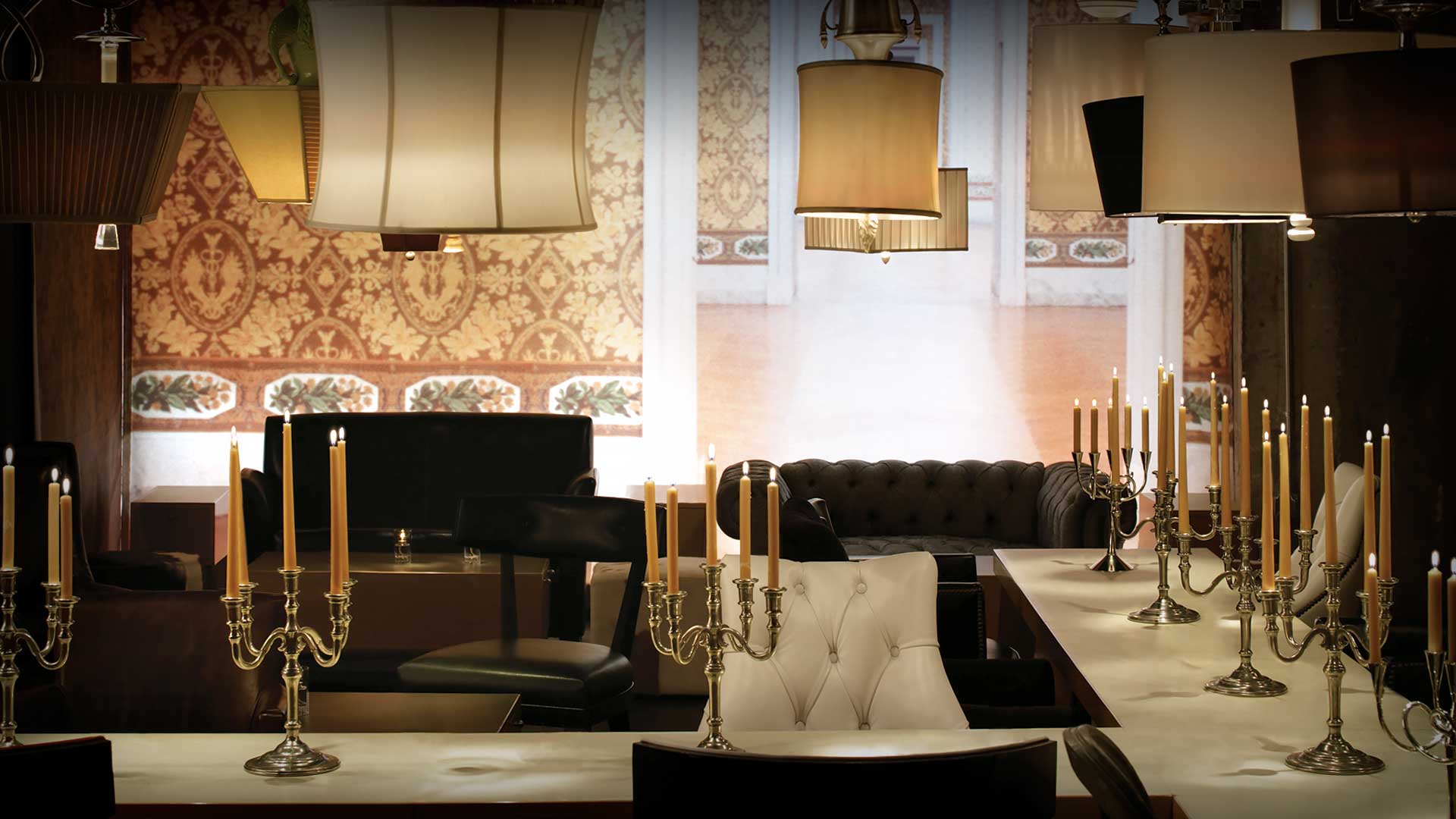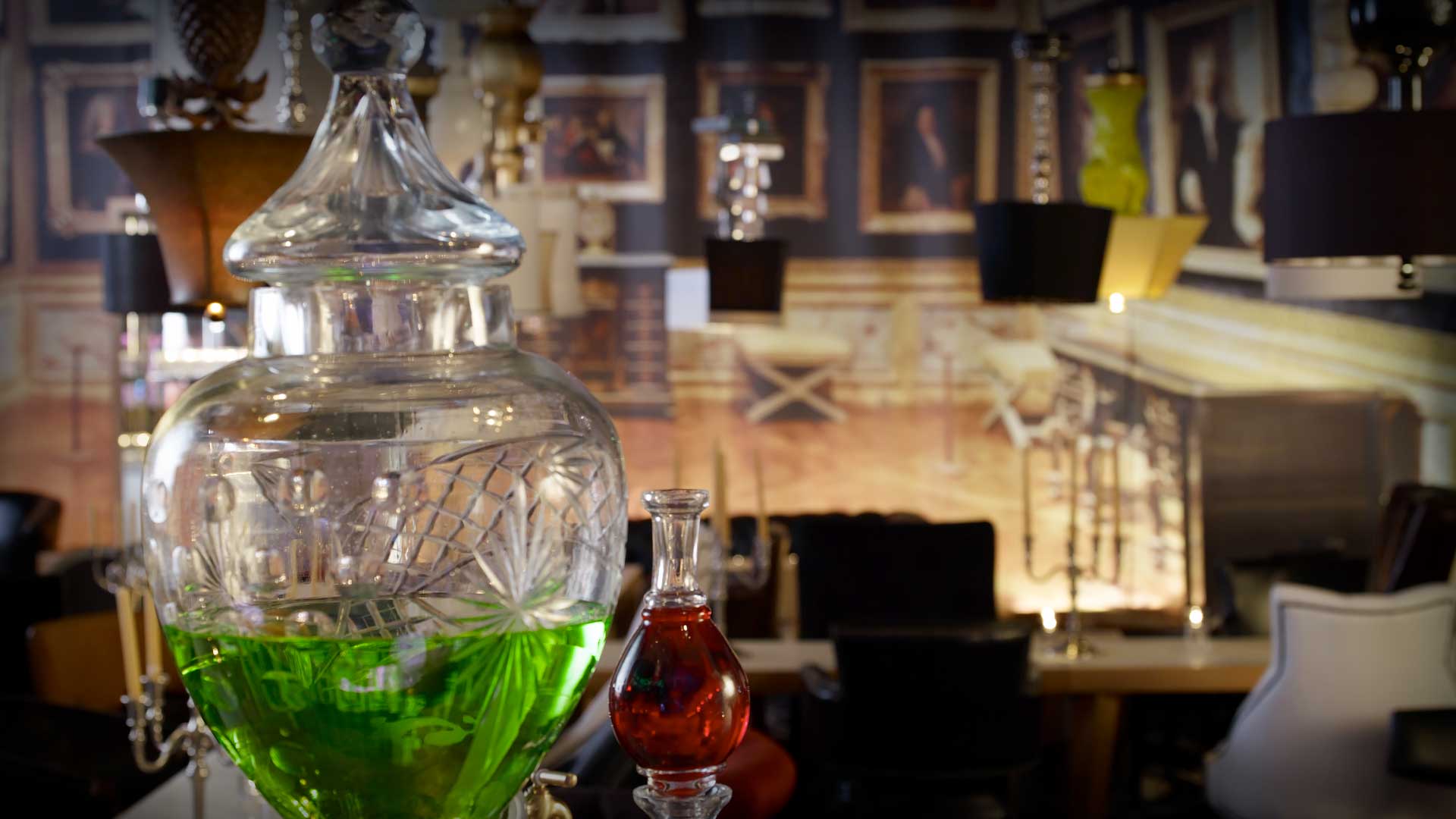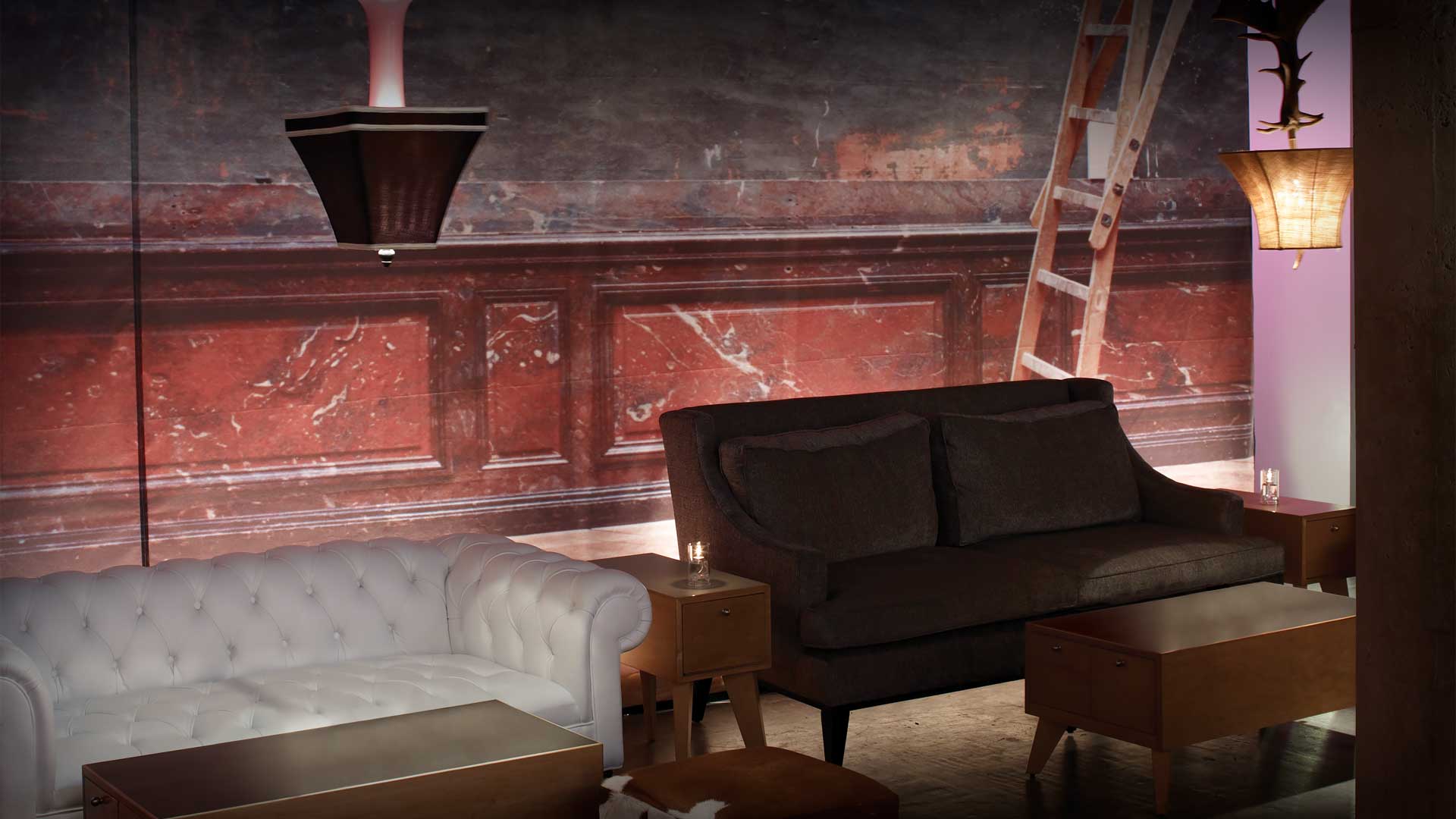 Project details
Type:

Hospitality / Restaurant

Location:

Hollywood, California

Project Team:

Dion McCarthy
Mark Kirkhart
Long considered the heart of Hollywood, the intersection of Hollywood and Vine was once home to the Broadway Department store—one of the City's earliest grand retail establishments, described as "a storied haunt of the famous and fashionable." The resurgence of this historic area has revitalized the local theater district, including the nearby Pantages Theater, as well as given rise to a host of hip restaurants and nightspots.
The transformation of the Broadway Building's ground floor into Katsuya Restaurant and S Bar club takes its place as a part of this resurgence, and has helped bring the building full-circle, once again attracting a young and stylish clientele.
In contrast to the refined finish of Katsuya, the simple raw space of the S Bar draws on the artifice of a continuous, coarse drapery set floor-to-ceiling, enveloping the club. The drapery, depicting a three-dimensional representation of space on its surface, creates a tromp l'oeil environment—an enfilade of space receding well beyond the concrete limits of the building. Table lamps hung upside down by their cords, over low tables and mismatched chairs, organize the space.
This pair of spaces is one piece of a larger movement to re-interpret the classic elegance and glamour of old Hollywood. Katsuya Hollywood and S Bar, though avowedly contemporary in their sensibility and wit, nevertheless embody this essence which continues to define Hollywood.
Share: