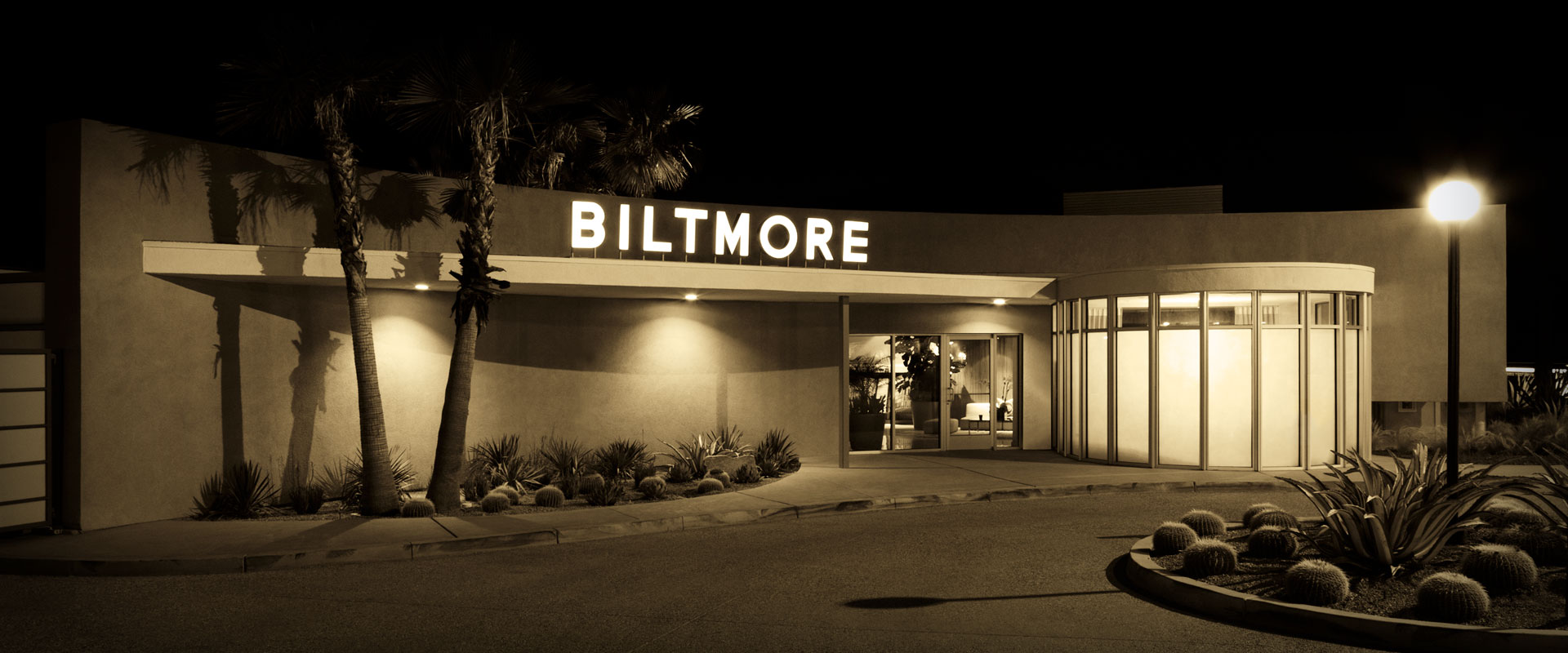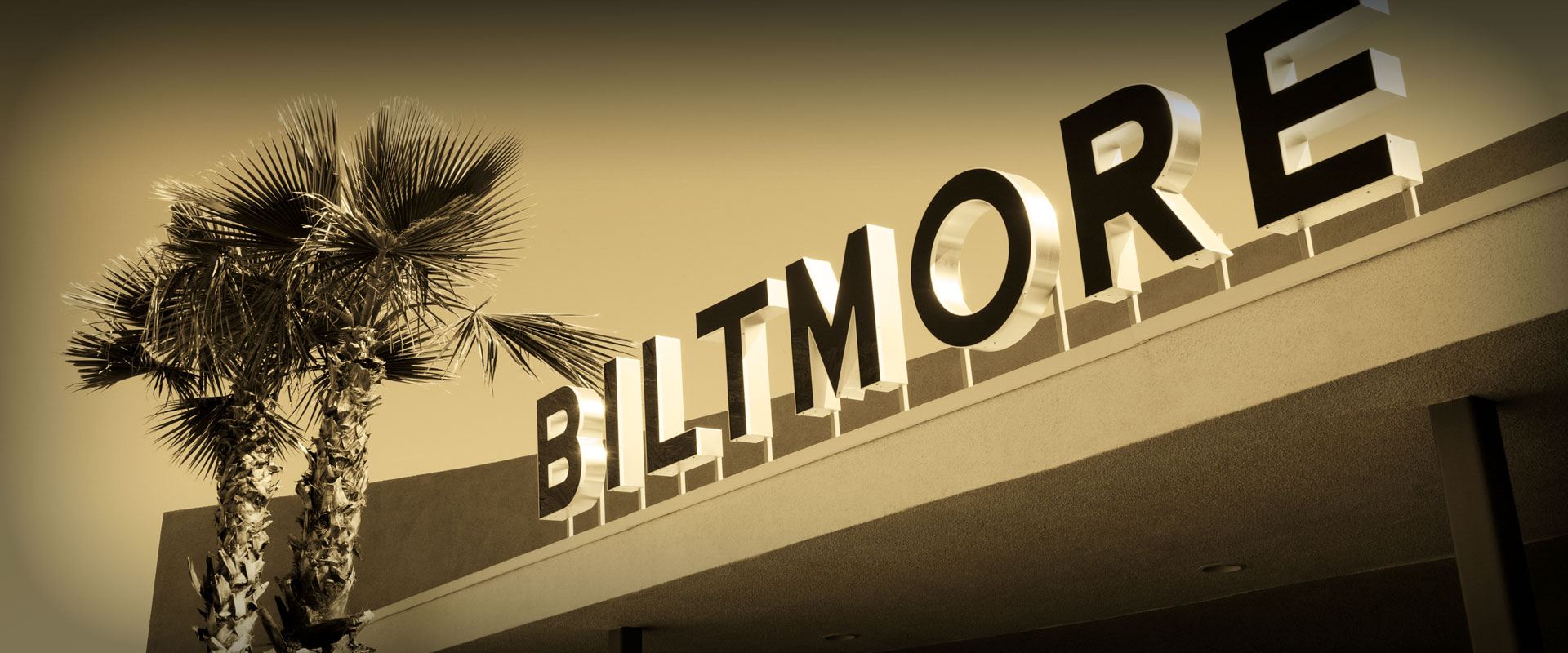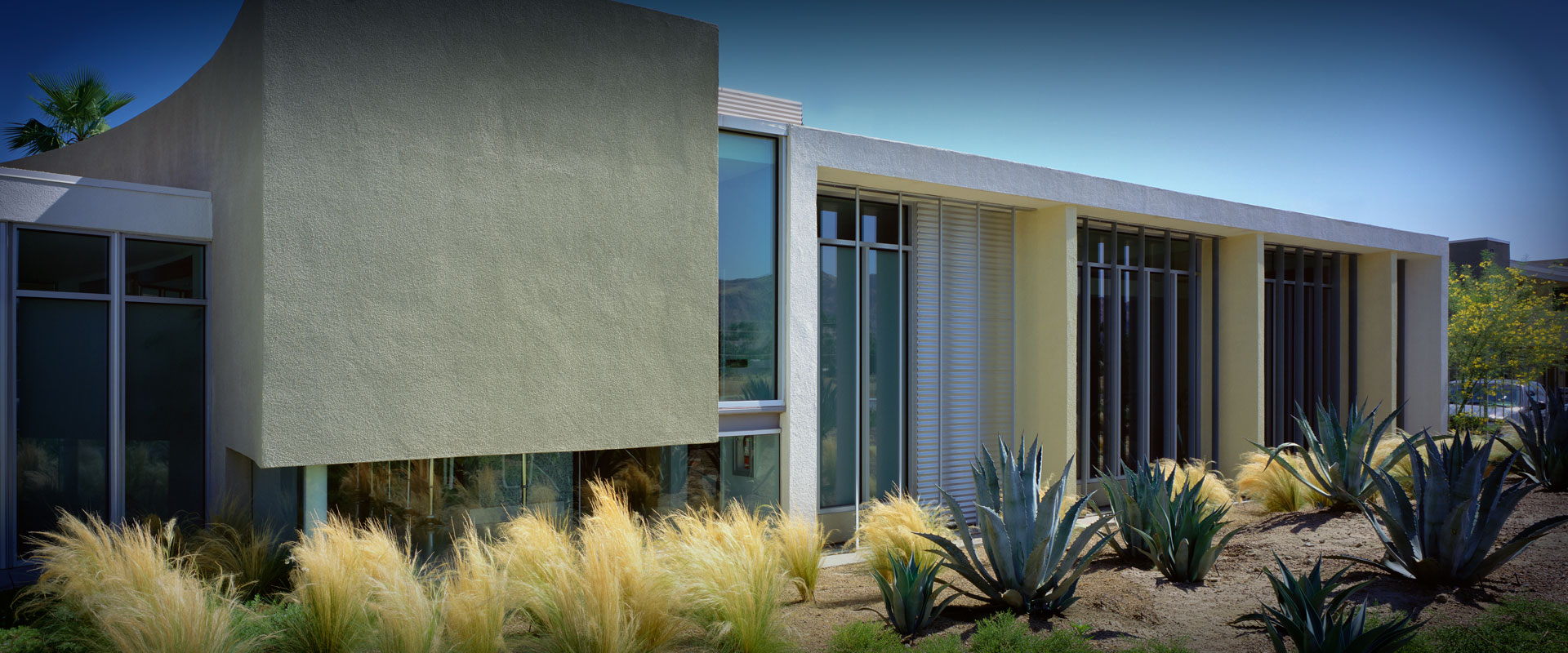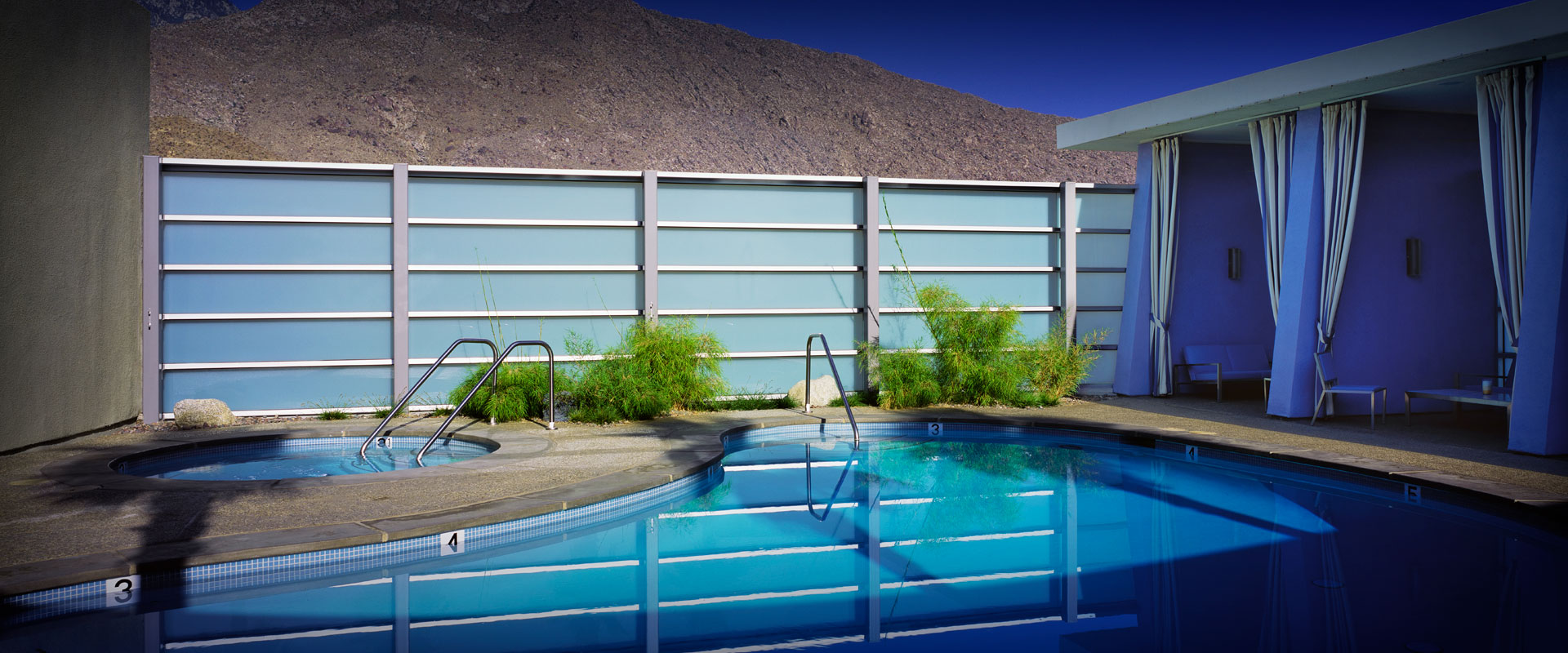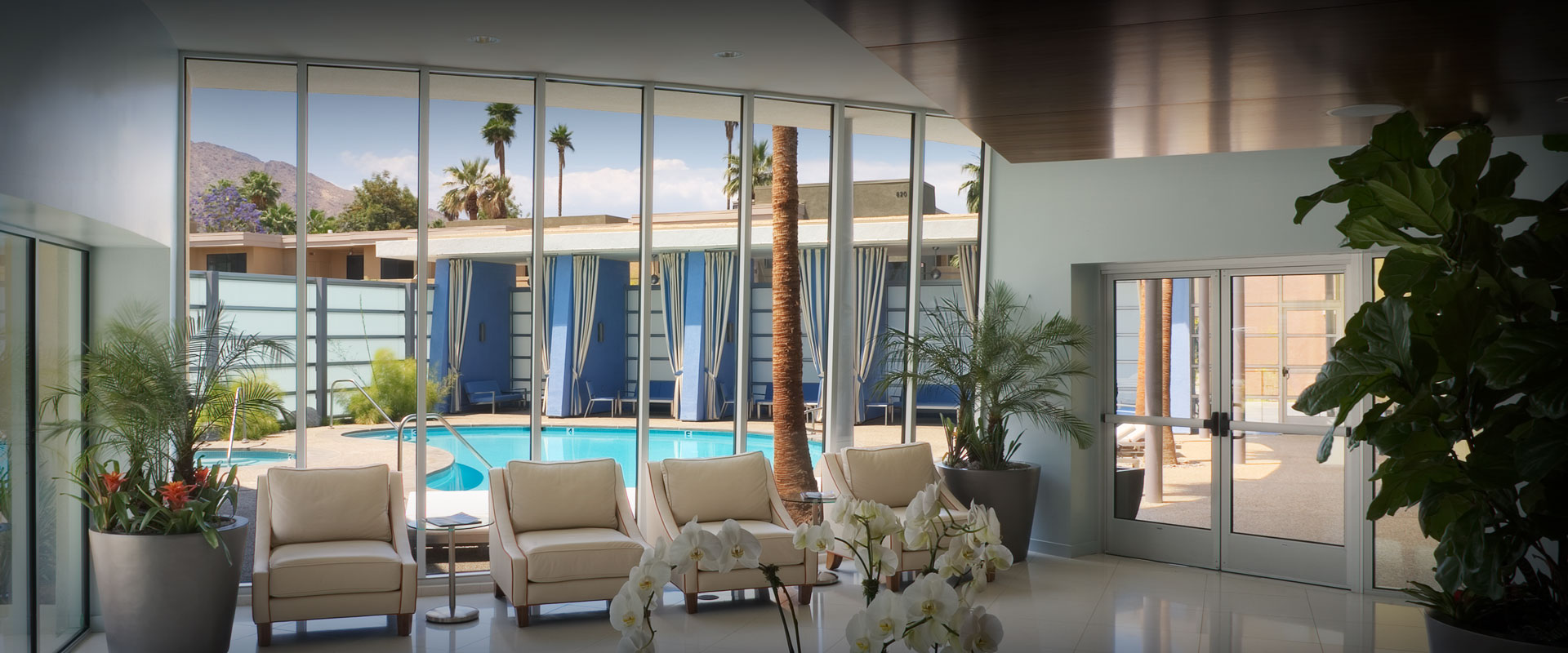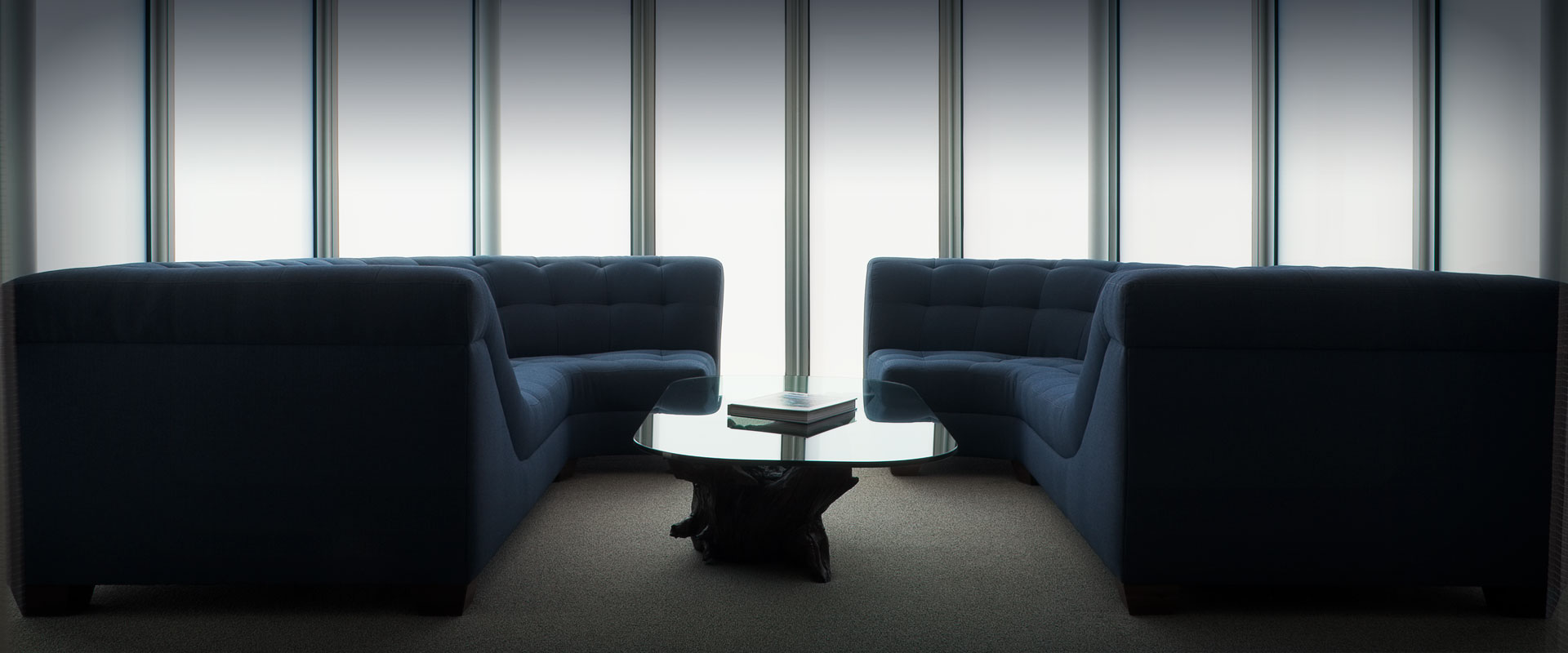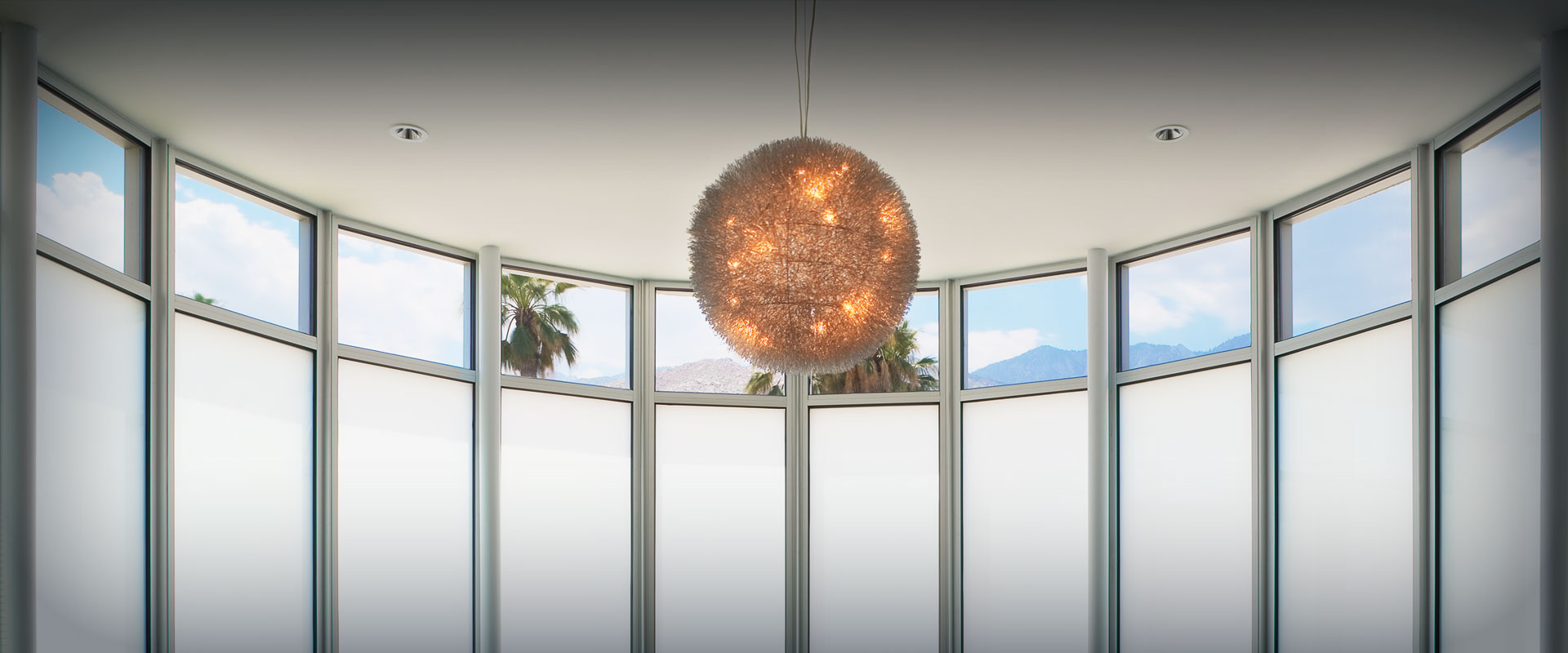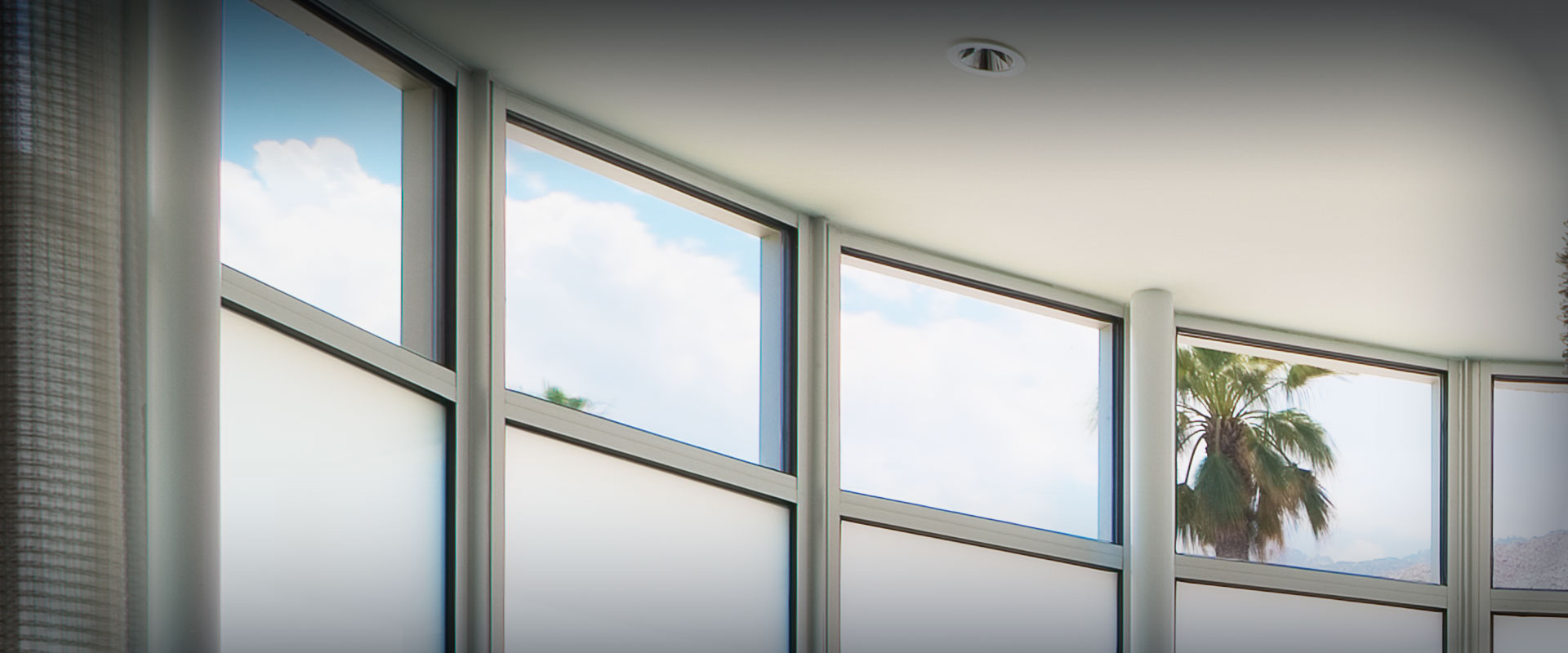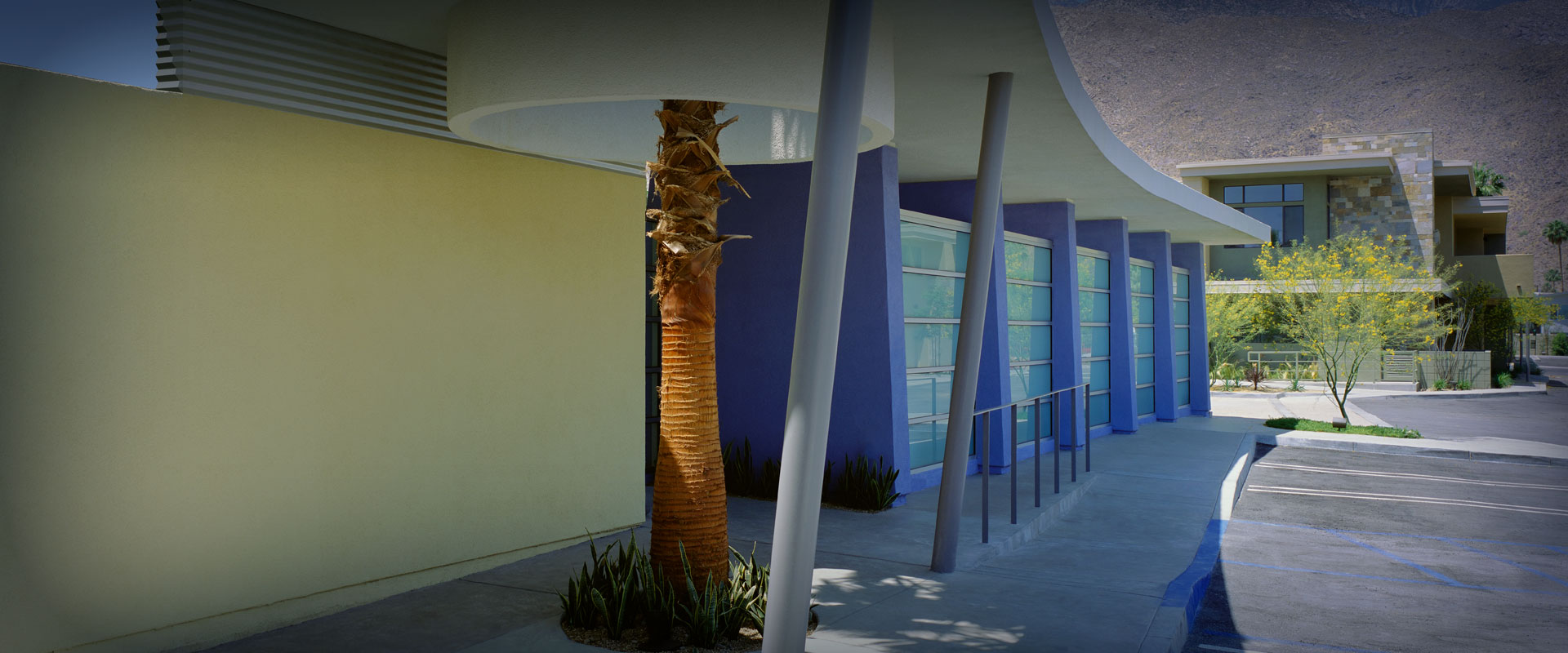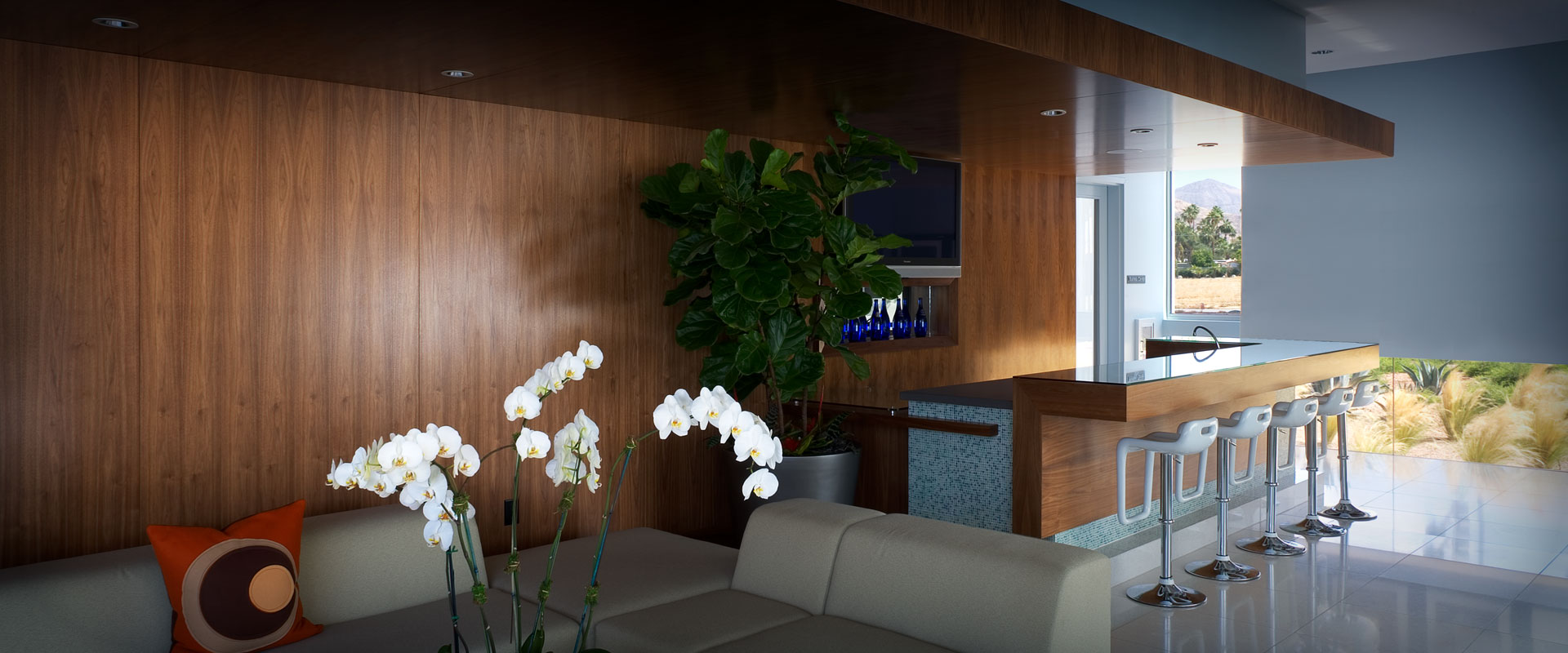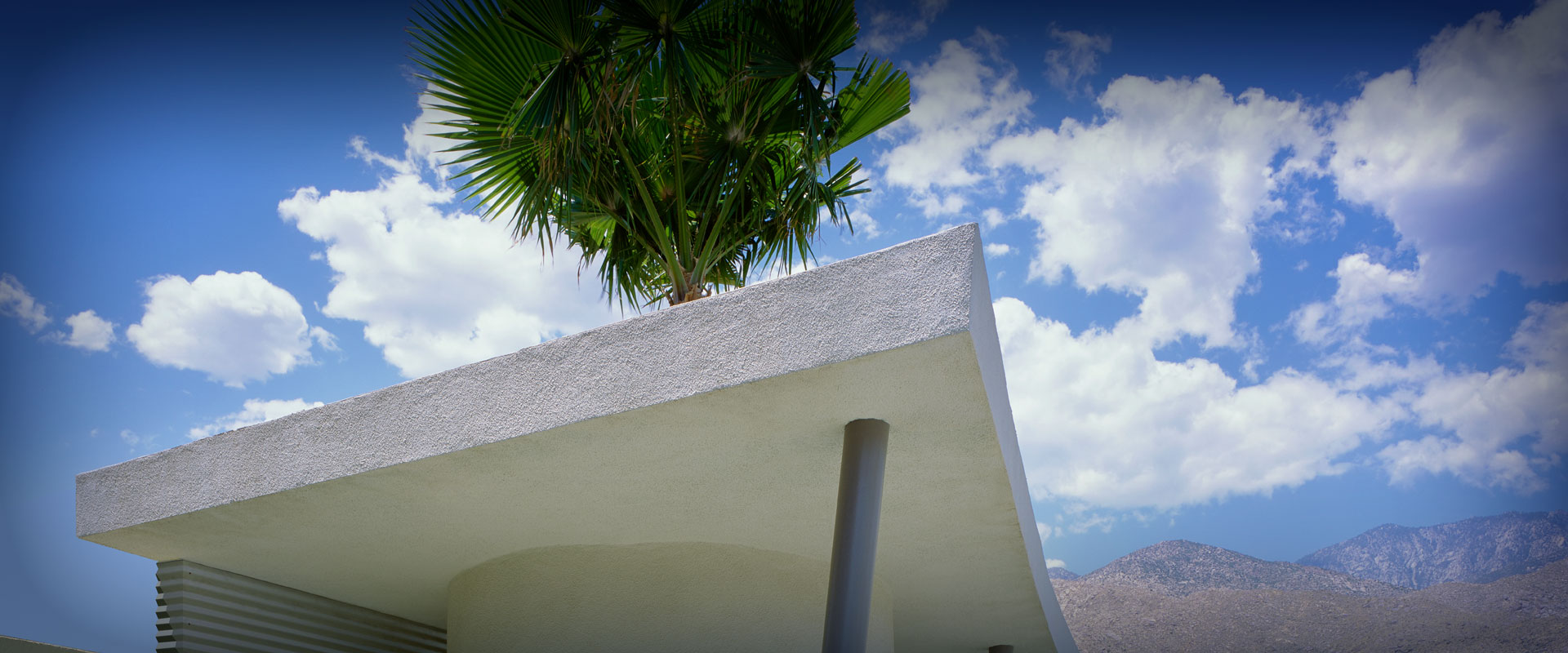 Project details
Type:

Commercial

Location:

Palm Springs, California

Project Team:

Dion McCarthy
Mark Kirkhart
The Palm Springs Biltmore Hotel, built in 1948, was one of the most impressive resorts of the postwar era. Great, sweeping gestures defined a modern architecture of glass and terrazzo.
At the heart of the hotel was the pool – an important communal setting comprised of equal parts sunning veranda and social mixer, the pool terrace was central to the traveler's experience of this impermanent collective.
As the centerpiece of the new neighborhood, the pool area is now edged with intimate cabanas draped in striped fabric. Appearing as a cool oasis, the pool's boomerang shape deflects gently to southern sun and western vistas. Strong gestures in glass and steel help frame views of Mount San Jacinto, while low-slung, embracing roofs shade poolside social gatherings.
Given the references to the Palm Springs Biltmore, the Clubhouse presents its image within a current, modern idiom. A simple composition of planes and voids establish the façade along Highway 111, describing the once quintessential desert modernism from early mid-century Palm Springs. The circular sweep of the motor court, originally dictated by the turning radius of the arriving cars, is now answered by a circular, glass sitting room marking the clubhouse entry.
Share: