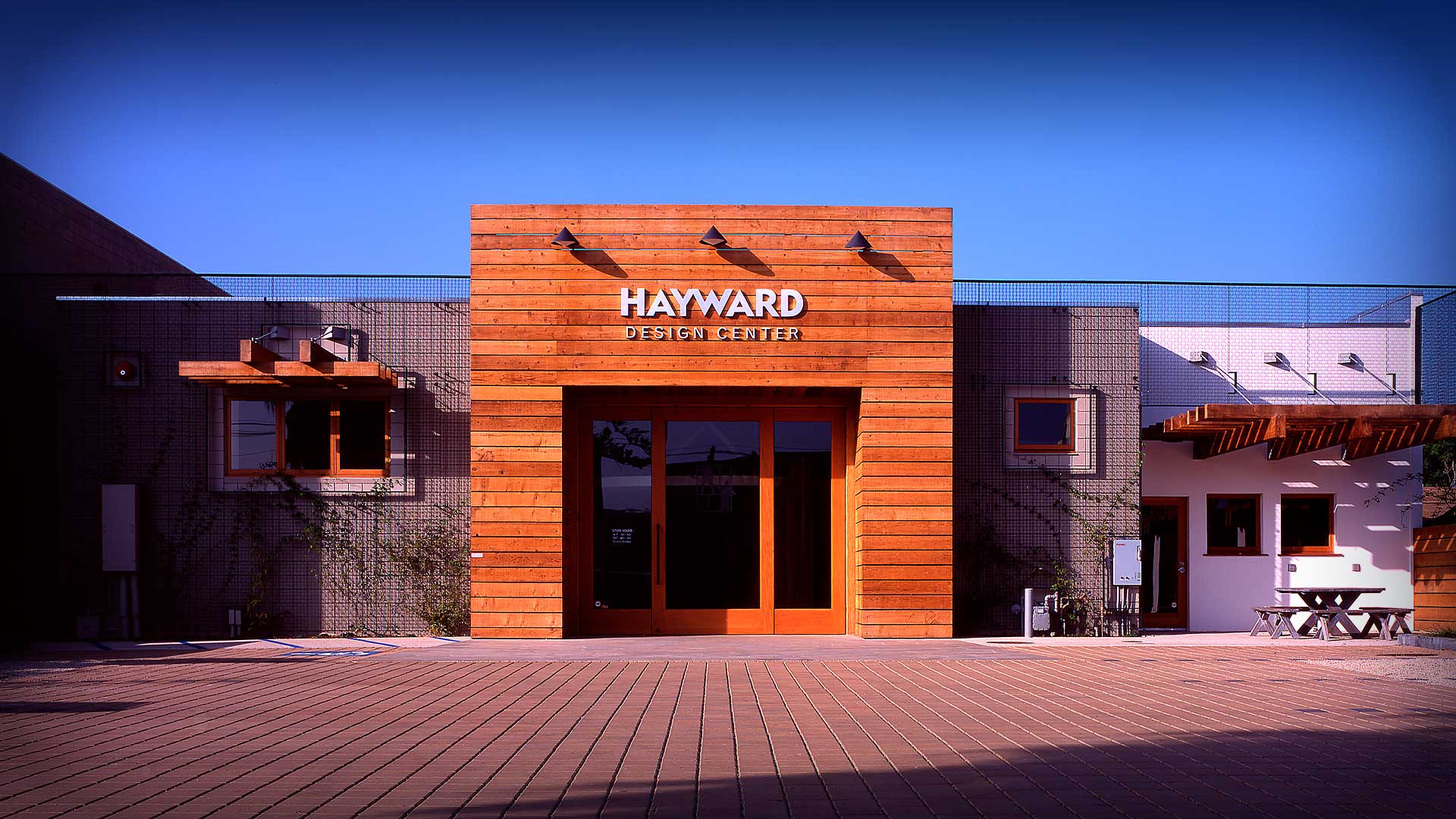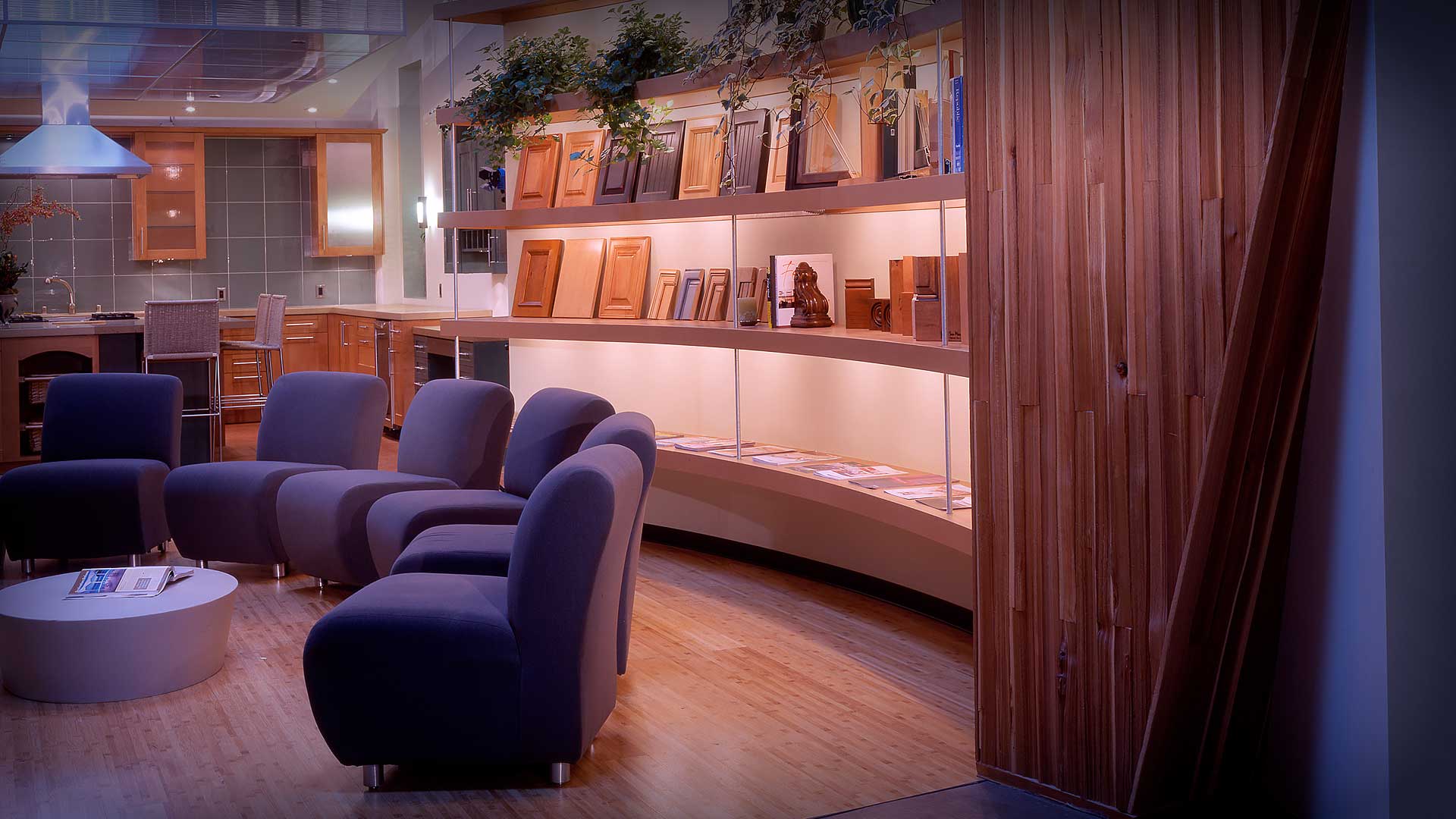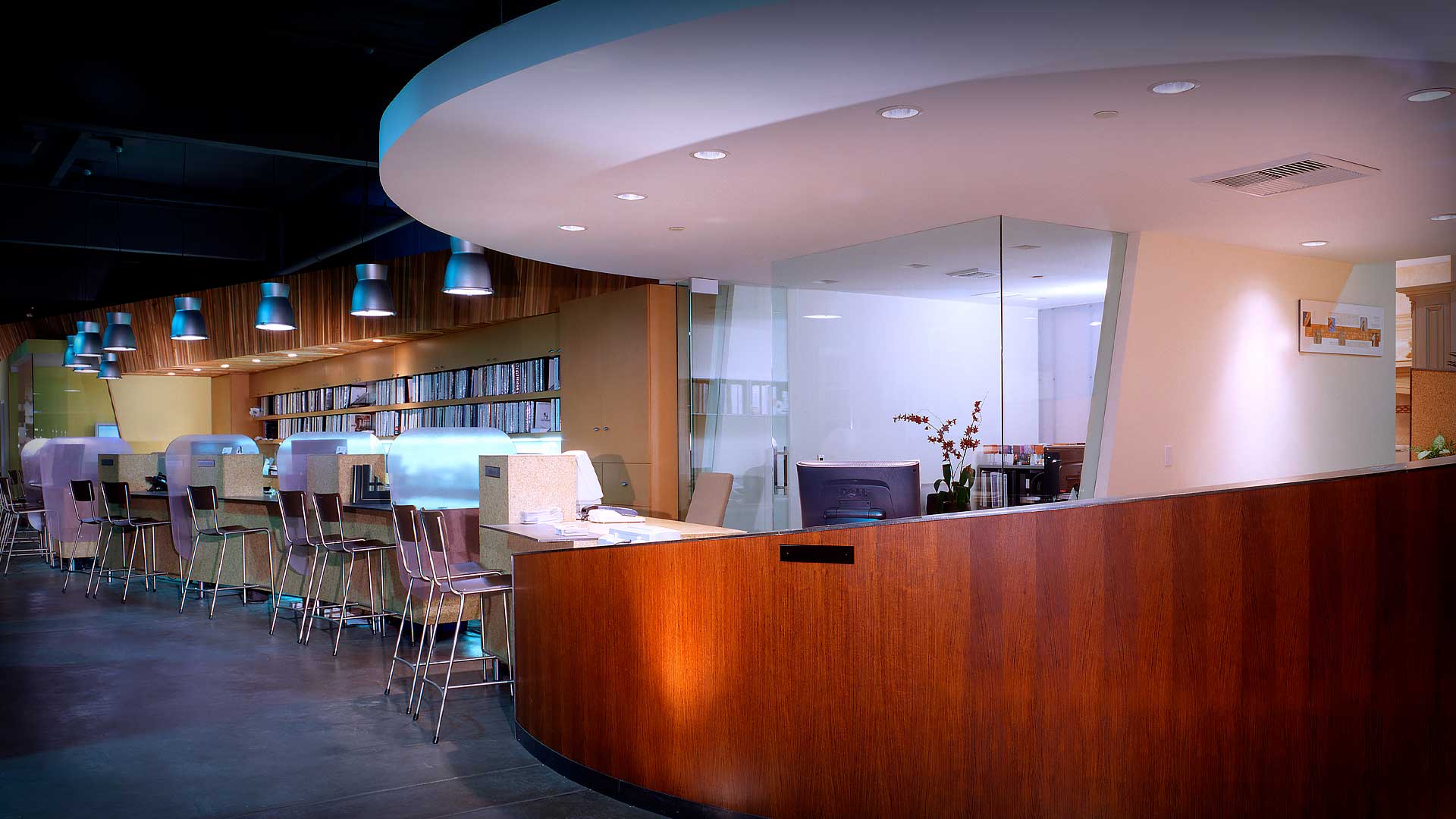 Project details
Type:

Commercial Showroom

Location:

Santa Barbara, California

Project Team:

Mark Kirkhart
Dion McCarthy

Awards:


2003 Best Commercial Remodel
Santa Barbara Beautiful Award
The Hayward Design Center renovation project involves the complete "recycling" of an aging 30 year old, 8,400 square foot warehouse in downtown Santa Barbara into a state-of-the-art Window and Door / Kitchen and Bath Showroom. With both the exterior and the interior, DesignARC transformed the existing site into an environmentally sensitive project.
The existing impermeable asphalt parking lot has been removed, recycled and replaced with a water-permeable and heat reflective natural surface. The parking lot storm water runoff, traditionally a pollution source in Santa Barbara, has been redirected into on-site bio swales which naturally filter water runoff, before guiding it to the street drainage system. Rainwater from the roof is being collected through an improved system of roof drains, filtered, and stored in a new underground water cistern to be used for landscape irrigation. Parking curbs, concrete site elements, and wheel stops have all been made with high fly ash concrete; and, exterior site lighting is a low voltage system set up to be powered by a future solar photovoltaic system.
The west face of the entire building has been screened with a new "Green Screen" panel system and planted with vines to reduce solar heat gain. All wood materials are Forest Stewardship Council (FSC) Certified Redwood. Other "green" materials include recycled glass tile, salvage steel, formaldehyde-free MDF and carpet tiles made of partially recycled content. All demolition and construction waste was separated and recycled where feasible to reduce landfill impacts.
The interior of the existing warehouse has been "preserved" and enhanced. The addition of new operable roof top skylights supply abundant natural daylighting and improved indoor air quality through passive ventilation of interior areas. Low and No VOC paints and stain finishes have been used on both the interior and exterior. Interior floor finishes are of high fly ash polished concrete, renewable bamboo, and recyclable cork. Desk finishes are made from recycled clear finished Bio-fiber–a recycled sunflower seed product.
Share: