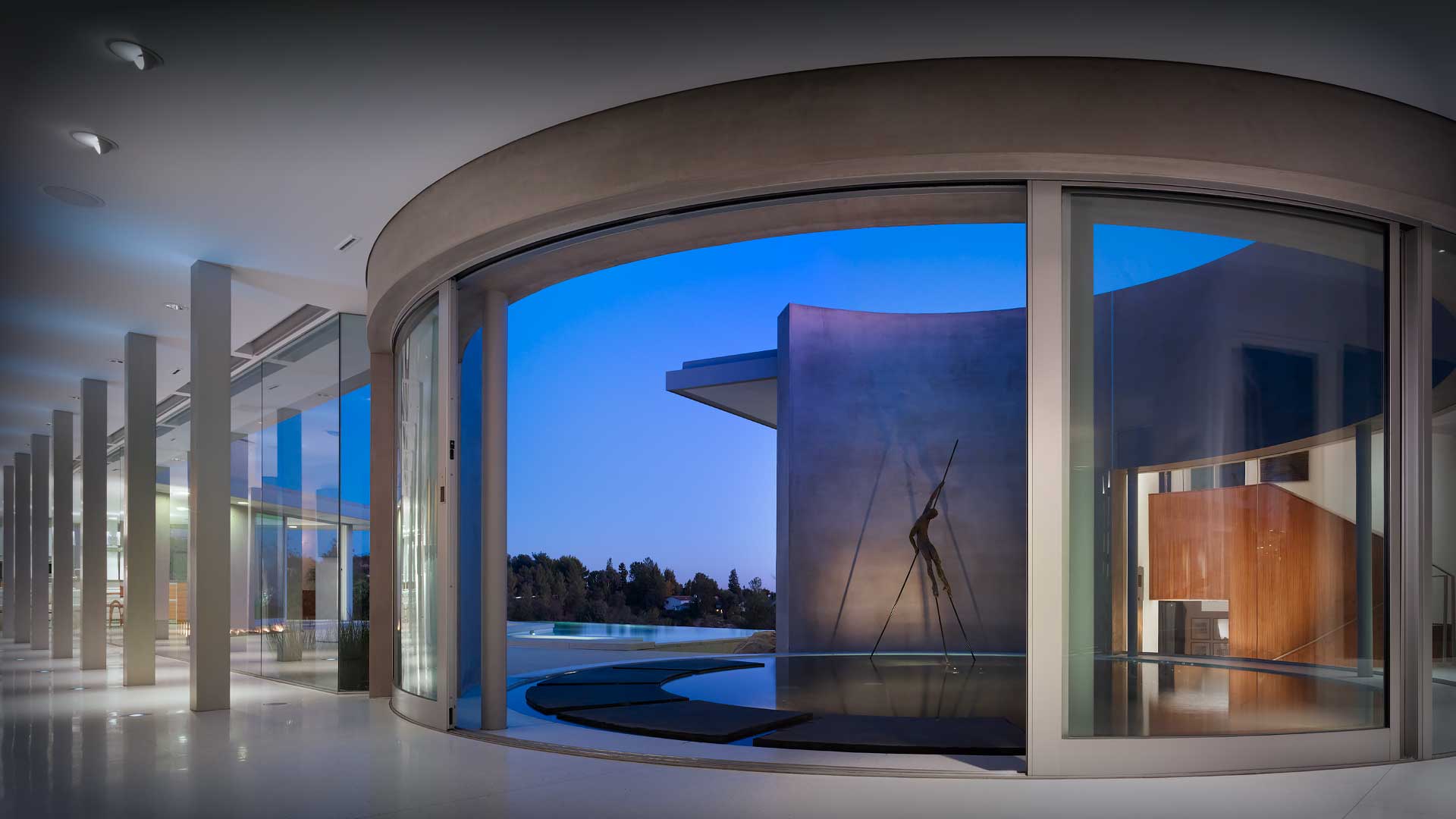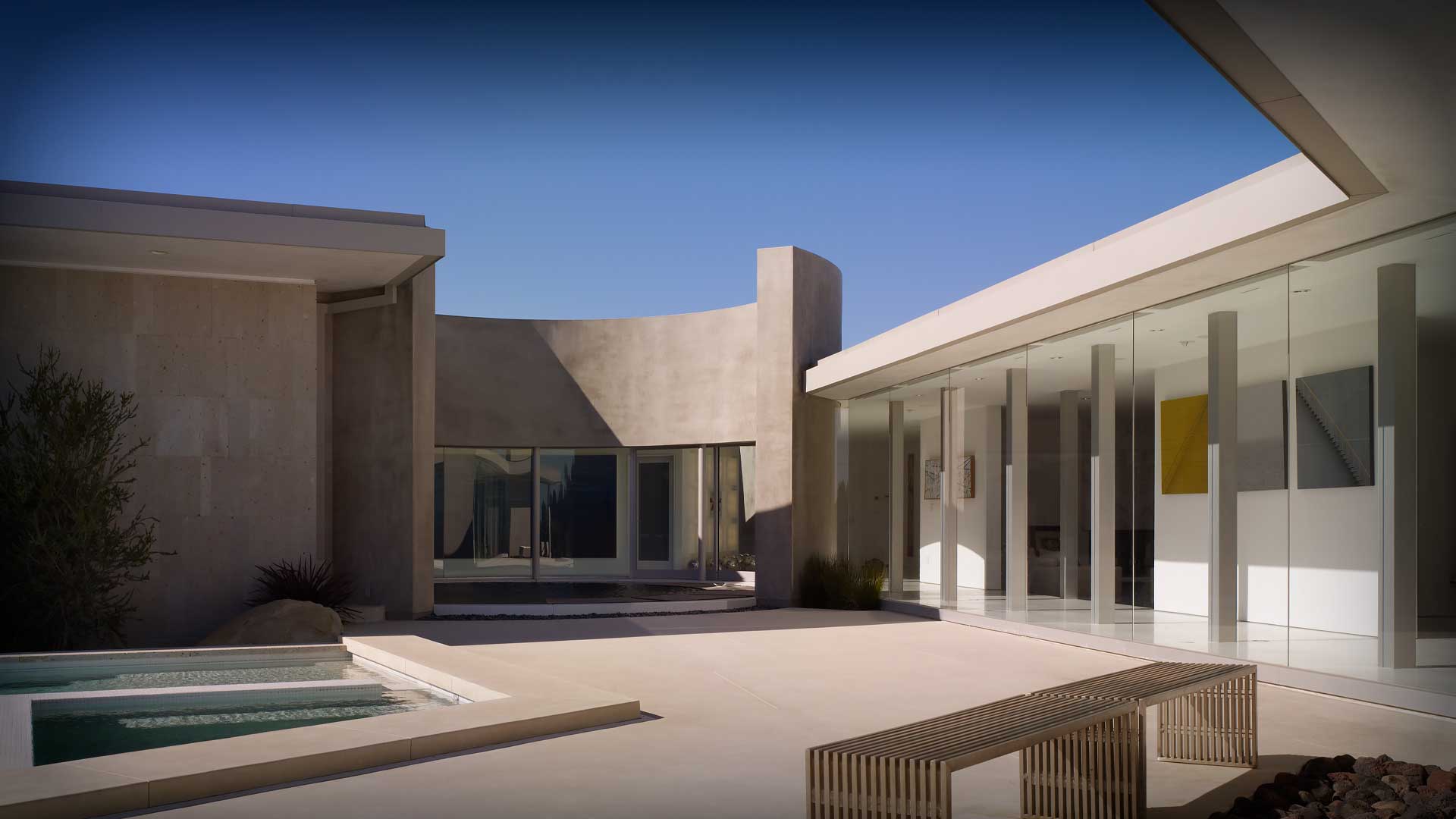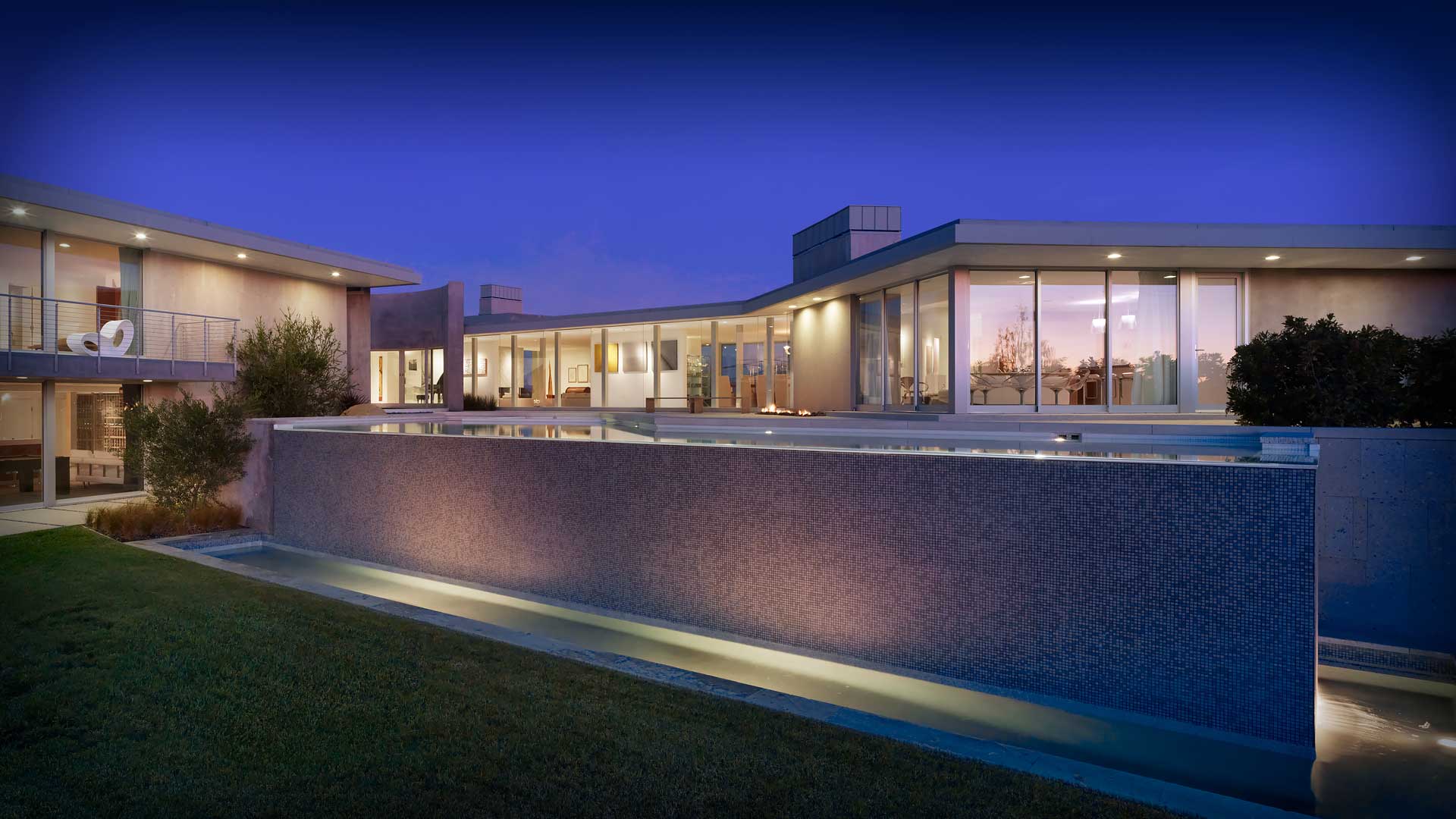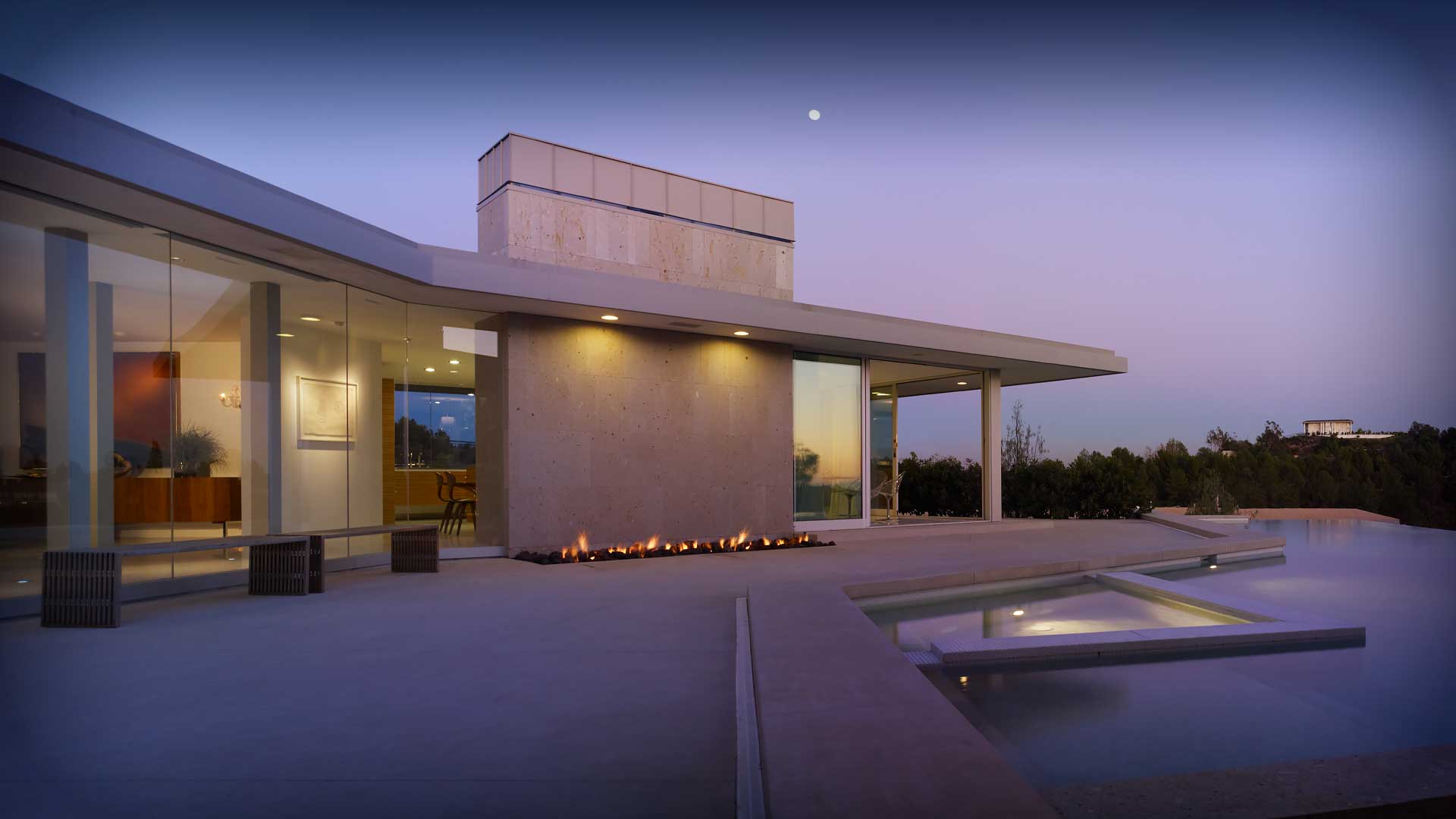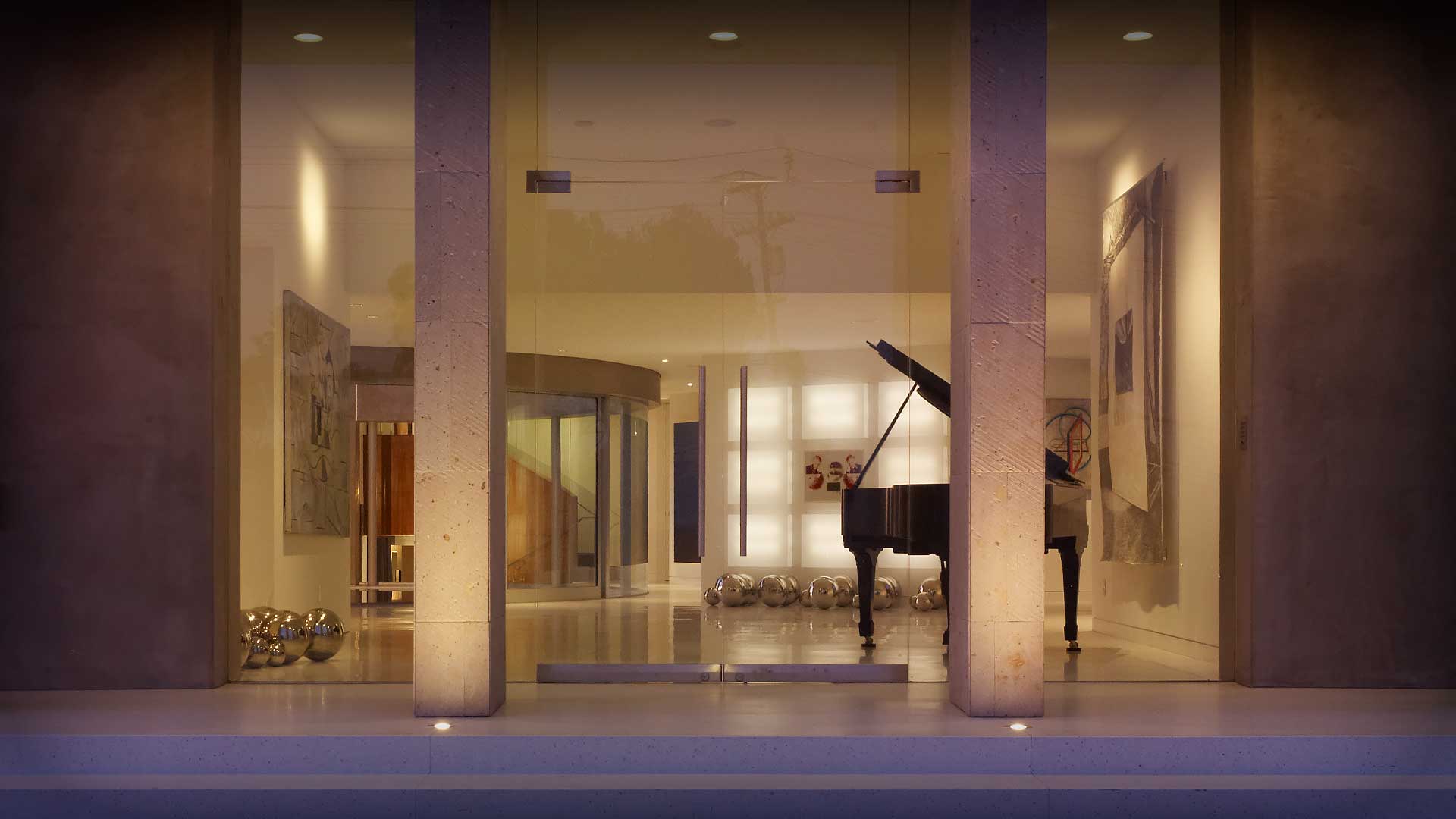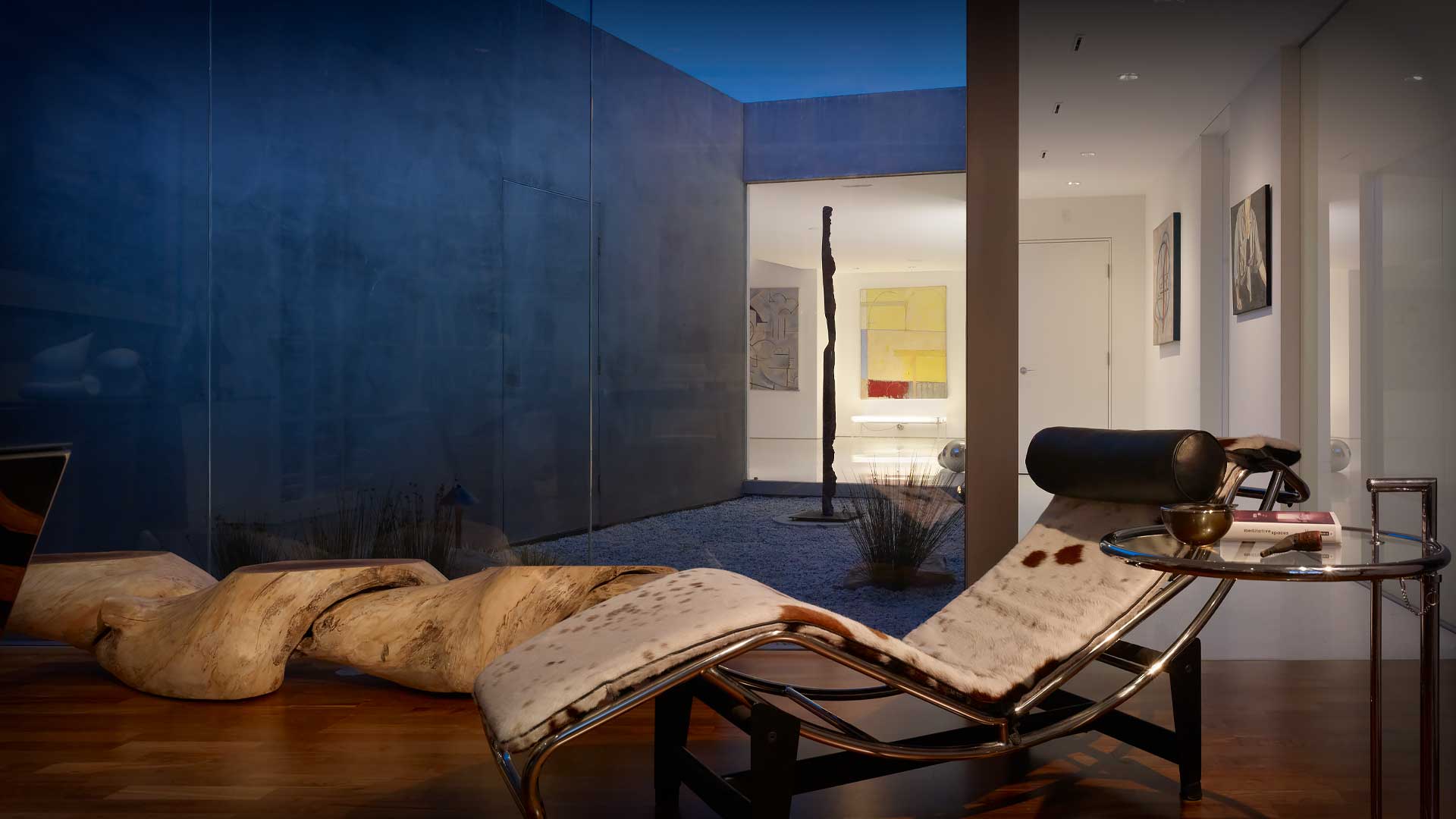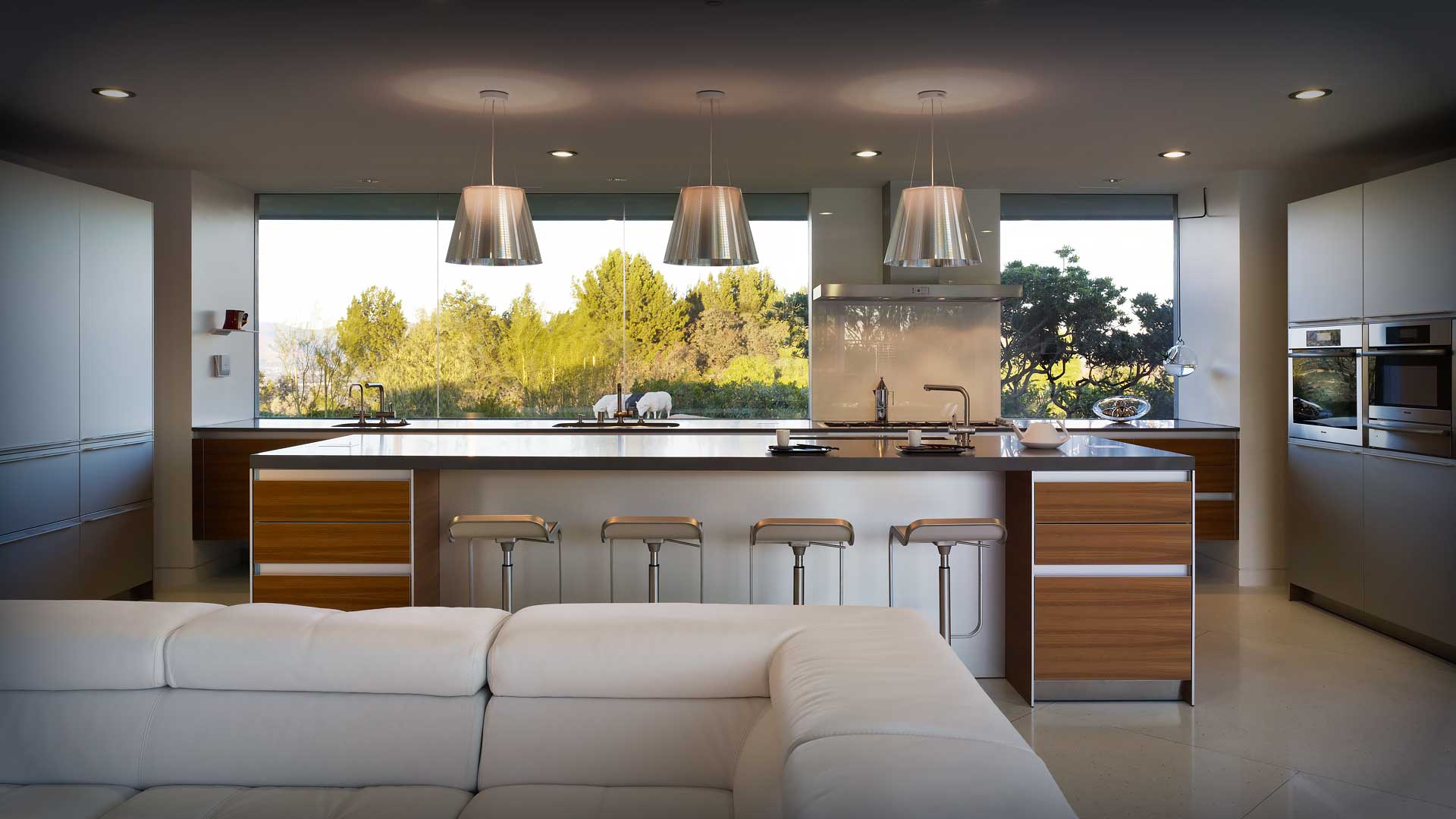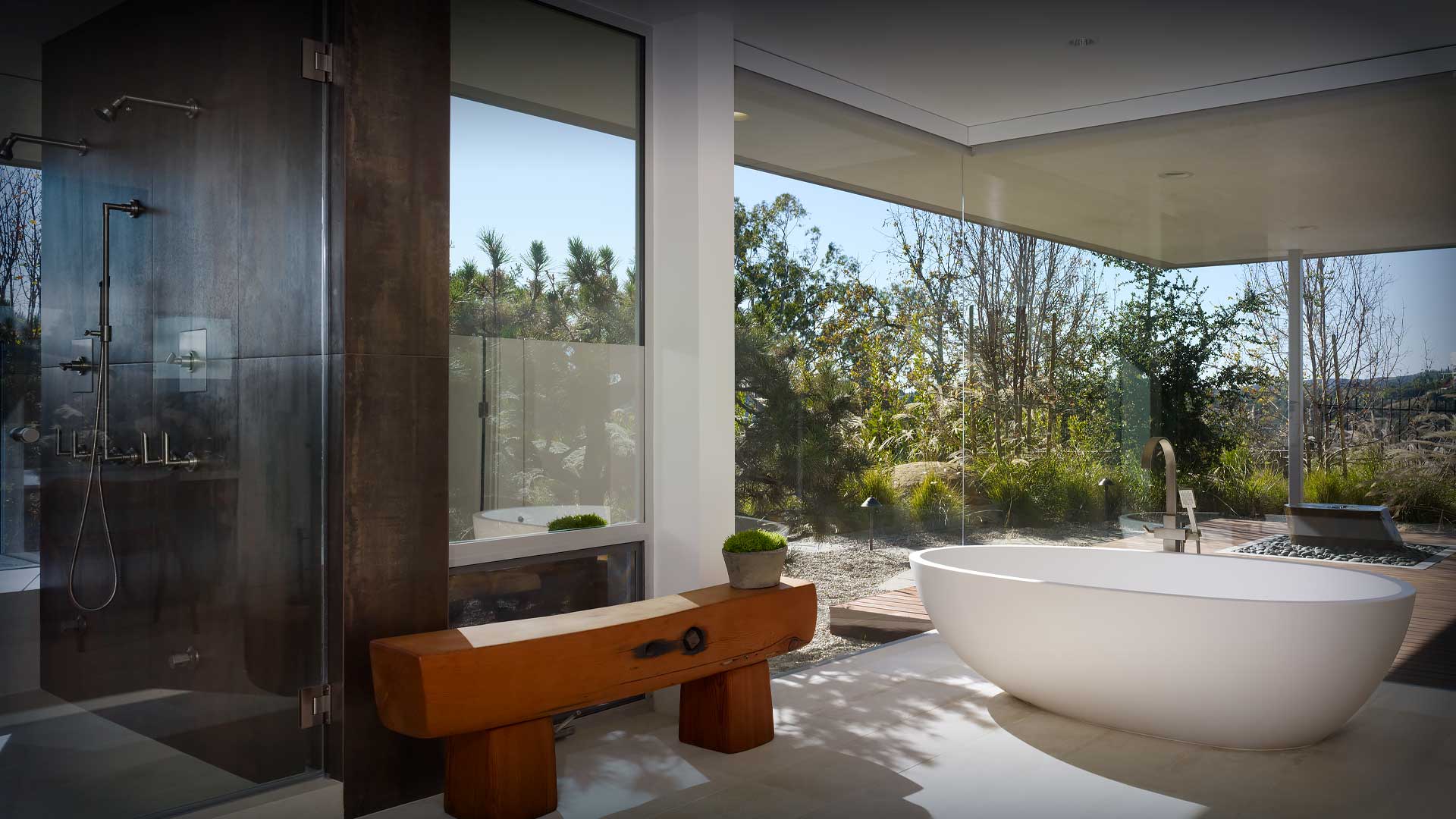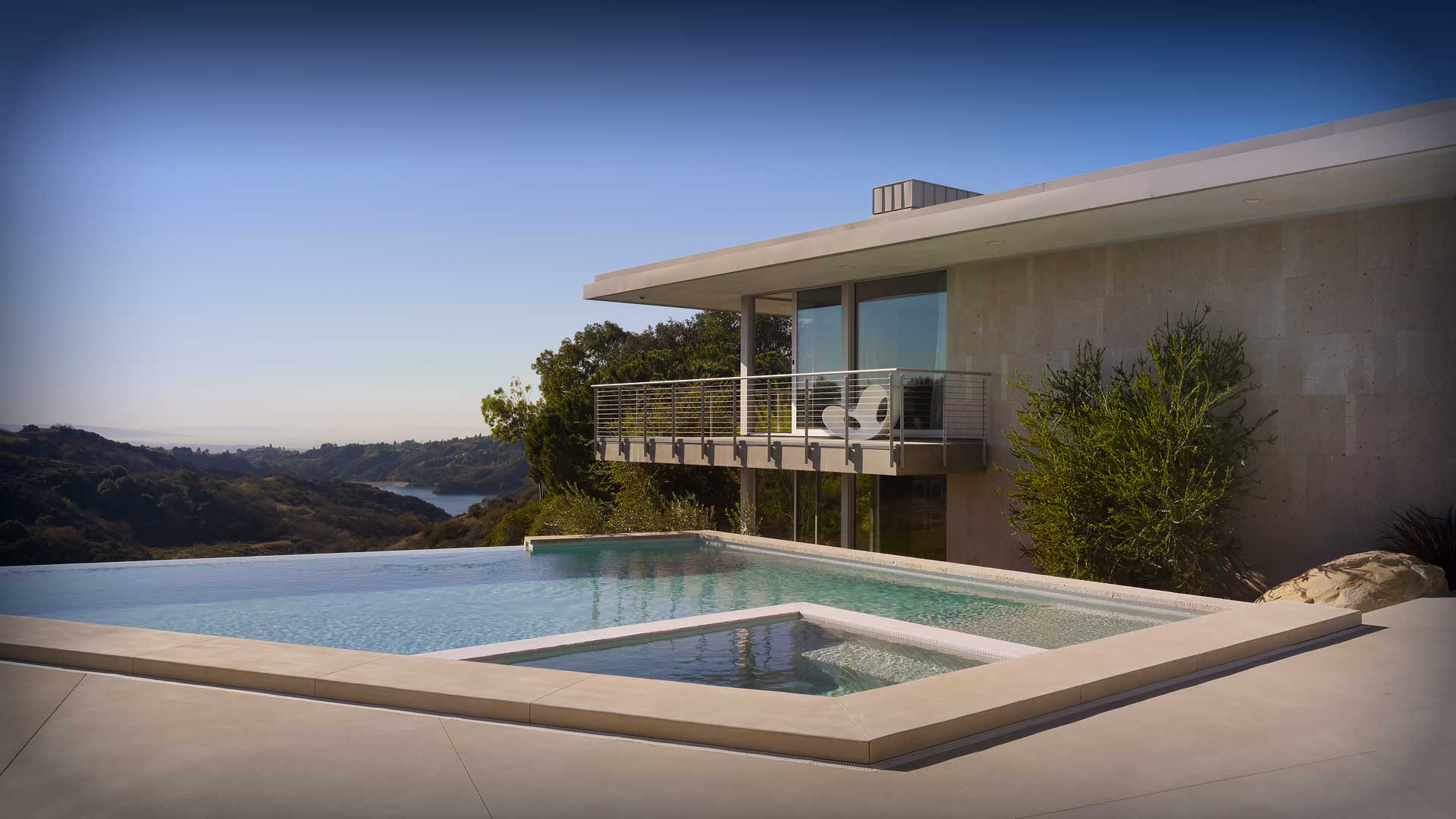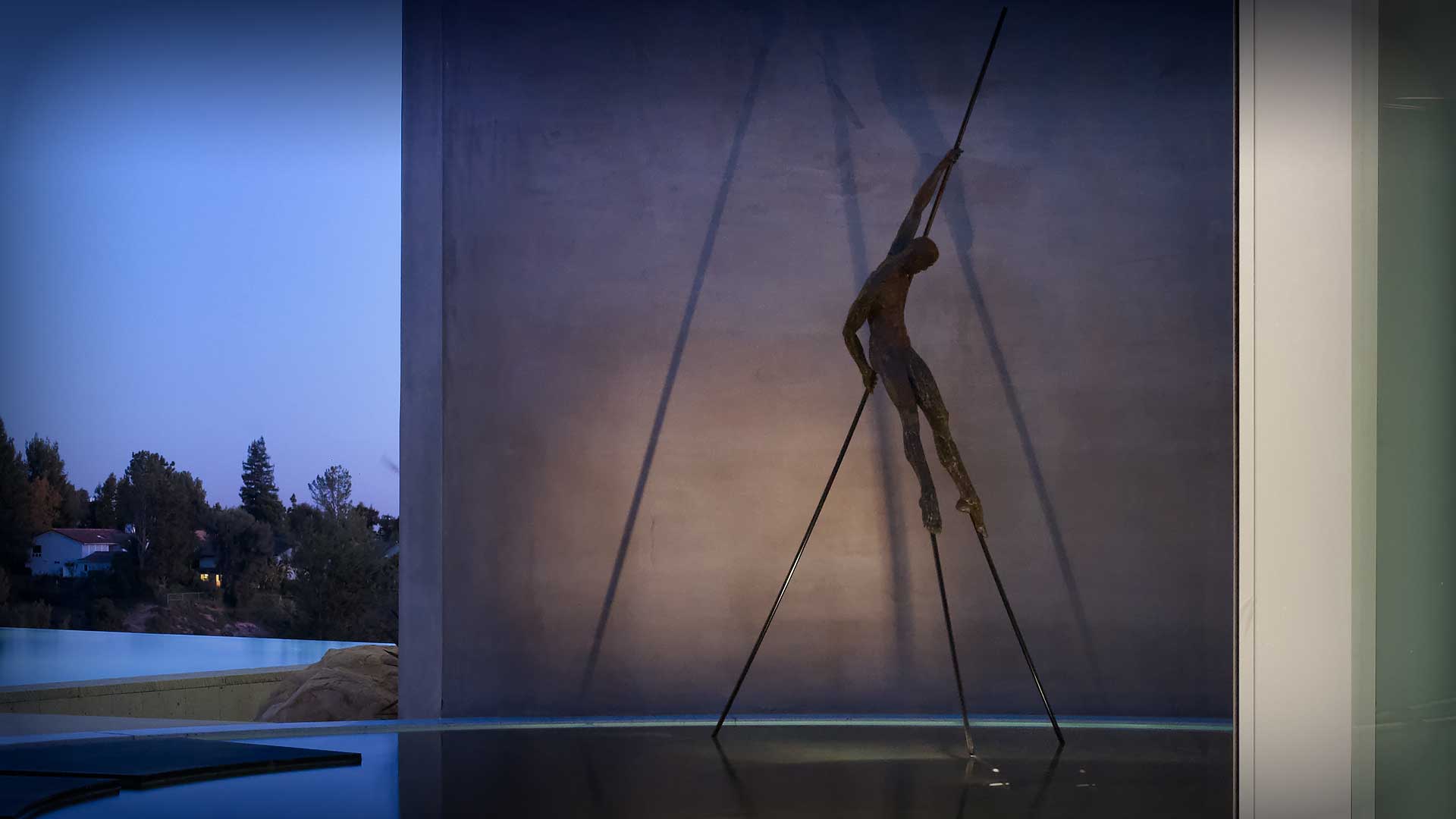 Project details
Type:

Single Family Residential

Location:

Los Angeles, California

Project Team:

Dion McCarthy
Mark Kirkhart
Andy Alper

Interiors:

Hyon Chough

Landscape:

Michael Schneider
Orange Street Studio

Builder:

Jon Cordic
RJC Builders, Inc.

Extras:

Bel-Air House featured at :33 of the
Martin Scorcese-directed Bleu de Chanel ad

The Bel-Air House sits above Hollywood, along scenic Mulholland Drive, the storied thoroughfare that acts as a winding referee between the compact density of the San Fernando Valley, and the more ex-urban conditions of Los Angeles. In contrast to the client's weekend beach house, here the client envisioned a home that could share equally in the energy of the city, and the rustic qualities of canyon living. The resulting home is both minimal and refined—its abstract forms read against the wilder aspects of its nominally natural setting.
As a patron of music, and the arts, the client's creative interests suggested the overall design approach: A simple yet sophisticated backdrop for the presentation of recitals, and the display and appreciation of beautiful artifacts. The house avows a museum-like attitude—the rich but restrained material palette draws from the colors and textures of the Santa Monica Mountains, and opposes natural with refined, polished with honed, quietly confirming a reverential aspect to this "temple on the hill".
The focus of the house is a dark and silent pool. Intended as a space of emptiness, the pool is an enigmatic statement—at once a source of origin for the house, as well as its apparent conclusion. The spatial aspects unfold from this moment, with the various rooms revolving around this essential void. The pool and its open rotunda echo the reservoir in the canyon below the house, while the ocean beyond ultimately underscores the house's strong commitment to water.
Simple stone walls, taut rooflines, and disciplined and minimal detailing allow the home to act as an armature for the client's personal expression of taste and creativity. In complement to the client's Mussel Shoals house, which suggests a relationship with the vast, and ever-widening horizon, the architectural resolution of the Bel-Air House emerges from the sheltered and enveloping emotion of the canyon.
Share: