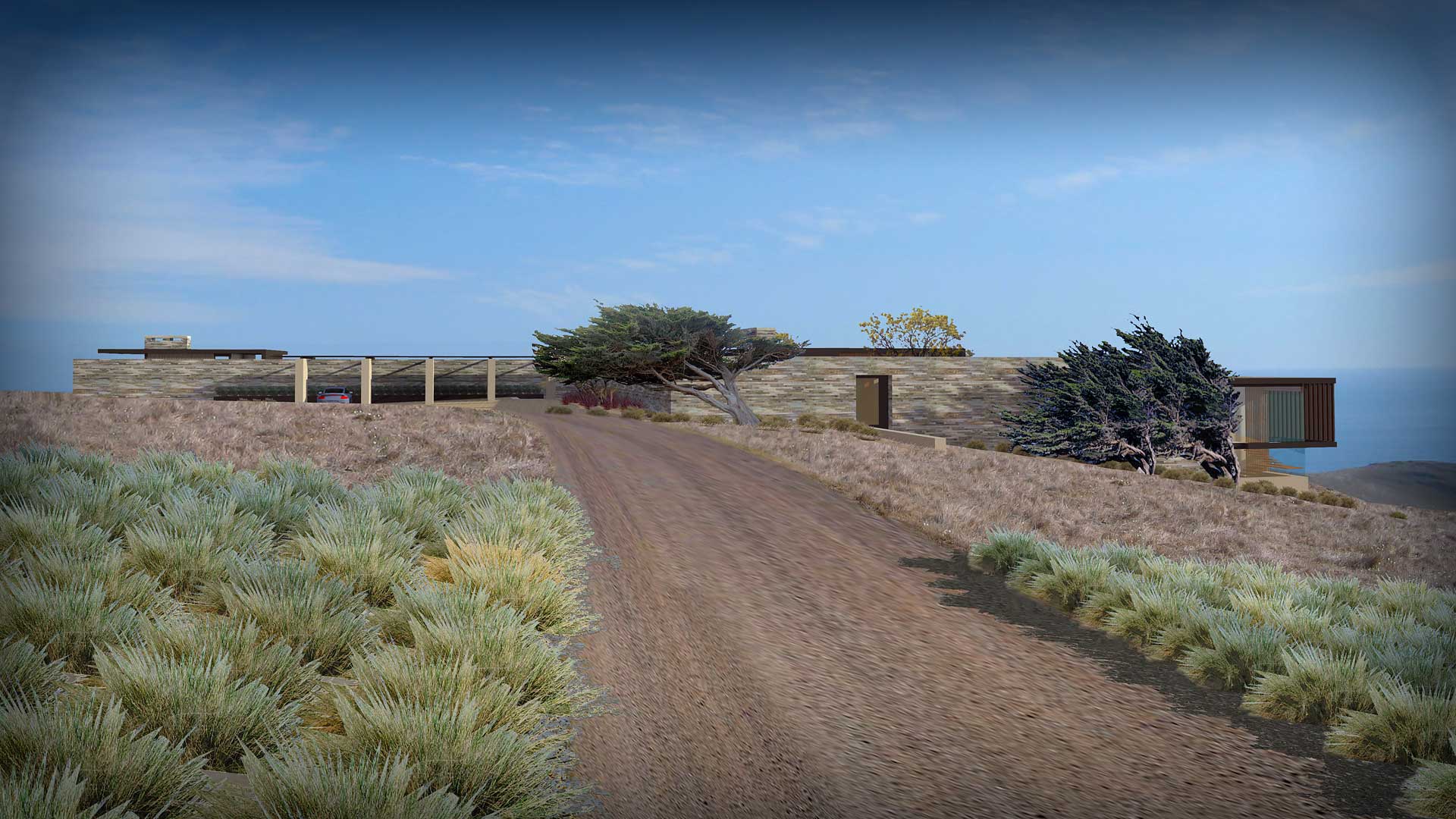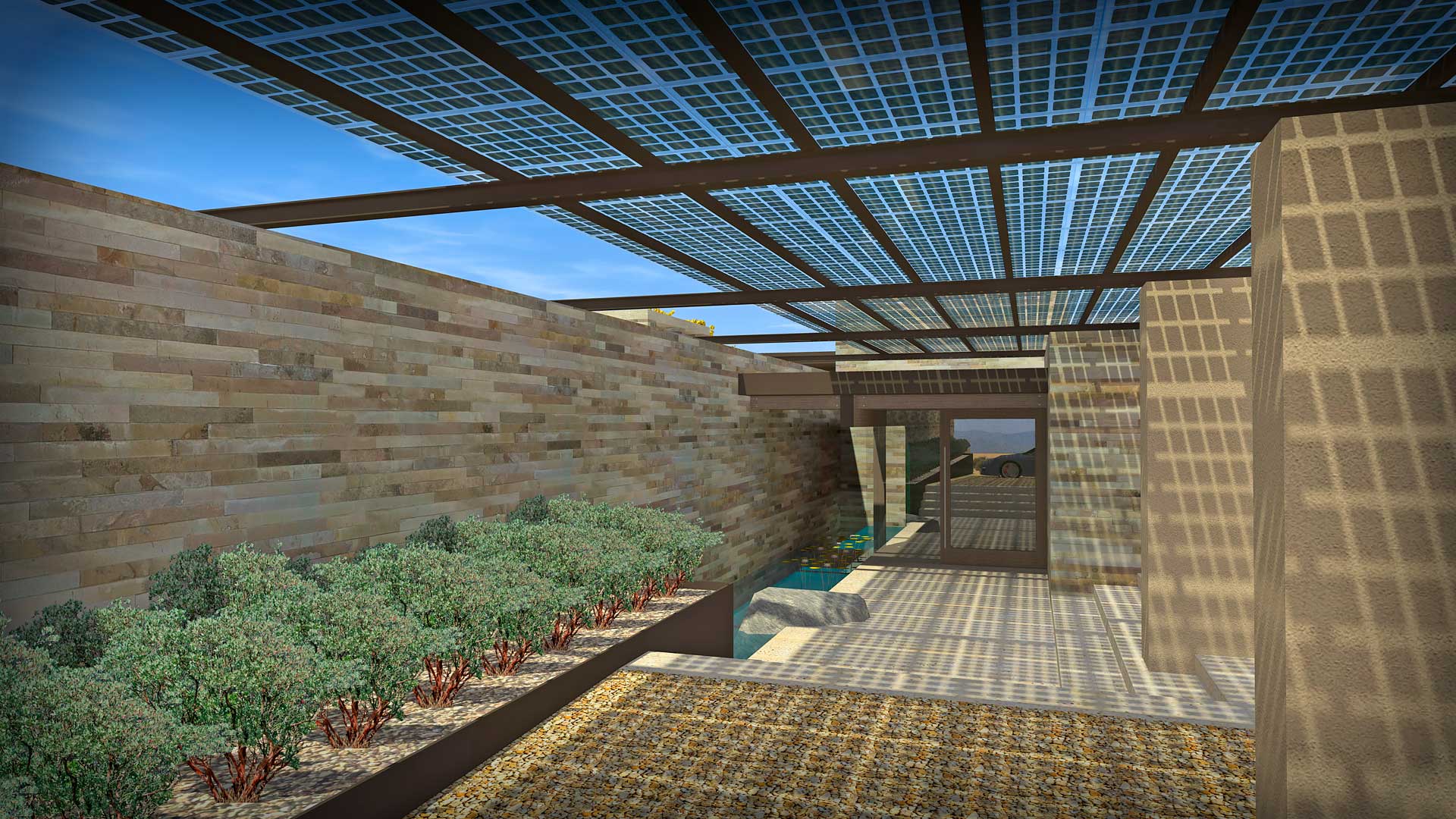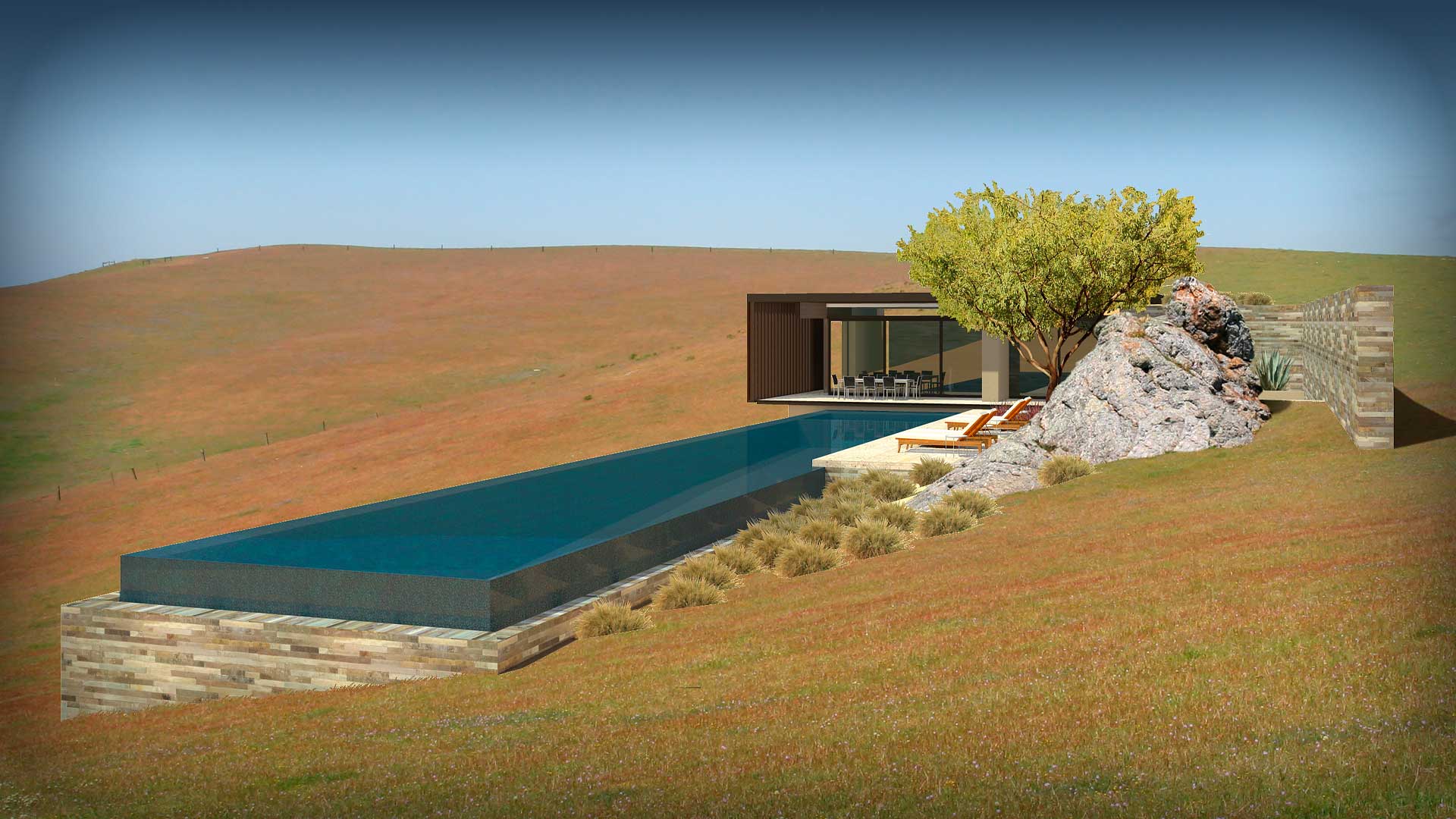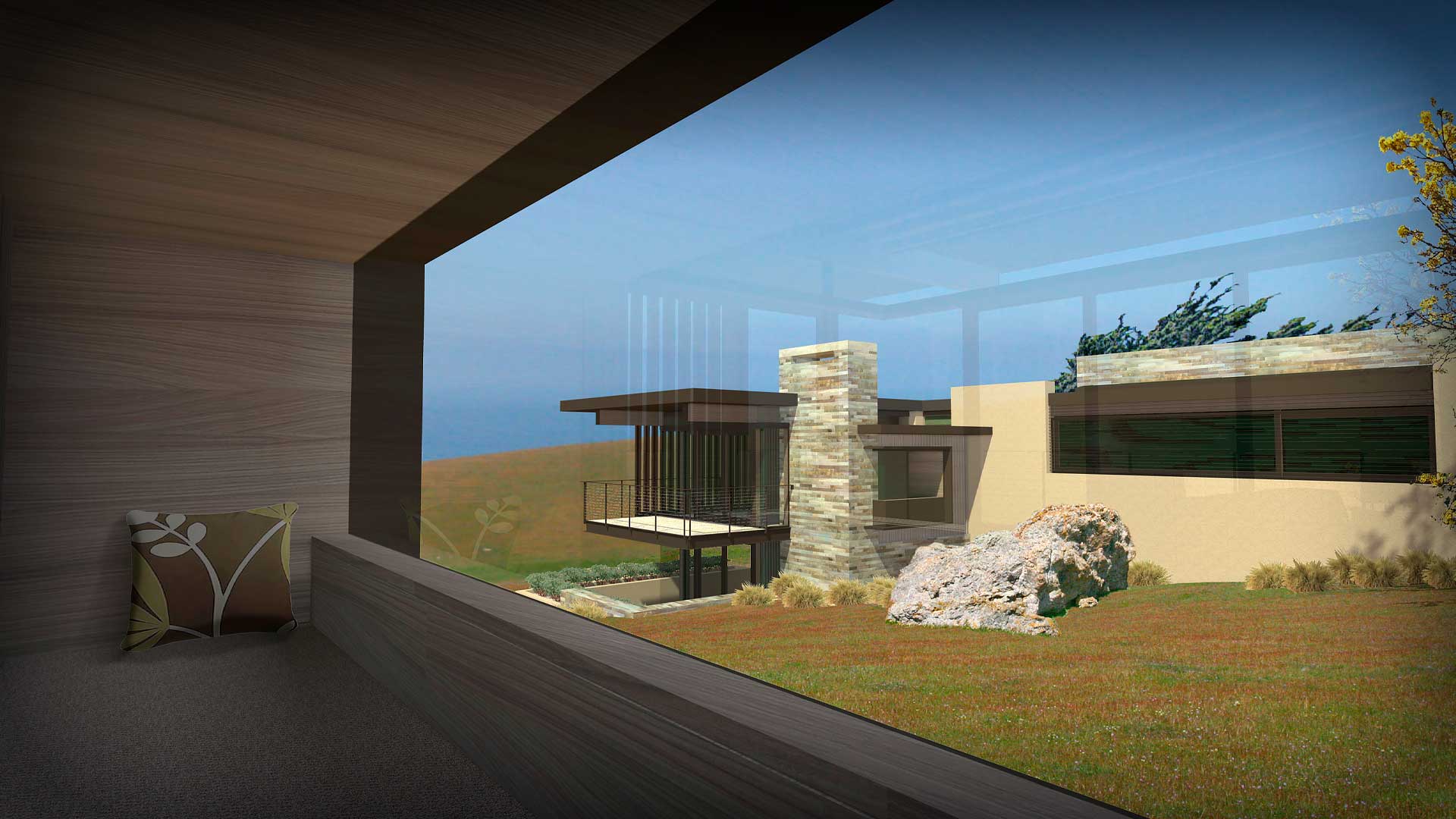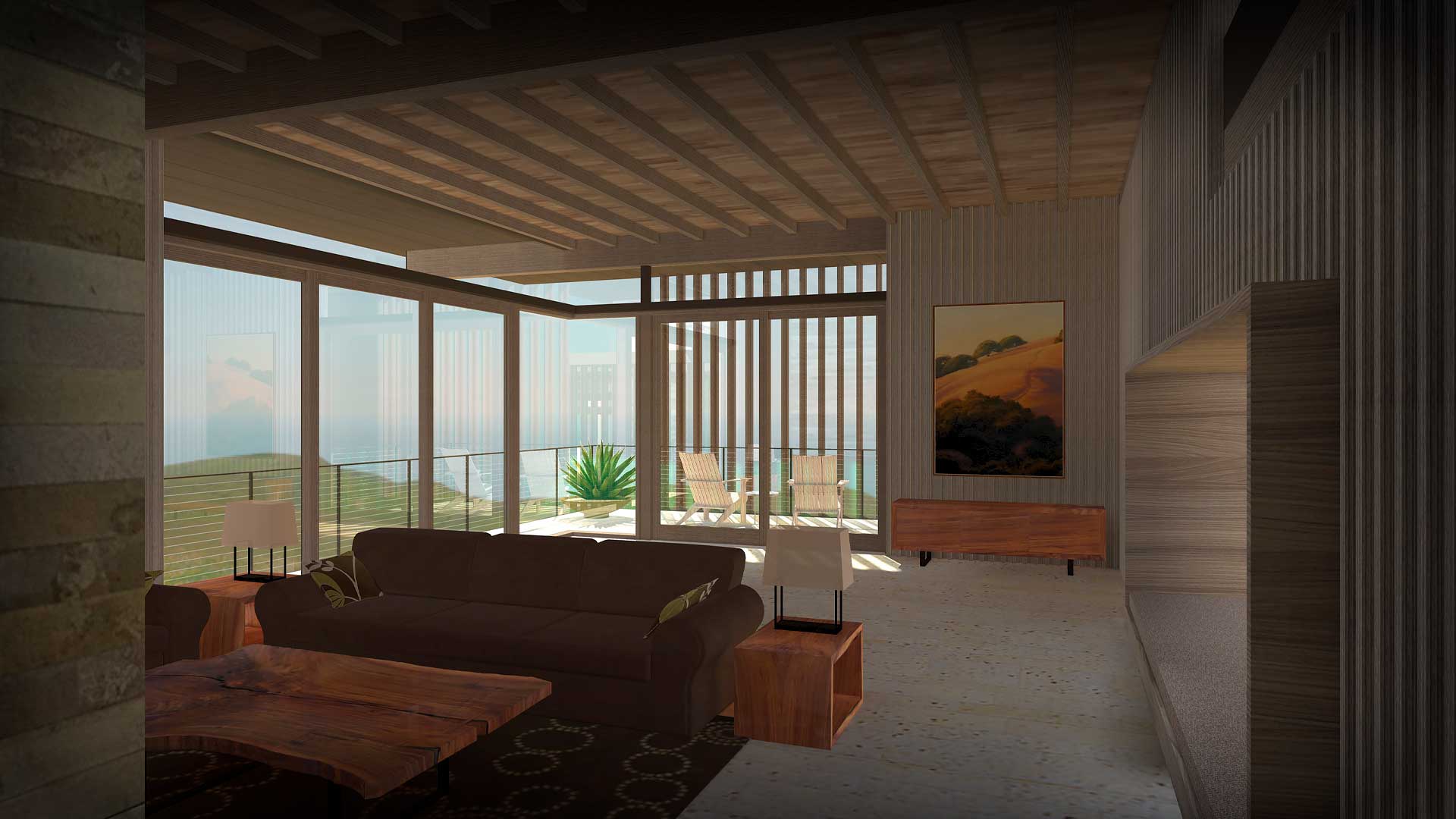 Project details
Type:

Single Family Residential

Location:

Central Coast, California

Project Team:

Mark Kirkhart
Jaeson Greer
Dion McCarthy
Andy Alper

Awards:


2012 AIA Santa Barbara Chapter "Unbuilt Project" Citation Award
The Harmony Ranch is the centerpiece of a nearly 400-acre working cattle farm on the Central California coast.
Occupying a vast stretch of land between Pacific Coast Highway 1 and over one-half mile of rugged yet pristine coast-line, the house is cited to command views of the Pacific Ocean to the south and west as well as the revered "Seven Sisters" mountain peaks, which cascade up the Edna Valley terminating at Morro Rock.
The Ranch is parceled into a courtyard-type main house and a detached recreation building containing a pool, a spa and guest quarters. Both structures engage natural rock formations, creating an integral and "natural" relationship between landscape and house. Oriented for southern exposure, the living spaces of the main house harness passive solar gain in the winter while operable and perforated metal, vertical screens control the often harsh western sun and winds. The protected courtyard provides an outdoor respite from the prevailing northwest gale and provides a link from the main house to the fully detached guest quarters.
Given the project's remote location, the house is designed to function completely "off the grid"—photo-voltaic panels, hot-water solar collectors, and wind-generated power (all buttressed by generator back-up), keep the house supported. Harmony Ranch is targeted to achieve LEED Silver certification.
Share: