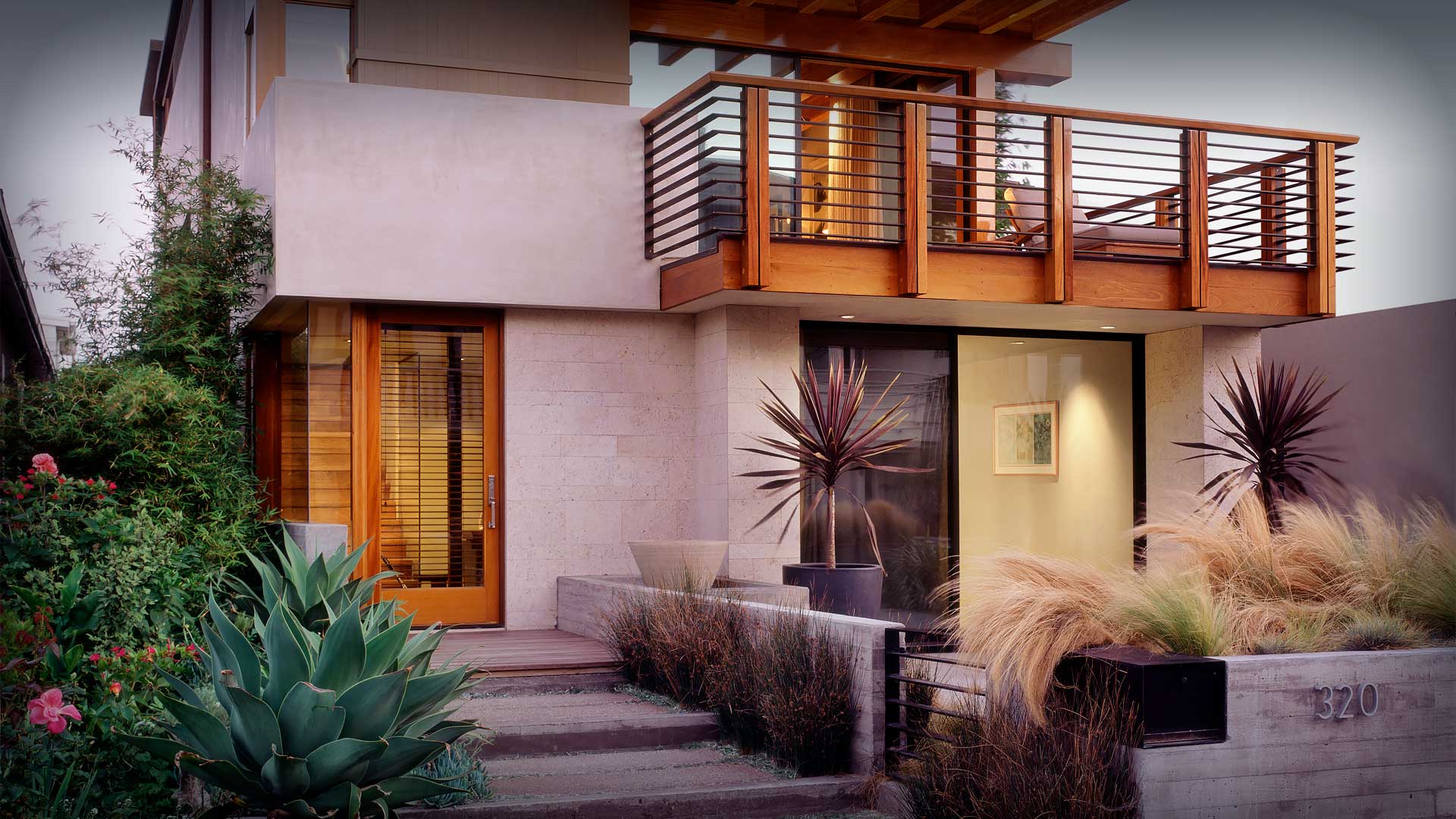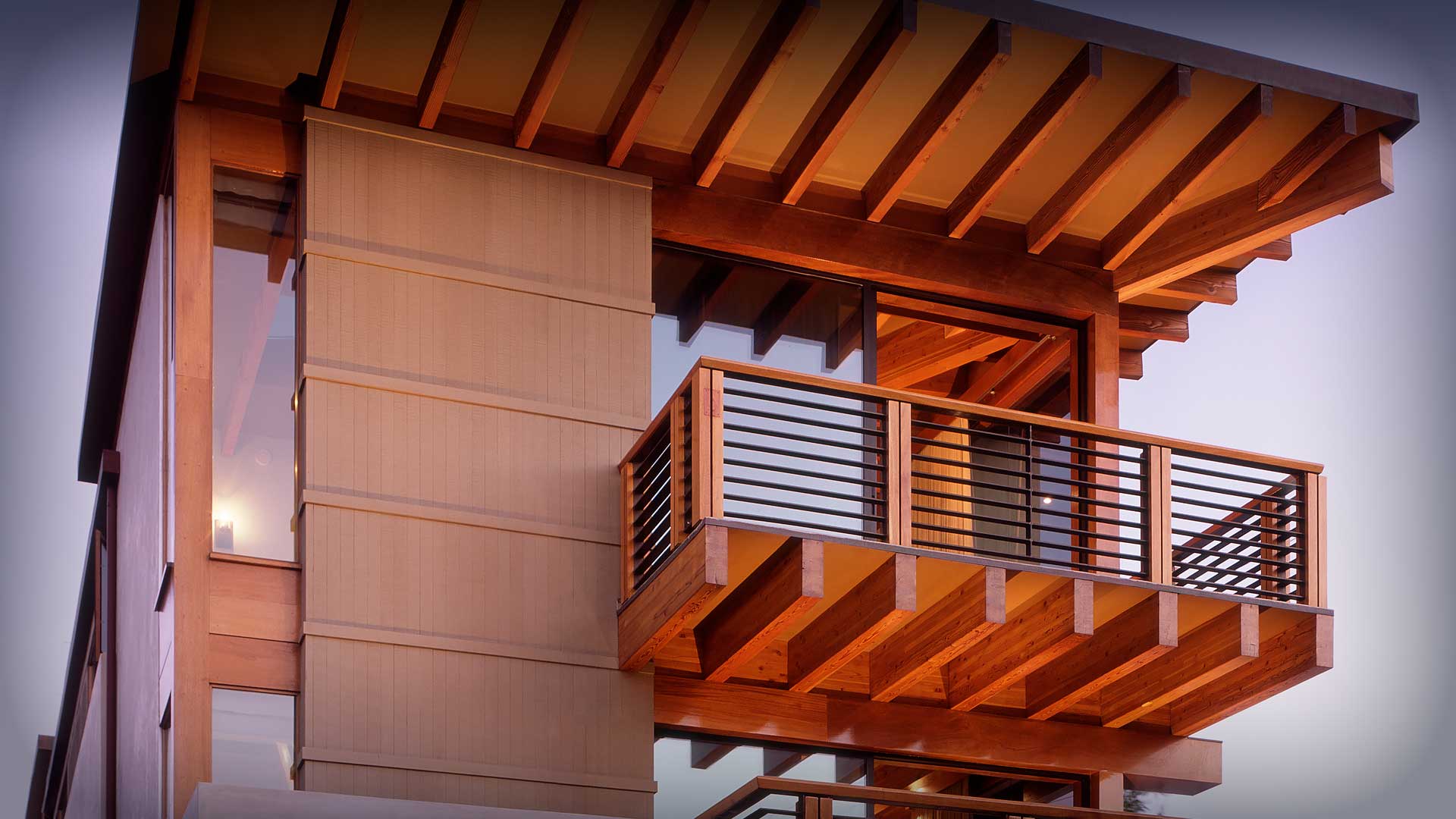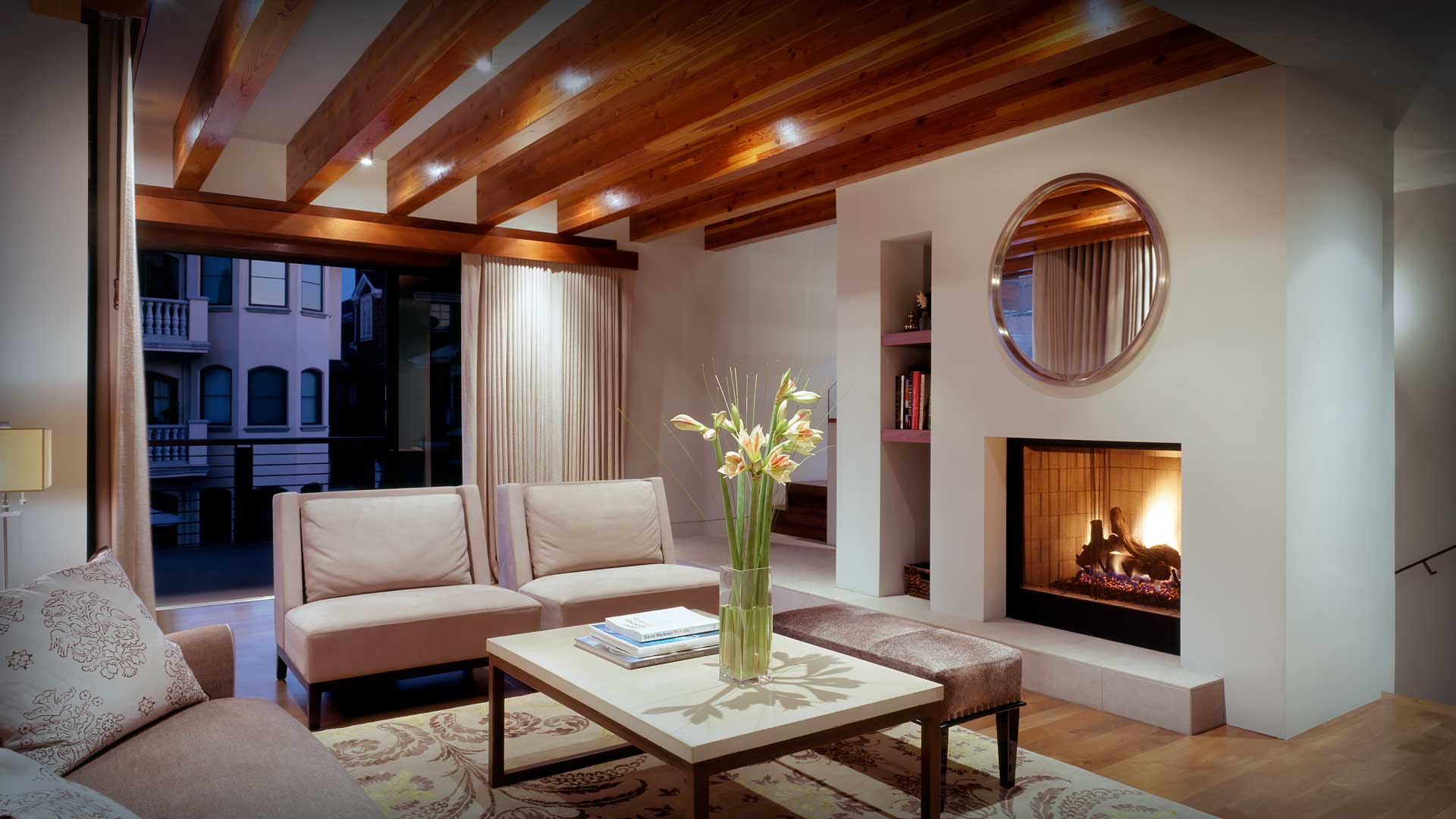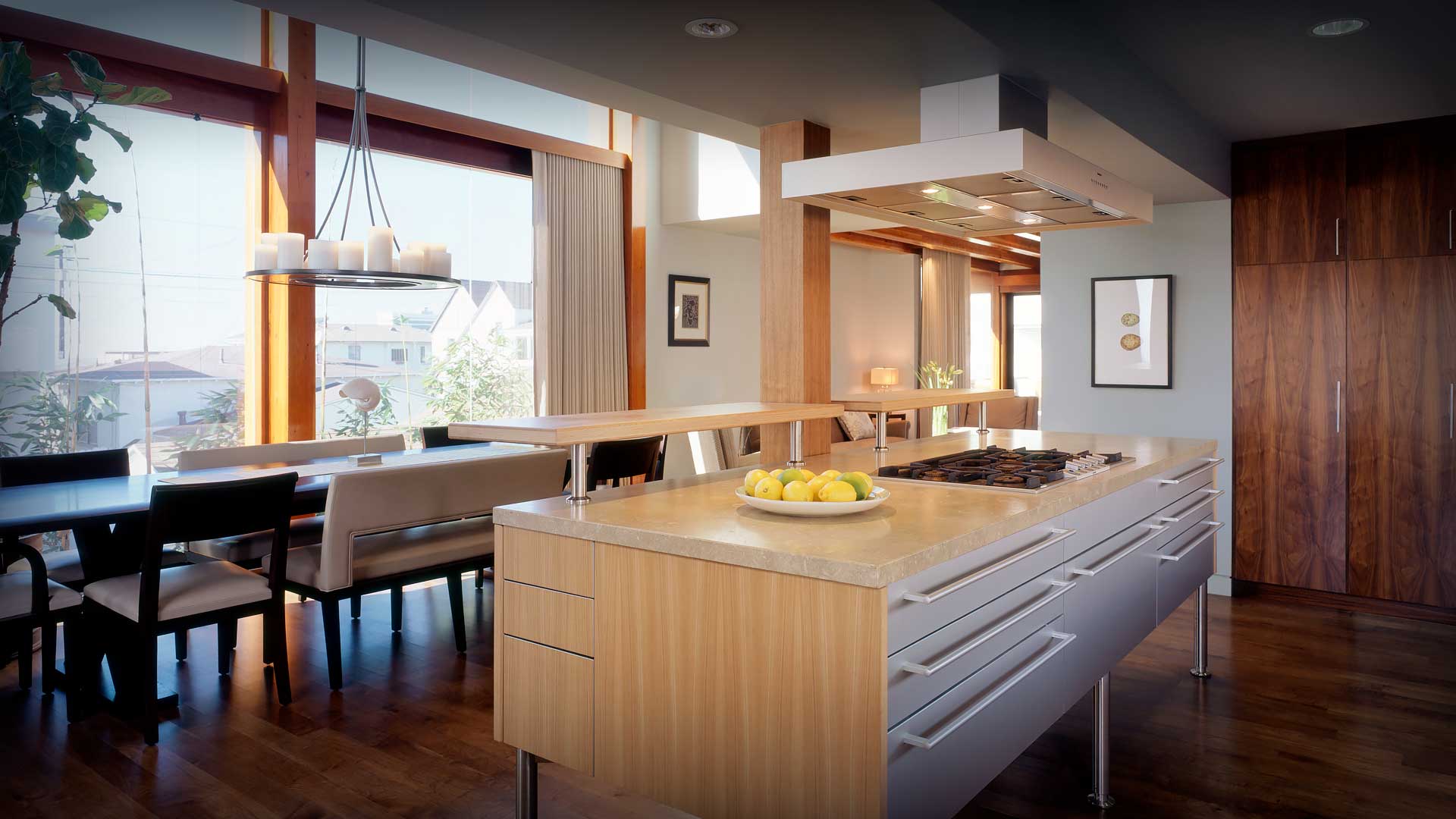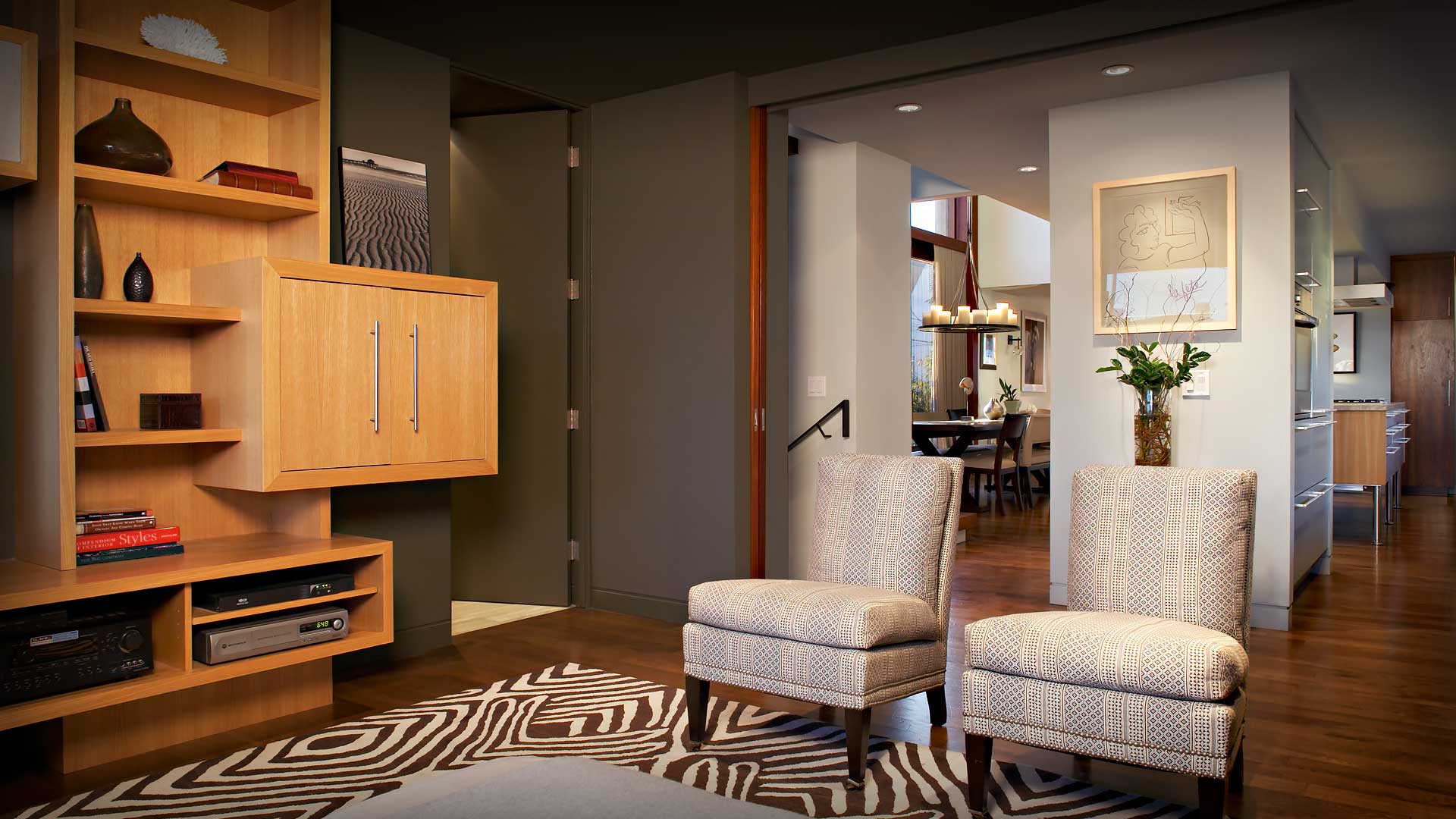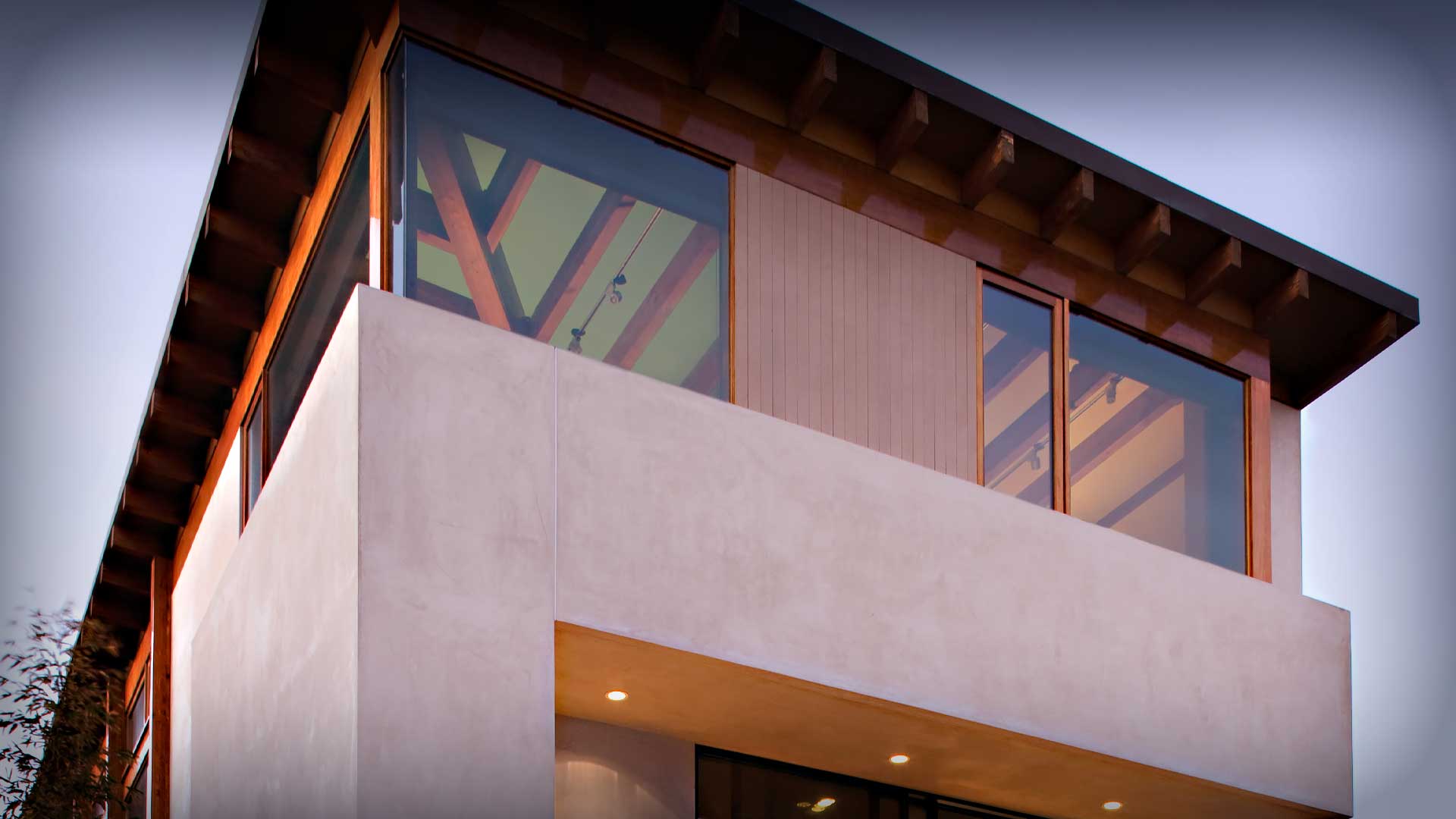 Perched above a walk-street in an historic beach community, the Fuller Residence occupies a narrow seaside lot in an active neighborhood. Recalling nearby lifeguard towers and early beach bungalows, the house takes its place among a lively and varied landscape of building scales and housing styles, which has evolved over the last century.
Fully participating in the communal aspects of the walk-street, the lower floor of the house consists of social spaces – a ground floor family room and guest space open directly onto the street across a small courtyard. The activity of the local surfers and beachcombers moving along the thoroughfare is an integral and enriching aspect of the shared experience of the house.
The main living spaces occupy the second level of the house. Rising above the action of the street below, these spaces are linked to their surroundings by large sliding pocket doors, allowing the house to be cooled by strong ocean breezes, or warmed by summer beach sunlight. A strong visual connection between indoors and out is a vital aspect of the house – capturing views to the beach or borrowing neighboring landscapes – visually stretching the perception of the house beyond its literal dimensions.
The home is conceived as a continuous volume of space: floors are linked by a process of "vertical carving," which creates varied volumes and delineates programmatic domains. The texture of material and structure is also essential to the definition of space. Exposed wooden beams and rafters, as well as the over-scaled roof, are contextual responses to iconic California beach structures, emphasizing the house's connection to its particular place.
A dynamic tension exists between the individuality of a contemporary architectural approach and the home's place in its historically rich context – resolving itself in the unique image of this house in its landscape.
Share: