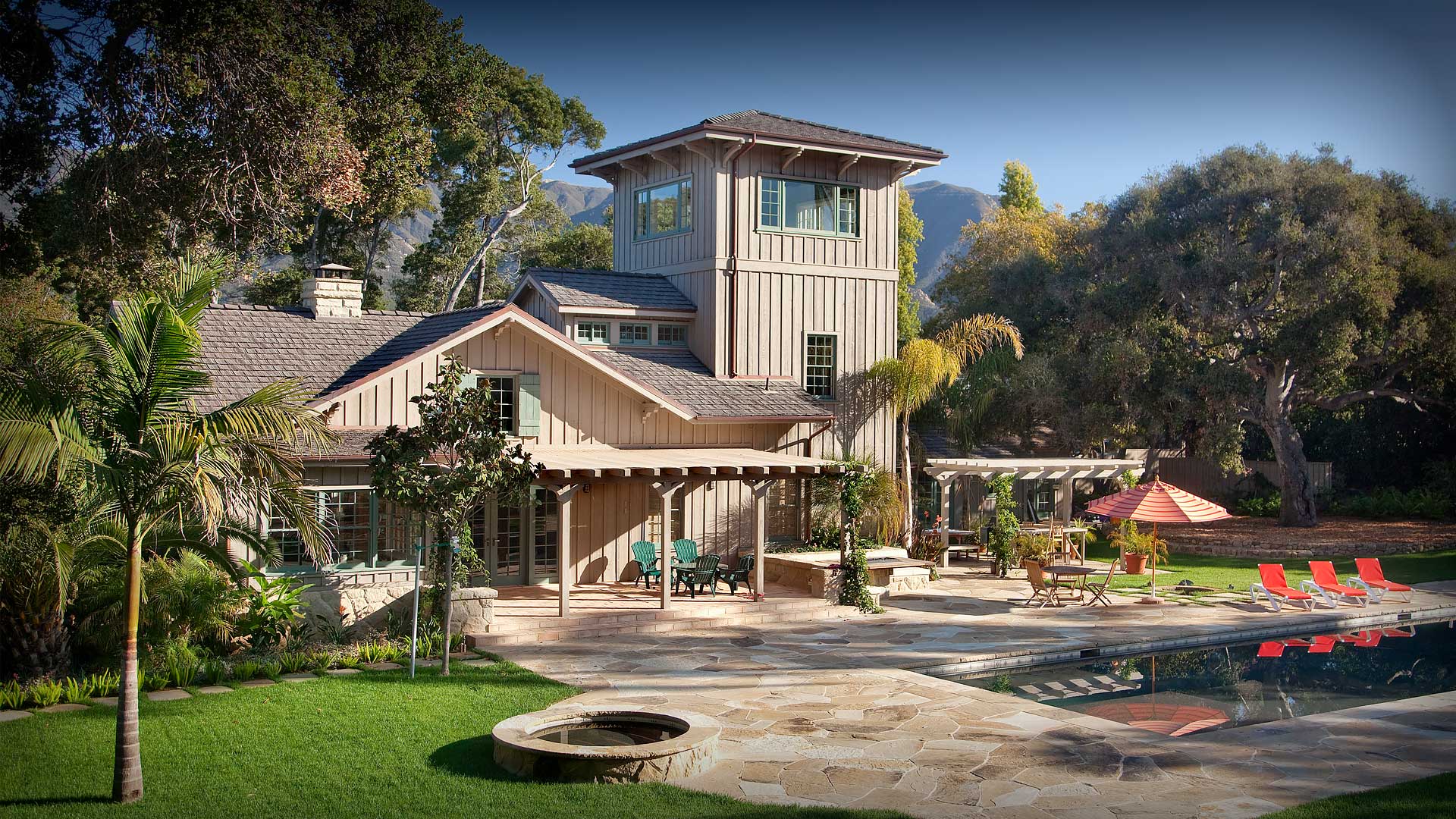 Project details
Type:

Single Family Residential

Location:

Montecito, California

Project Team:

Mark Shields
Lloyd Malear
Located near Butterfly Beach, in Montecito, California, this carriage barn and water tower was originally built in 1906. Part of a large estate, the structures were designed in an early California Craftsman style, and are of historical merit. Initially, the building was planned to be restored as a residential remodel; however, after review of the existing structure and code, it was determined that the best course of action would be to rebuild anew–in the same style and form as the original structure.
Specific attention to the board-and-batt detailing was taken in this restoration, and much of the original wood was carefully removed and re-used; and, sandstone base material was added to enhance the rural Santa Barbara character. The water tower was converted into three floors, with the first two stories being bedrooms and bathrooms. The upper story has become a sitting room with stunning, 360-degree views of the Santa Barbara mountains, and the entire Montecito area.
Given that the property is located along a beach access, the owners desired a "beachy" feel to the architecture–which is reflected in the outdoor entertainment areas, as well as the unique and colorful choices in the interior design. There are two additional, older buildings on site that were also restored as guest cottages; and a cabana and outdoor kitchen, as well as a pool and spa, were also added. The property is now offered as a weekly vacation rental, and is popularly known as "Sea Ranch".
Share: