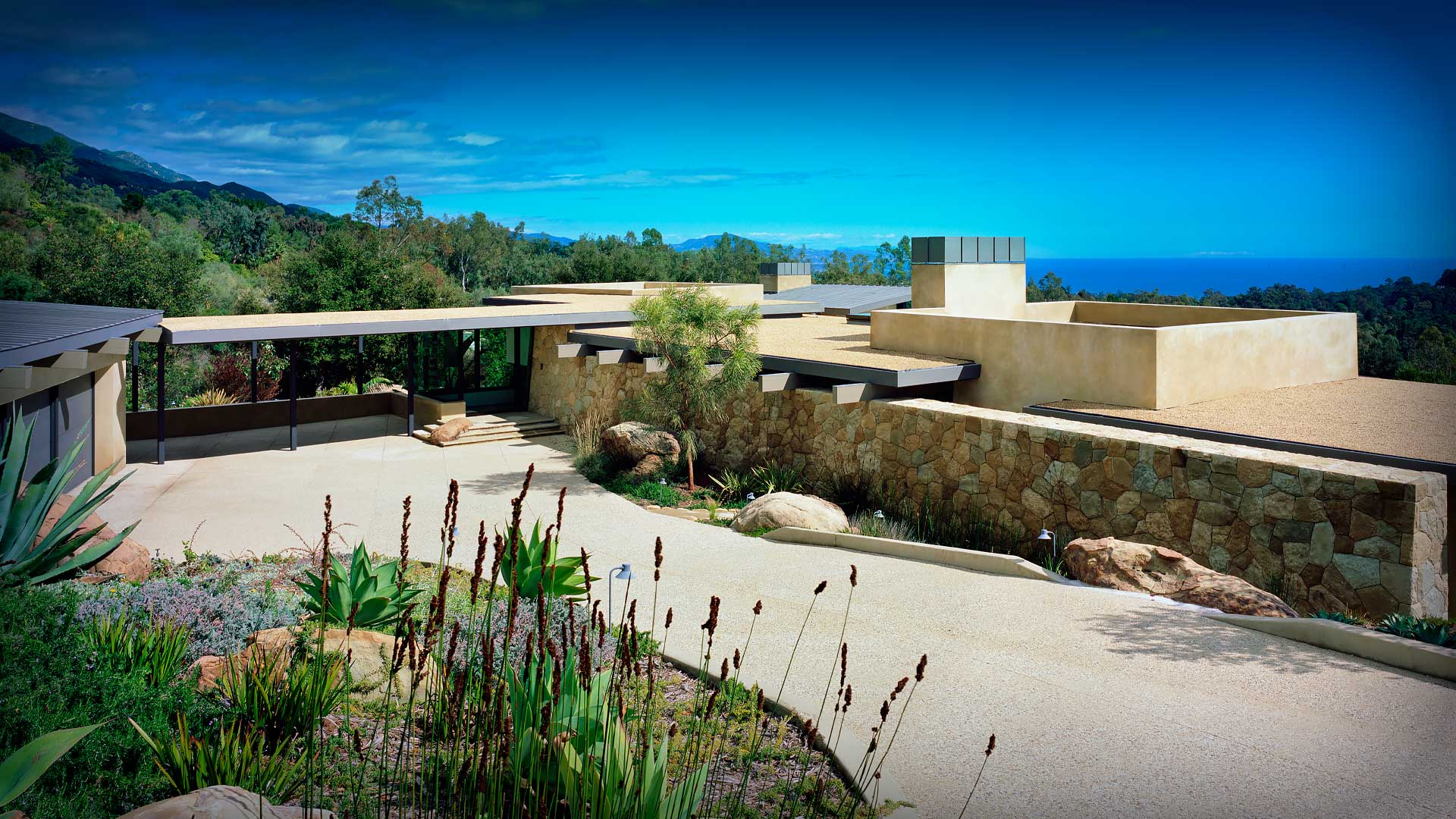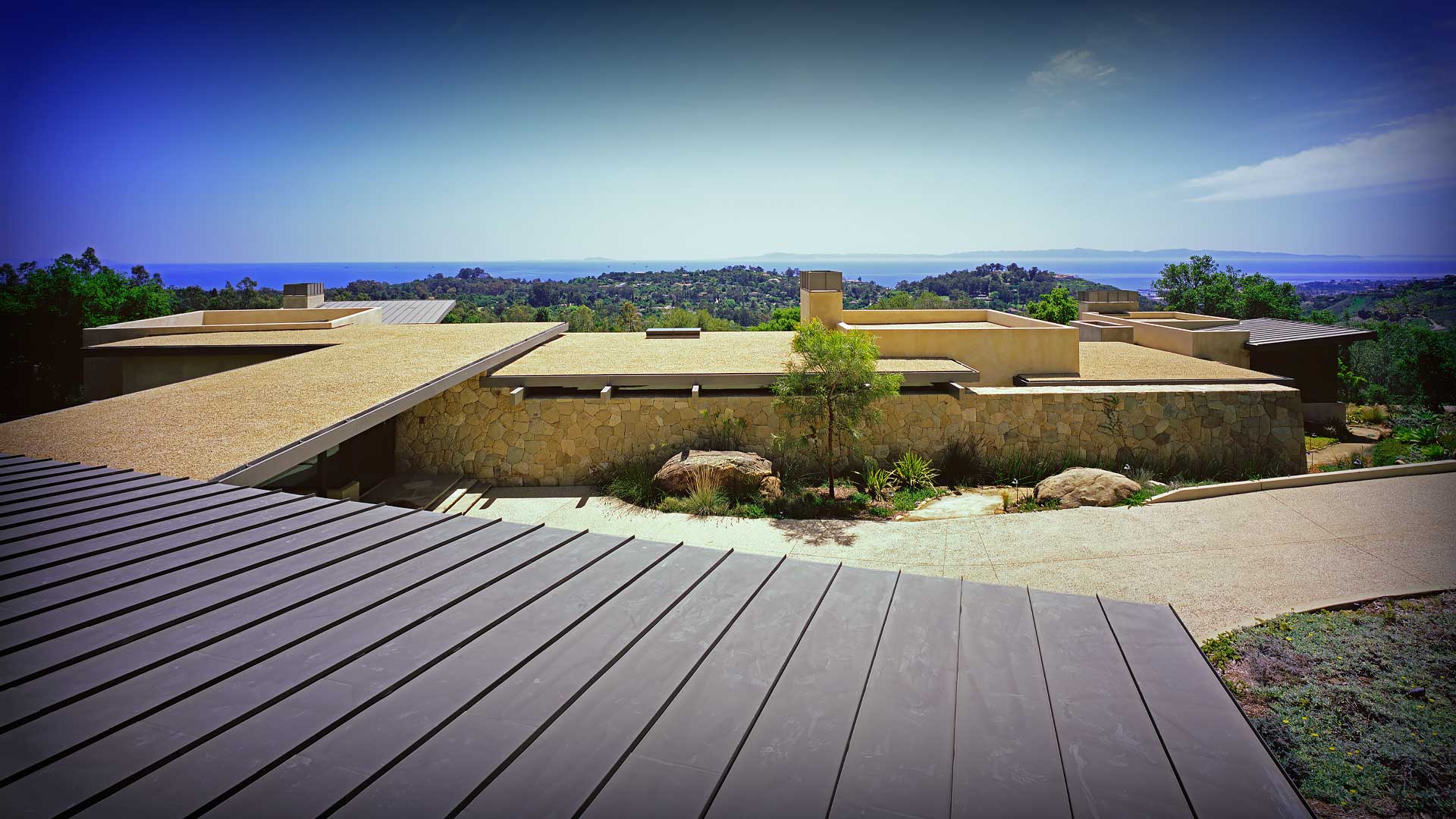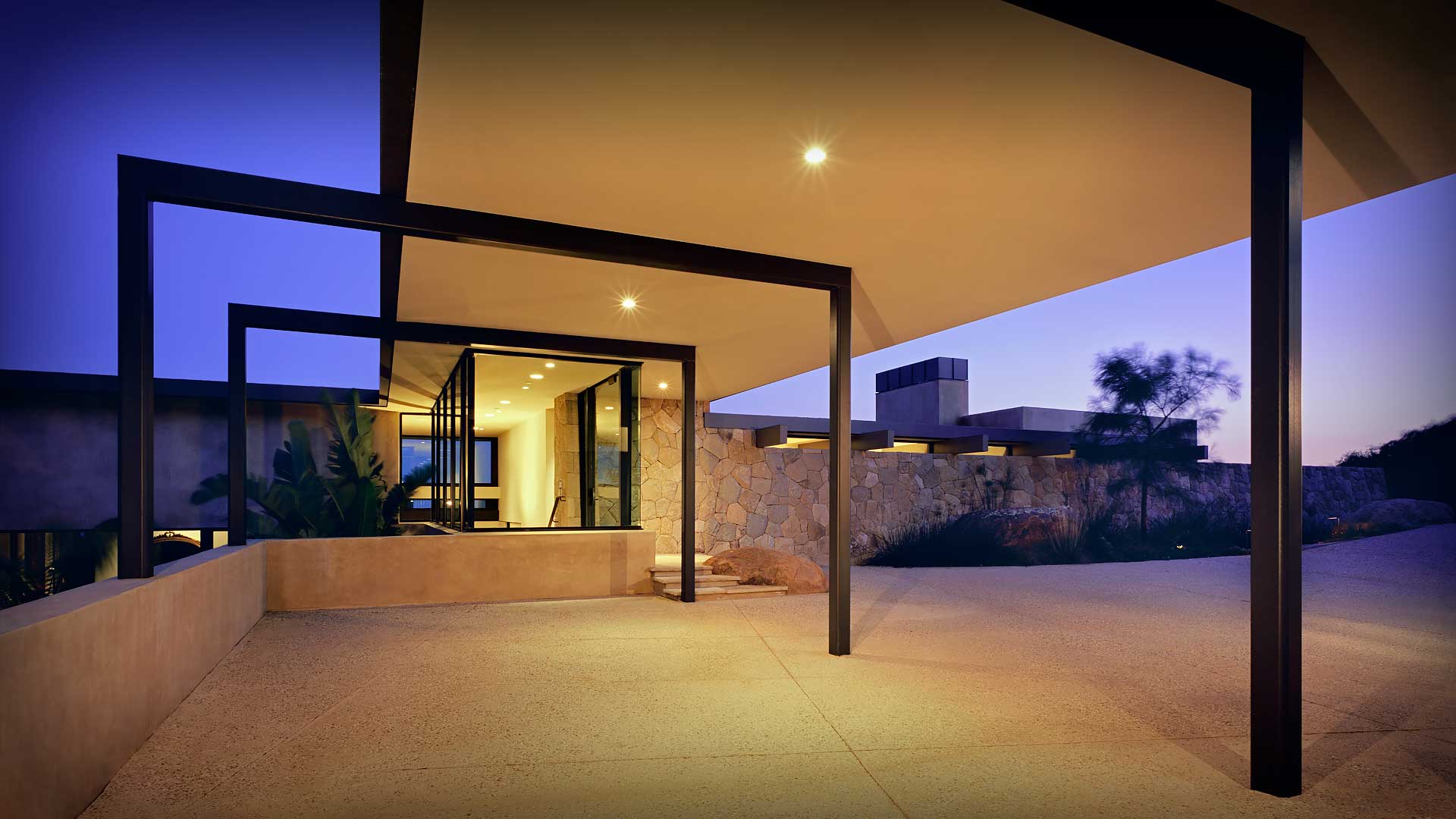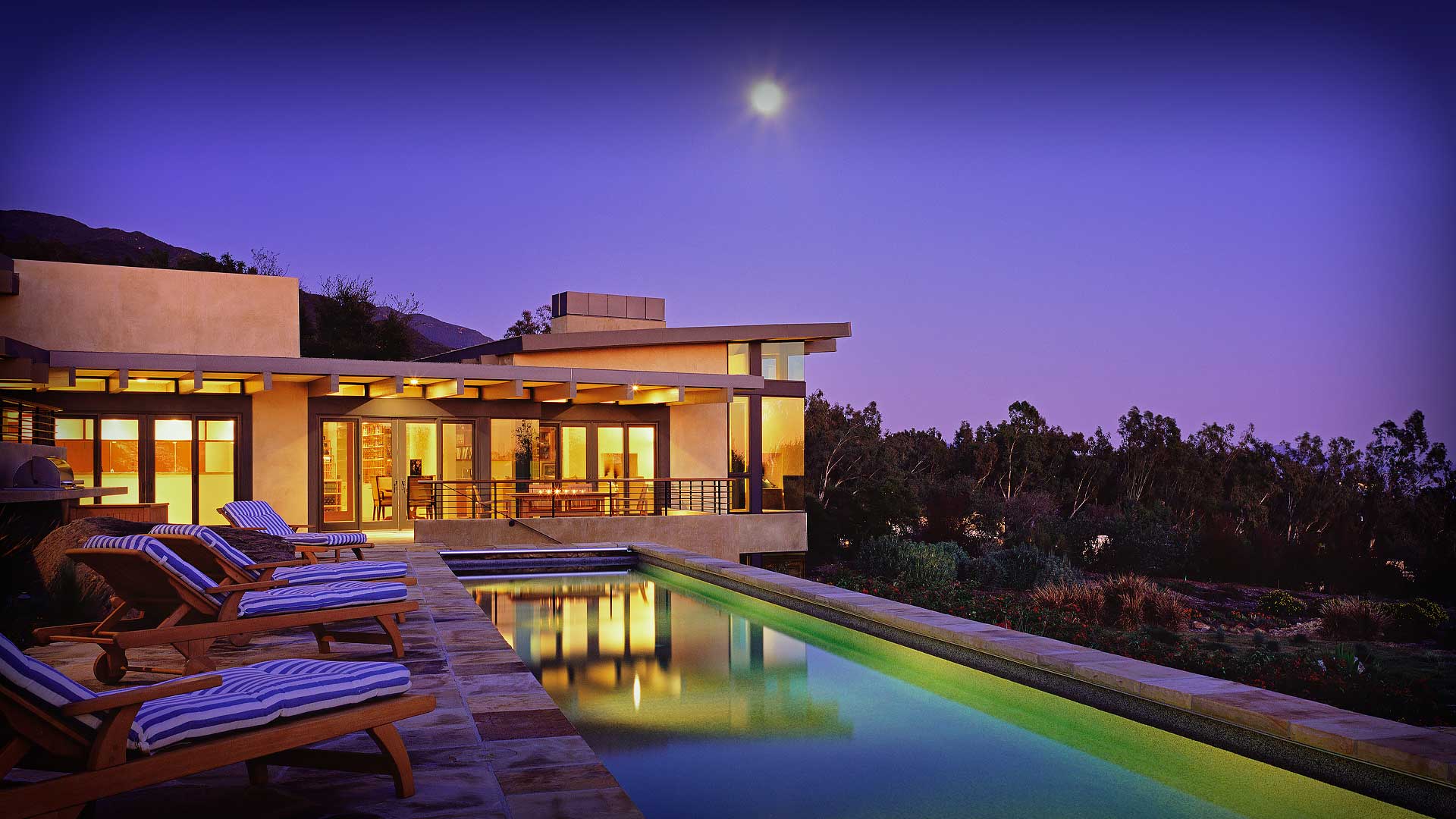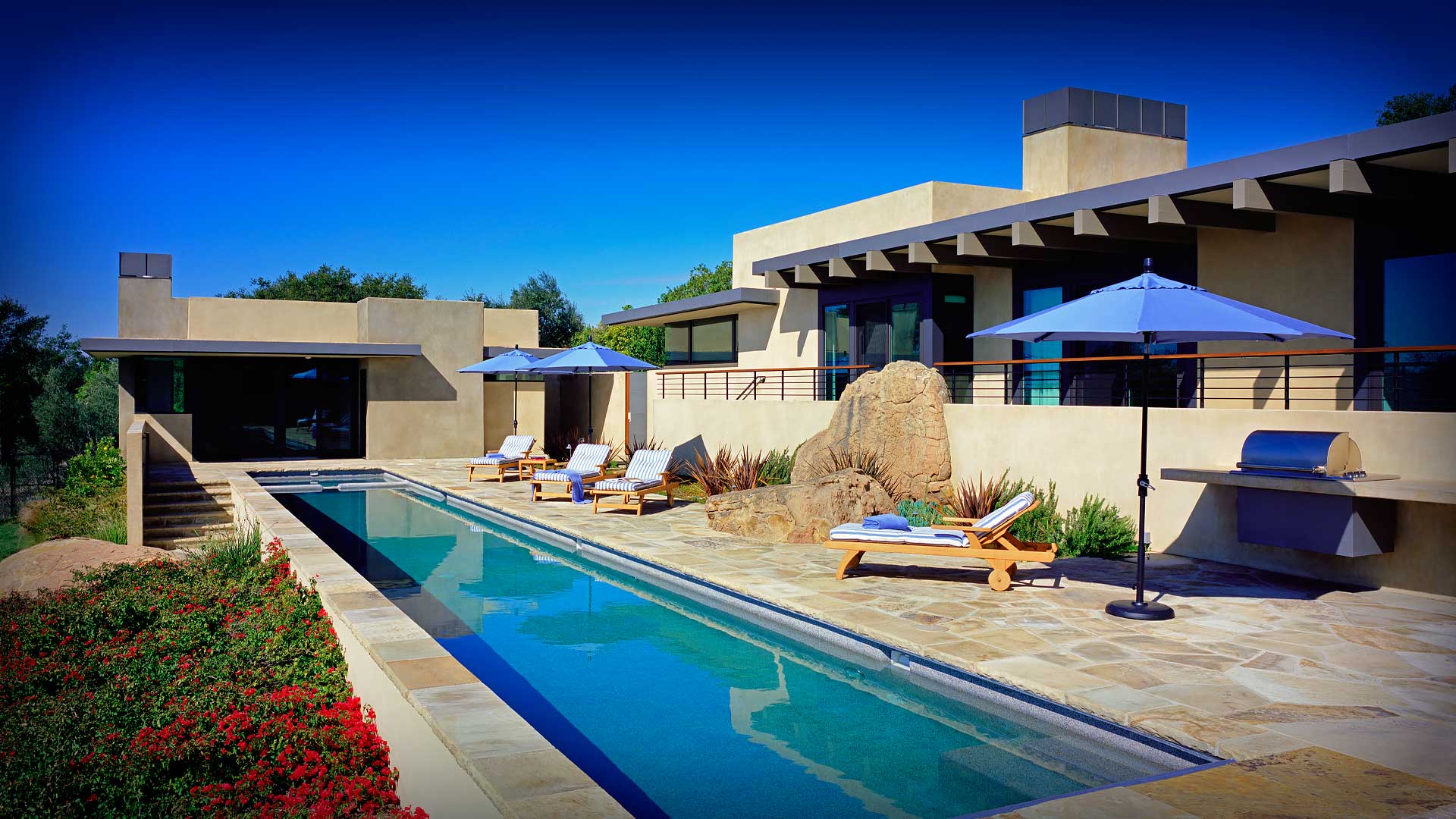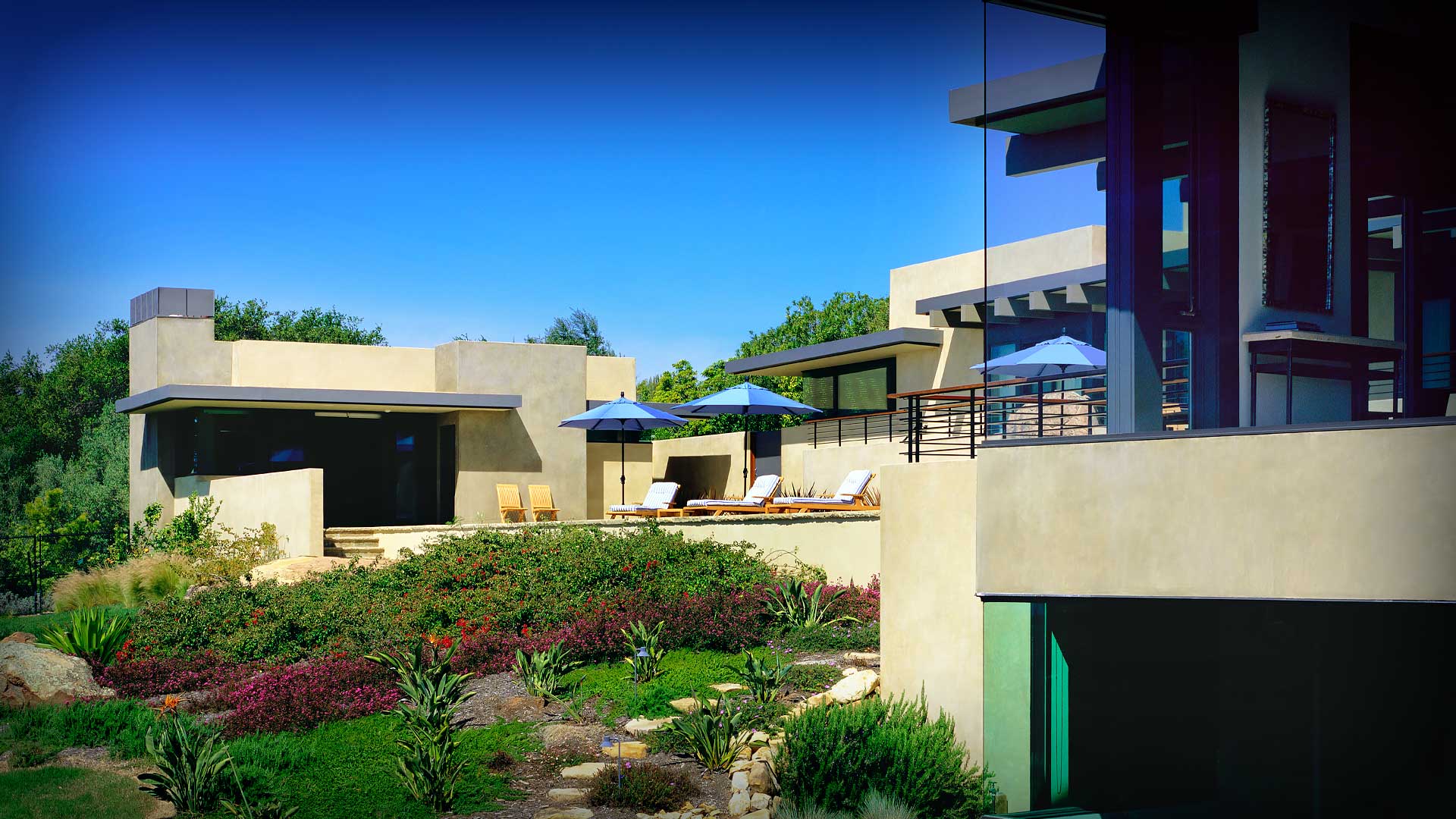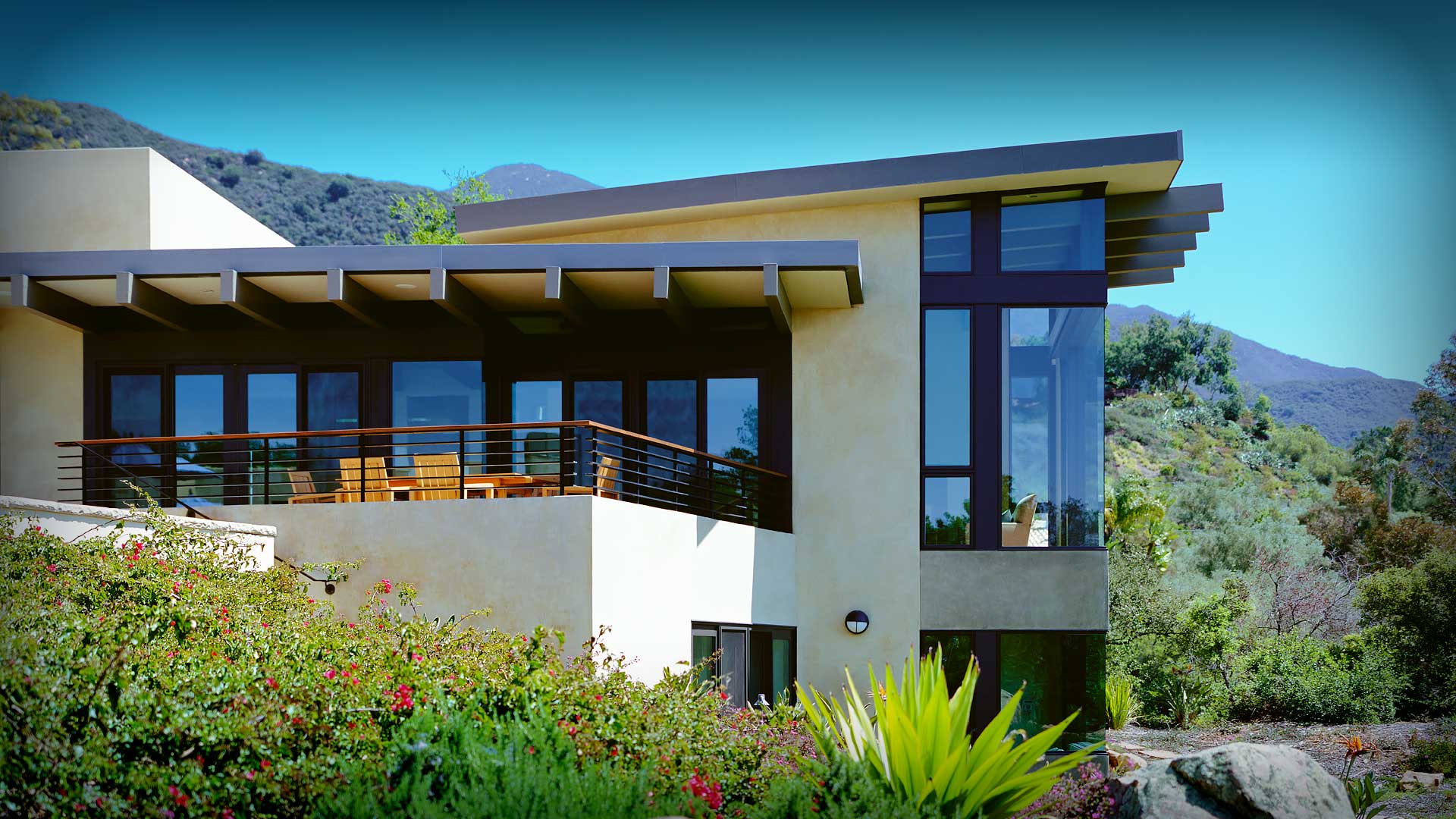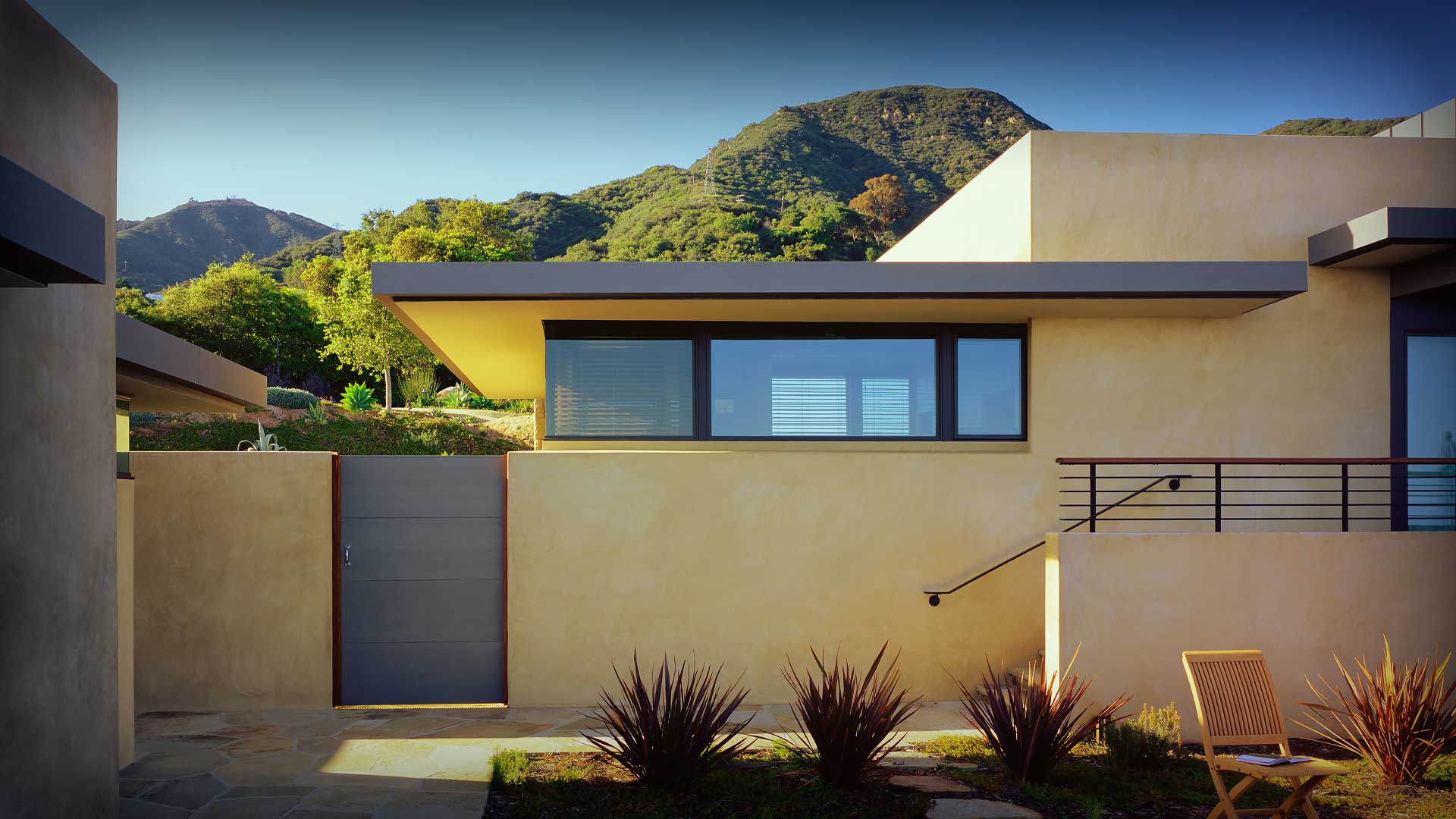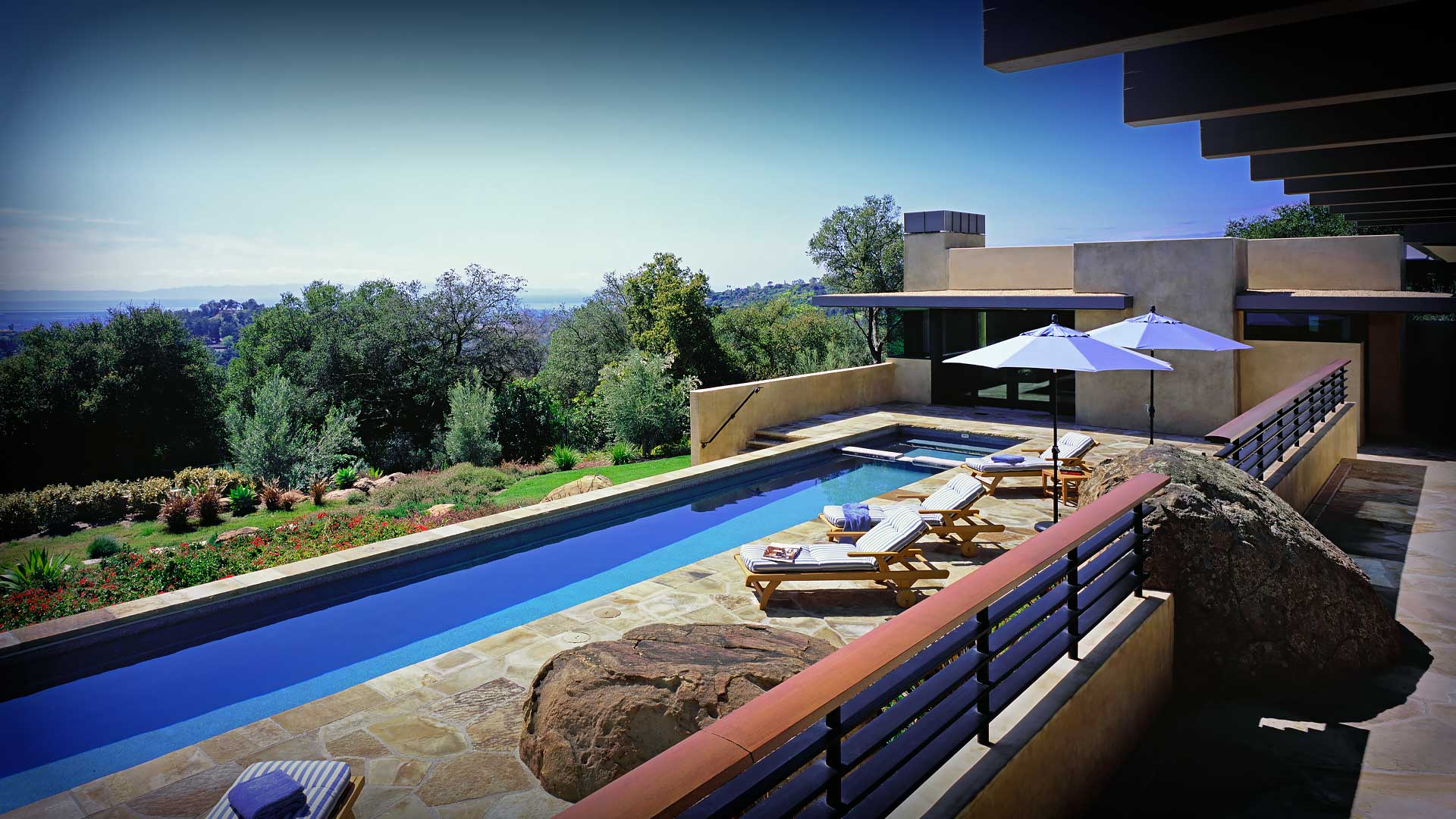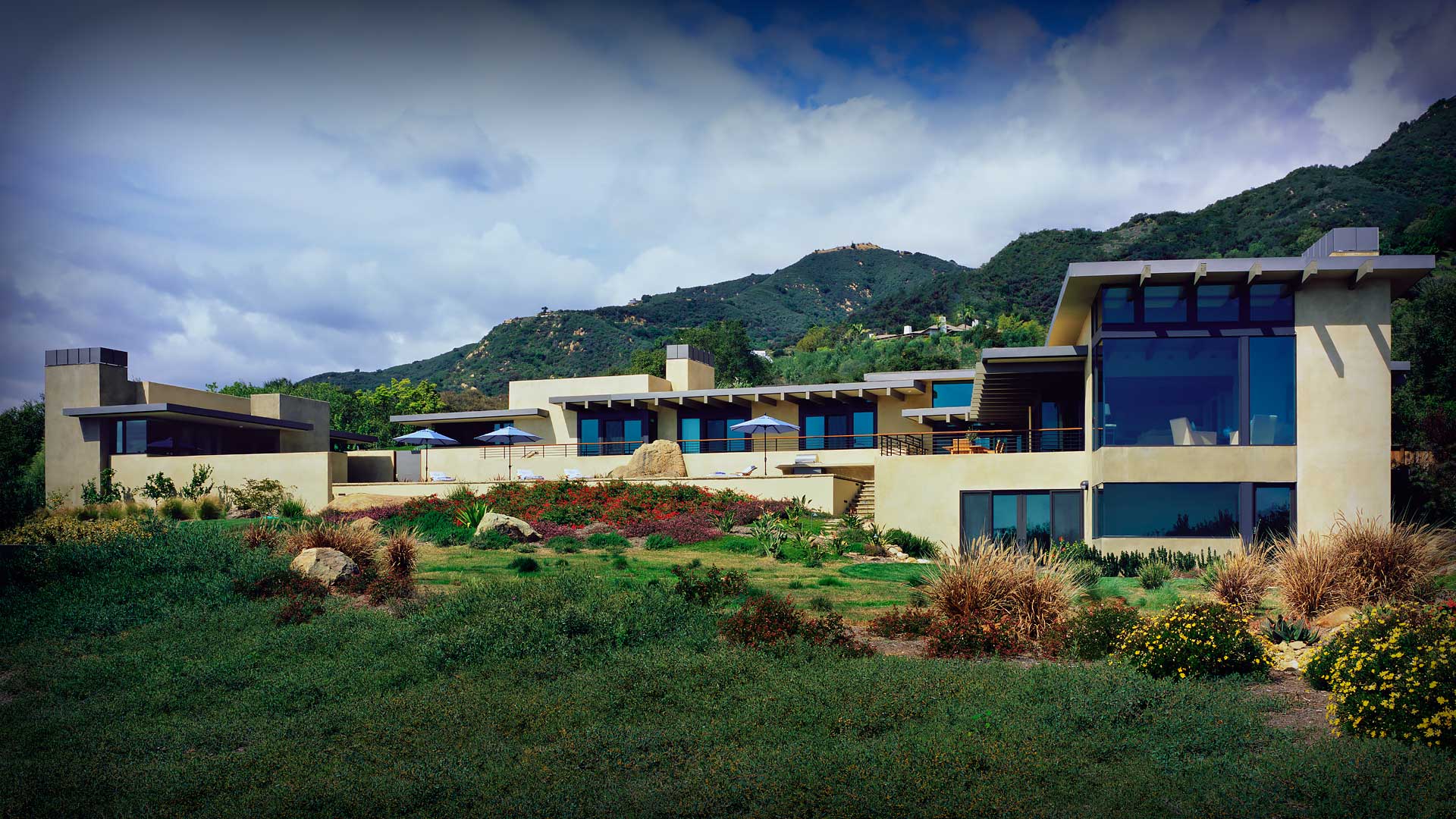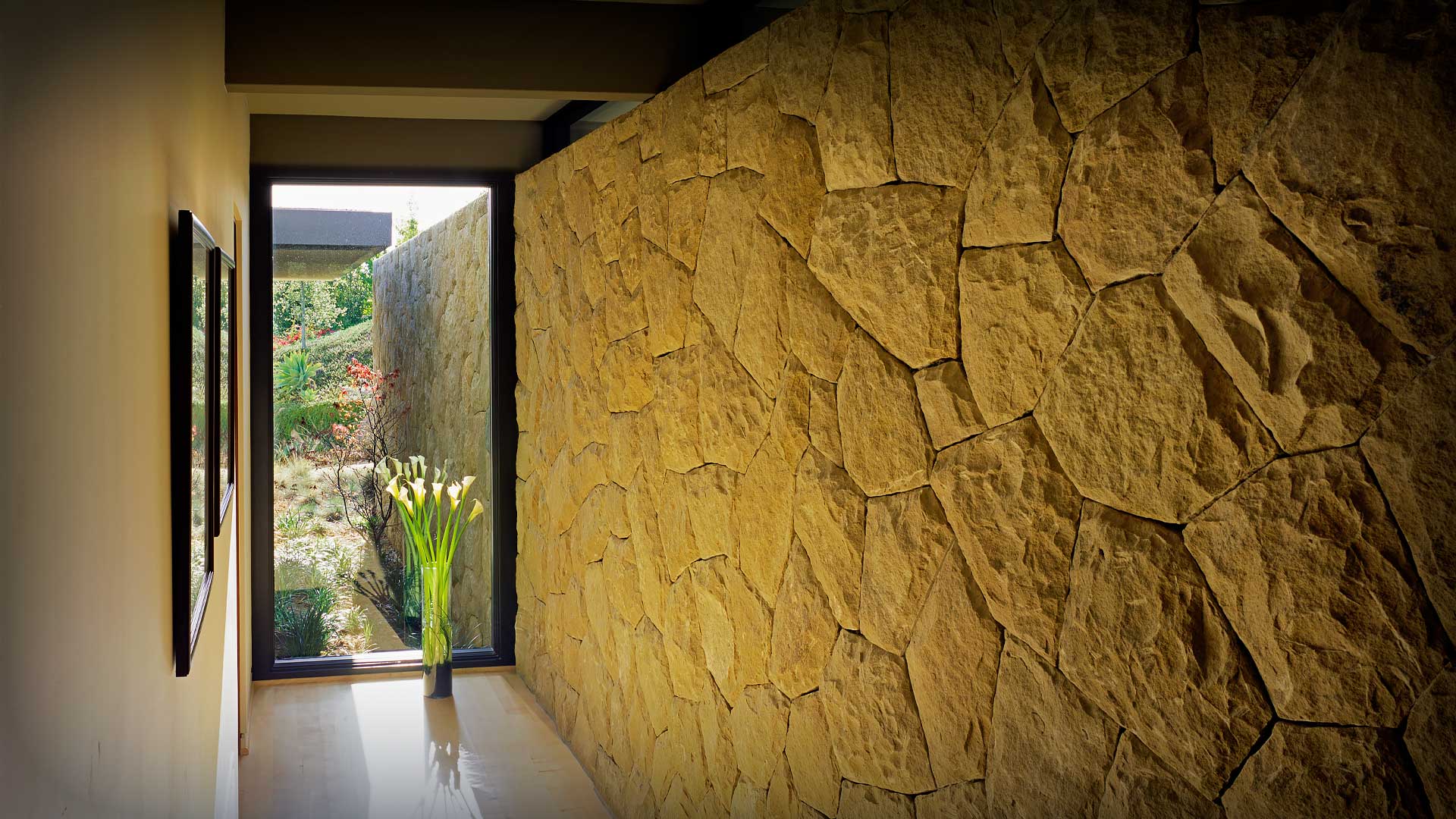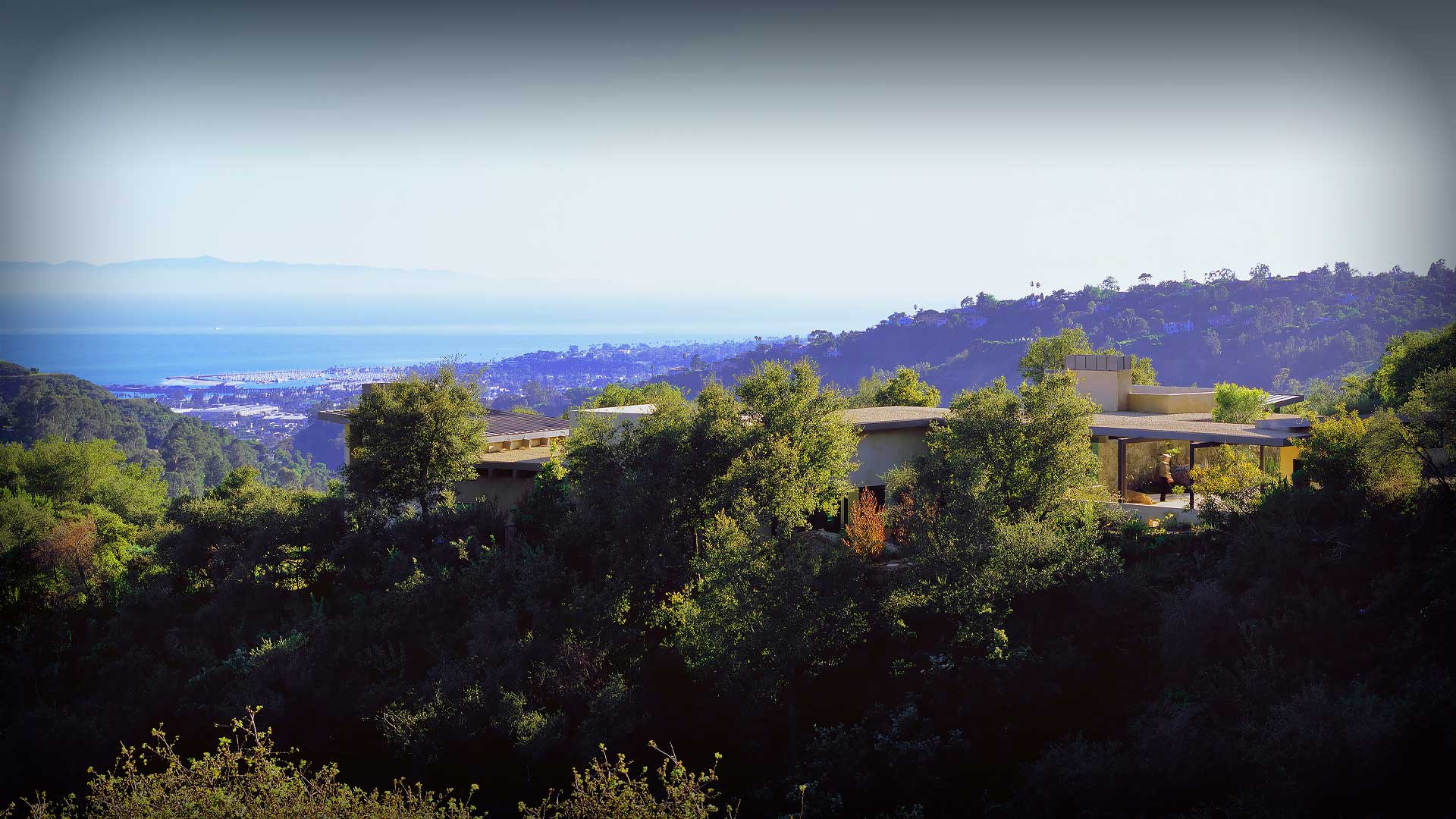 Project details
Type:

Single Family Residential

Location:

Montecito, California

Project Team:

Mark Kirkhart
Andy Alper
Dion McCarthy
Raymond Urruty

Interiors:

DesignARC SB

Builder:

Mark Trabucco Builder

Awards:


2006 Best Large Single Family Residence
Santa Barbara Beautiful Award
Located in the arid foothills overlooking the Pacific Ocean and the city of Santa Barbara, this multi-level family compound was sited to take advantage of spectacular views while nestling into the south oriented, moderately sloped parcel. A two-story, 4,150-square-foot single-family residence addresses a 625-square-foot guesthouse across a lap pool.
The property is bounded to the north by a mountain road, and slopes downhill toward the south. Consequently, the L-shaped floor plan evinces a protective posture toward the street, presenting a battered stone wall as its principal face. Beginning with a simple and disciplined entry consisting of roof and steel spider-leg columns, the plan progressively opens, wrapping itself around the existing terrain, becoming more transparent as one moves toward the living spaces, culminating in expansive views of ocean and harbor.
The detached guesthouse is to the west, providing privacy and prevailing wind protection, as well as embracing the 25-meter lap pool. Local jurisdiction mandated a maximum height averaging just 16 feet, which necessitated an extremely low profile for both structures. In its stretch across the terrace, the pool visually and emotionally links the living rooms of both the main and guesthouse, and creates a frame with these building wings to both contain and understand the ocean to the south.
Share: