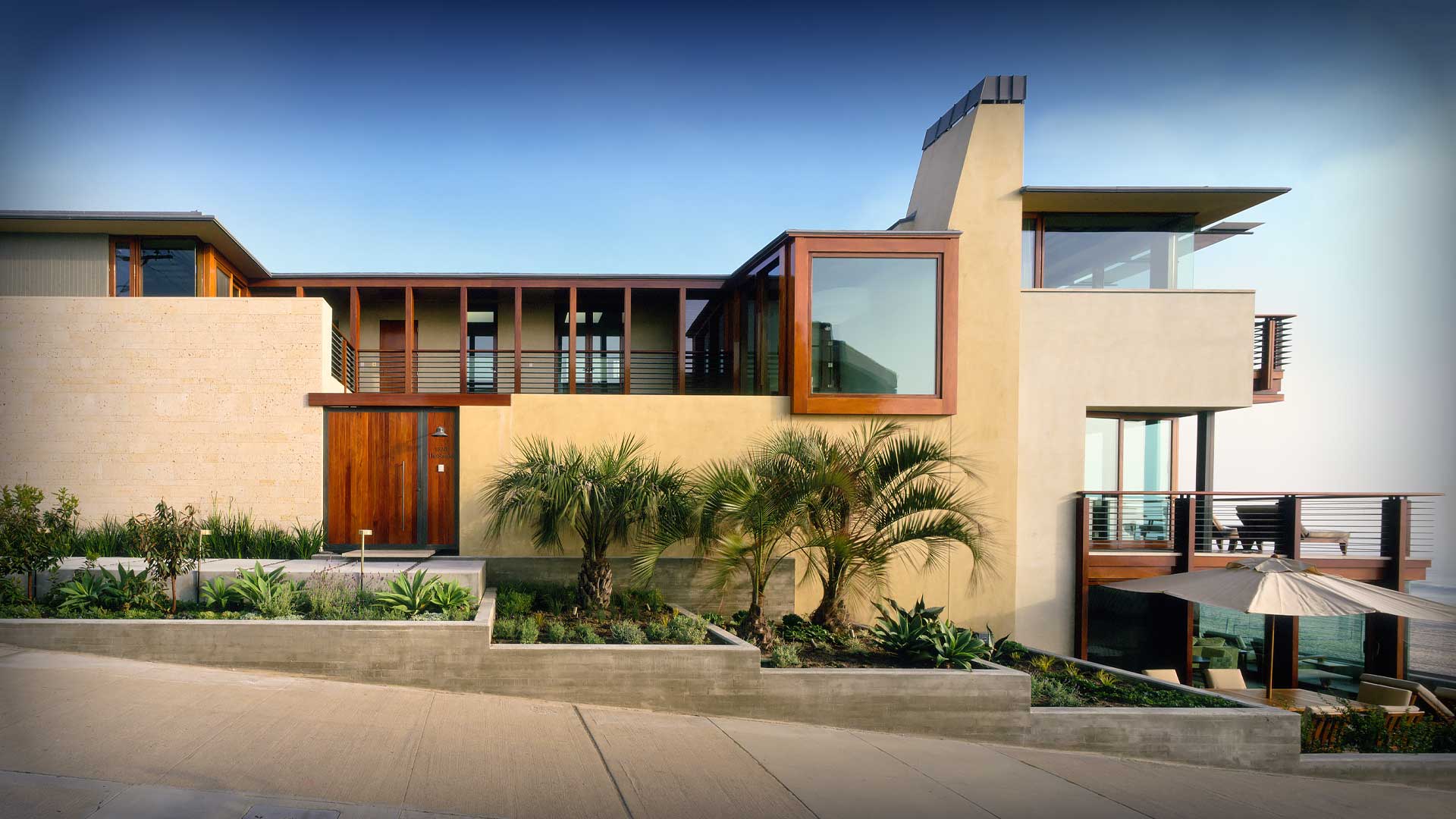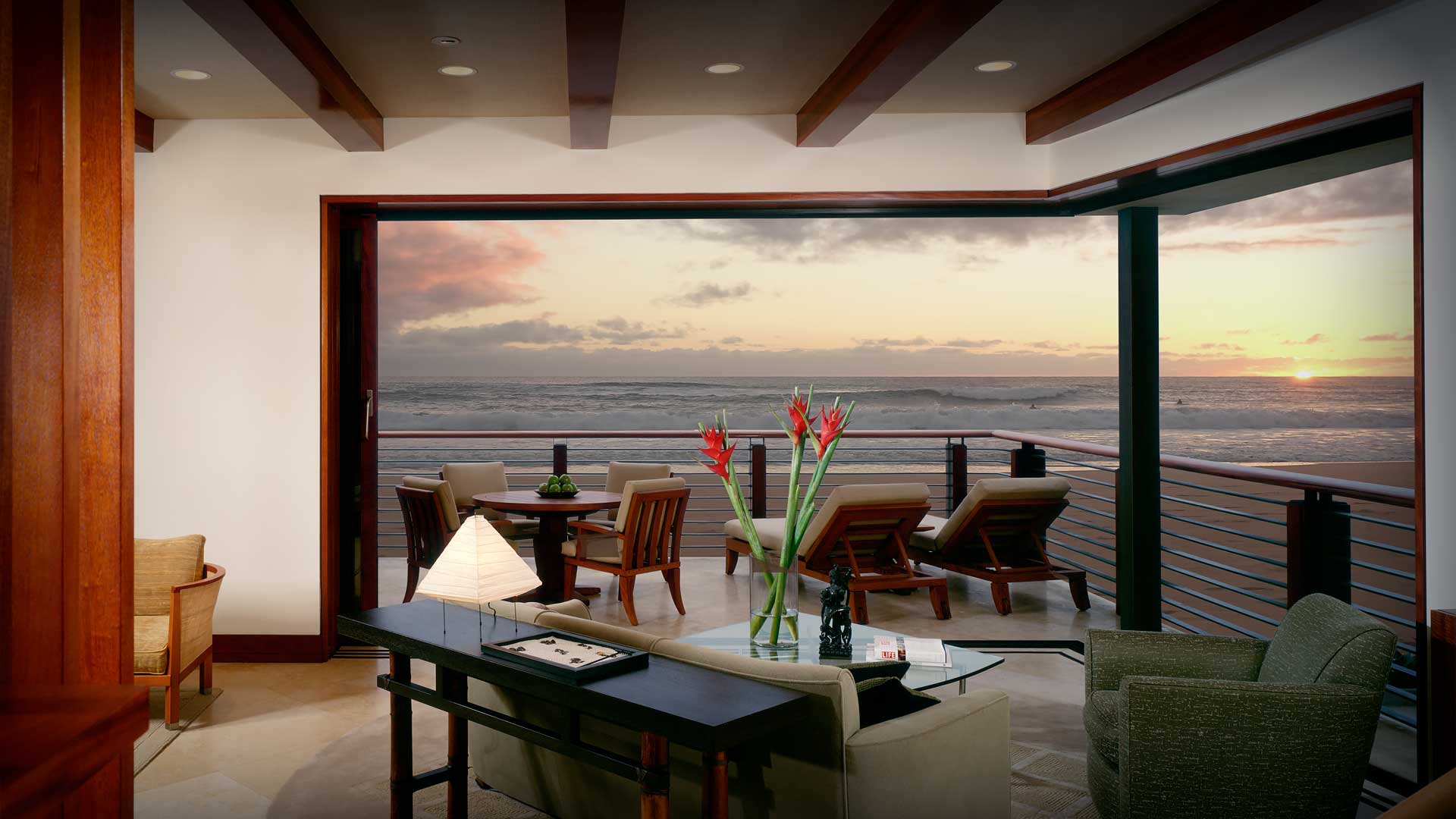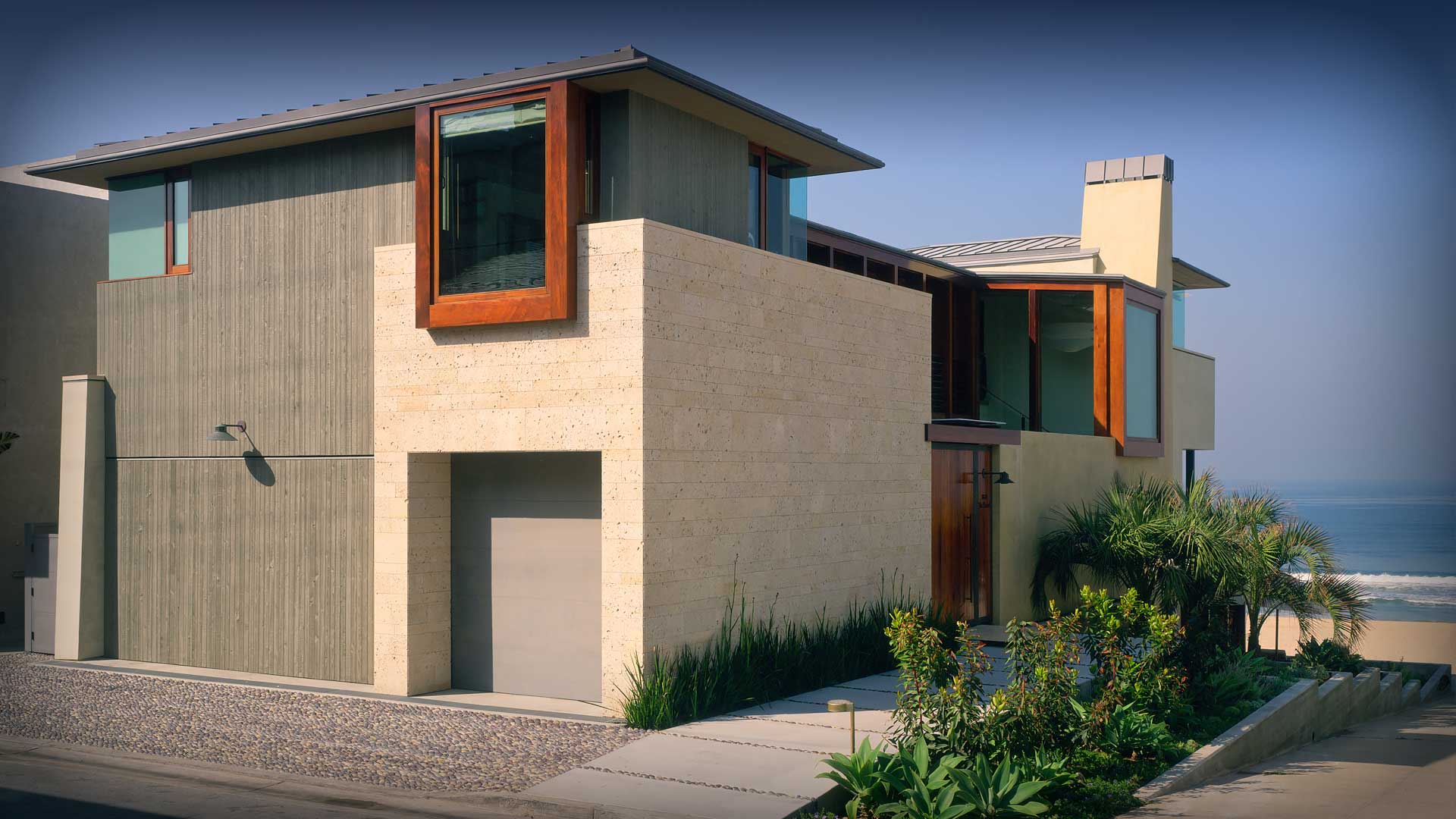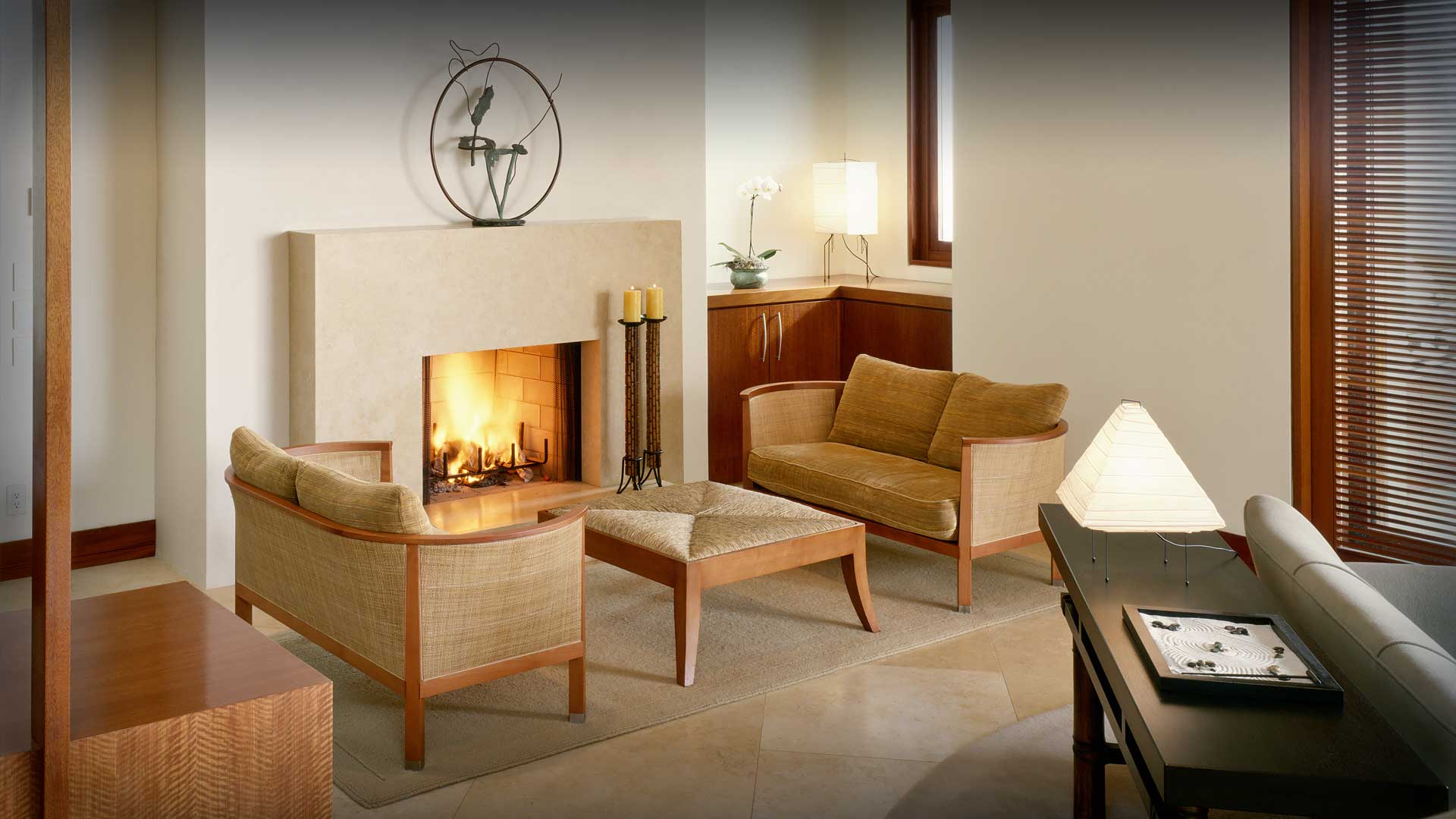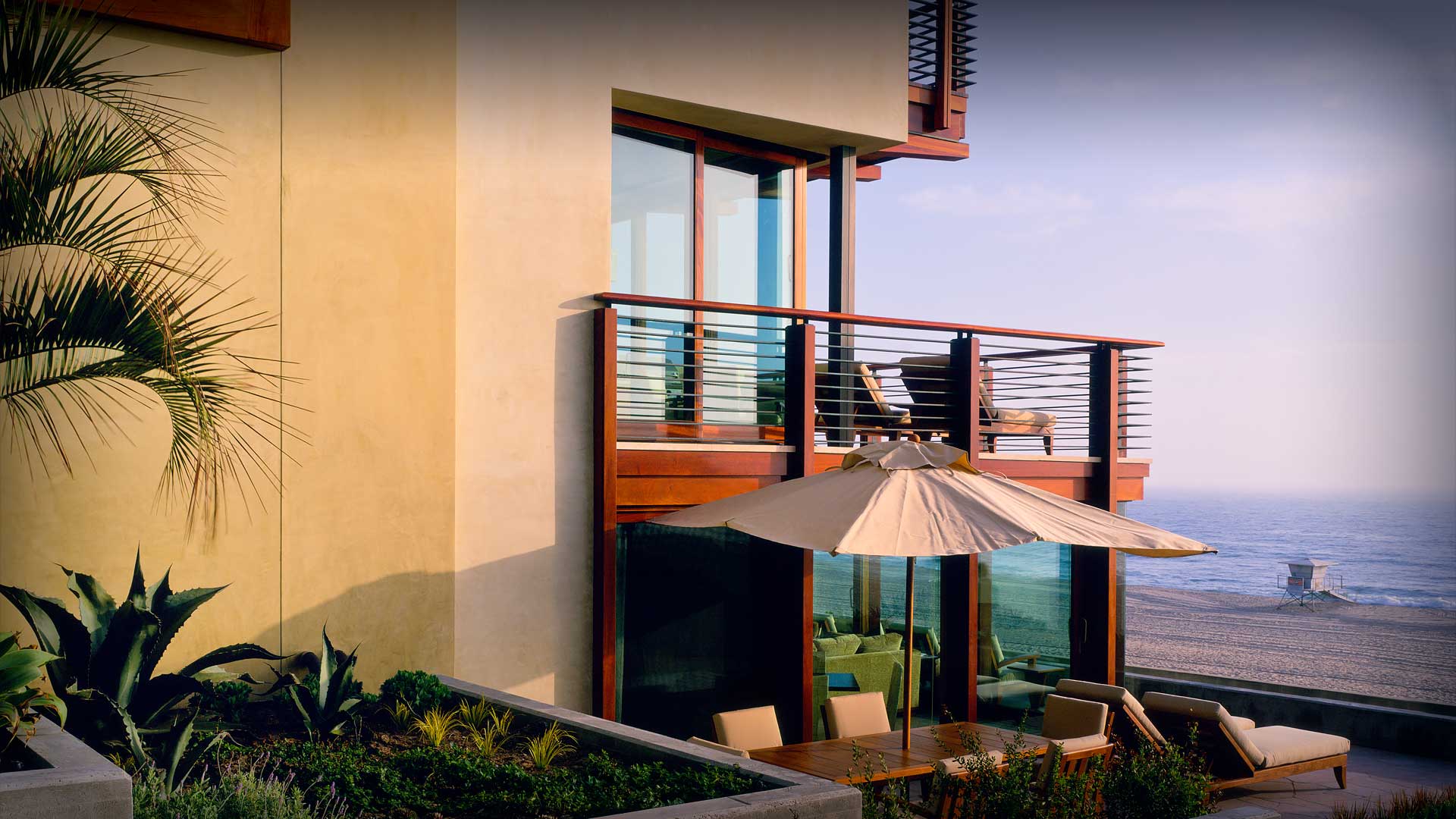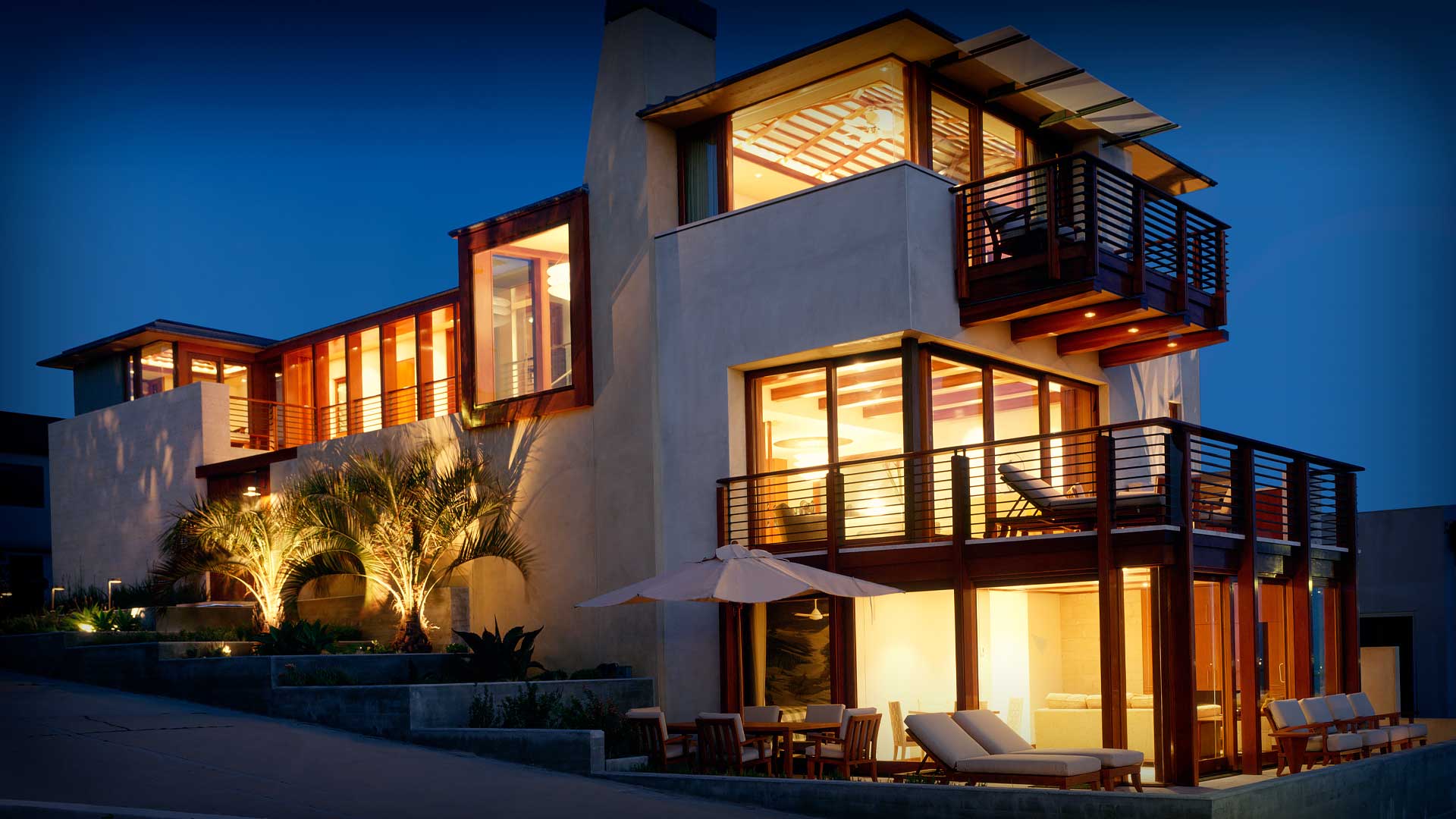 Project details
Type:

Single Family Residential

Location:

Manhattan Beach, California

Project Team:

Dion McCarthy
Mark Kirkhart

Interiors:

DesignARC LA

Landscape:

Michael Schneider
Orange Street Studio

Awards:


2005 AIA Merit Award
Long Beach/South Bay Chapter

2003 AIA Architectural Excellence in Residential Construction, Santa Barbara Chapter
Our client's commission for this beachfront home came with a significant challenge: To create a retreat with the ease and graciousness of a resort hotel within the modest confines of a 30' by 99' lot. In addition, the client requested a seamless connection between interior spaces and generous outdoor terraces that would optimize the breathtaking views of mountains to the north, a pier to the south and the ocean dead ahead. The resulting solution integrates Asian design influences with contemporary detailing and nautical ideas of space management.
Entry is gained through a water-court with stone stepping pads "floating" over a koi pool. The sound of water emanating from a small window set in the exterior wall provides the first subtle invitation of refuge from the city. A light-filled stairwell features an open stair of sculpted wood, bronze and glass. At the landing between stair runs, a ceremonial window addresses a classic view of the coast. Pocketing glass doors and louvered shutters at each major door opening allow for the appropriate response to varying light and weather conditions.
A warm palette of materials including zinc roofing, fossilized shell-stone, mahogany wood, glass tile and marine-grade bronze combine to achieve the craftsmanship of the shipwright with the solidity of the stonemason.
Share: