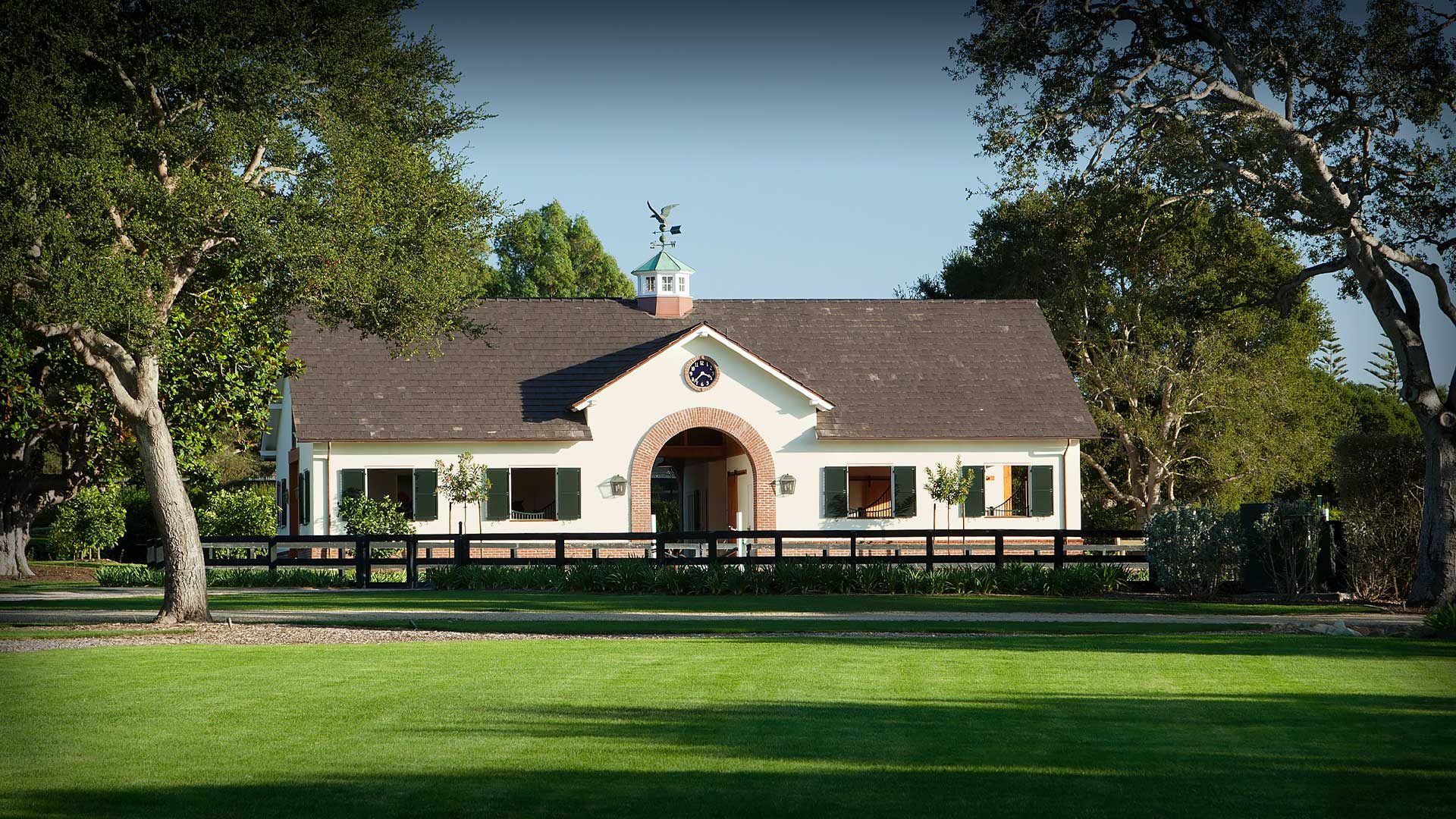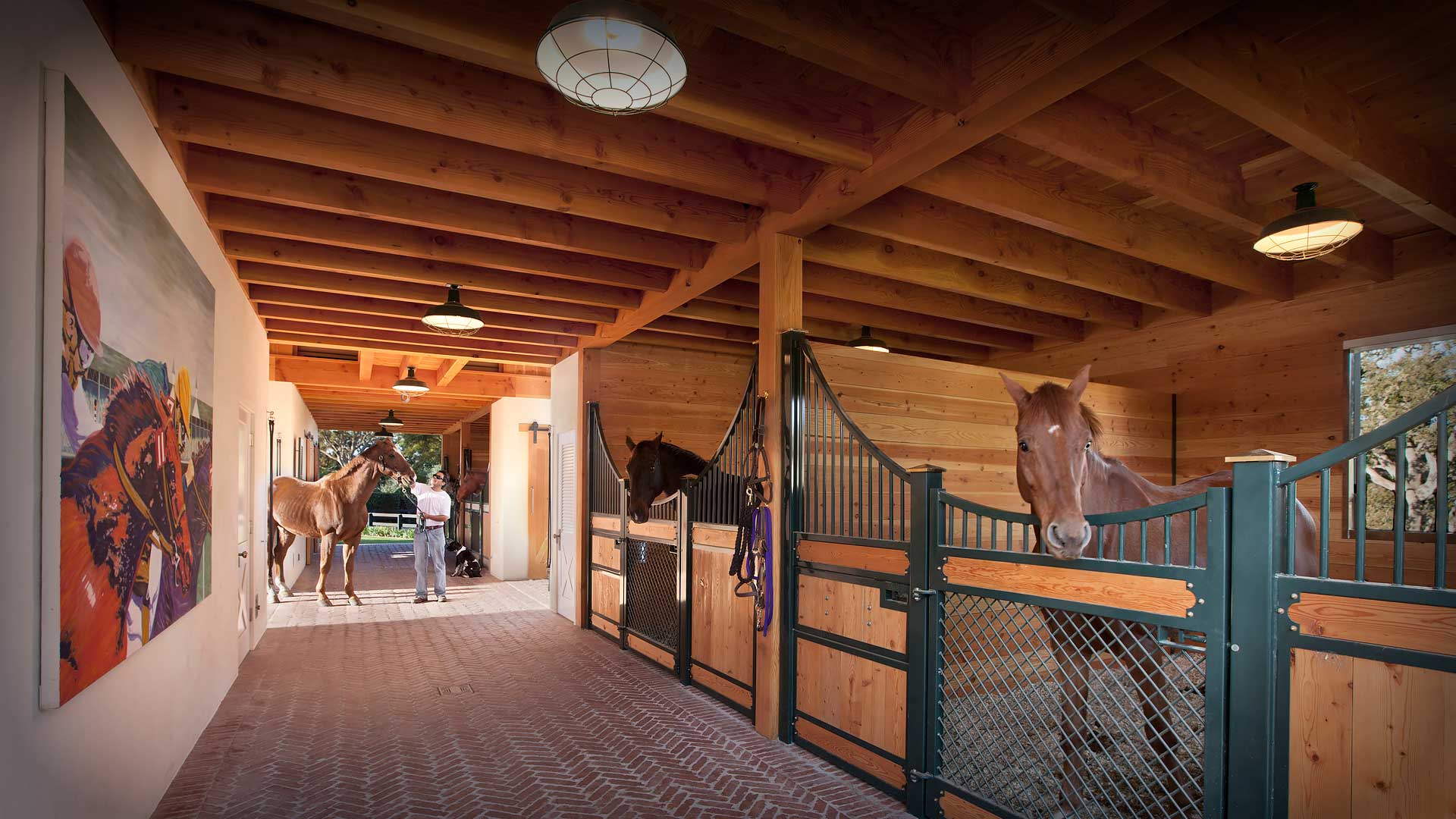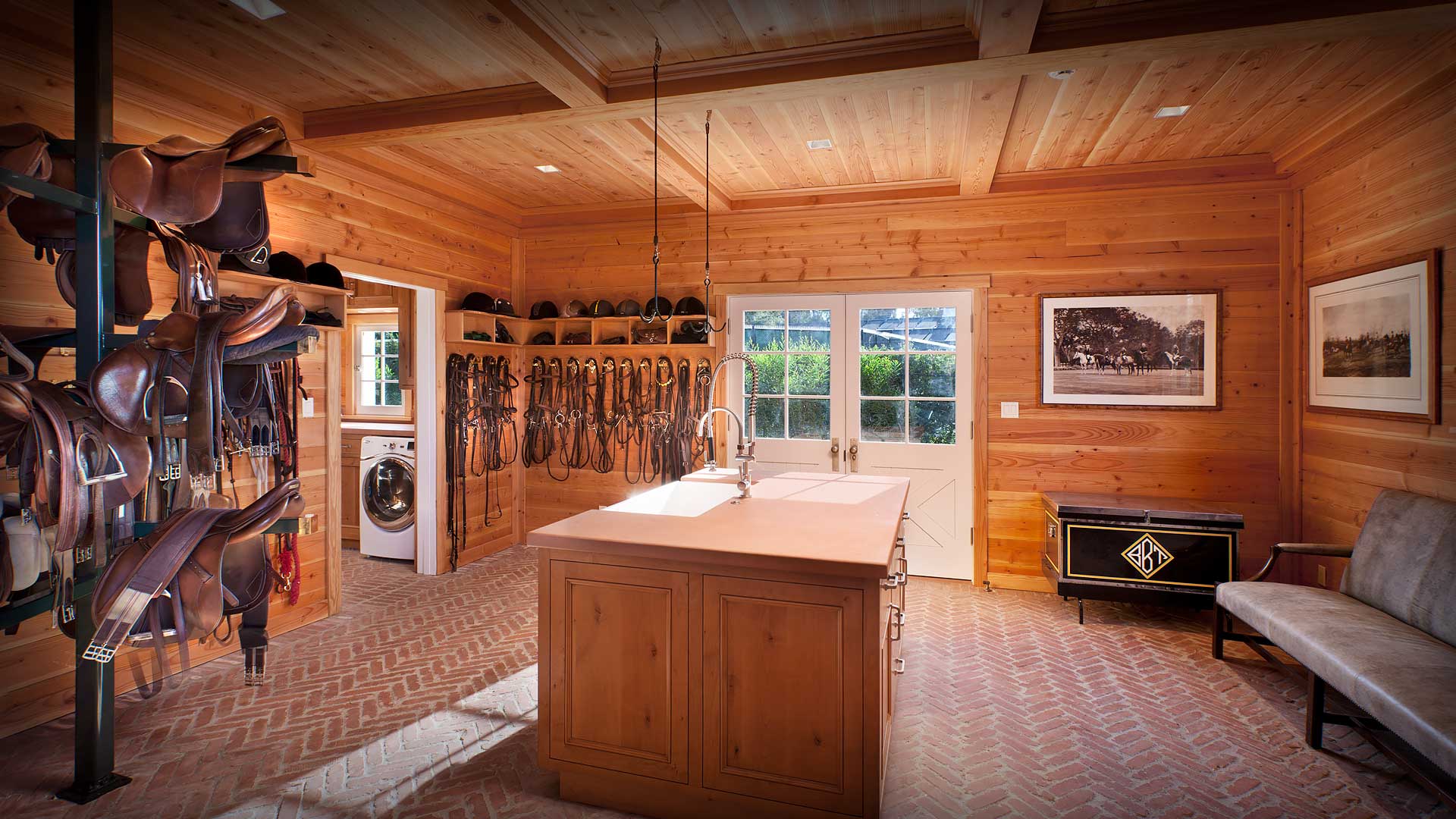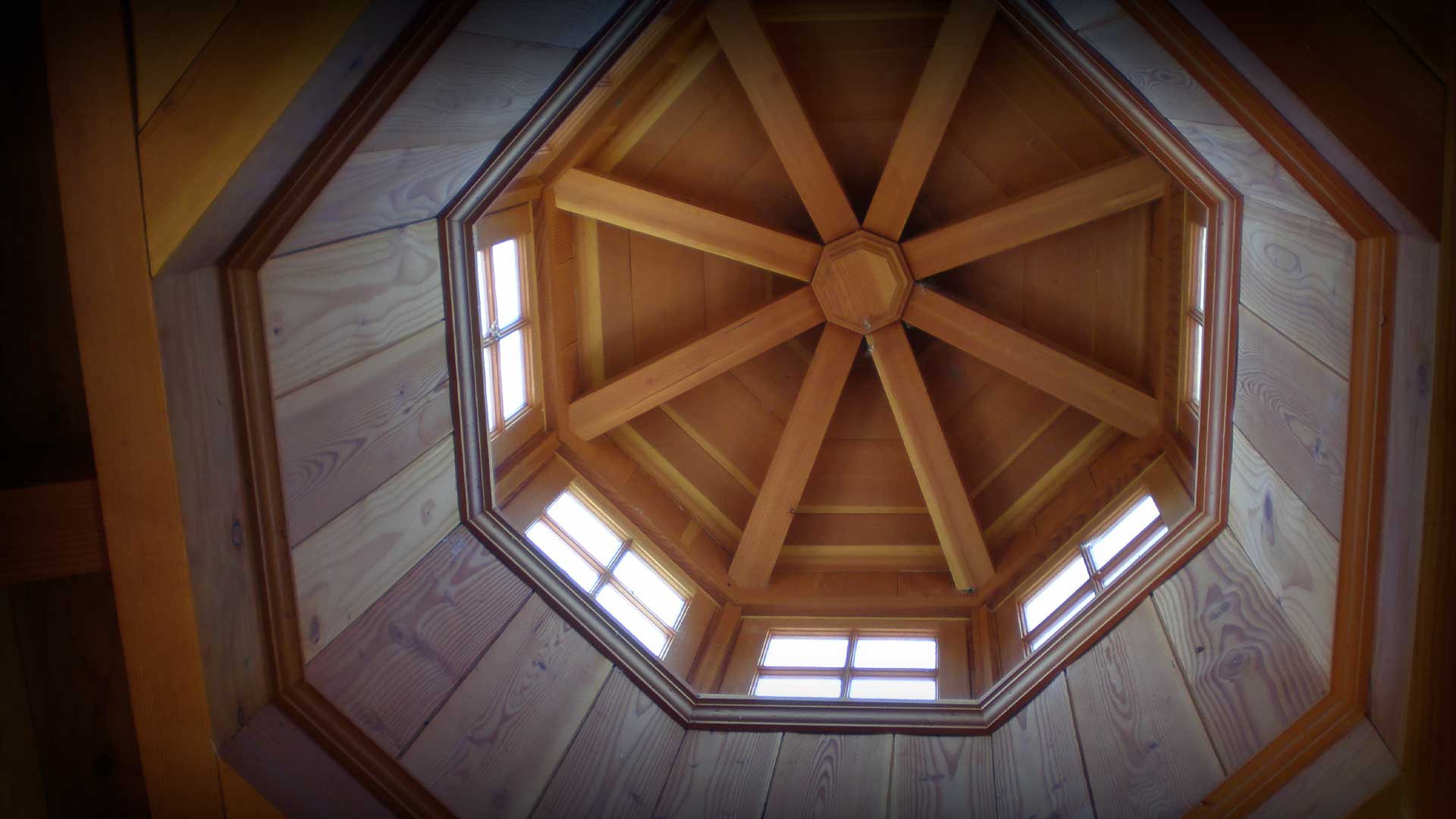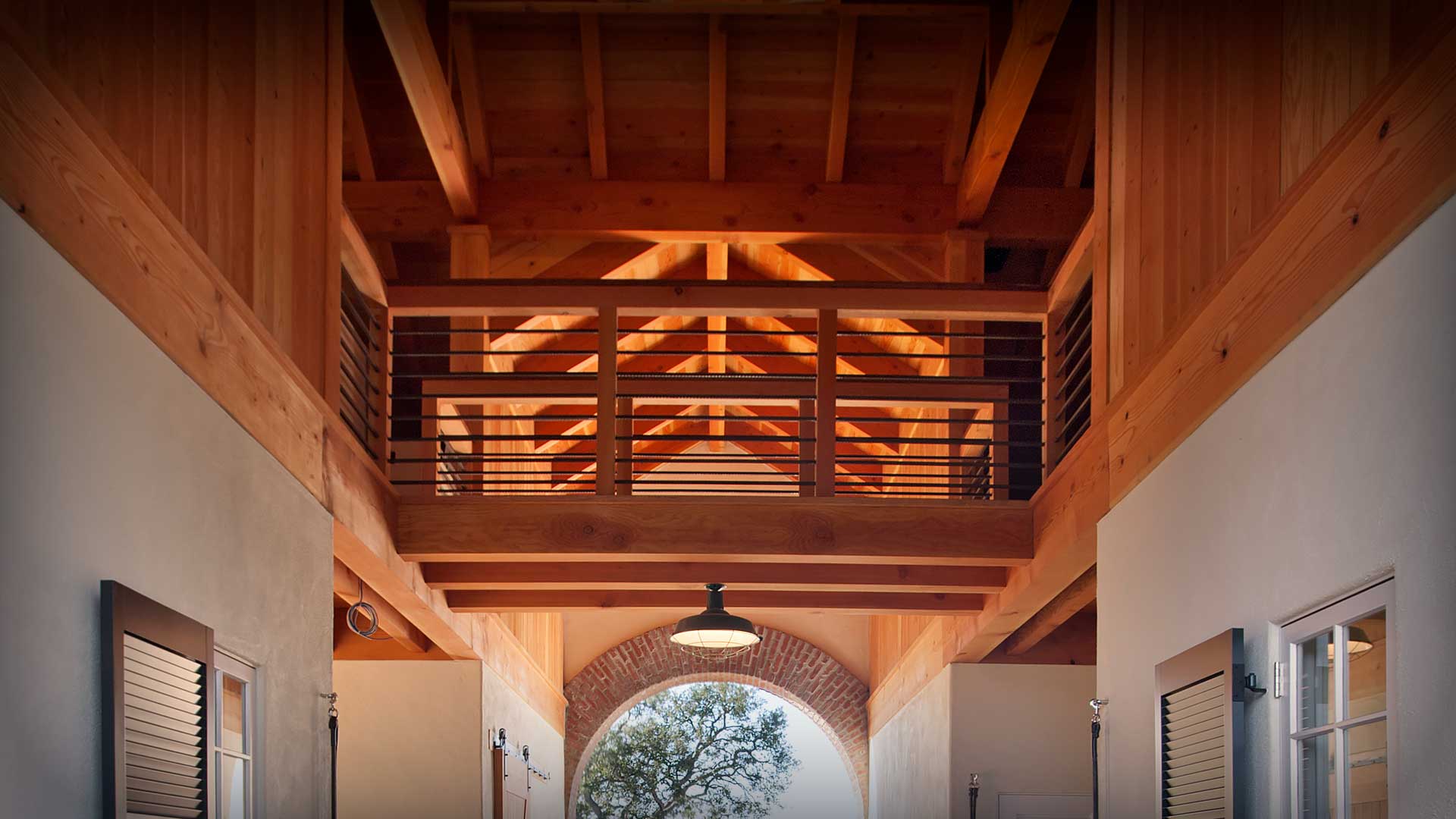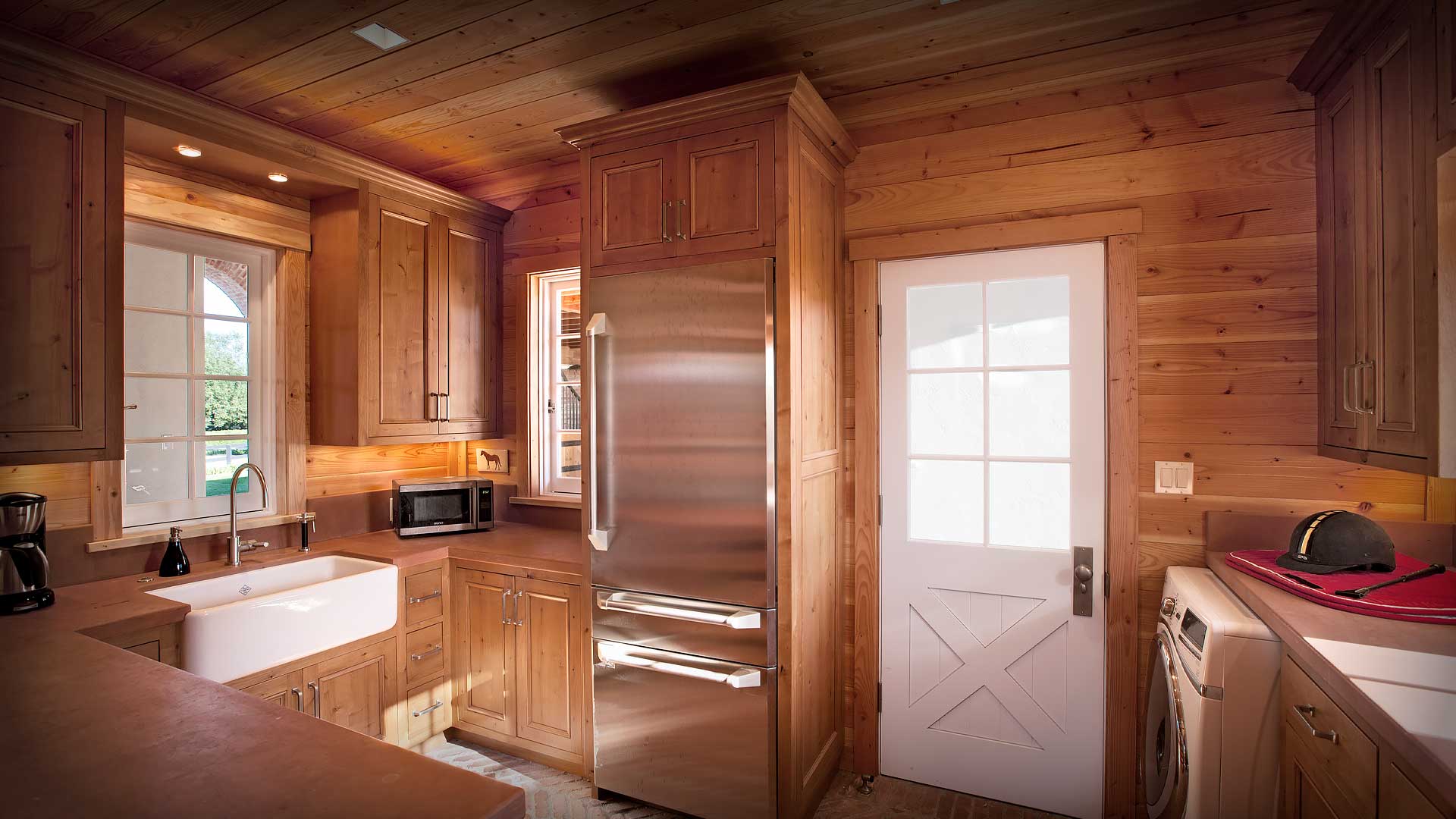 This stately stable and arena is an addition to a wonderful Hope Ranch Estate, overlooking the Pacific Ocean.
The estate is an 18 acre parcel, and home to a classic 1928 white, painted-brick Georgian home with early California styling designed by Architect, Reginald Johnson. The landscaping for the estate was designed by Landscape Architect, Lockwood Deforest, and the property maintains his great vision to this day.
The new stable has been designed with a steep roof pitch to allow a single story structure with a large loft for hay storage. The stable comfortably houses four horses, and has a tack room, kitchen and laundry space, bath, and garage workshop for ATV storage and a workbench area. The exterior is finished in white-washed plaster, with a brick base and arch surround –recalling the nearby guest house. The General Contractor, Leonard Unander of Unander Associates, a horse enthusiast and owner, provided valuable input in making this stable and arena a beautiful and well functioning horse facility.
The 80 foot x 200 foot arena is designed to accommodate Hunter Jumper horse activities, and equestrian training equipment. Research and consultation with equestrian experts was part of the challenge in creating an arena as flat as possible, while providing adequate drainage. The arena surface is a refined mix of sand and gypsum, for optimal stability and impact. The sand is set over a bed of rock dust over road base. This state of the art arena provides a safe training facility for the Hunter Jumper competition class of horse.
Share: