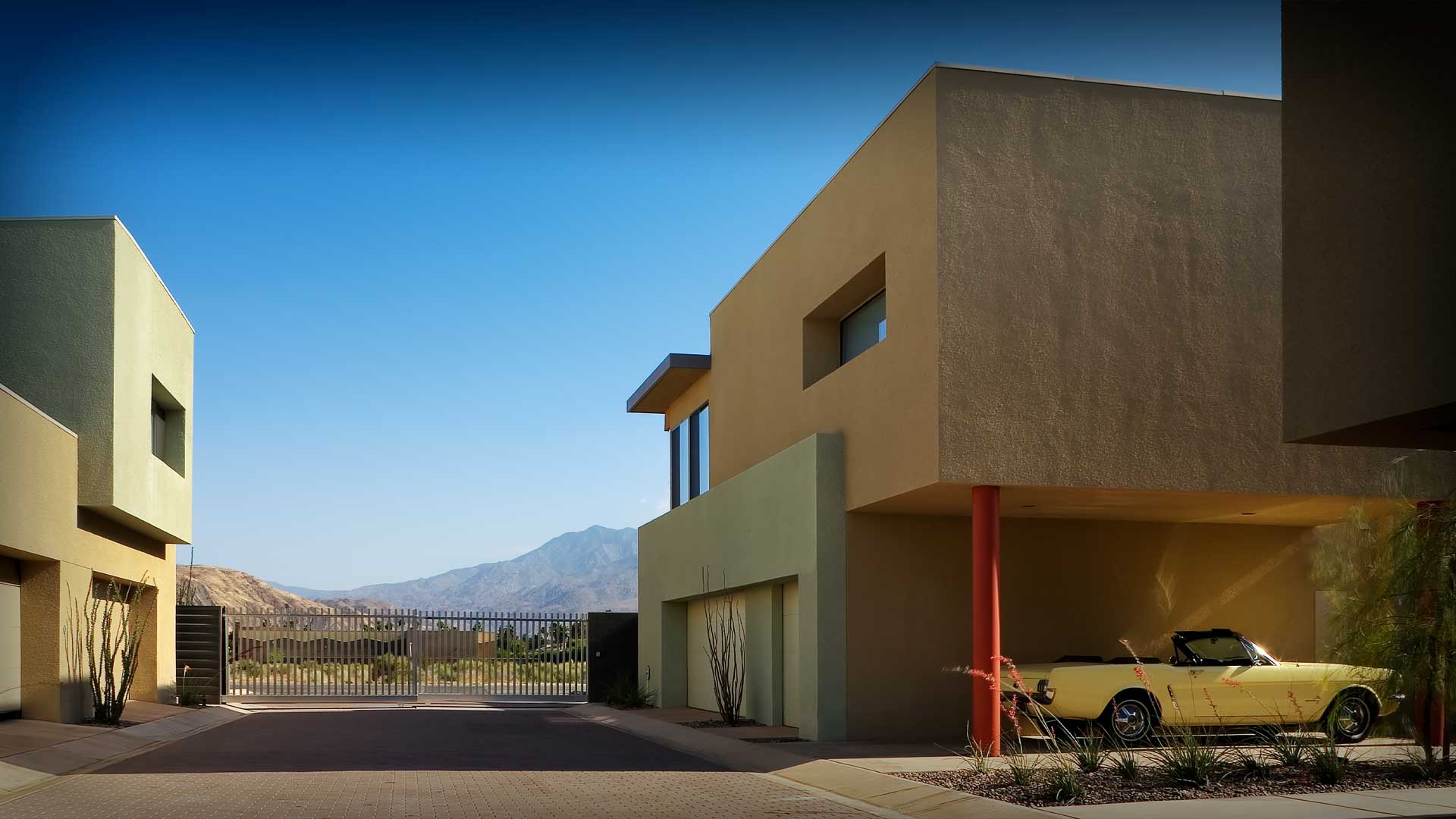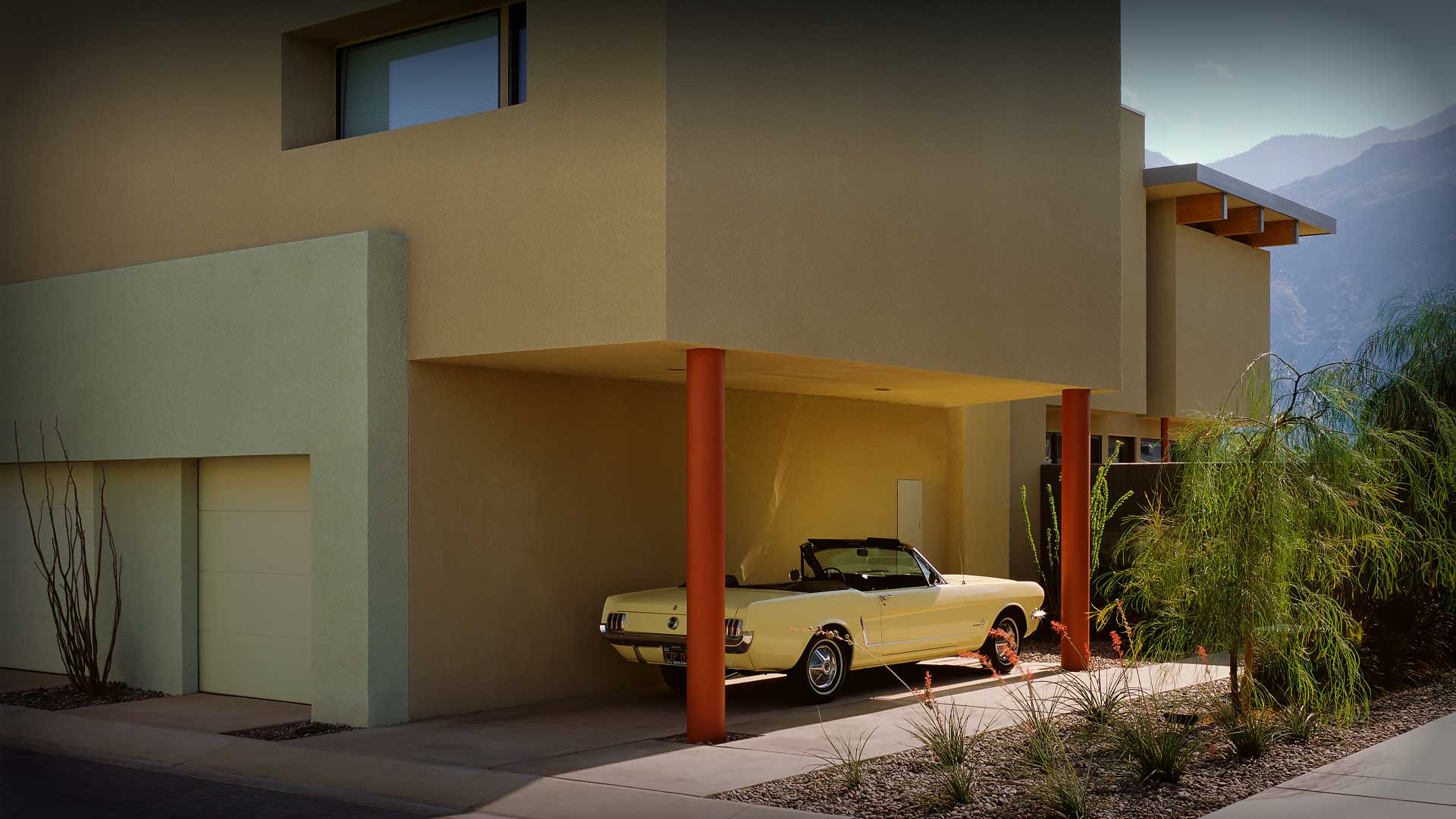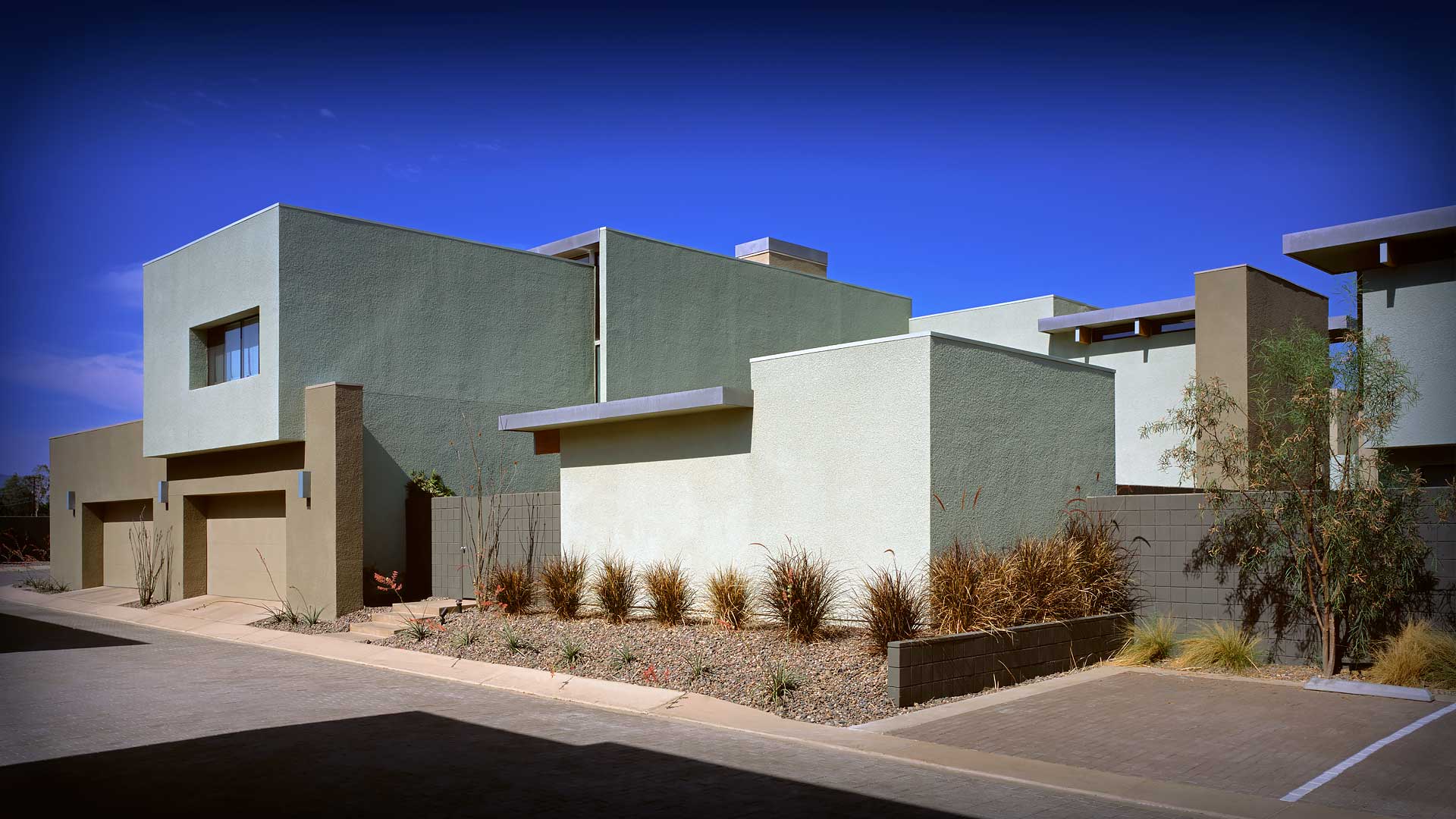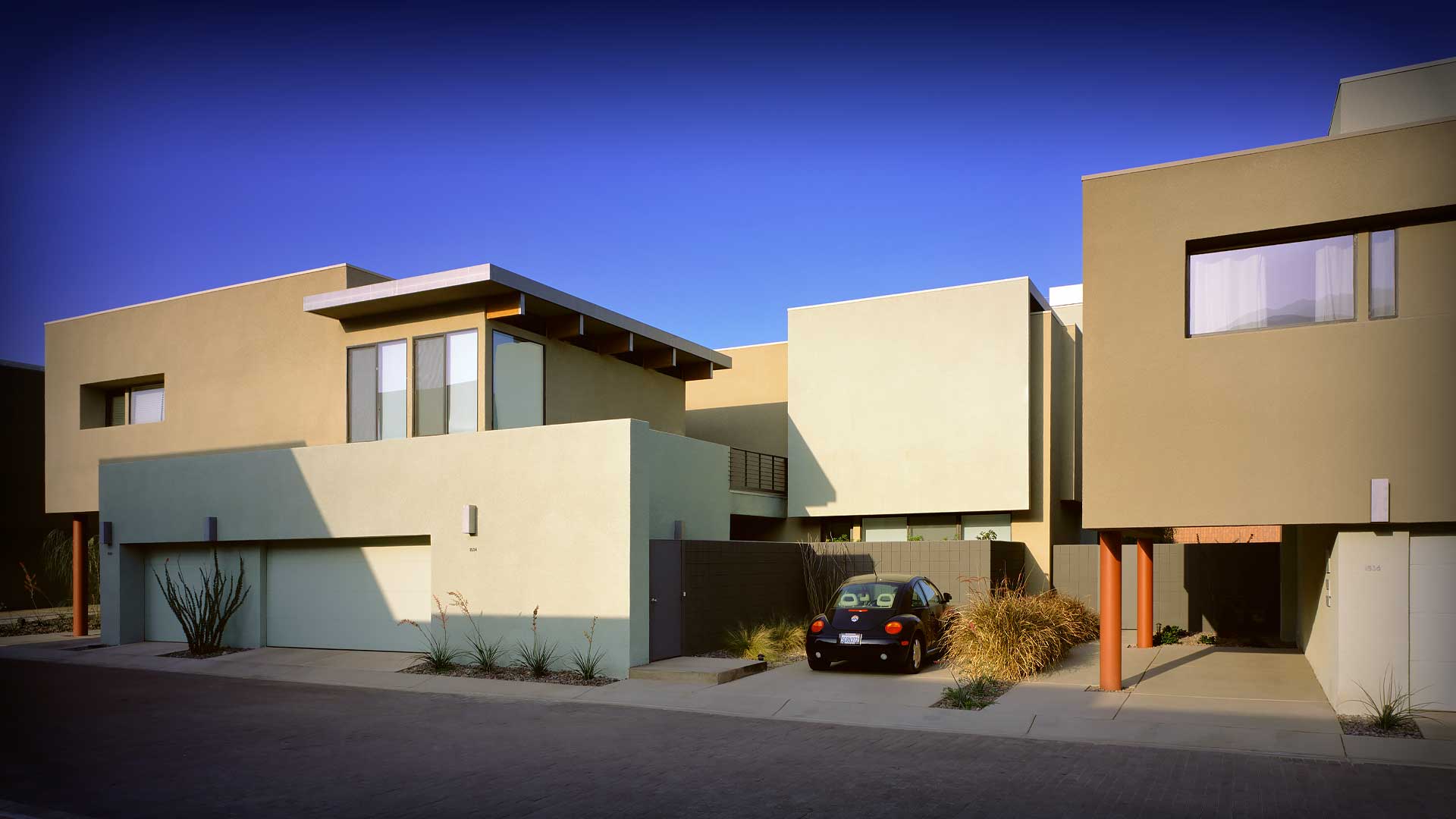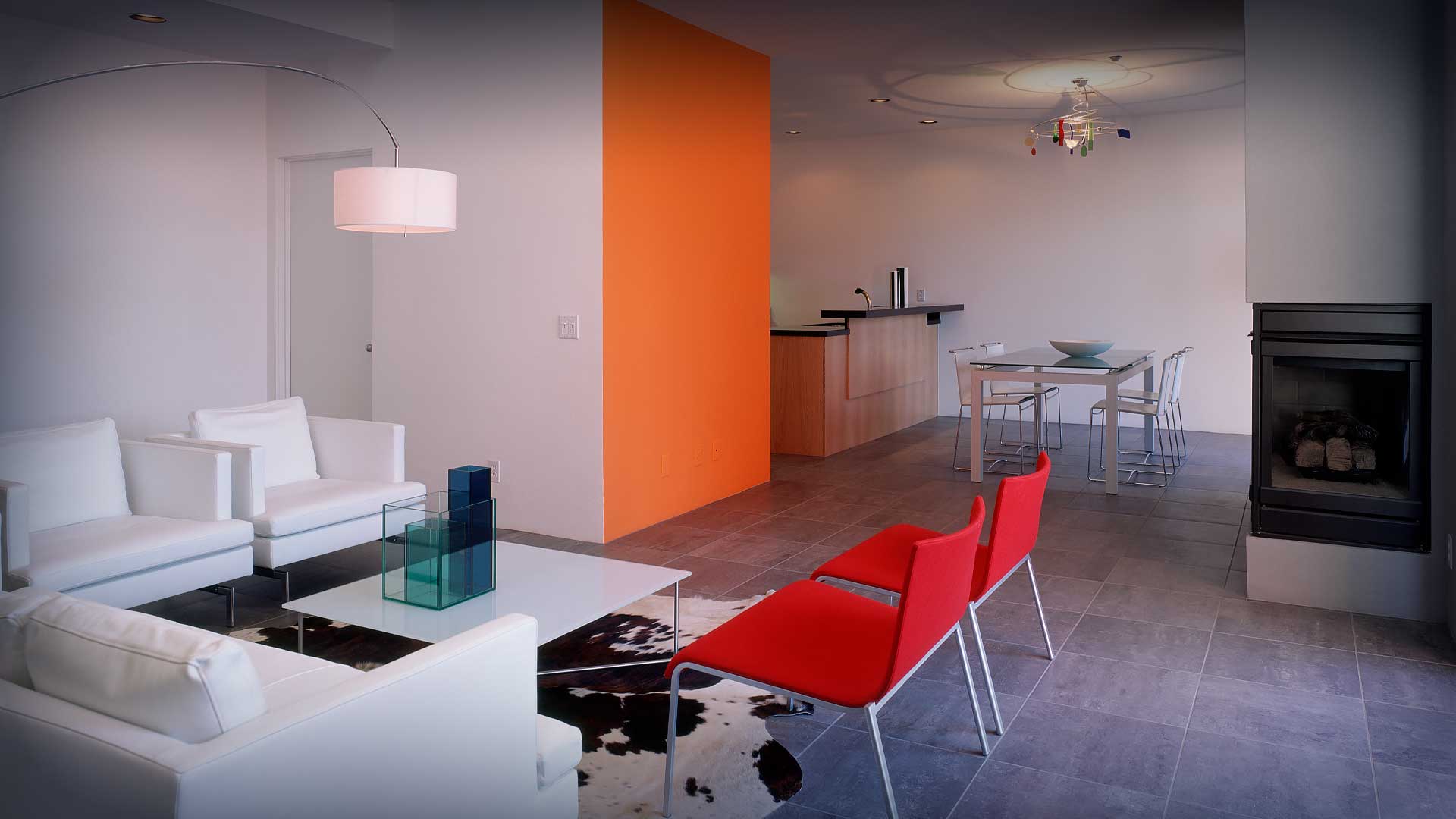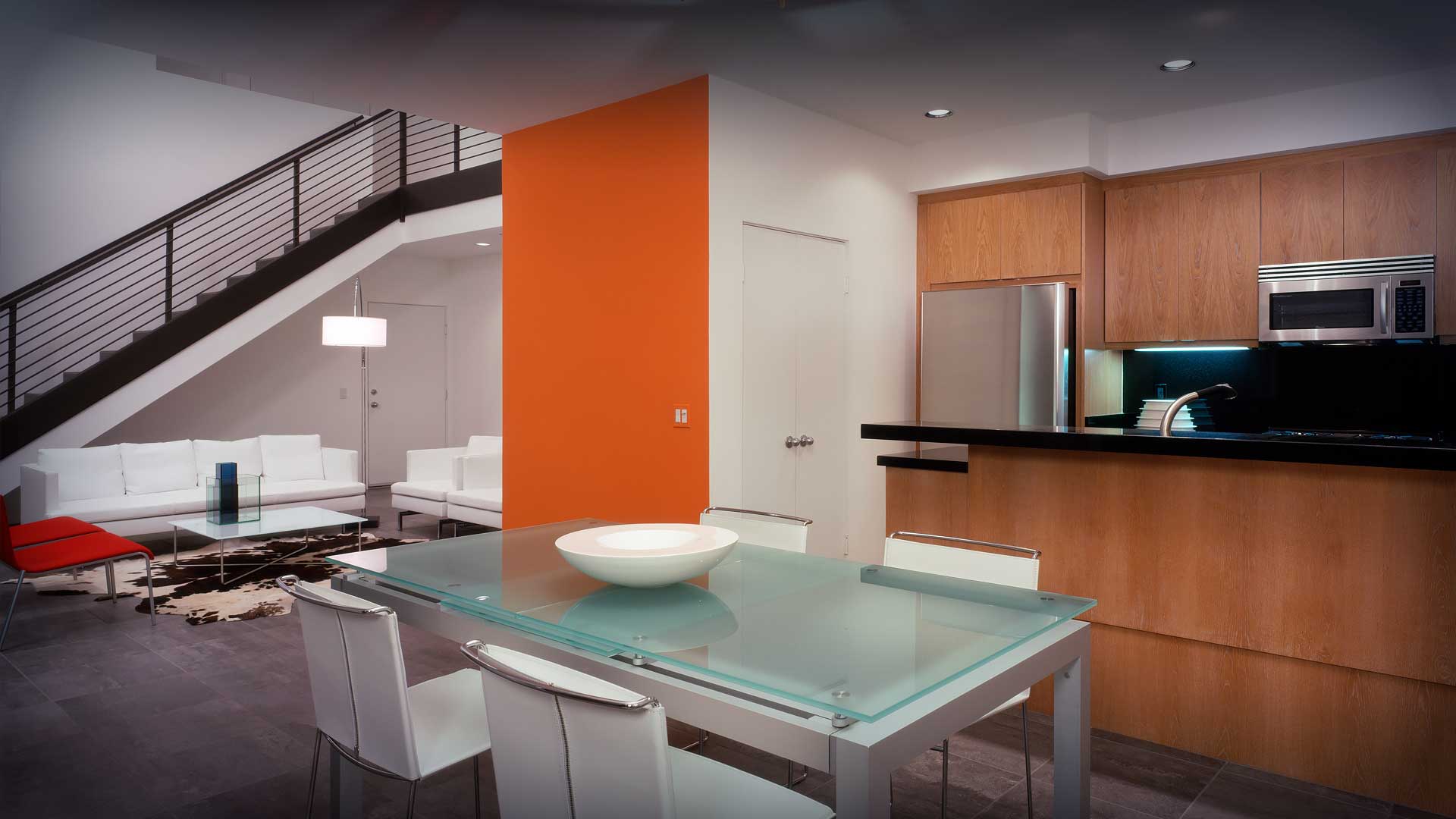 Project details
Type:

Multi-Family Residential

Location:

Palm Springs, California

Project Team:

Dion McCarthy
Mark Kirkhart
Douglas Peters
Raymond Urruty

Developer:

Dennis Cunningham
Palm Springs Modern Homes

Awards:


2006 AIA California Council Merit Award
"Palm Springs Patio Home Experiment"
48@Baristo is a multi-family development within the heart of the city of Palm Springs. As part of the city's current revitalization, 48@Baristo seeks to contribute to its ongoing suburban tradition of modernism, while providing for a much denser urban paradigm.
As part of a series of ongoing multi-family projects, this development represents a continuing investigation into new ways not only to provide shelter, but a physical and emotional connection to the desert.
Configurations of two-, four-, and eight-unit buildings blanket the site, allowing public space to weave between private courts. Private garages and individual pools, hallmarks of the suburban patio home, are now rendered in a dense, urban "carpet," which attempts to present notions of owned private outdoor space with urban ideas of density and hierarchy. Varied organizational schemes are all defined by double-height living spaces and second-floor bedrooms – some with detached poolside guesthouses. Basic volumetric forms interact with flat and folded planes creating specific apertures for mountain views and defense against the strong desert sun.
Share: