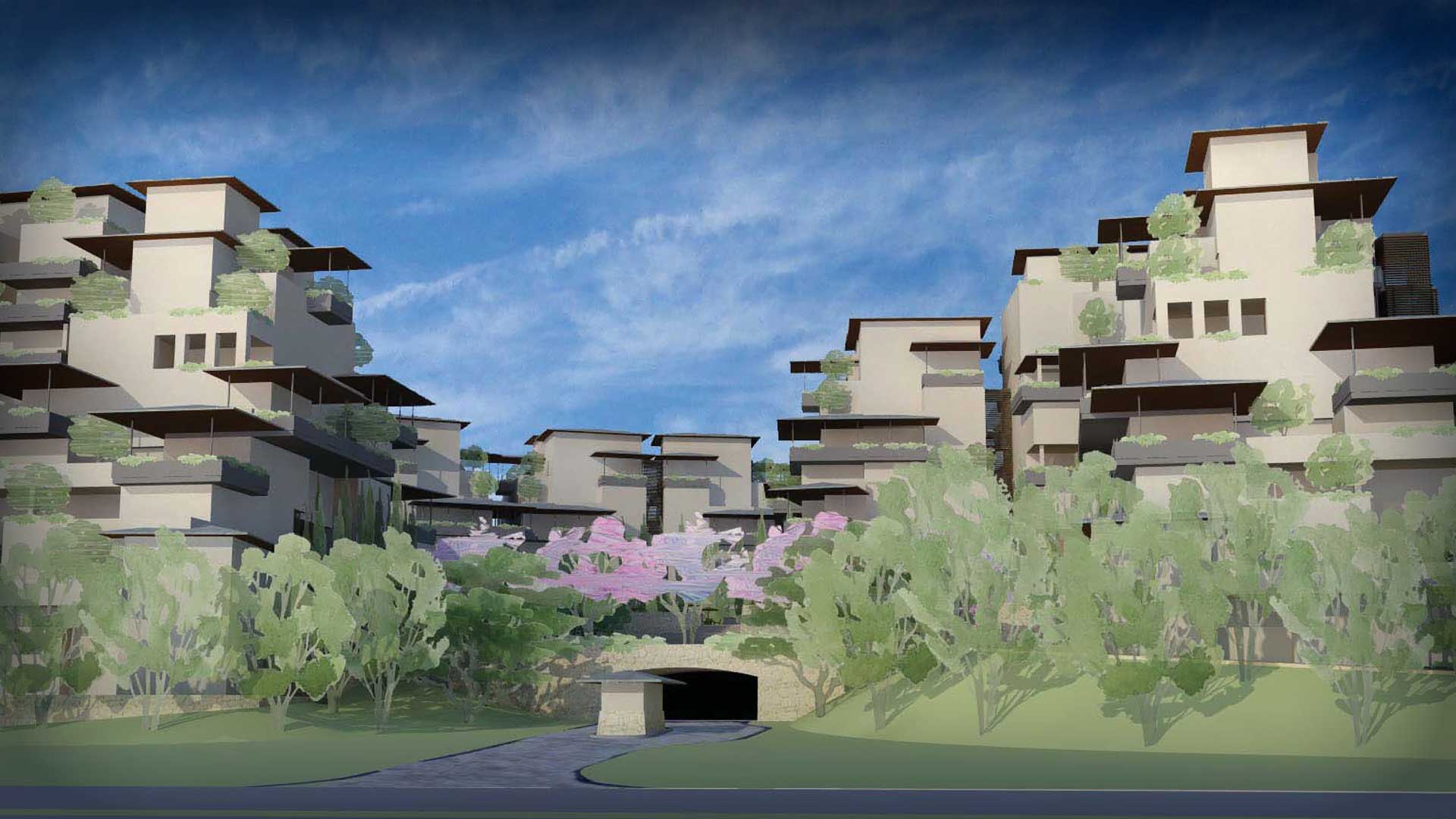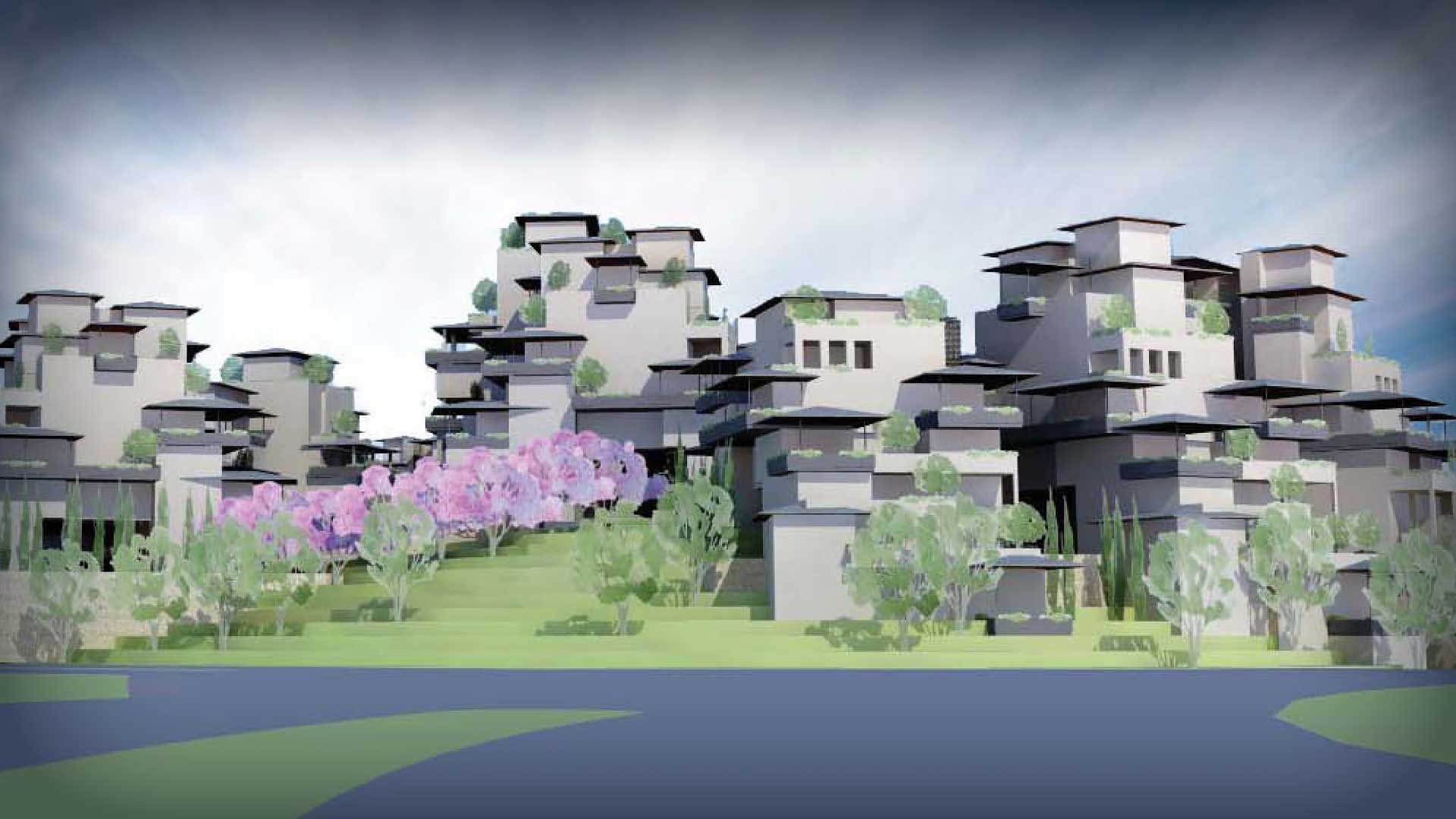 Project details
Type:

Multi-Family Residential

Location:

Luxelakes Water City, Chengdu, China

Project Team:

Mark Kirkhart
Dion McCarthy
Jaeson Greer
Mathew Hofmann

Developer:

Mr. Luo Liping
Mr. Kang Bin
Mr. Zhang Jie
Wide Horizon Group
Inspired by ancient hill-towns of China, the Y-3 Loop is a densely composed community of residential units, built into a steeply sloping site. Given the extreme topography of the parcel, the typological strategy of a multi-terraced village allowed the project to become a visual bridge between smaller scale residences, and high-rise towers.
Built over an entirely below-grade parking garage, the buildings (which range in height up to nine stories) create a type of "artificial" promontory. Stepping down in the center, the density of the development gives way, creating a sheltered amenity courtyard. The entire community is encircled by a "loop" road exclusively dedicated to emergency vehicle access – removing all vehicular traffic from the interior courtyards, richly planted pedestrian pathways are allowed to connect the dwellings and courtyards.
Part of the Luxelakes Water City development in Chengdu, China, the Y-3 Loop is one project in an ongoing relationship with the Wide Horizon Group.
Share: