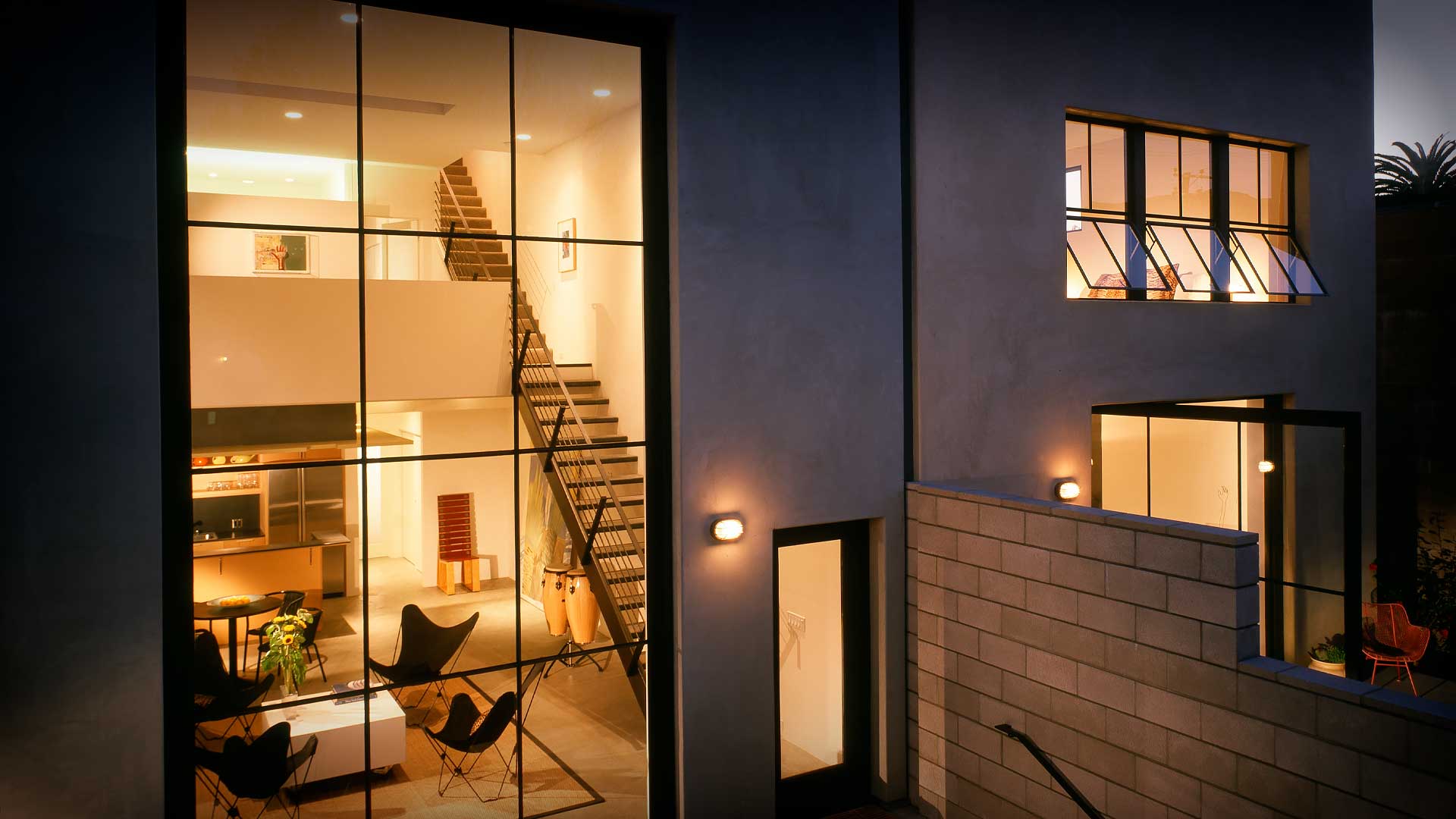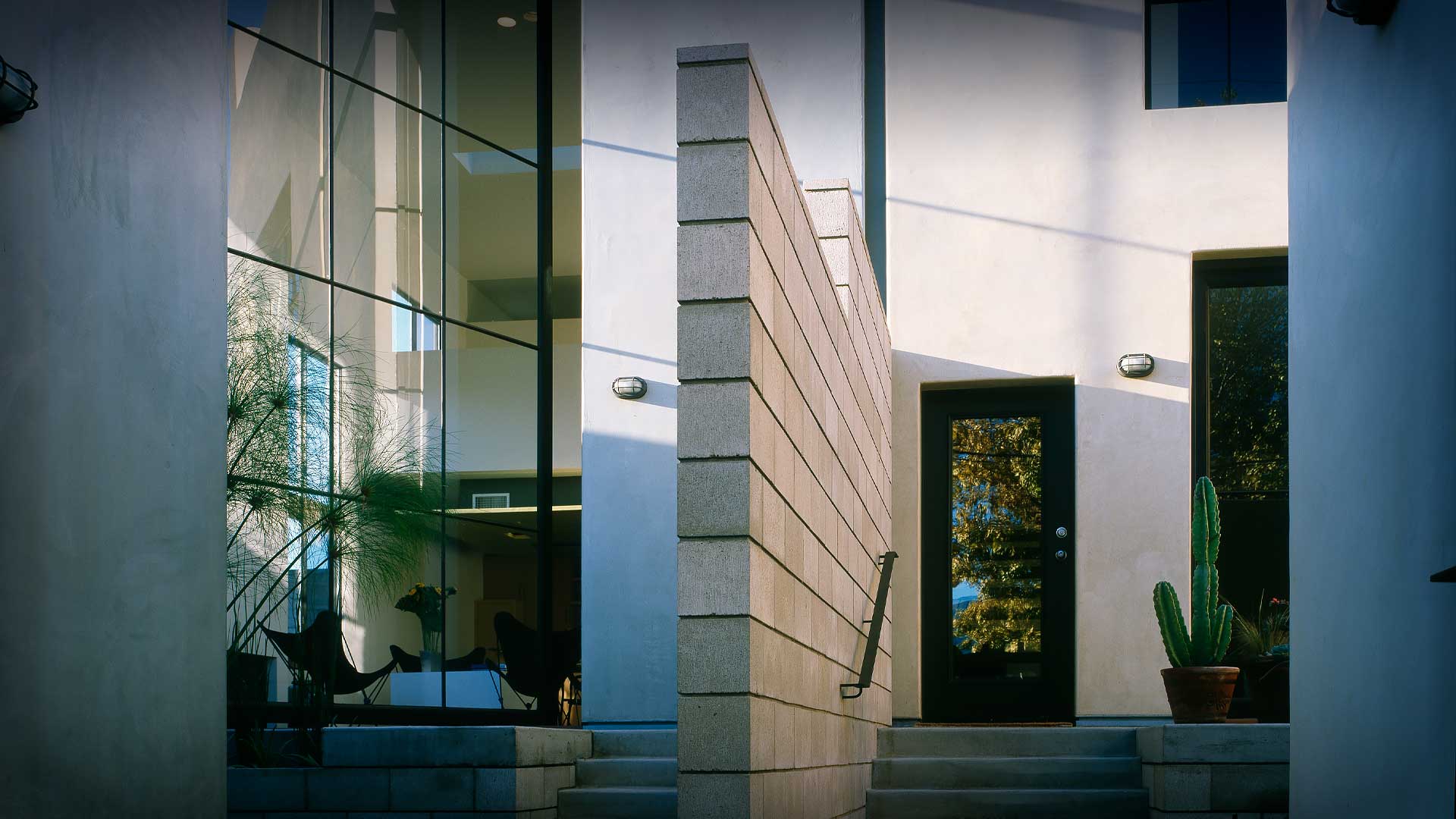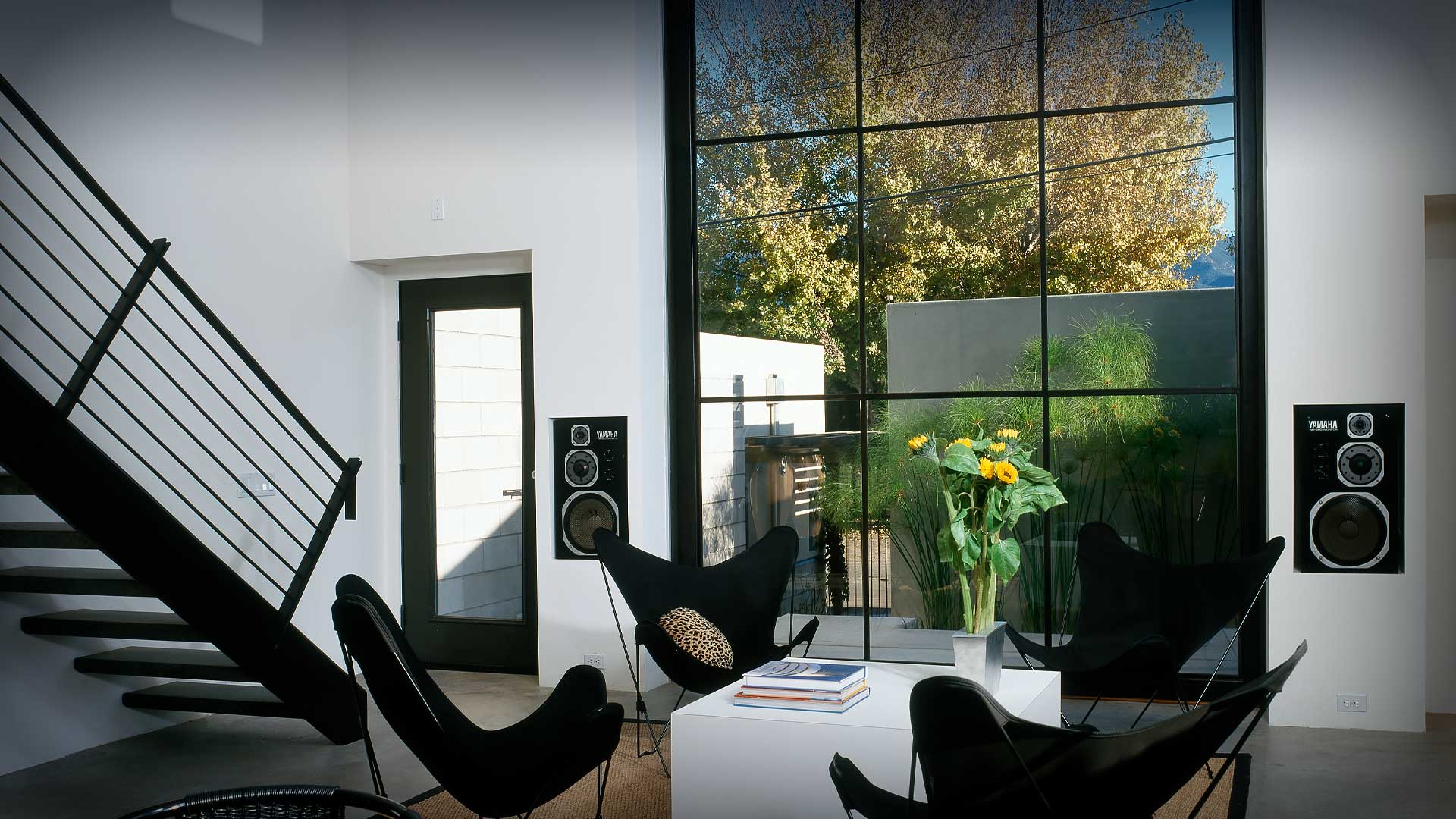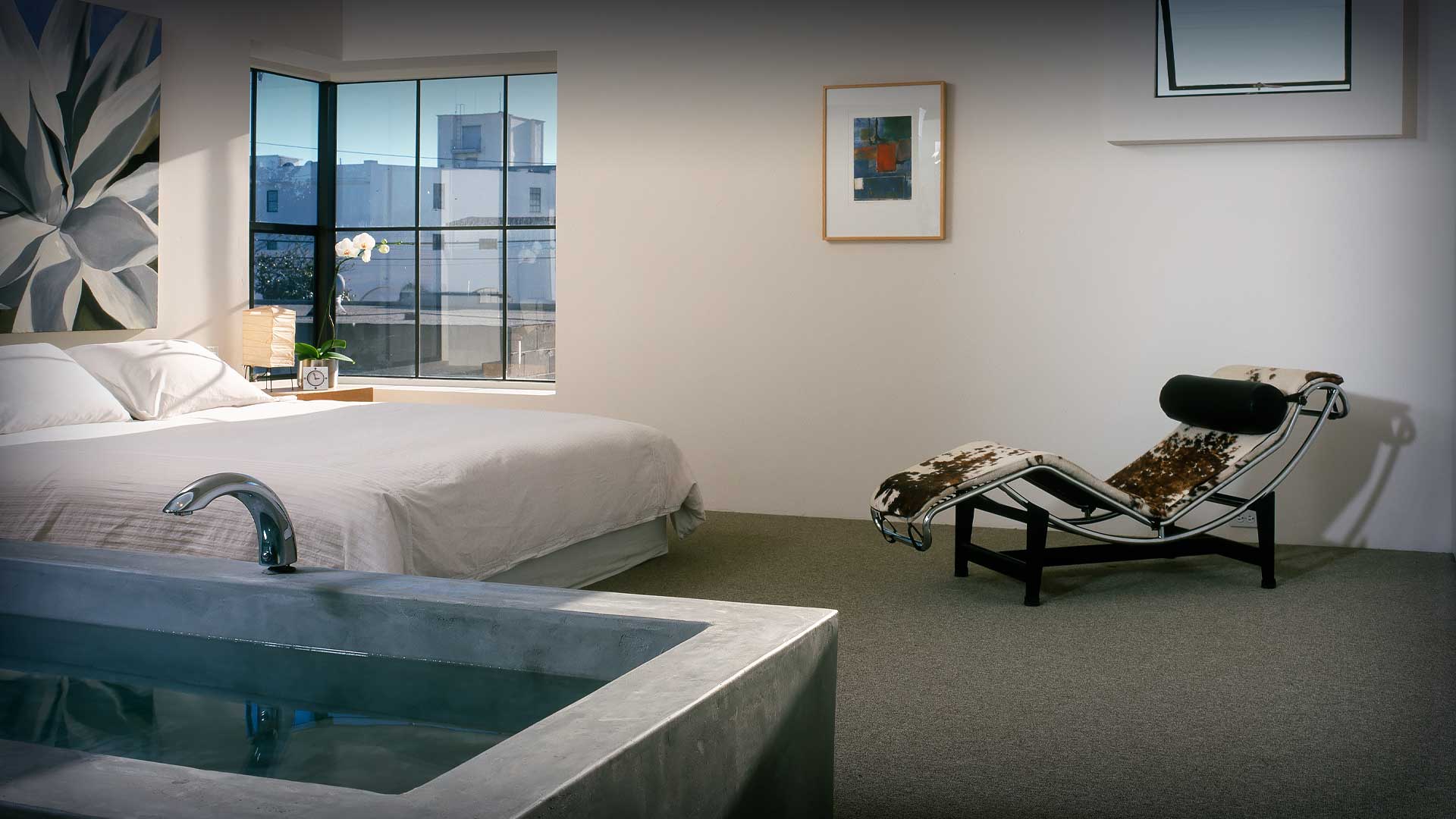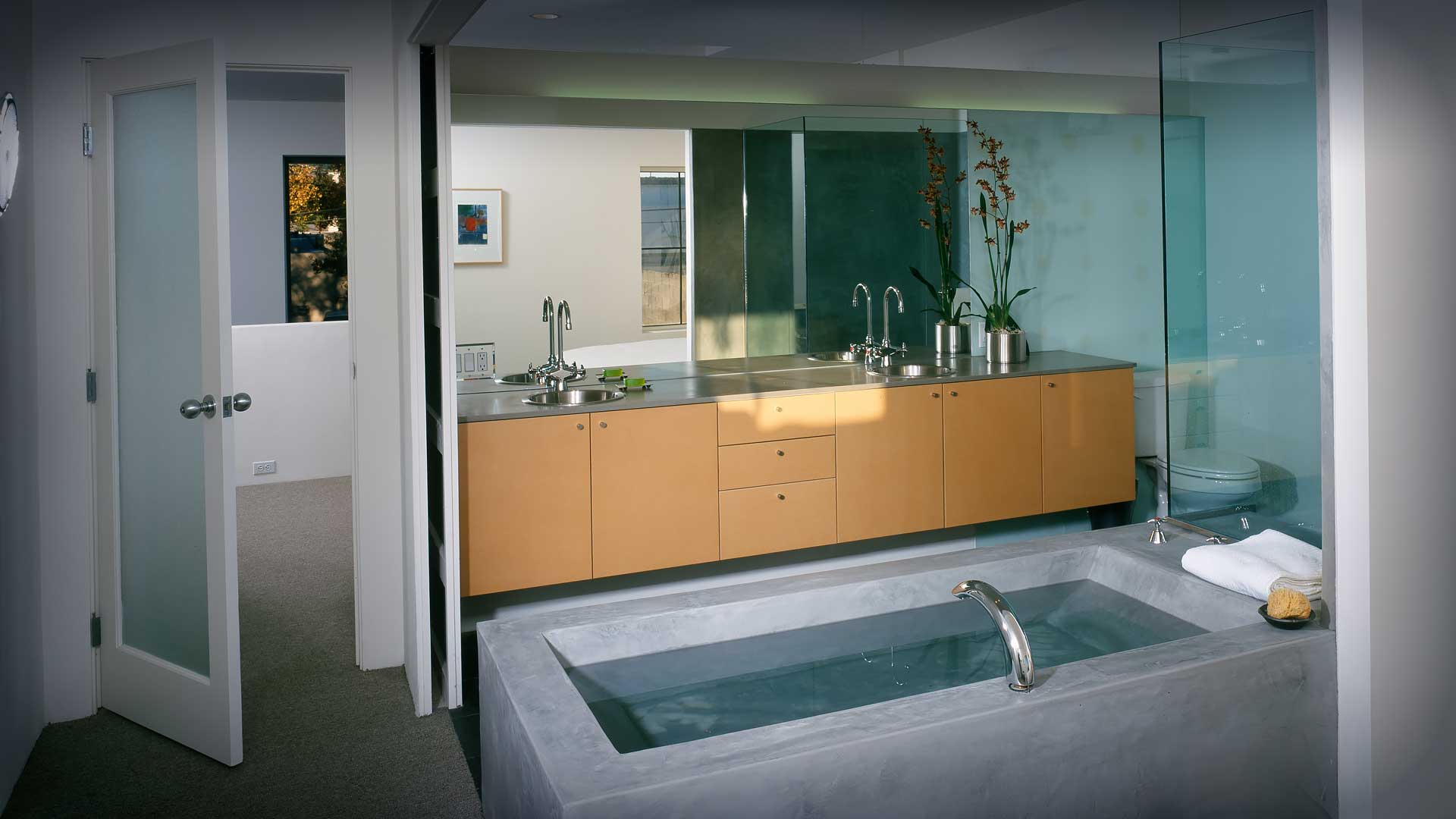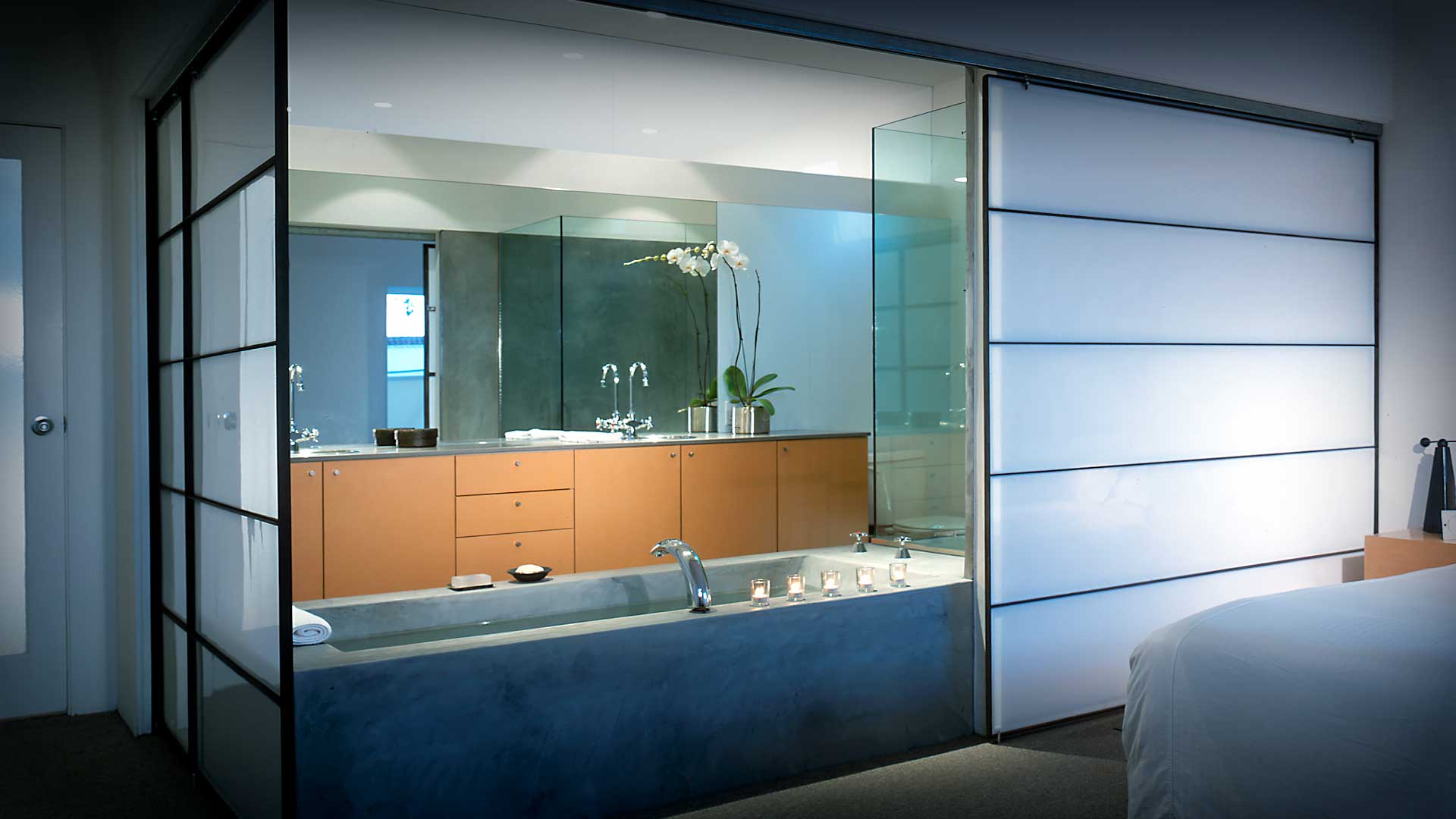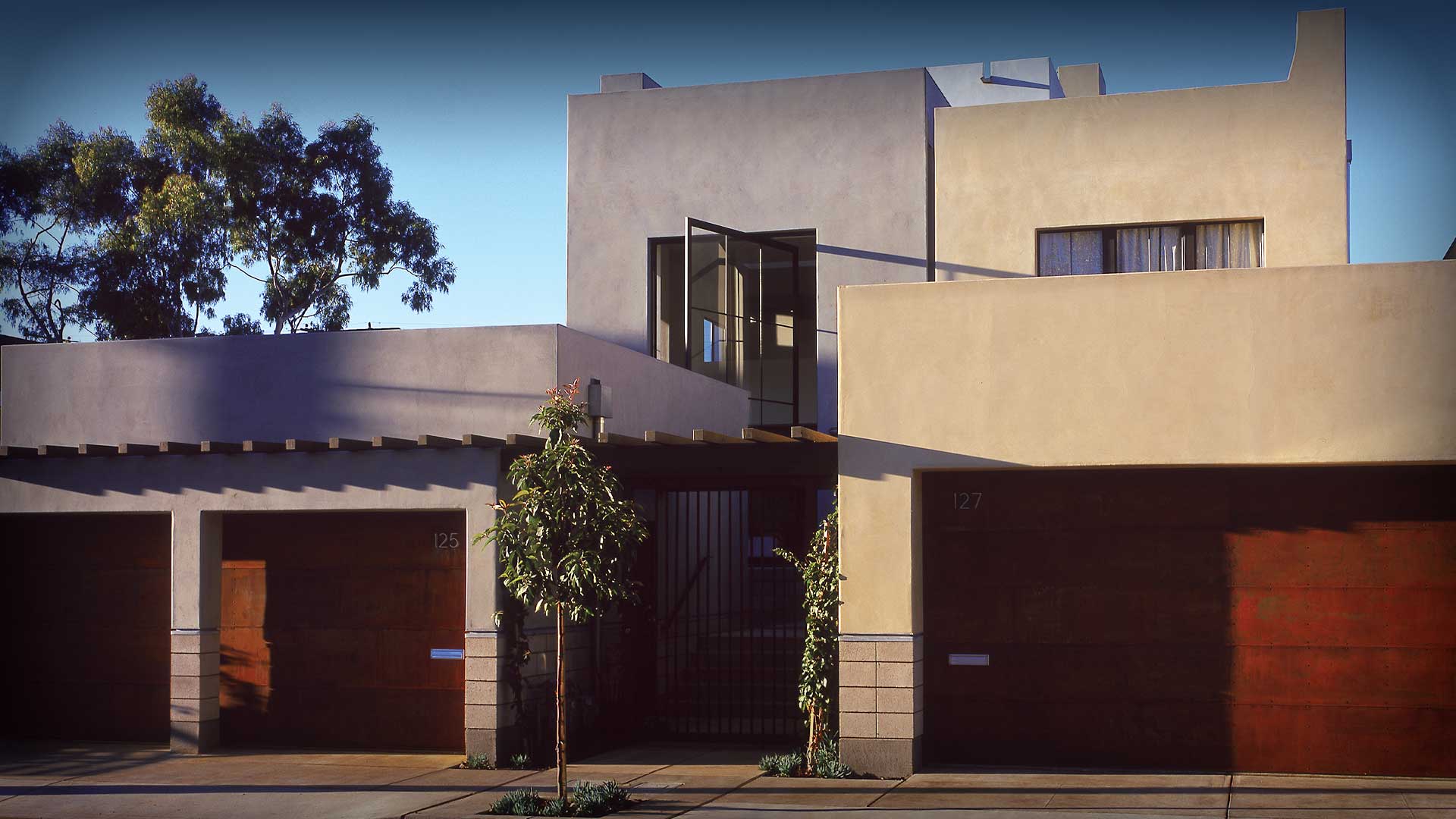 Project details
Type:

Duplex Residential

Location:

Santa Barbara, California

Project Team:

Mark Kirkhart
Dion McCarthy
Raymond Urruty
Agustin Enriquez
O. Kent Smith
Thomas Hashbarger
Kevin Dumain

Awards:


2000 AIA Santa Barbara Chapter Honor Award
This urban infill, artist loft duplex was located in an overlooked, but well-located, light-commercial zone. It was also the first new residential construction built in the area for decades, the project is located within a 10-square-block area zoned for light-commercial and affectionately dubbed the "Funk Zone" by resident artists and city planners.
Only two blocks walking distance to the beach, and a similar distance to the downtown commercial district, this pedestrian-oriented project ideally suits the lifestyles of the owners. Although the two units share equal footprints, the southerly unit features a double-height, north-facing living space. The northerly unit supplants this volume with additional living space. The siting also allows for secure private courtyard entries, maximization of natural light and view-swept, rooftop living space.
The design incorporates a raised plinth required by flood zone restrictions to create a peaceful, intimate environment within the somewhat chaotic surrounding context. The disciplined and restrained approach towards the building's image was intended to make reference to the much-loved Meridian Studios by George Washington Smith. Two roof-decks with outdoor fireplaces and shade trellises extend outdoor living space, contribute ocean and mountain views and provide both refuge and release.
Cost-effective materials were selected in order to adhere to the strict budget and to relate to the industrial surroundings. Over-sized pivot doors, "industrial" staircases and cabinetry were constructed on-site by the owners to conserve design integrity within the extremely limited budget.
Share: