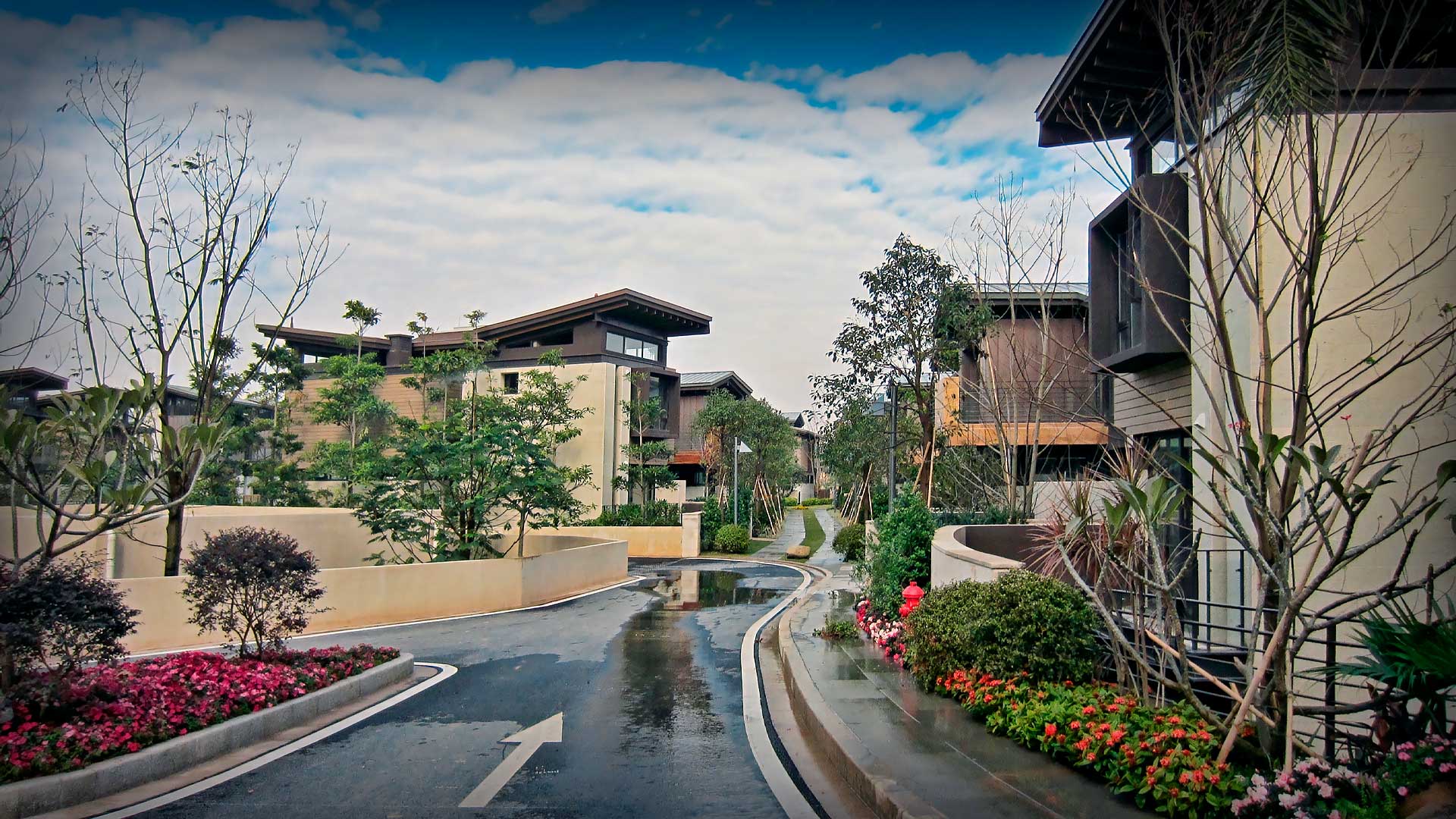 Project details
Type:

Multi-Family Residential

Location:

Guangzhou, China

Project Team:

Dion McCarthy
Raymond Urruty
Yu-I Chan
Derek Wong
Finche Wijatno

Interiors:

DesignARC
Ray Urruty
Yu-I Chan
George Elian
KEASS Chengdu
X. Kevin Li
Frank Wu

Developer:

Mayland Group
The Santorini Island project is a collection of Single Family Yacht Villas in Guangzhou, China, designed for the Mayland Group. With four distinct unit types, the Villas line the water's edge at one end of the development's expansive man-made lake. Each dwelling is three levels above grade, with the ground floor opening directly onto the lake, allowing a dock slip to be privately connected to every home.
The Villas blend traditional Asian Architectural imagery with contemporary materials and articulation in a modern vocabulary—defined stylistically as Pacific Modern. This vocabulary is seen as best suited for the progressive and "upwardly mobile" intended market—at once familiar in its figuration, yet a part of the progressive and forward-looking aspect of current Chinese society.
Burnished metals, smooth trowelled plaster, and locally sourced stone create a palette that is completely at home in the South China countryside—an appropriate contextual response to the client's brief.
Share: