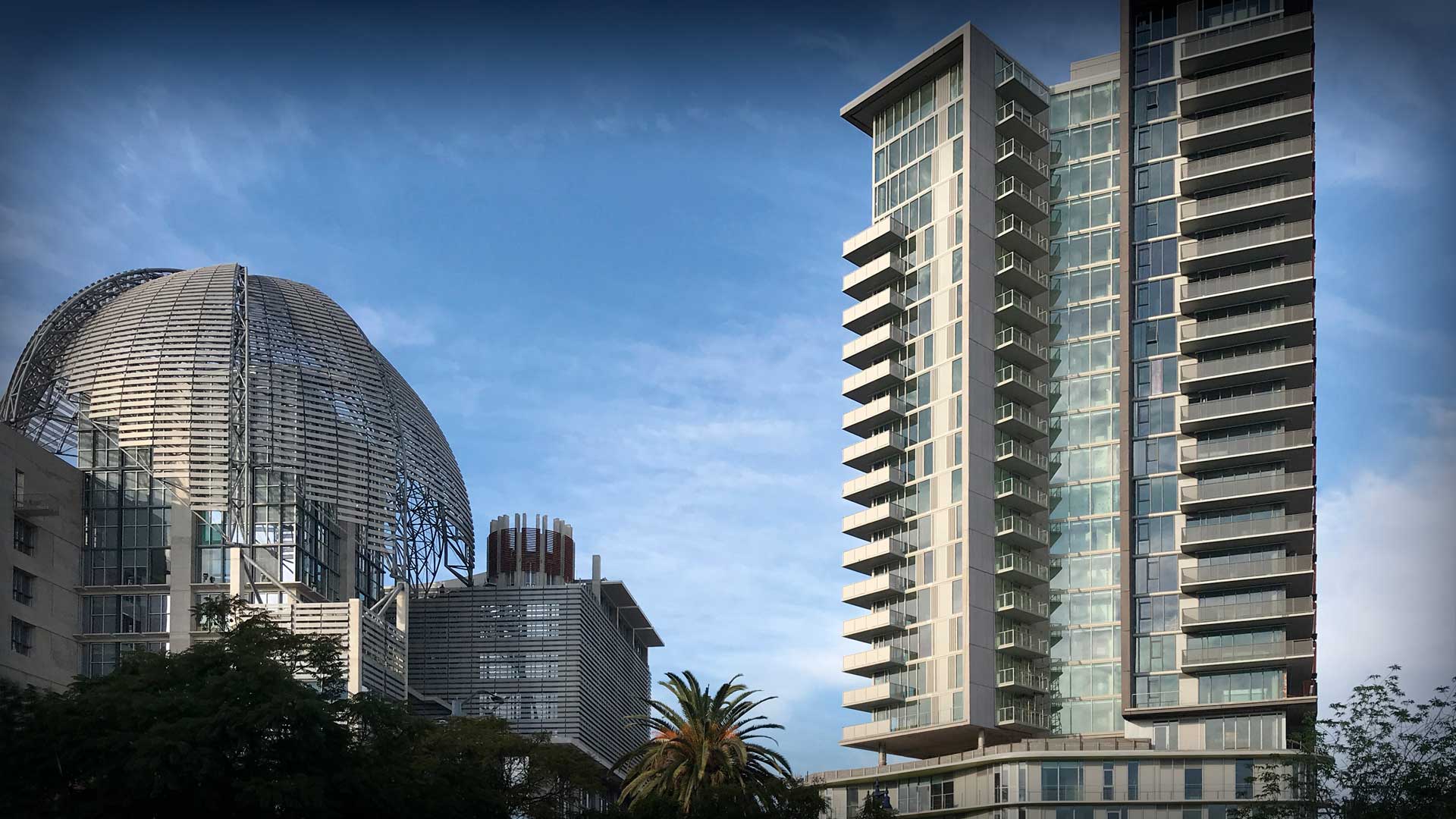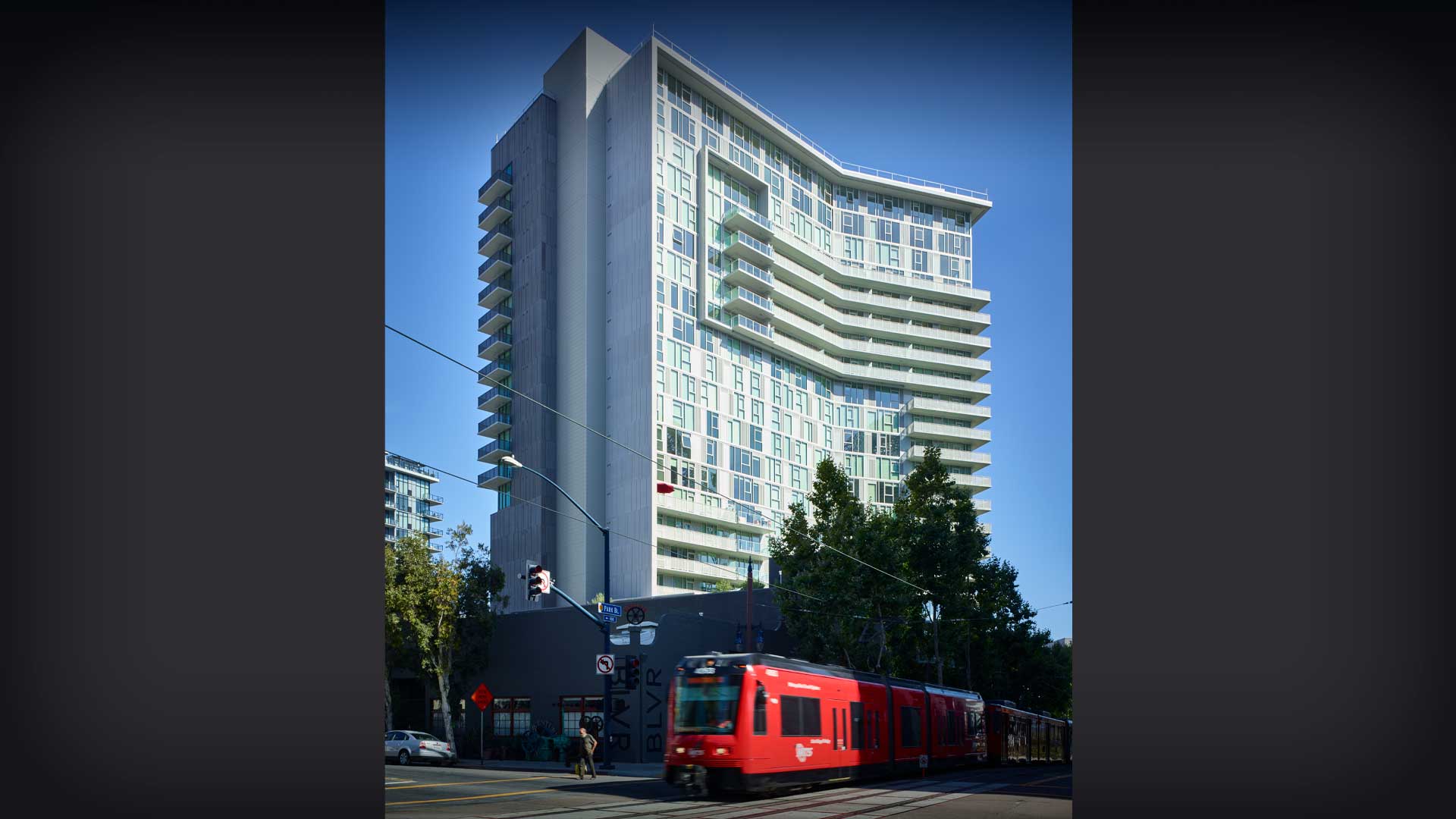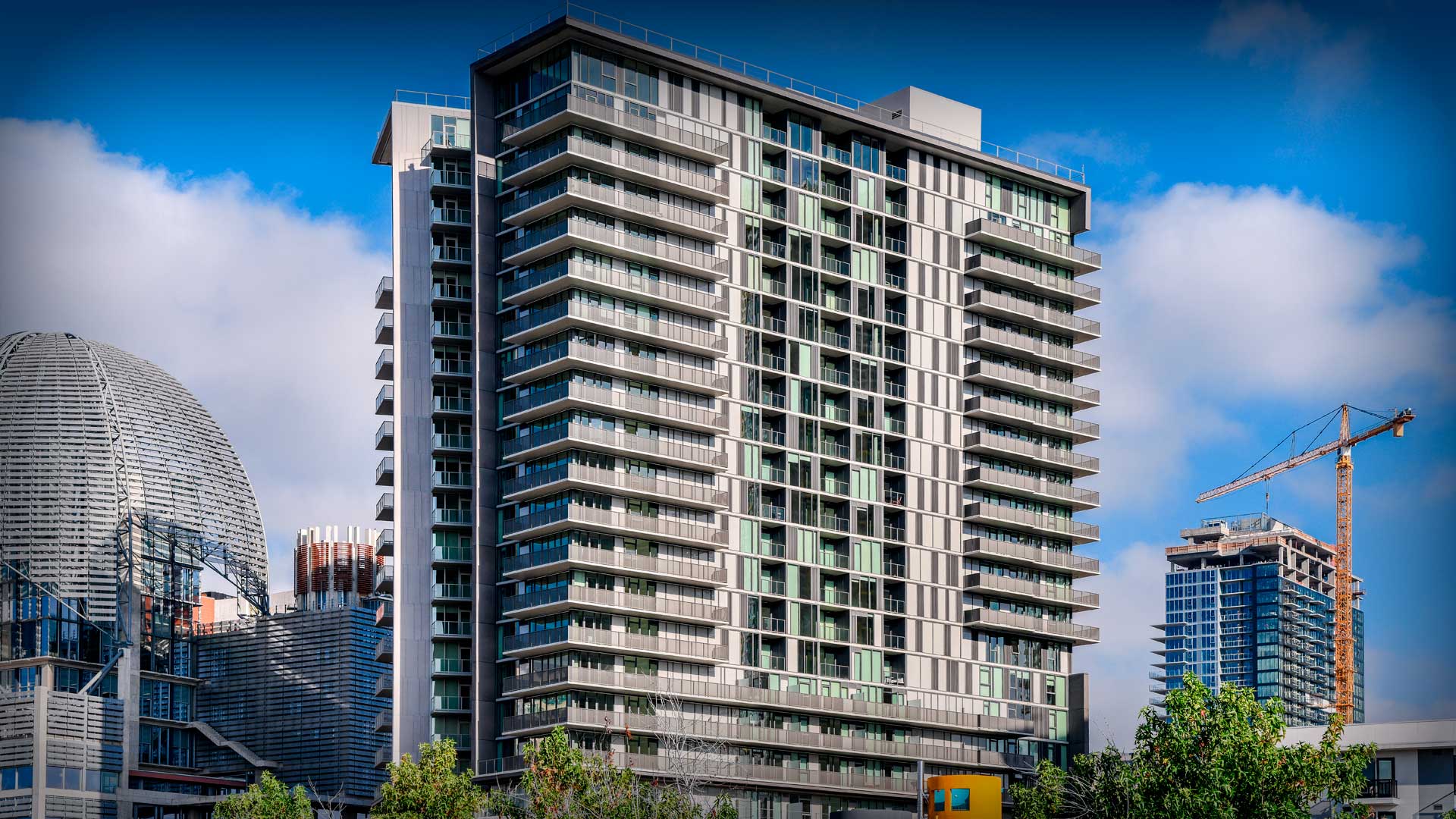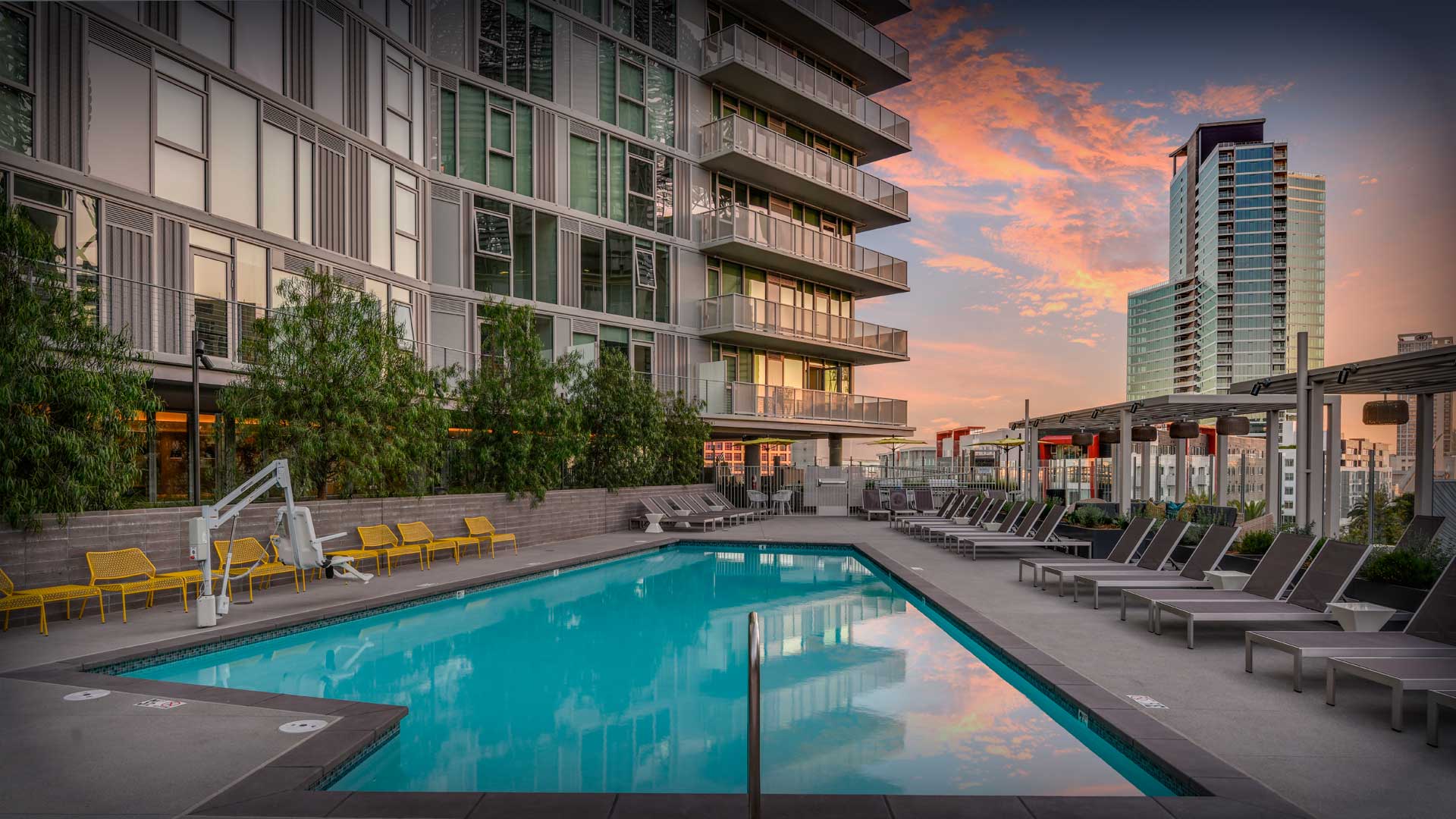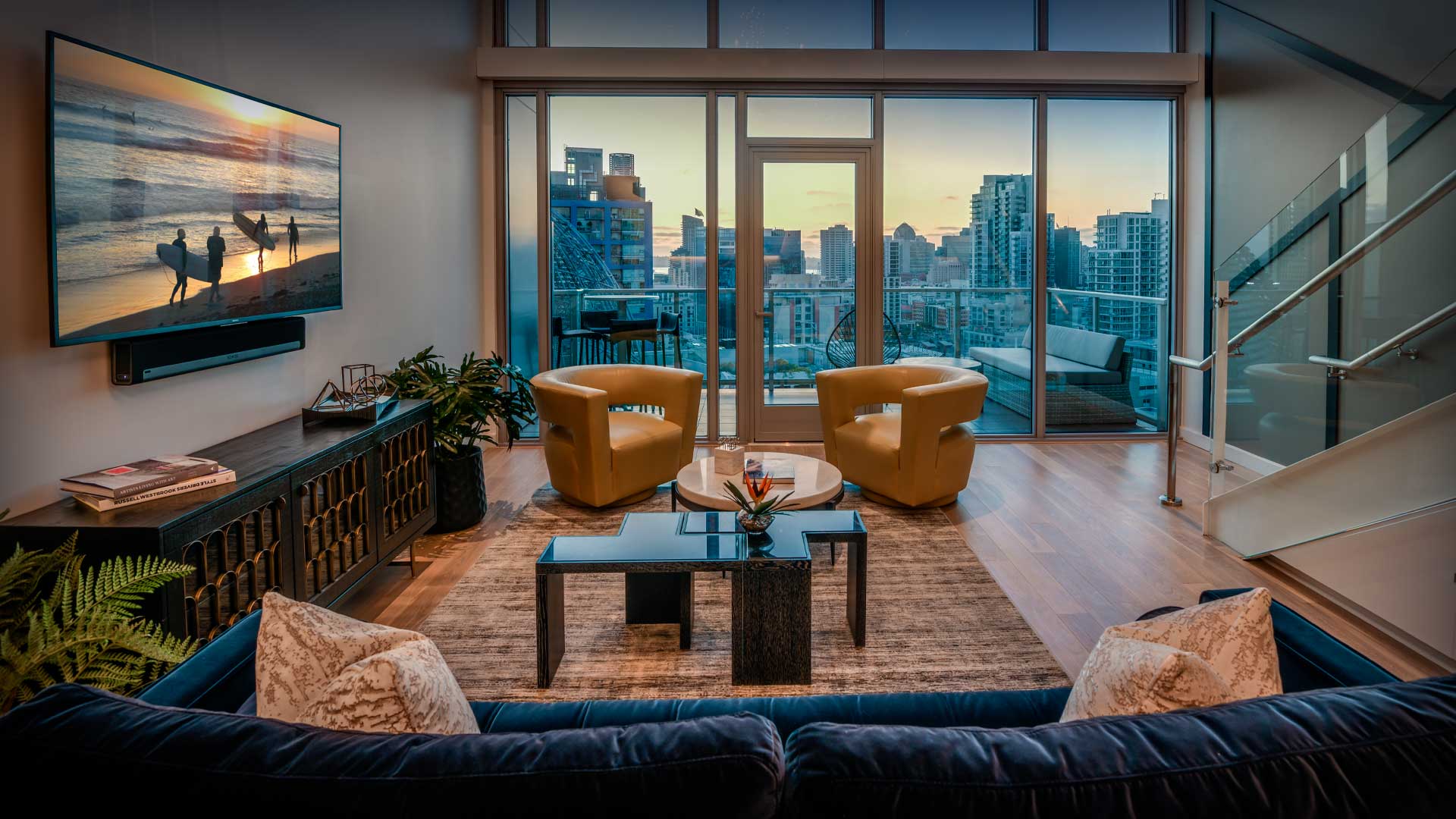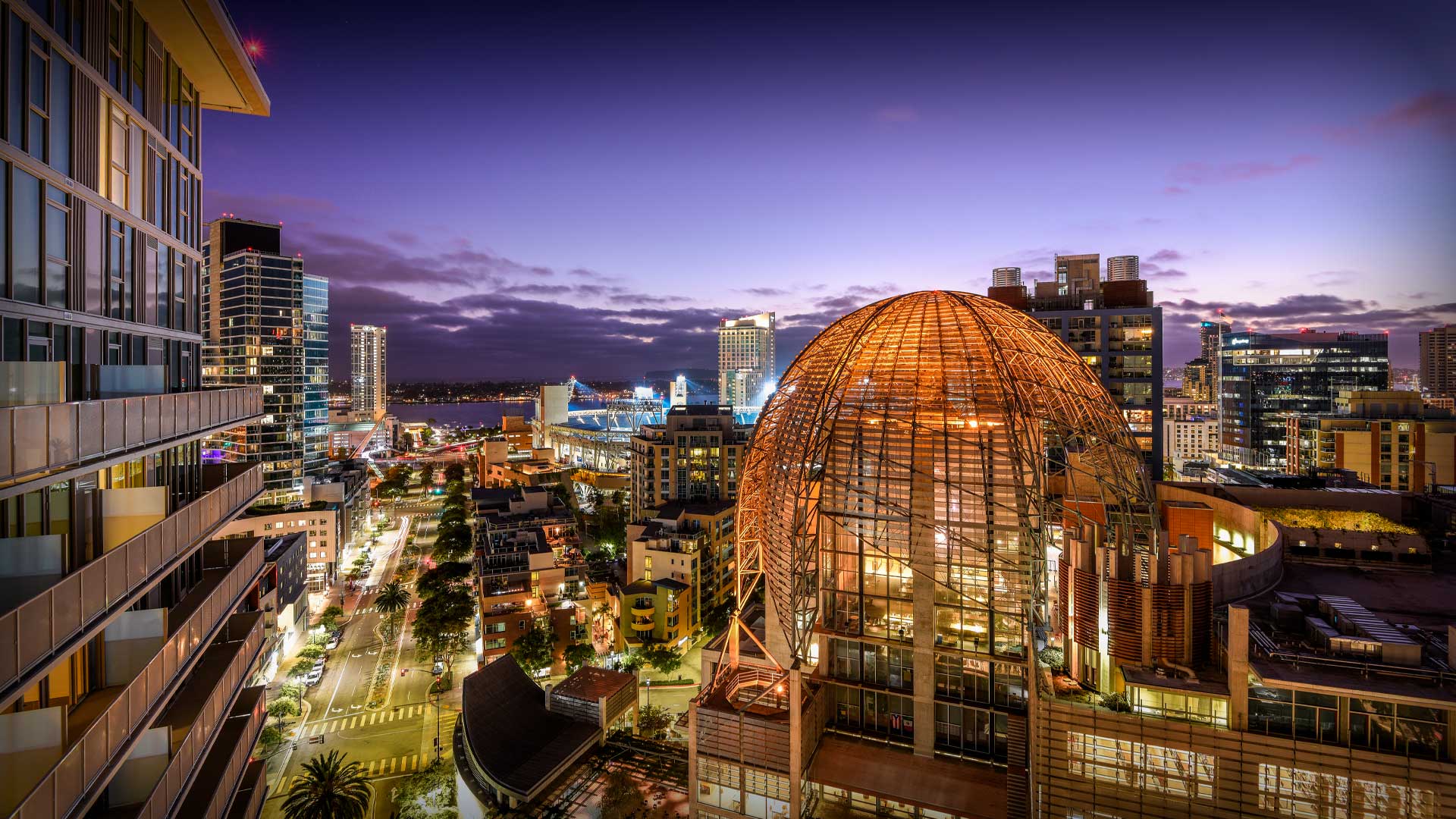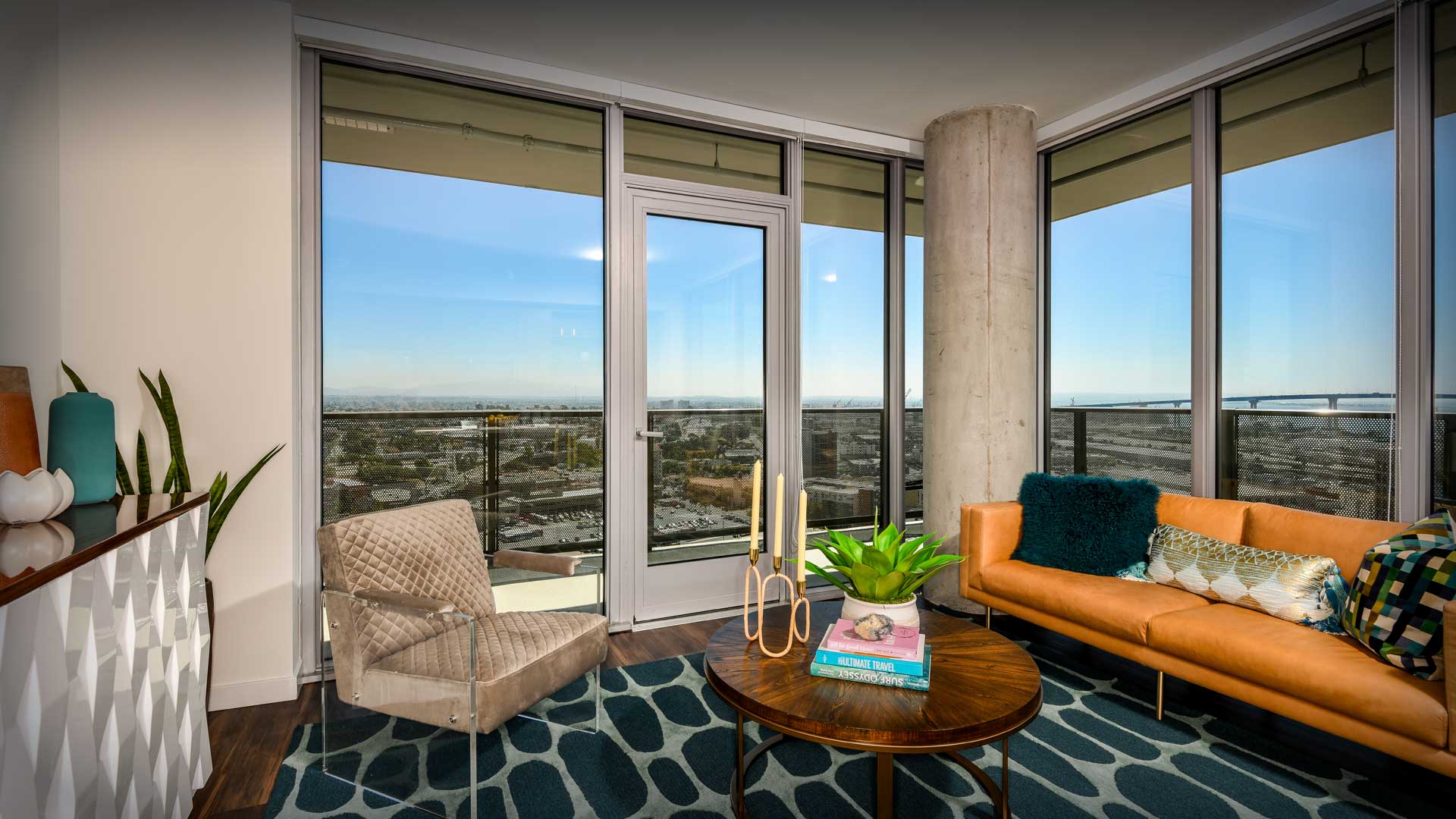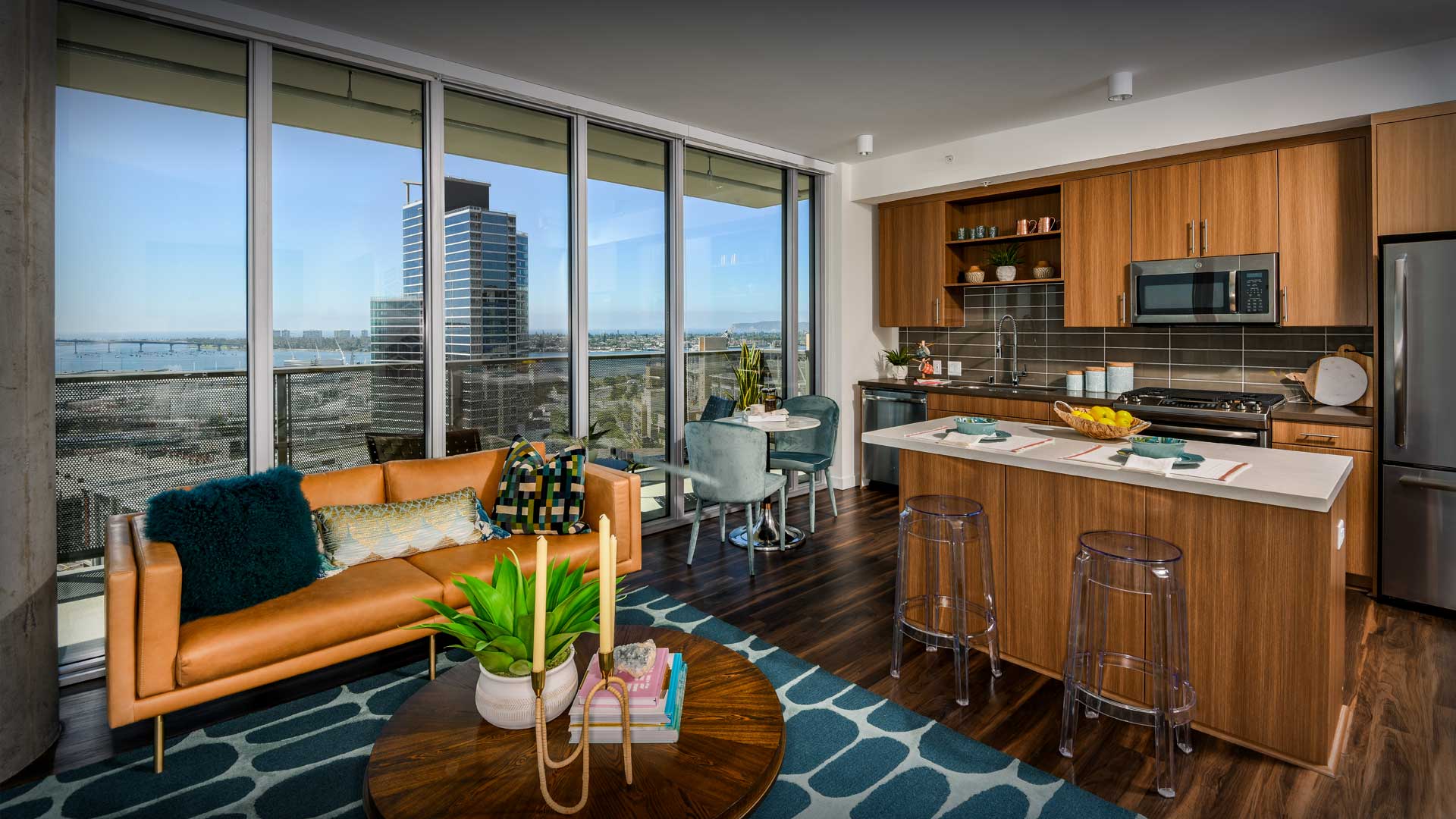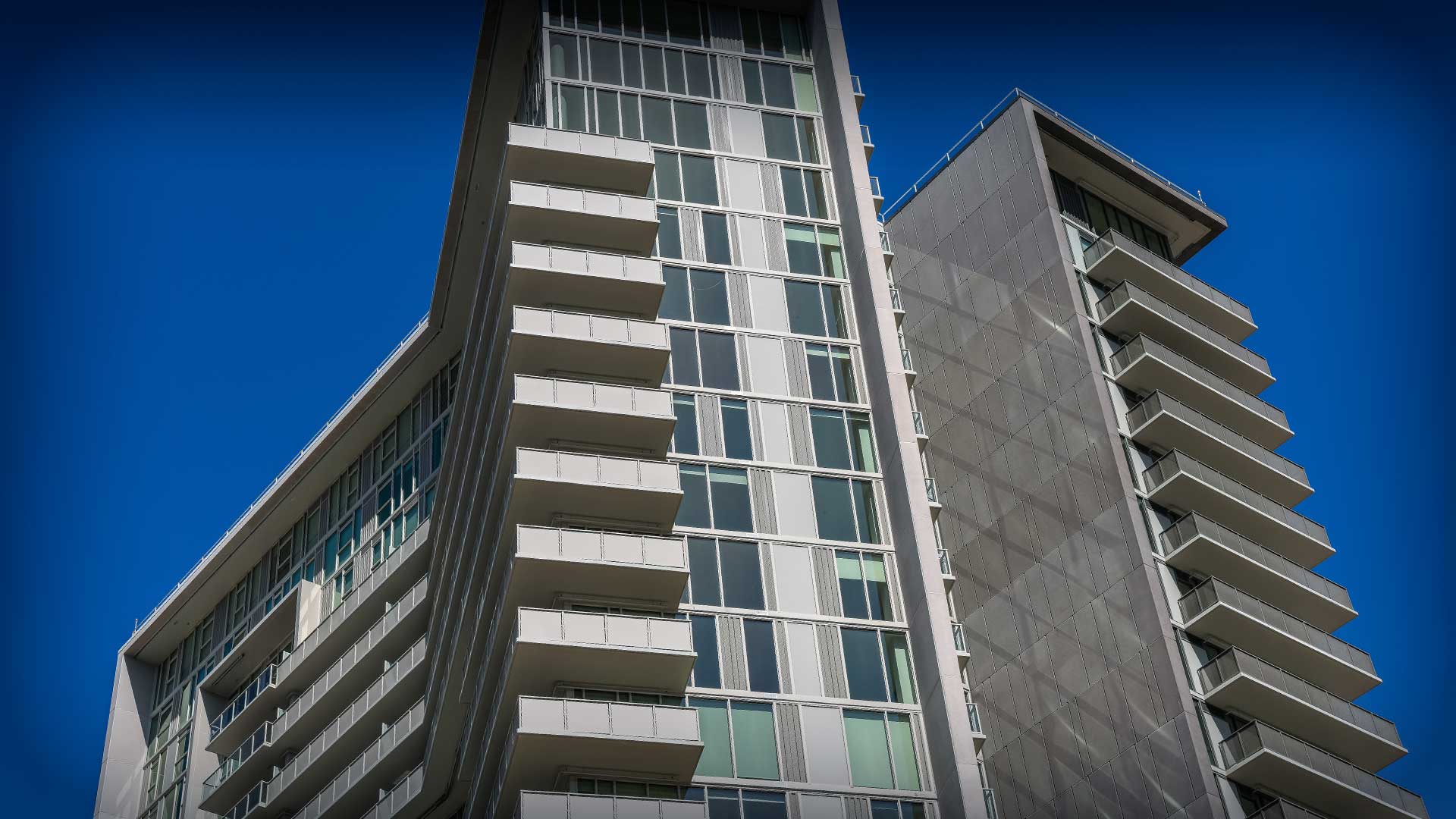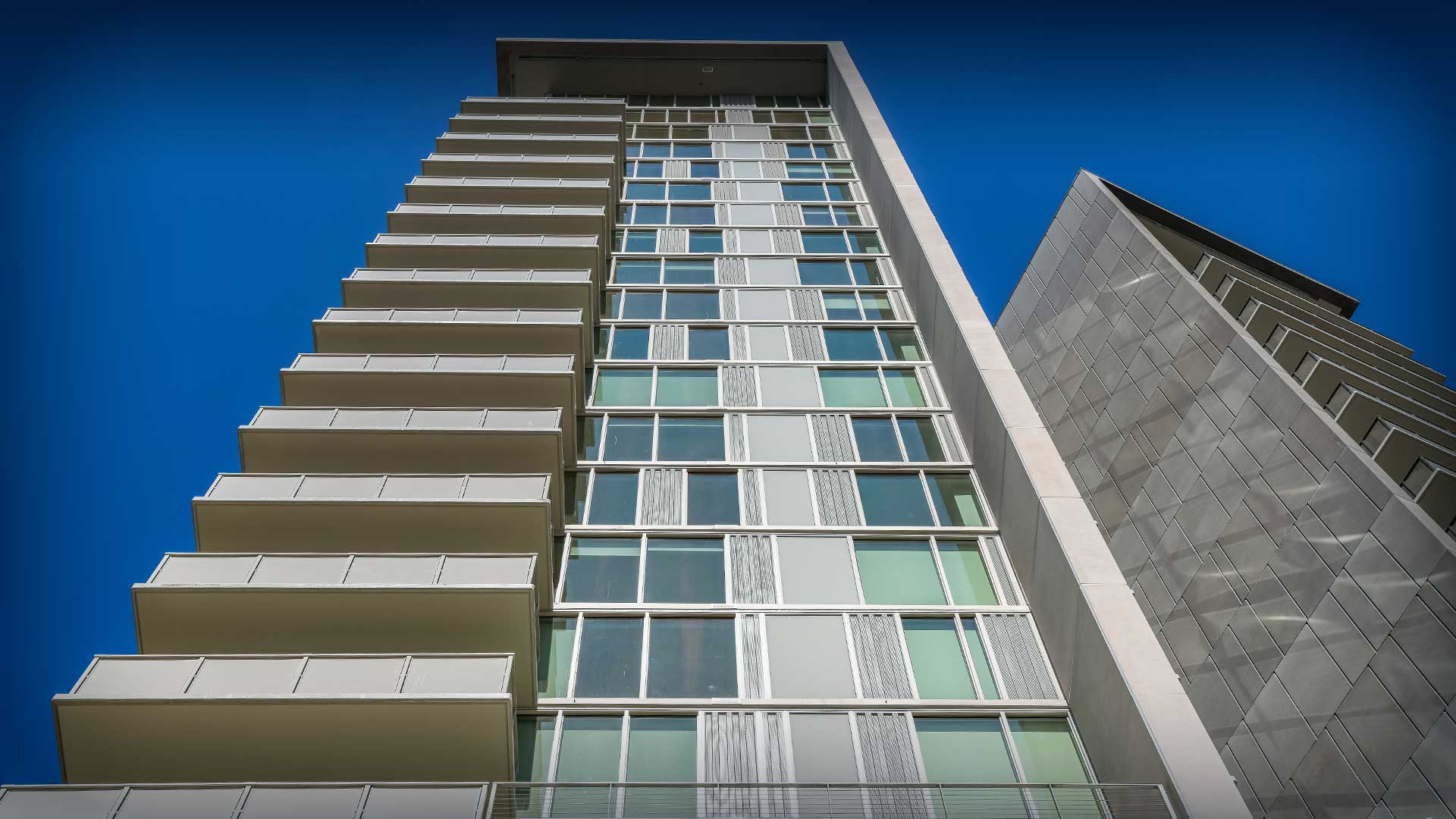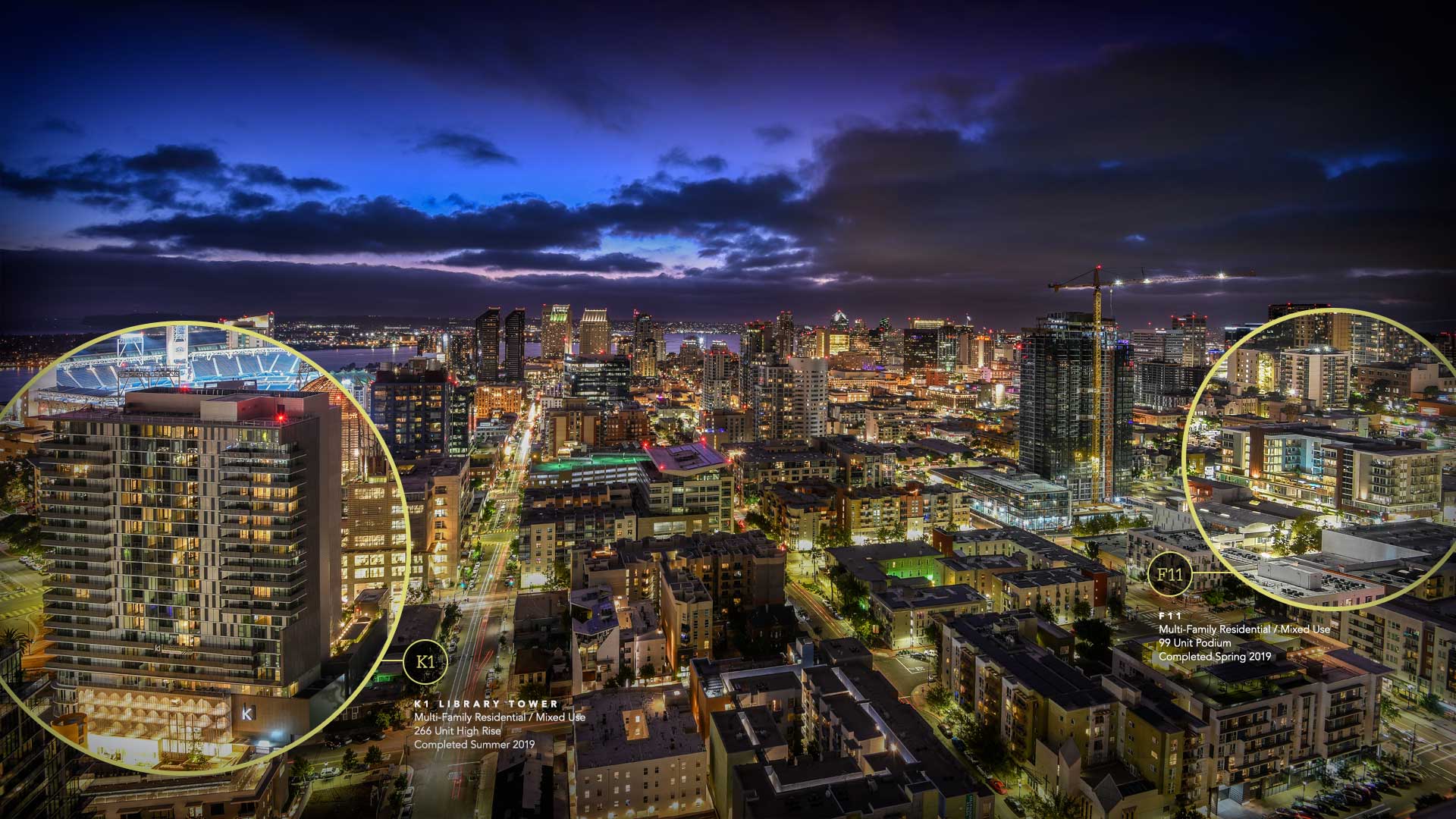 Project details
Type:

Multi-Family Residential / Mixed Use

Location:

San Diego, California

Project Team:

Dion McCarthy
Mark Kirkhart
Jaeson Greer
Raymond Urruty
Yu-I Chan
Doug Myhr
Feng Wang

Executive Architect:

LARGE Architecture
Mike Rich
Alan Grant
Tetsuya Ogami
Megan Dietz
Marco Giordano

Developer:

Luke Daniels
Preston Underdown
The Richman Group

Landscape:

Marty Poirier
Leigh Kyle
Spurlock Poirier

Builder:

Level 10 Construction

Size:

226 Units

Parking:

234 Residential Stalls

Scheme:

High Rise
Occupying a modest triangular parcel in downtown San Diego, K1 responds to the site's unique physical constraints, as well as the many ephemeral forces which define this special location within the City.
Cutting across the City's primary urban street grid, Park Boulevard's diagonal disposition marks an atypical occurrence within the experience of downtown. Running alongside Petco Park, the street eventually converges with the regular city grid, and this unique geometry creates a moment of note within the greater urban fabric—as well as defining the building's home. As a true Terminus Vista, K1 enjoys an honorific, yet deferential relationship to neighboring iconic buildings.
Marking its relationship to Park Boulevard, the K1's "Spine and Spire" are flanked by rational Cartesian residential slabs. The slabs, aligning with the diagonal aspect of the street, rotate off the typical grid and in so doing allow for ample light, air, and views to be maintained for visitors to San Diego's Main Library, located across the street. This important relationship not only assures the Library's eminence in the San Diego skyline, it also establishes the singular identity of K1.
The building composes modern textures as well as contemporary materials, presenting an image of openness and casual inclusivity, as a means to further activate the local public realm.
DesignARC LA acted as the Design Architect for the project.
Share: