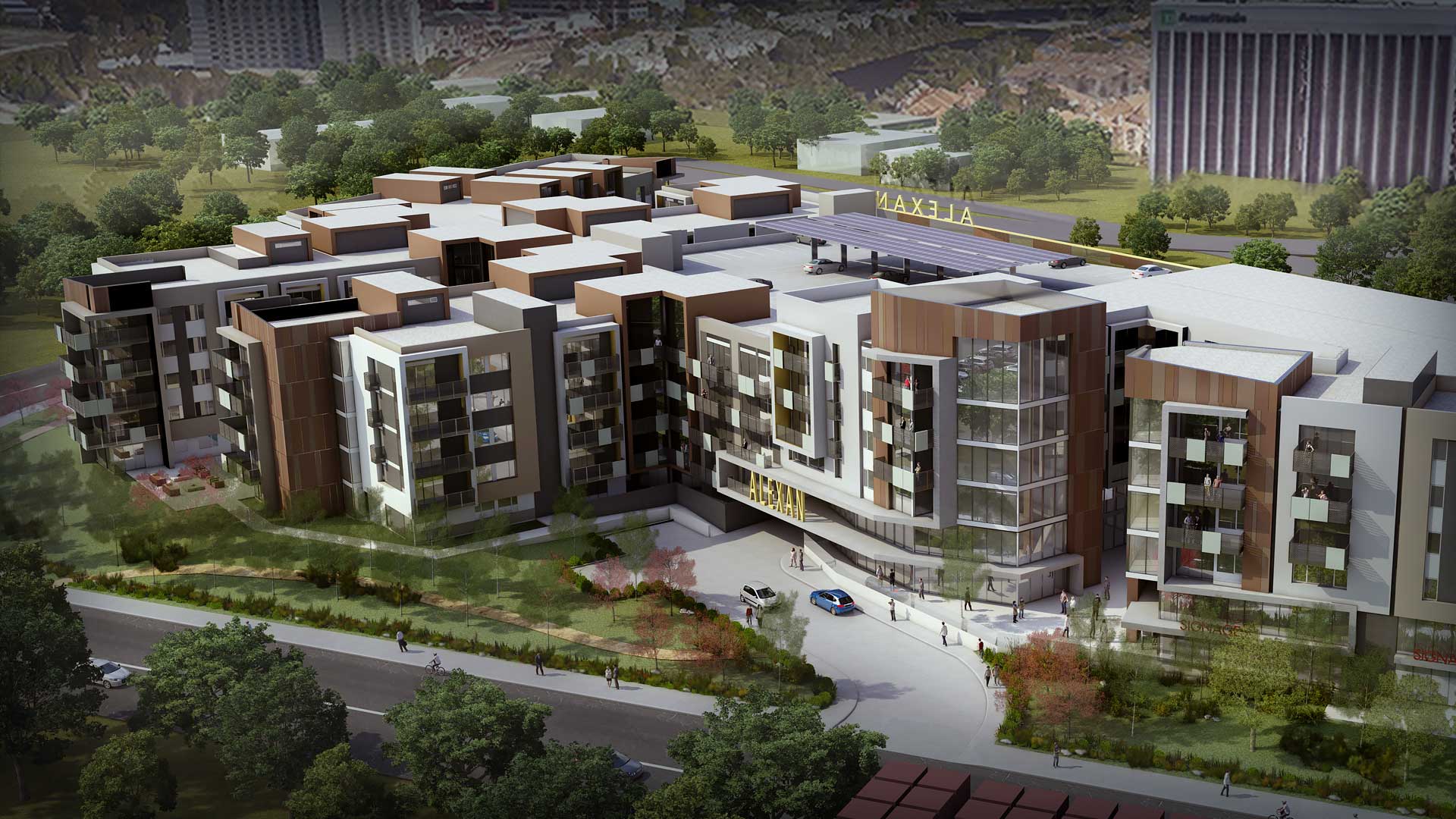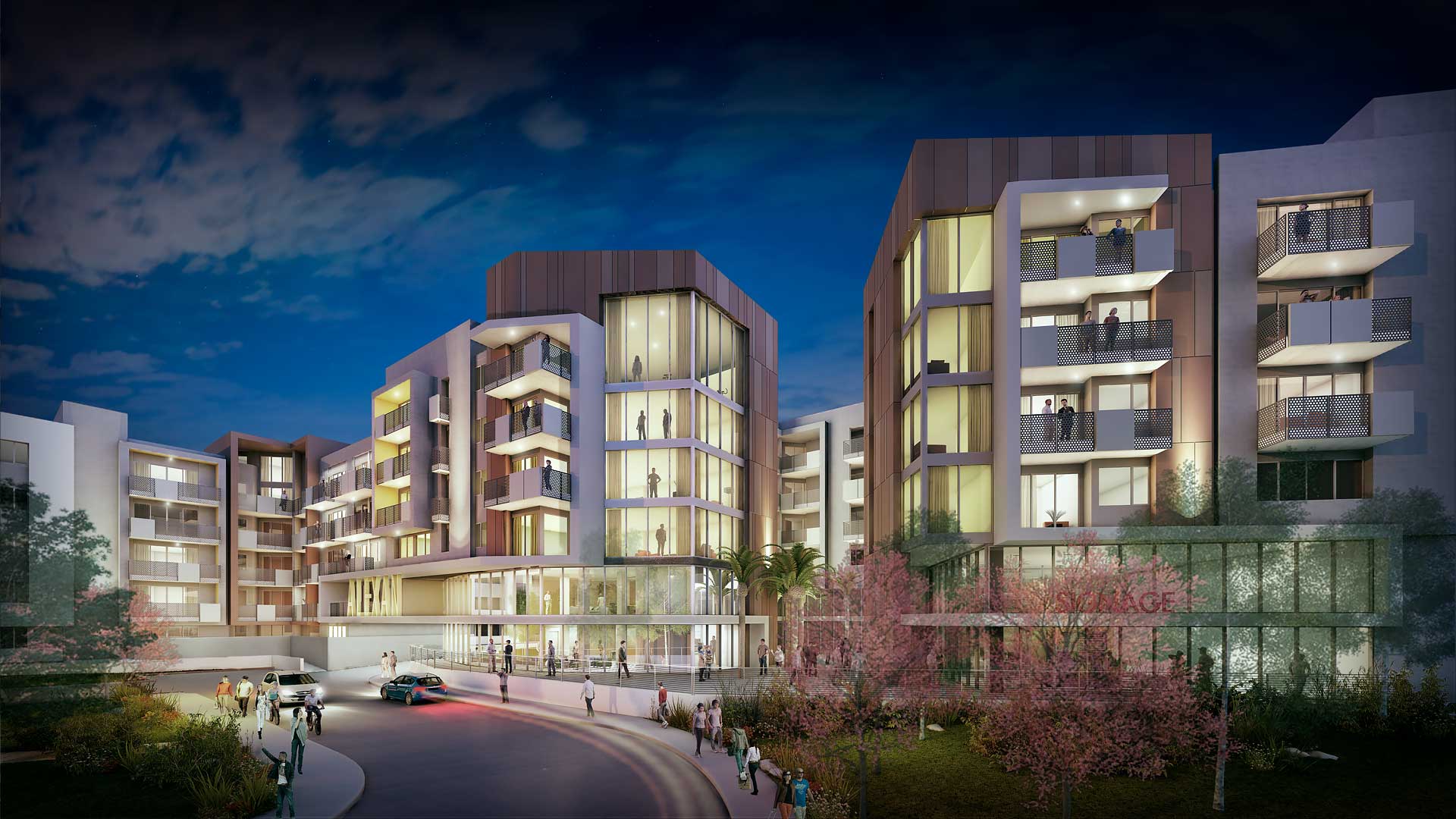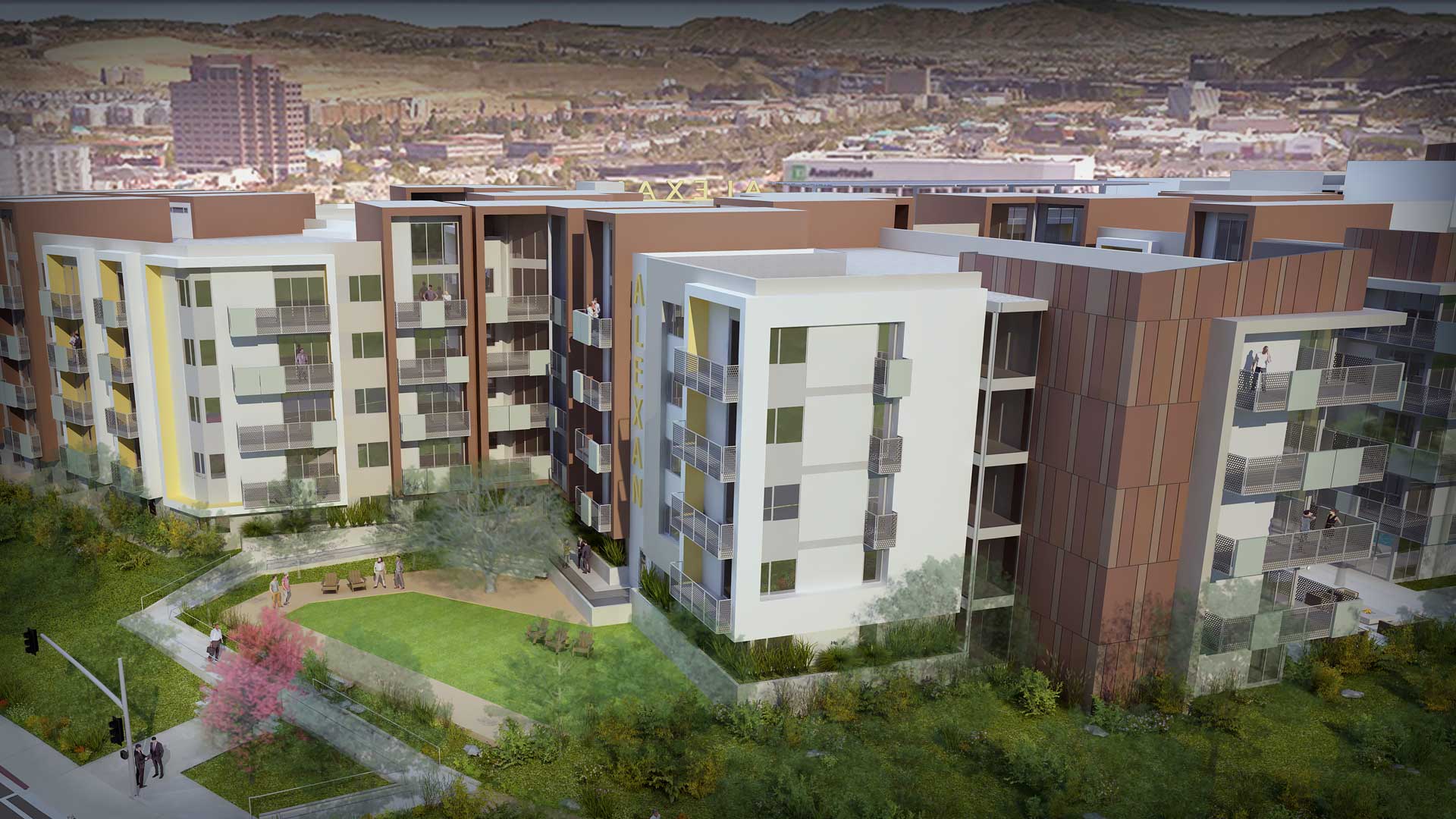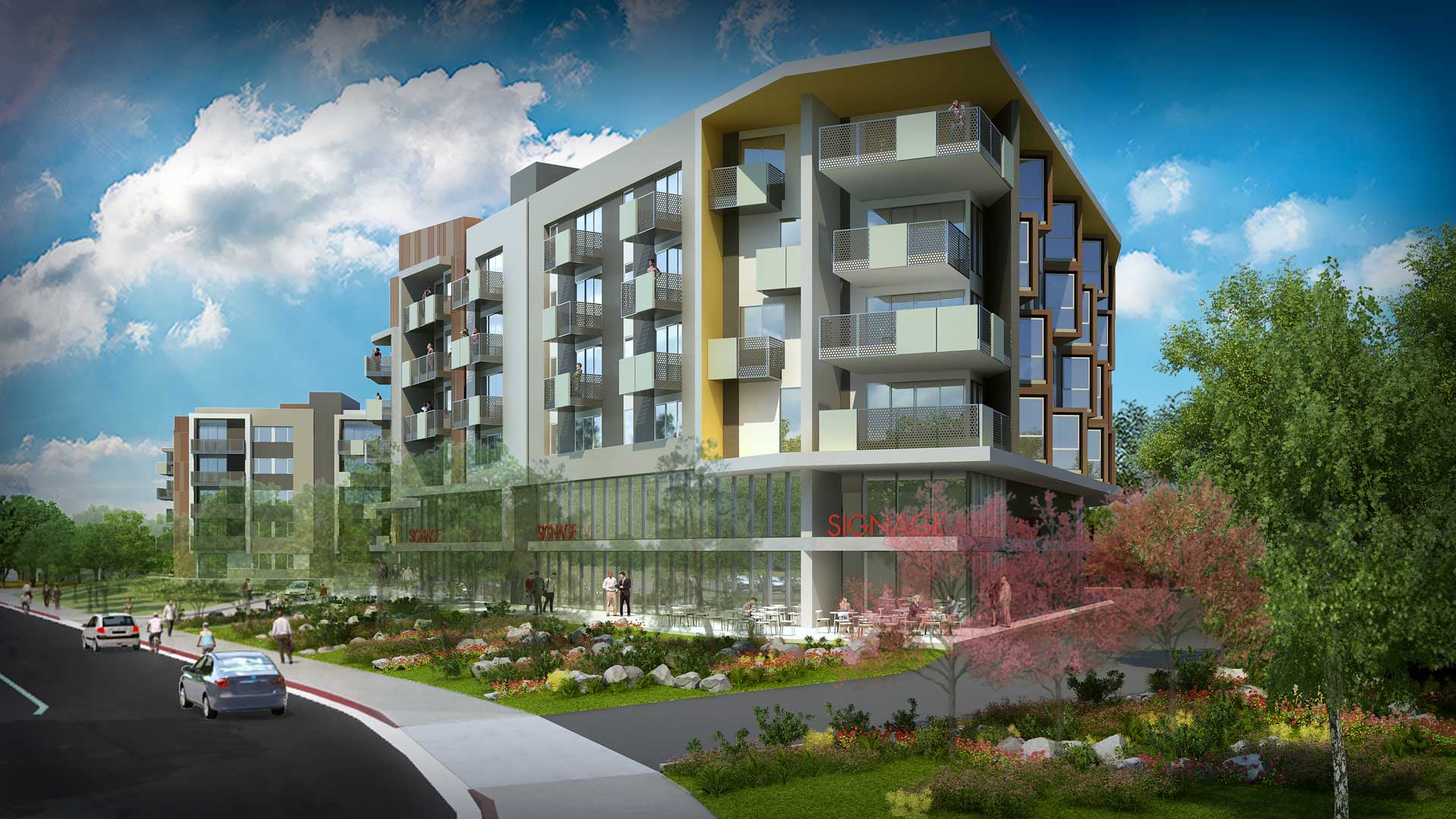 Project details
Type:

Multi-Family Residential / Mixed Use

Location:

San Diego, California

Project Team:

Dion McCarthy
Mark Kirkhart
Andy Alper
Sean Finn
Vivek Ghimire
Fintje Wijatno
Jaeson Greer
Yu-I Chan
Delia Guarneros
Feng Wang
Nikki Karpf

Developer:

Garth Erdossy
Alec Schiffer
Trammel Crow Residential

Lanscape:

Stephen Carroll
EPT Design

Size:

284 Units

Parking:

469 Residential Stalls

Scheme:

Wrap

Status:

Breaking Ground 2019

Extras:
Alexan Fashion Valley is a mixed-used development comprised of (236) rental units, (48) Residential-Work units, and restaurant and office space.
The design solution reflects several unique contextual features of the property, including an irregularly shaped site, the project's adjacency to a freeway, its location within a flood plain San Diego River Park. The design arrays the various residential, commercial, and office programs around major courtyard areas.
These courtyards help mediate the different program elements, and create a sense of character for the project. The largest courtyard is placed at the garage and leasing office entry, and is framed by two taller sentinels of residential units, featuring enhanced glazing, which serve as beacons of identity for the overall project.
The project provides multiple points of connection for transportation modes, including bus, train, and bikes. At the confluence of Camino de la Reina and Avenida del Rio, a welcoming outdoor terrace provides for a lively meeting nexus, as well as a pedestrian connection to the transit lines, the Fashion Valley Mall, and the River Park, all nearby.
Share: